Join Our Dolphin Training Sessions!
Daily, Now - Dec 02, 2023.
Guests can get up close to watch our dolphins interacting with staff during our afternoon training session! See how we work with these intelligent marine mammals from behind the scenes on the back deck of Dolphin Discovery. Participants will get to know our marine mammal staff and have the opportunity to ask them questions.
Please note: Guests must remain a minimum of 3 feet away from the water's edge at all times. This experience does not include a touch interaction with the dolphins.
Make your Dolphin Training Session even more memorable by purchasing a special buoy with a custom message delivered by one of the dolphins. This experience is the perfect option for someone celebrating a birthday, anniversary or proposal, and is only available for guests participating in the Dolphin Training Session. To book your Dolphin Training Session with a personalized buoy add-on—or to add this experience to a Dolphin Training Session you've already purchased—call our Central Reservations team at 410-576-3833. Guests must purchase this experience at least three days in advance of their Dolphin Training Session.
Nearby Favorites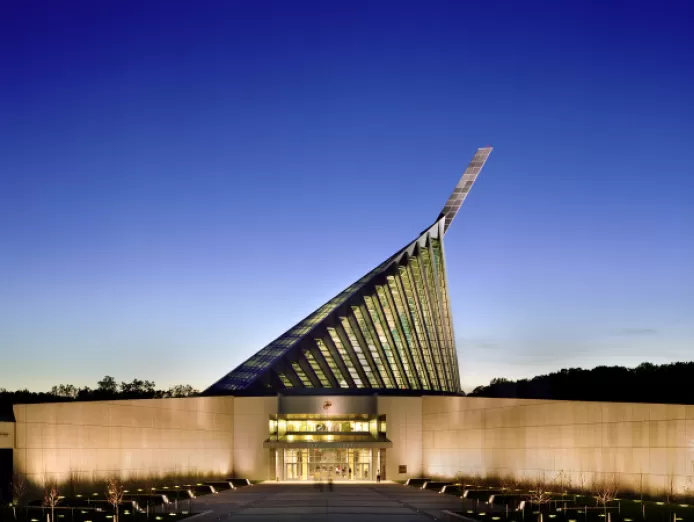 ---
National Museum of the Marine Corps
Visit the National Museum of the Marine Corps: Enter and experience wh...
SPONSORED