Explore one of the healthiest, greenest and most livable cities in the nation.
The nation's capital has built a path towards greener living and meetings with more LEED-certified buildings than any other city in the U.S. and an accessible environment where every government building is powered by renewable energy. With a goal to achieve 100 percent renewable electricity by 2032, the Clean Energy DC Omnibus Amendment Act, passed in December 2018, is some of the most aggressive, fast-acting climate change legislation in the U.S.
Read on to learn how DC has become a leader in sustainability, helping its businesses reduce their carbon footprints and sharing a common vision for a sustainable planet. 
 

Connect with Destination DC staff, submit a meetings RFP or learn more about sustainable meetings and conventions in our sustainability white paper.
 
Accolades
#2 U.S. city with the most ENERGY STAR certified buildings (U.S. Environmental Protection Agency (EPA), 2022)
#3 Greenest City (WalletHub, 2022)
1st LEED Platinum City in the World (U.S. Green Building Council (USGBC), 2017)
More LEED-certified buildings than any other city in the U.S. (USGBC, 2022)
#3 among North American cities for sustainability (Corporate Knights, 2022)
#10 for Greenest Cities in the world and #1 among cities in North America (Resonance, 2022)
Access
Seven universities with significant credentials in sustainability both in terms of courses offered and in terms of a cross-department and connections to industry and key policy institutes.
More than 50 associations,  policy groups and advocacy organizations in the metro area focused on sustainability.
U.S. Green Building Council (creator of LEED) is headquartered in DC.
The Department of Energy and Environment (DOEE) is the leading authority on energy and environmental issues affecting Washington, DC and employs approximately 300 engineers, biologists, toxicologists, geologists and environmental specialists. 
Local Support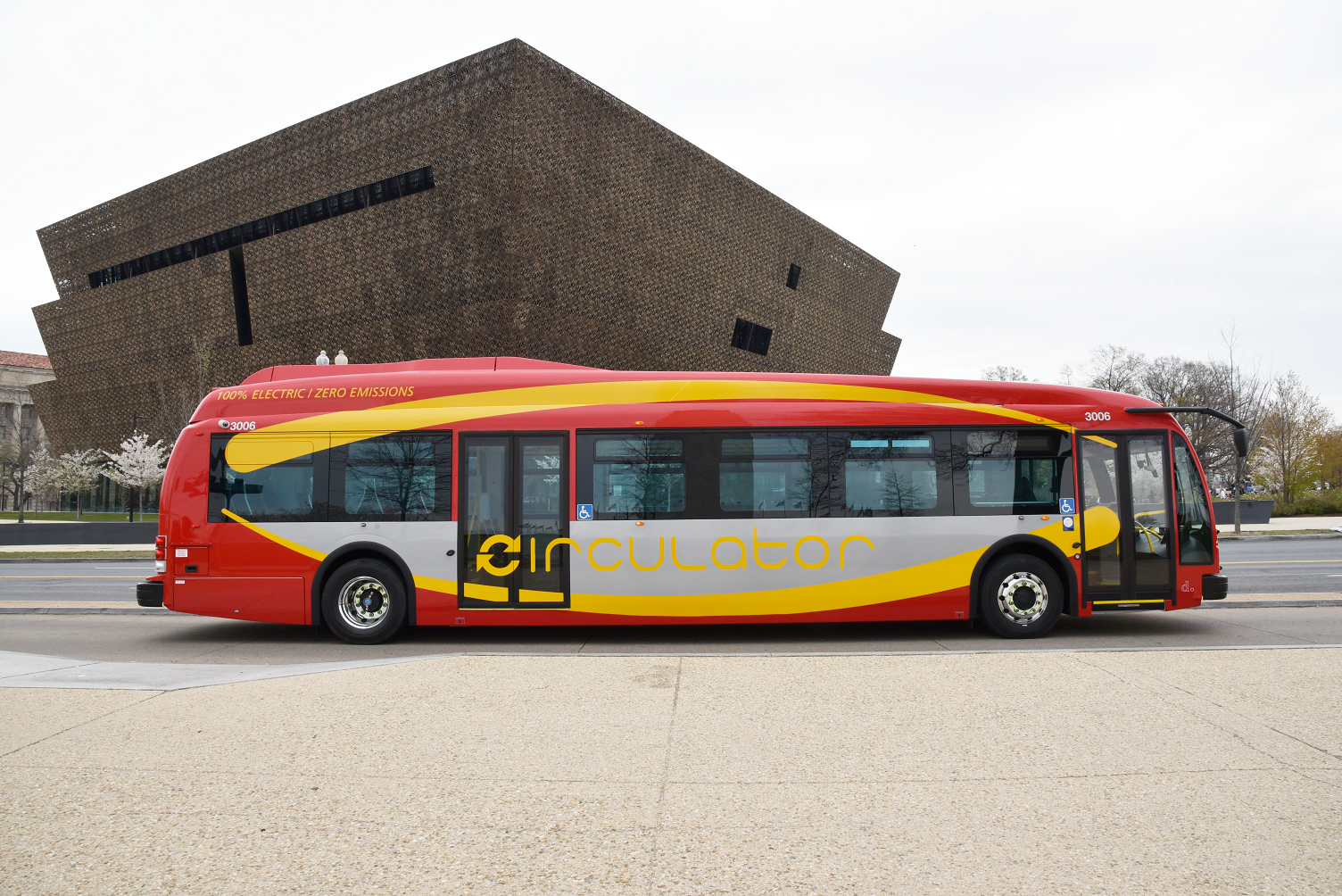 The District of Columbia government is committed to sustainable practices affirmed by its commitment to the Paris Climate Agreement, and its course to meet its target of reducing greenhouse gas emissions 50% by 2032 and to become carbon neutral by 2050.
The Clean Energy DC Omnibus Amendment Act aims for the city to adopt a Net Zero Energy building code by 2026, improve energy efficiency of existing buildings and reach 100% renewable electricity by 2032. 
 The city has a growing fleet of electric buses (14) and public curbside chargers. DC hosts an annual Open Streets event where three miles of roads are closed to vehicular traffic and opened to pedestrians. Several roads have become pedestrian-only post-pandemic, including Beech Drive within Rock Creek Park.  These efforts demonstrate how roads can be used as vibrant public space with minimal impact to traffic.  

The District has 78 miles of protected bike paths as of 2022. 
Washington, DC maintains all public trees. The urban forestry department sits within the transportation department and manages trees in parks, schools and public land. DC's urban tree canopy equals 38.7%, the city's goal is to reach 40% by 2032.
Mayor Muriel E. Bowser is a member of the Global Covenant of Mayors for Climate & Energy.
The Clean Energy DC Omnibus Amendment Act, passed in December 2018, was the nation's first 100 percent renewable energy bill and the most aggressive, fastest-acting climate change legislation in the country.
Washington DC is part of the C40 initiative, a  group of 96 cities worldwide dedicated to finding evidence-based and bold climate action solutions. 
The DC Green Bank is an innovative policy tool that will use public purpose funding to attract private investment and finds solutions that prioritize making the clean economy inclusive and affordable for residents, businesses and communities. DC Green Bank focuses it investments on solar energy, greener and more efficient buildings, infrastructure resilience and transportation electrification. 
Cities100 is an initiative shared by sustainability think tank Sustainia, C40 (a group of global mayors) and Danish philanthropic agency Realdania to find the 100 leading city solutions to climate change, three of which are from Washington, DC:​
DC introduced low-cost memberships as part of its bike-share program to ensure that healthy, green transport is widely available.
DC applied Property Assessed Clean Energy (PACE) financing to a local affordable housing project, saving the property money as it promotes climate and energy equity.
The largest thermal hydrolysis installation in the world helps DC produce bioenergy more efficiently while turning waste into a productive resource.
Innovation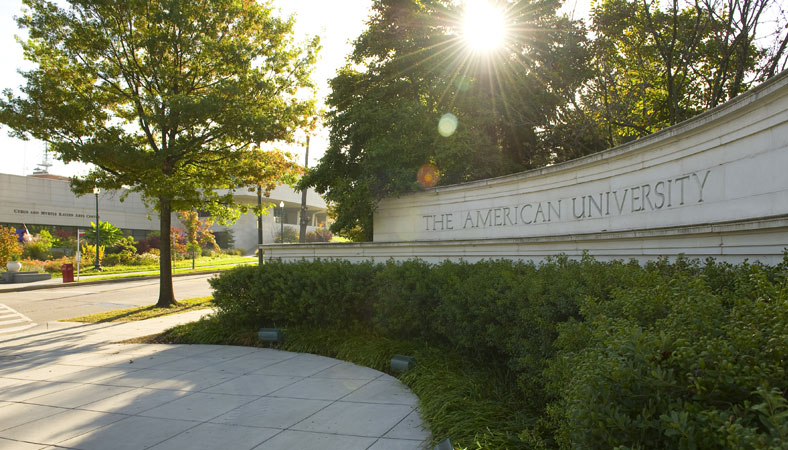 Innovations have transformed the city into a living lab of sustainable policies and innovative technologies that seek to advance social, economic and environmental priorities that carry global relevance.
Thirty domestic and international sustainable startups in the metro area such as Clean Choice Energy and Arcadia Power
Potential Energy DC, is an incubator of 18 organizations dedicated to propelling energy and sustainability startups in the DC region.
American Geophysical Union's 62,000-square-foot headquarters is the first-ever net zero energy renovation of an existing building in DC.
American University in Washington, DC is the first urban campus, the first research university and the largest higher education institution in the U.S. to achieve carbon neutrality. 
Discover the DC Sustainability Guide, your green travel resource for Washington, DC's sustainable hotels, eco-friendly attractions, locally sourced food and more.
Interested in learning more about Washington, DC as a leading destination for industry meetings? Connect with Destination DC staff for more information or read our sustainability white paper.