Historic, Residential, Artsy, Nature
Dive in to the tradition of Anacostia. Even though it's one of DC's oldest neighborhoods, there's still something new to discover at every turn.
As one of America's most unique cities, Washington, DC seamlessly offers a full range of international, national and local cultural experiences. Explorers interested in learning about some of the local African American history and culture should ride the Metro's Green Line to Anacostia.
One of the neighborhood's most famous draws is Cedar Hill, the home of Frederick Douglass and now an historic site run by the National Park Service. Guided tours are your only way inside the home, which includes artifacts that belonged to the former slave-turned-nationally renowned abolitionist. In addition to Douglass' home, some 500 other buildings comprise the Anacostia Historic District, featuring unique two-story cottages, Italianate-style architecture and Queen Anne-style homes.
About a mile away from Cedar Hill you'll find the recently renovated Smithsonian  Anacostia Community Museum, which is committed to the study of challenges facing contemporary urban communities. Exhibits highlight life as a local for many black residents, as well as immigrants like the permanent Bridging the Americas exhibit, highlighting Zonians and Panamanians.
Once known as Uniontown, Anacostia was one of Washington, DC's earliest suburbs. Many employees of the Navy Yard, located just across the 11th Street Bridge in today's Capitol Riverfront neighborhood, bought homes in the area during this time.
For as well documented as its history is, Anacostia also provides a serene natural retreat for walkers, hikers and bikers. Hop on the Anacostia Riverwalk Trail (it connects the east and west sides of the river at the 11th Street Bridge and South Capitol Bridge) and explore it from Poplar Point, part of National Capital Parks-East, northeast to the nearby Kenilworth Park & Aquatic Gardens. Volunteers looking to contribute and positively impact the local ecosystem can link up with the Anacostia Watershed Society.
For more fun in Anacostia, see what performances are going on at the Anacostia Playhouse, cruise around on some old-fashioned skates for free at the Anacostia Roller Skating Pavilion or enjoy art located inside the Anacostia Arts Center. Another neighborhood claim to fame is the Big Chair, a 19-and-a-half-foot tall sculpture and relic from a 1950s-era furniture company, once said to be the "World's Largest Chair."
More On Anacostia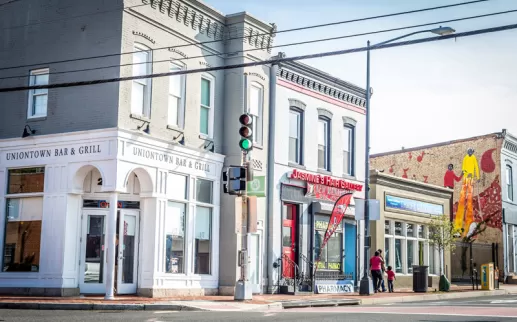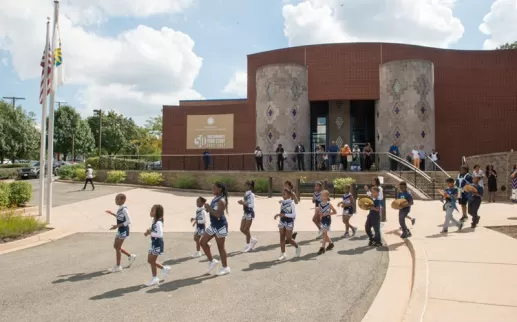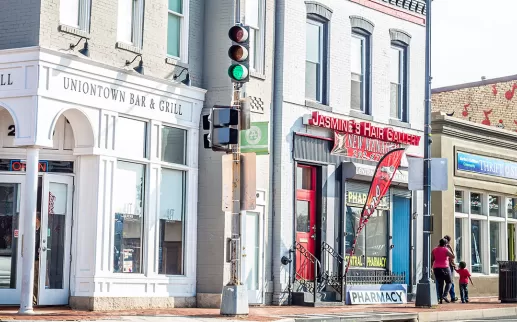 Share Your Anacostia Story with #MyDCcool
Dive in to the tradition of the Anacostia neighborhood. As one of DC's oldest neighborhoods, there's still something new to discover at every turn. From the Big Chair to the quaint cottages, see what it's like in Anacostia.
---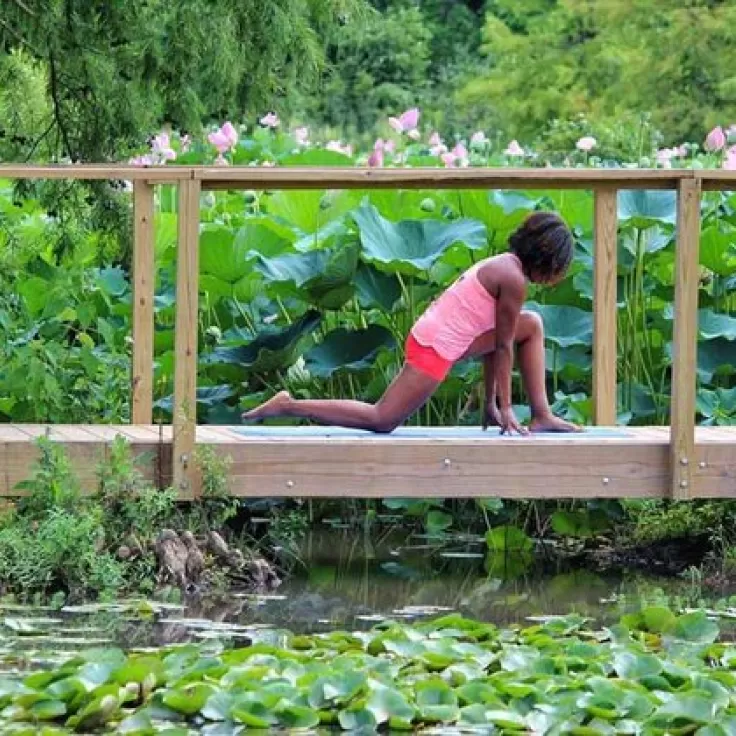 @nadiacherelle
---
Keep up on the latest events in Anacostia
Discover the best things to do in Washington, DC, from events happening right now to annual festivals and more.