Our end-of-the-week picks for Sept. 22-24
We've gathered up some fun things to do in DC this weekend. You can also read what else is going on during the week and throughout the month.

Looking for a local perspective delivered directly to your inbox every two weeks? Sign up for our "DC on the Go-Go" Local Newsletter to stay in the know.
Friday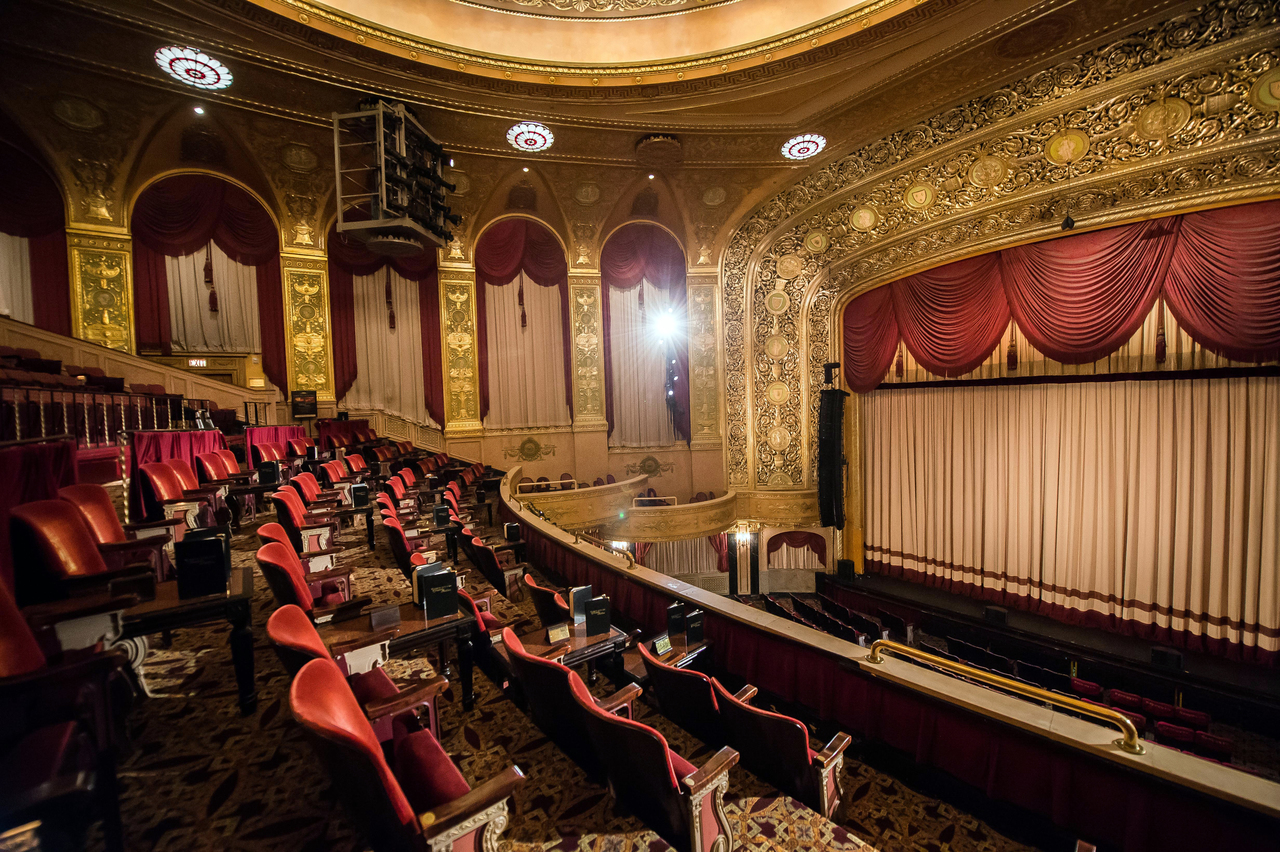 Theatre Week
Celebrate the theatre season in the Washington, DC region with a weeks-long promotion (Sept. 21 to Oct. 8) from TheatreWashington, including $20, $40 and $60 tickets to highly anticipated productions at venues all over the DMV area. There are musicals, dramas, comedies, theatre for young audiences and much more. In addition to discounted tickets, Theatre Week also includes special events designed to entertain, educate and inspire, including the free Kickoff Fest on Sept. 23.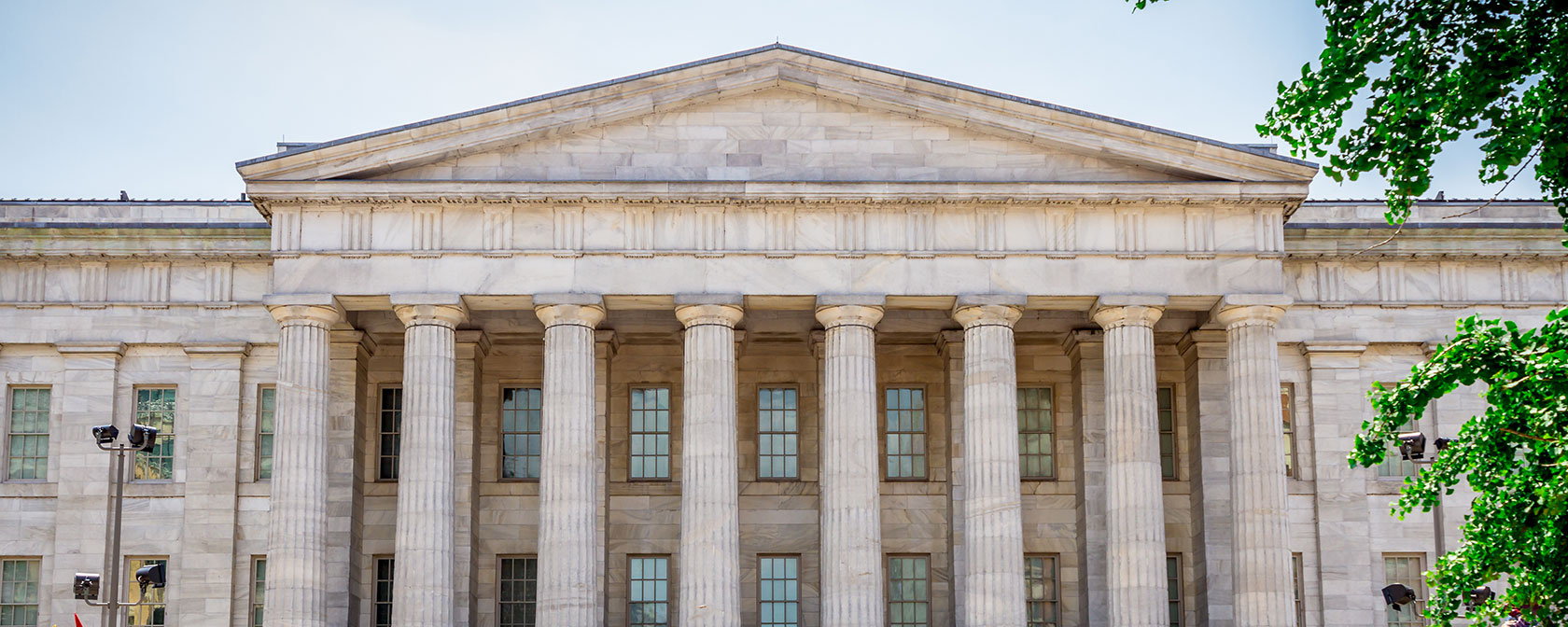 Smithsonian American Art Museum Galleries for Modern and Contemporary Art reopen
After a temporary closure, the Smithsonian American Art Museum reopens its modern and contemporary galleries with recent acquisitions of pieces by Tiffany Chung, Jeffrey Gibson, Miguel Luciano, Kay WalkingStick, Alison Saar, Hank Willis Thomas and Carrie Mae Weems.  Essential works from the collection will also be on display again, including Nam June Paik's Electronic Superhighway: Continental U.S., Alaska, Hawaii.
11:30 a.m. – 7 p.m. |  Free Admission
Smithsonian American Art Museum, 8th and G Streets NW, Washington, DC 20004
 
Frankie Cosmos
Born out of a bedroom, Greta Kline's work as Frankie Cosmos is intimate, soothing, revelatory and simple. Her endearing pop songs have led to a run of critically acclaimed albums, each one filled with songs that are prone to getting stuck in your head and refusing to leave. Along with her airtight band, Cosmos will perform at the legendary 9:30 Club.
6 p.m. |  Tickets
9:30 Club, 815 V Street NW, Washington, DC 20001
 
My Mama & The Full-Scale Invasion
Woolly Mammoth Theatre Company and Wilma Theater collaborate to bring a timely story to the stage this fall. My Mama & The Full-Scale Invasion was inspired by playwright Sasha Denisova's online chats with her mother, an 82-year-old Ukrainian named Olga. While stranded in her hometown of Kyiv during the Russian invasion, Olga strategizes with President Zelenskyy, strikes enemy drones with pickle jars and even debates with God. Reality and the fantastical intersect in what promises to be one of the most thought-provoking productions of the season.
8 p.m. |  Tickets
Woolly Mammoth Theatre, 641 D Street NW, Washington, DC 20004
 
Saturday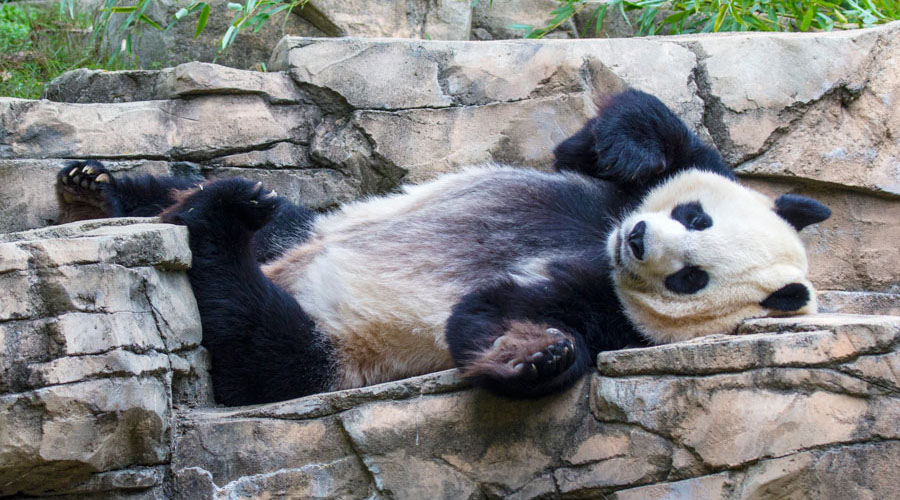 Panda Palooza: A Giant Farewell
Tian Tian, Mei Xiang and Xiao Qi Ji are preparing for their journey to China later this year. Help the Zoo celebrate and wish them well with a nine-day extravaganza that will include hashtag-worthy photo backdrops, hands-on arts and crafts, a 'Kids Area' in the Great Meadow, morning family stretching and yoga along with panda talks, temporary tattoos, a conservation-themed scavenger hunt, live music concerts on the Mainstage by Lion Tiger Hill and free film screenings of Kung Fu Panda and The Miracle Panda in the Visitor Center Theater. In addition, food and beverage vendors will offer panda-themed items and tasty treats will be provided courtesy of the Embassy of the People's Republic of China.
Free Entry Pass
Smithsonian's National Zoo, 3001 Connecticut Avenue NW, Washington, DC 20008
 
WalkingTown DC
Events DC showcases the incredible walkability of the nation's capital during this free, week-long public tour program. In total, dozens of guided walking tours will be held throughout the District, including neighborhood showcases, themed excursions, historical journeys and many more. Historians, licensed tour guides, community leaders and business owners, among others, host these adventures that will take you to both well-known and hidden gems across DC.
 
Composing Color: Paintings by Alma Thomas
Alma Thomas, who lived in DC and worked at Howard University for many years, developed a style all her own as a painter. She took to abstract painting late in her own life and at a crucial period in the country's history, as political turmoil dramatically impacted the mid-1960s. The Smithsonian American Art Museum, which possesses the largest public collection of Thomas' art, will offer an intimate look at her creative evolution from 1959 to 1978 through her signature color-driven pieces.
11:30 a.m. – 7 p.m. |  Free Admission
Smithsonian American Art Museum, 8th and G Streets NW, Washington, DC 20004
Moulin Rouge! The Musical – Final Weekend
Baz Luhrmann's Moulin Rouge! captivated audiences and critics upon its arrival in theaters in 2001, signifying the beginning of a new era of Hollywood musicals. Of course, Luhrmann's creation translates well to the stage, and the Kennedy Center will host Tony Award-winning director Alex Timbers' adaptation this coming August. Filled with glitz, glamour and plenty of grandeur, the play is sure to electrify audiences with its stirring arrangements and dance numbers.
1:30 p.m. & 7:30 p.m. |  Tickets
John F. Kennedy Center for the Performing Arts, 2700 F Street NW, Washington, DC 20566
Take an Off the Mall Walking Tour
Off the Mall Walking Tours offers two very cool, in-depth excursions through DC that will shed new light on the nation's capital. Saturday's "District of Punk" allows you to discover DC's distinct punk culture as well as the scene's major contributors and lasting impact. Sunday offers a tour on the history of Black Georgetown, showcasing little known stories and figures concerning the city's oldest neighborhood.
More Information
 
King of the Yees
From the playwright of Cambodian Rock Band, a hit over at Arena Stage this year, King of the Yees is a semi-autobiographical comedy focused on culture, community and generational connections. Lauren Yee is in the middle of rehearsal for a new play when her father bursts in and interrupts her actors. Before long, he's gone missing through the streets of San Francisco, prompting Lauren to journey into Chinatown, beyond the Dragon's Gate, through a mess of portals and mazes in order to find her father … and rediscover her heritage along the way.
2 p.m. & 8 p.m. |  Tickets
Signature Theatre, 4200 Campbell Avenue, Arlington, VA 22206
Jonas Brothers
The teen sensations that dominated the late 2000s are now grown men, but that won't stop thousands upon thousands of fans from flocking to their show at Capital One Arena this September. The Jonas Brothers plan to play five of their classic albums in one night, a mega-show that is sure to rock one of the city's biggest stages.
7:30 p.m. |  Tickets
Capital One Arena, 601 F Street NW, Washington, DC 20004
Sunday
The Land Carries Our Ancestors: Contemporary Art by Native Americans
Curated by artist Jaune Quick-to-See Smith (Citizen of the Confederated Salish and Kootenai Nation), the National Gallery of Art presents an unprecedented exhibition that showcases work across a variety of mediums – including sculpture, beadwork, painting, performance, drawing, video and weaving – from 50 living Native American artists practicing across the United States. Visitors can marvel at a dynamic presentation of captivating art that reflects a deep reverence and appreciation of natural landscapes.
10 a.m. – 5 p.m. |  Free Admission
National Gallery of Art, 6th Street & Constitution Avenue NW, Washington, DC
America's Voices Against Apartheid
The Kennedy Center's Department of International Programming and the Howard University Republic of South Africa Project/ Sister States of Maryland, Inc. present a groundbreaking exhibition, on display in the United States for the first time. America's Voices Against Apartheid explores the remarkable contributions made by U.S. citizens to the international movement that tore down the apartheid system in South Africa, which persisted from 1948 to the early 1990s.
Free Admission
The John F. Kennedy Center for the Performing Arts, 2700 F Street NW, Washington, DC 20004
ExPats Theatre: Scorched
Intended for ages 18 and over only, the new production from ExPats Theatre (staged at Atlas Performing Arts Center) focuses on a family trying to come to grips with its turbulent past. Lebanese-Quebecois playwright Wajdi Mouawad's engrossing tale focuses on adult twins Simon and Janine, who are asked to find their father and brother in an unnamed Middle Eastern country immediately after their mother's death. The duo discovers their mother got pregnant as a teenager and was forced to give up the child – then spent the rest of her life secretly searching for her lost son while enduring civil war in her home country. The dramatic conclusion of the familial epic will leave you breathless.
2:30 p.m. |  Tickets
Atlas Performing Arts Center, 1333 H Street NE, Washington, DC 20002
 
Something Moving: A Meditation on Maynard
On the 50th anniversary of the election of Maynard Jackson as Atlanta's first Black mayor, Ford's Theatre stages playwright Pearl Cleage's examination of the monumental moment's dramatic impact on the city through the recollections and reflections of its citizens. Atlanta becomes a character as the audience is immersed in one of the most historic developments of the New South. Use code "DDCSM30" for 30% off – offer is limited to four tickets per order and excludes Dress Circle seating.
7:30 p.m. |  Tickets
Ford's Theatre, 511 10th Street NW, Washington, DC 20004
 
#MyDCcool Photo of the Week
Do you know where you'll be dining pre- or post-event? From pop-up restaurants to Michelin-starred hot spots to laid-back food halls, our DC food guide is perfect for helping you plan a more memorable experience.