Things to do the week of Oct. 2-5, 2023
We've gathered up some things to do across the nation's capital, including museum exhibits, concerts, only-in-DC events and much more. Don't miss our things to do this weekend and things to do this month as well.

Looking for a local perspective delivered directly to your inbox every two weeks? Sign up for our "DC on the Go-Go" Local Newsletter to stay in the know.
Monday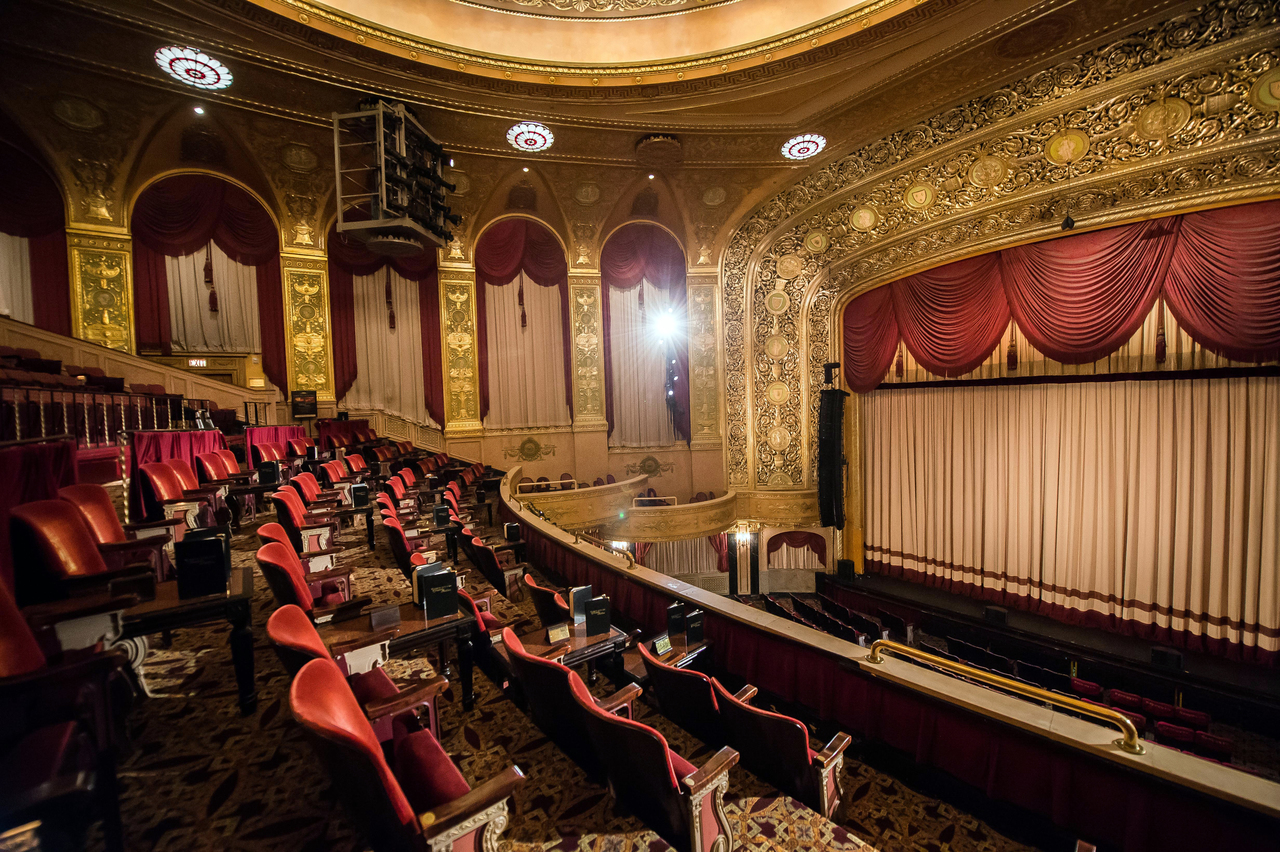 Theatre Week
Celebrate the theatre season in the Washington, DC region with a weeks-long promotion from TheatreWashington, including $20, $40 and $60 tickets to highly anticipated productions at venues all over the DMV area. There are musicals, dramas, comedies, theatre for young audiences and much more. In addition to discounted tickets, Theatre Week also includes special events designed to entertain, educate and inspire, including the free Kickoff Fest on Sept. 23.
Celebrate the 90th anniversary of Martin's Tavern
In honor of its 90th annversary, DC staple Martin's Tavern is rolling back prices on select dishes to their original prices when the restaurant opened back in 1933. Choices include a cup of clam chowder for 20 cents, 20-cent sandwiches, chicken ala king for just 85 cents and three fried oysters, coleslaw and French fries for just 35 cents. Enjoy the rich history of the legendary tavern and take advantage of these prices from Oct. 2-5. Specialty cocktails are also available through the end of the year.
More Information
Martin's Tavern, 1264 Wisconsin Avenue NW, Washington, DC 20007
 
America's Voices Against Apartheid 
The Kennedy Center's Department of International Programming and the Howard University Republic of South Africa Project/ Sister States of Maryland, Inc. present a groundbreaking exhibition, on display in the United States for the first time. America's Voices Against Apartheid explores the remarkable contributions made by U.S. citizens to the international movement that tore down the apartheid system in South Africa, which persisted from 1948 to the early 1990s.
Free Admission
The John F. Kennedy Center for the Performing Arts, 2700 F Street NW, Washington, DC 20004
Tuesday
The Land Carries Our Ancestors: Contemporary Art by Native Americans 
Curated by artist Jaune Quick-to-See Smith (Citizen of the Confederated Salish and Kootenai Nation), the National Gallery of Art presents an unprecedented exhibition that showcases work across a variety of mediums – including sculpture, beadwork, painting, performance, drawing, video and weaving – from 50 living Native American artists practicing across the United States. Visitors can marvel at a dynamic presentation of captivating art that reflects a deep reverence and appreciation of natural landscapes.
10 a.m. – 5 p.m. |  Free Admission
National Gallery of Art, 6th Street & Constitution Avenue NW, Washington, DC
King of the Yees
From the playwright of Cambodian Rock Band, a hit over at Arena Stage this year, King of the Yees is a semi-autobiographical comedy focused on culture, community and generational connections. Lauren Yee is in the middle of rehearsal for a new play when her father bursts in and interrupts her actors. Before long, he's gone missing through the streets of San Francisco, prompting Lauren to journey into Chinatown, beyond the Dragon's Gate, through a mess of portals and mazes in order to find her father … and rediscover her heritage along the way.
Tickets
Signature Theatre, 4200 Campbell Avenue, Arlington, VA 22206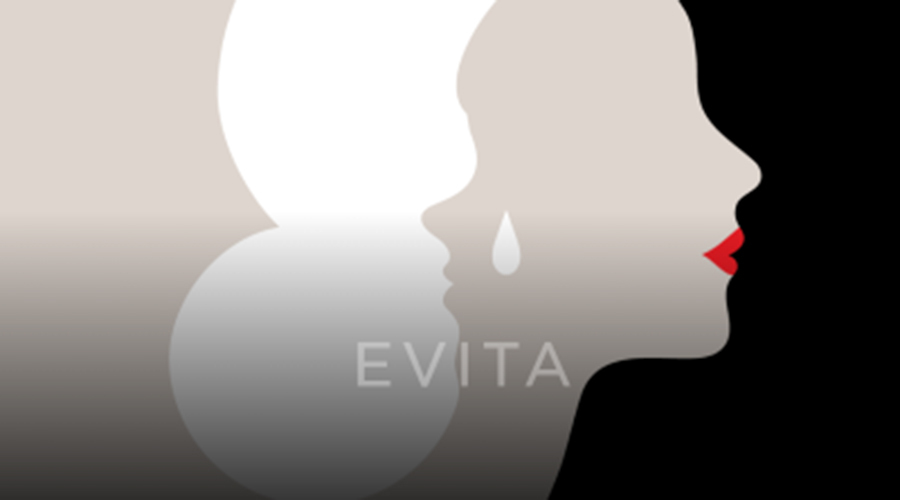 Evita
Directed by one of Forbes' 30 Under 30 for Hollywood & Entertainment, Sammi Cannold, Shakespeare Theatre Company hosts a can't-miss revival of the classic rock opera from Andrew Lloyd (music) and Tim Rice (book and lyrics). The story of Eva Perón's shocking rise to First Lady of Argentina is told in dramatic detail with songs that will leave you breathless.
Tickets
Harman Hall, 610 F Street NW, Washington, DC 20004
Wednesday
Something Moving: A Meditation on Maynard 
On the 50th anniversary of the election of Maynard Jackson as Atlanta's first Black mayor, Ford's Theatre stages playwright Pearl Cleage's examination of the monumental moment's dramatic impact on the city through the recollections and reflections of its citizens. Atlanta becomes a character as the audience is immersed in one of the most historic developments of the New South. Use code "DDCSM30" for 30% off – offer is limited to four tickets per order and excludes Dress Circle seating.
Tickets
Ford's Theatre, 511 10th Street NW, Washington, DC 20004
Capital Harvest on the Plaza
From salsa to strings, and blues to swing, Live! Concert Series on the Plaza features hot entertainment for the downtown DC community. Head to Wilson Plaza between 12 and 1 p.m. and take in free lunchtime performances showcasing the area's most talented entertainers. Enjoy a variety of musical genres, including Brazilian Jazz, bluegrass, reggae, rock, country and pop. 
12-1 p.m. |  Free Admission |  More Information
Wilson Plaza, 1300 Pennsylvania Avenue NW, Washington, DC 20004
My Mama & The Full-Scale Invasion 
Woolly Mammoth Theatre Company and Wilma Theater collaborate to bring a timely story to the stage this fall. My Mama & The Full-Scale Invasion was inspired by playwright Sasha Denisova's online chats with her mother, an 82-year-old Ukrainian named Olga. While stranded in her hometown of Kyiv during the Russian invasion, Olga strategizes with President Zelenskyy, strikes enemy drones with pickle jars and even debates with God. Reality and the fantastical intersect in what promises to be one of the most thought-provoking productions of the season.
Tickets
Woolly Mammoth Theatre, 641 D Street NW, Washington, DC 20004
Thursday
Smithsonian Craft2Wear
The National Building Museum hosts this curated show from Smithsonian. Limited edition clothing, jewelry and accessories will be on display, as dozens of designers from all over the country will be represented. The wearable art extravaganza kicks off with a preview benefit.
Tickets
National Building Museum, 401 F Street NW, Washington, DC 20001
 
ExPats Theatre: Scorched 
Intended for ages 18 and over only, the new production from ExPats Theatre (staged at Atlas Performing Arts Center) focuses on a family trying to come to grips with its turbulent past. Lebanese-Quebecois playwright Wajdi Mouawad's engrossing tale focuses on adult twins Simon and Janine, who are asked to find their father and brother in an unnamed Middle Eastern country immediately after their mother's death. The duo discovers their mother got pregnant as a teenager and was forced to give up the child – then spent the rest of her life secretly searching for her lost son while enduring civil war in her home country. The dramatic conclusion of the familial epic will leave you breathless.
Tickets
Atlas Performing Arts Center, 1333 H Street NE, Washington, DC 20002
Chelsea Handler
A Renaissance woman in every sense of the phrase, Chelsea Handler has built a successful career and brand by always being herself. Whether she's writing a best-selling book or starring in a Netflix special, Handler is always going to tell it like she sees it. She's even sharper and wittier when you see her live, and you'll have a chance to at DC's Warner Theatre this fall.
8 p.m. |  Tickets
Warner Theatre, 513 13th Street NW, Washington, DC 20004 
#MyDCcool Photo of the Week
Do you know where you'll be dining pre- or post-event? From pop-up restaurants to Michelin-starred hot spots to laid-back food halls, our DC food guide is perfect for helping you plan a more memorable experience.