50+ Things to Do This March in Washington, DC
Discover a packed calendar of can't-miss events in March, including the National Cherry Blossom Festival, the Washington Nationals baseball home opener, riveting arts and culture and so much more.
We've picked out the best events, festivals, museum exhibits, theater performances, concerts and more happening this month in Washington, DC. Check out the best things to do in the nation's capital and plan your visit today.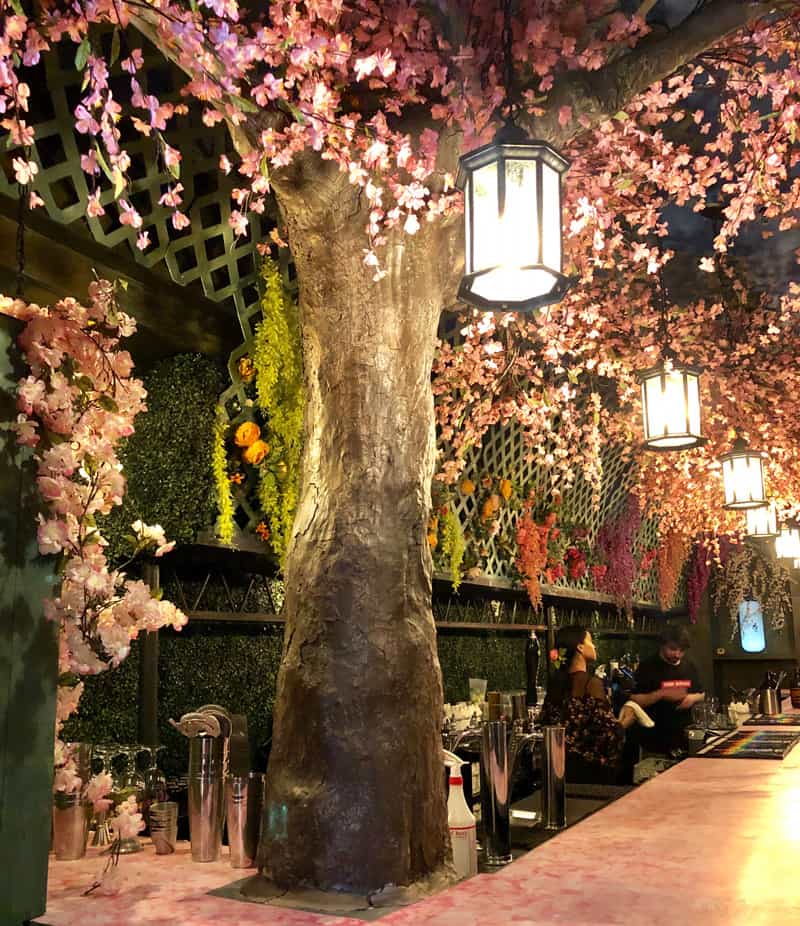 The Cherry Blossom PUB (Pop-Up Bar) – Through April 21
For the third consecutive year, the Cherry Blossom PUB returns to DC to spice up spring in Shaw. The 2019 edition features a room designed like a bowl of ramen, with sculptures of noodles and chopsticks and actual ramen from Ramen by UZU served. There's also a garden room inspired by the Palace of Versailles' Fontaine de L'Encelade. The drink menu offers the Honeydew, Honey See (sake, vermouth, fermented sake syrup, cucumber, honeydew, absinthe) as well as the Once and Floral (gin, peach, lemon, orange flower water, egg white, matcha). The PUB will host a spring party on March 20, during which a timed $20 ticket can help you avoid the line.
5 p.m. – 12:30 a.m., Sunday – Thursday; 5 p.m. – 1:30 a.m., Friday – Saturday
1843 7th Street NW, Washington, DC 20001
• • •
Spring Wine Fling – March 1-24
Oenophiles, listen up, RAMW's Spring Wine Fling is afoot and the theme this year is sangria. The nearly month-long celebration calls on restaurants and bars throughout the DC metro area to offer at least one sangria at the bar and tables. We highly encourage you to tune up your taste buds with some of DC's best wine bars.
Citywide
• • •
D.C. United vs. Atlanta United FC – March 3
D.C. United kicks off its 2019 season with a matchup against the defending MLS Cup champions, Atlanta United FC, at beautiful Audi Field. Wayne Rooney and Luis Acosta led D.C. United to a surprise playoff appearance last year with an incredible late-season run. They'll look to ignite the magic against Major League Soccer's best team, who are led by goal-scoring phenom Josef Martínez and keeper Brad Guzan. A top-flight MLS matchup is just one of the many reasons to attend this Sunday evening tilt.
6 p.m. | Tickets
Audi Field, 100 Potomac Avenue SW, Washington, DC 20024
• • •
Minnesota Timberwolves vs. Washington Wizards – March 3
Start out March with some NBA hoops action inside Capital One Arena when the hometown Washington Wizards, led by All-Star Bradley Beal, take on Karl Anthony-Towns and the Minnesota Timberwolves. Both teams are looking to finish out the regular season strong, with playoff hopes still intact. Don't miss some of the world's greatest athletes taking flight.
6 p.m. | Tickets
Capital One Arena, 601 F Street NW, Washington, DC 20004
• • •
HopFest 2019 – March 9
HopFest is the only beer festival in the city hosted by local brewers for local brewers. The DC Brewers' Guild has one heck of a day planned for the fifth installment of this beloved event. Dozens of breweries will be on hand at the DC Brau Brewing Company to showcase hoppy goodness, from one-off specials to old favorites to rare brews you can't find anywhere else.
1-5 p.m. | Tickets
DC Brau Brewing Company, 3178 Bladensburg Road NE, Washington, DC 20018
•••
Rock 'n' Roll Marathon & ½ Marathon – March 9
Choose from three different race formats and run and rock through DC during this annual extravaganza. The two days prior to race day feature a health and fitness expo at DC Armory, where participants can pick up their race packets and try out new running apparel and technology. Then, on the big day, conquer the marathon, half-marathon or 5K. Each sport scenic routes that allow you to marvel at DC's monuments.
Register
•••
Demetri Martin – March 9
Demetri Martin's unique brand of comedy, which can feature sing-alongs, drawings and costumes, has taken him from self-described "relative obscurity" in New York City to superstardom. Along the way, he wrote for Late Night with Conan O'Brien and The Daily Show with Jon Stewart. He's released successful comedy albums and starred in his own television series on Comedy Central, where his acclaimed Demetri Martin. Person. stand-up special aired. His first book, This Is a Book by Demetri Martin, was a New York Times bestseller. Witness his idiosyncrasies at Warner Theatre on the second Saturday in March.
10 p.m. | Tickets
Warner Theatre, 513 13th Street NW, Washington, DC 20004
• • •
Evenings at the Edge: Wonder Women – March 14
The National Gallery of Art's Evenings at the Edge series returns to the East Building for spring with this night entirely dedicated to women. The all-female tap sensation Syncopated Ladies, which features two sisters from DC, will be on-hand to showcase their jaw-dropping talent. Attendees will also be able to view legendary art by women and hear their stories via pop-up talks, as well as craft their own female superhero.
6-9 p.m. | Register (free admission)
National Gallery of Art, 4th Street & Constitution Avenue NW, Washington, DC 20565
• • •
Environmental Film Festival in the Nation's Capital – March 14-24
The longest-running and largest environmental film festival in the U.S. enlightens viewers on the state of our environment and what we can do to maintain its health. More than 100 movies will be screened at venues all over the District. The festival will also include informative discussions and social events that will inspire dialogue surrounding these wonderful films and their important themes. Many of the events are free and all are open to the public. Check the website for a full schedule.
Donate
• • •
Votes for Women Day – March 16
In honor of Women's History Month, the U.S. Capitol Visitor Center joins its partners in hosting a day filled with activities. The event will also celebrate the 100th anniversary of the passage of the 19th Amendment, which officially gave women the right to vote. You will be able to hear stories of Americans who used their voices to inspire change, make a mini-banner, enjoy a scavenger hunt and so much more. Admission is free.
10 a.m. – 3 p.m. | Free admission
U.S. Capitol Visitor Center, First Street NE, Washington, DC 20515
•••
National Cherry Blossom Festival – March 20 – April 14
The nation's greatest springtime celebration returns to fill four weeks with free family events, many with Japanese influences, a nod to the gift of the trees in 1912 from the Mayor of Tokyo to the citizens of Washington, DC. Among the signature events: the Pink Tie Party (March 22); the Opening Ceremony (March 23); the Blossom Kite Festival (March 30); Petalpalooza (April 6) at The Wharf and the National Cherry Blossom Festival Parade (April 13).
•••
Washington Capitals vs. Minnesota Wild – March 22
March is an action-packed month for the Capitals, with the defending Stanley Cup champions playing six games at Capital One Arena. Alex Ovechkin and the Caps are in dogged pursuit of prime playoff position in the hopes of bringing another championship to the nation's capital. This Friday night tilt will see the boys square off against the Minnesota Wild, who are fighting for their own playoff lives under head coach (and former Caps bench boss) Bruce Boudreau.
7 p.m. | Tickets
Capital One Arena, 601 F Street NW, Washington, DC 20004
• • •
Pink Tie Party – March 22
This springtime affair in Washington signifies the beginning of blossom season. The Pink Tie Party raises funds for the National Cherry Blossom Festival, and the elaborate cocktail party brings on the fun with lots of features: spring-inspired cuisine, a silent auction, live music, dancing and other distinctive entertainment. Guests must be 21 and over to attend.
7-11 p.m. | Tickets
Ronald Reagan Building and International Trade Center, 1300 Pennsylvania Avenue NW, Washington, DC 20004
• • •
National Cherry Blossom Festival Opening Ceremony – March 23
Diehard blossom-goers make a point to be official about their visit by reserving tickets to this free event. Experience the festival on stage through traditional and contemporary performances at the Warner Theatre, with a lineup that features the cast members of "Pretty Guardian Sailor Moon" The Super Live making their North American debut and an original interpretation from violinist Ikuko Kawai. Note that there will be a $5 registration fee when tickets are claimed.
5-6:30 p.m. | Tickets
Warner Theatre, 513 13th Street NW, Washington, DC 20004
• • •
ShamrockFest – March 23
America's largest St. Paddy's Day festival will green out RFK Stadium again this year. The Mighty Mighty Bosstones, The Mahones and Andrew W.K. highlight this year's lineup of performers. Plan on plenty of brews, Irish dancers and bagpipes, DJs and contests. General admission and VIP tickets are available to this Irish-themed extravaganza.
12 – 8 p.m. | Tickets
RFK Stadium Festival Grounds, 2400 East Capitol Street SE, Washington, DC 20003
• • •
Washington Nationals Opening Day vs. New York Mets at Nationals Park – March 28
Yes, it's officially that time of year. Baseball is back! The Washington Nationals will open their 2019 season with this matchup against the rival New York Mets. Max Scherzer, Anthony Rendon, Juan Soto and the rest of the Nats will look to erase the disappointment of last season's 82-80 record and re-claim their throne as kings of the National League East. The Mets may have something to say about that, and they'll get to showcase their offseason additions, including Robinson Cano and former Nationals catcher Wilson Ramos. Prepare for plenty of Opening Day excitement at Nationals Park.
1:35 p.m. | Tickets
Nationals Park, 1500 South Capitol Street SE, Washington, DC 20003
• • •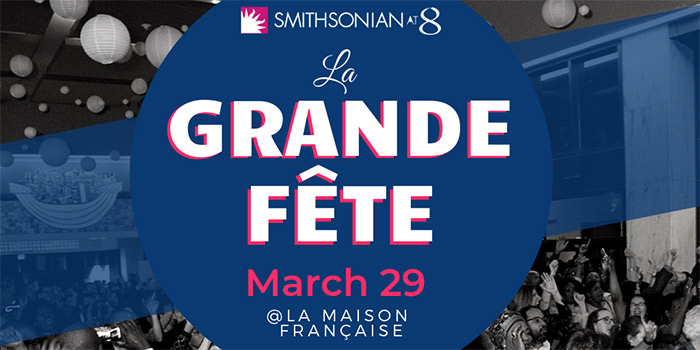 La Grande Fête
Smithsonian at 8 hosts this closing celebration of the 2019 DC Francophonie Cultural Festival at the La Mason Francaise at the French Embassy. You'll be able to sample food and drink from more than 30 embassies, hear Guinean singer/songwriter Natu Camara perform, dance to music spun by Les the DJ and bask in French culture throughout the evening.
7-11 p.m. | Tickets
La Maison Francaise at the Embassy of France, 4101 Reservoir Road, Washington, DC 20007
• • •
J.B. Smoove – March 29
J.B. Smoove is everywhere. From television commercials to TV specials to major films to his role as Leon on Curb Your Enthusiasm, Smoove's blend of cool and comedy has made him a household name. However, the dynamic performer's roots are in stand-up, and you can see him in his ultimate element at Warner Theatre at the end of March.
8 p.m. | Tickets
Warner Theatre, 513 13th Street NW, Washington, DC 20004
• • •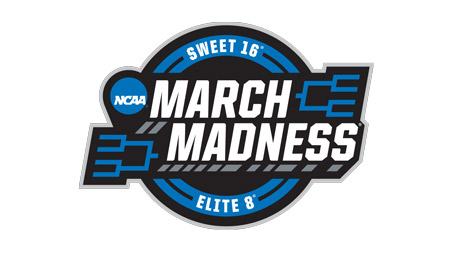 NCAA Men's Basketball Tournament East Regional – March 29 & 31
Capital One Arena hosts March Madness on two separate days this March. America's favorite postseason tournament annually features jaw-dropping upsets and breathtaking buzzer beaters. DC is fortunate to host the Sweet Sixteen this year, when the tournament's true juggernauts and Cinderellas begin to emerge. Expect plenty of spellbinding action during this set of games.
Tickets
Capital One Arena, 601 F Street NW, Washington, DC 20004
• • •
Blossom Kite Festival – March 30
Head to the Washington Monument grounds for this free kite-flying extravaganza, one of the most highly anticipated events of the National Cherry Blossom Festival . The entire family can watch expert kite fliers from all over the world participate in the Hot Tricks Showdown, a stunt kite-flying event. Make sure you bring your camera and a kite of your own!
10 a.m. – 4:30 p.m. | Free admission
Washington Monument Grounds, 17th Street NW and Constitution Avenue NW
• • •
Zilia Sánchez: 'Soy Isla (I Am an Island)' – Through May 19
Head to The Phillips Collection to check out the first museum retrospective of Cuban artist Zilia Sànchez. You'll encounter more than 60 works from the artist's nearly 70-year career, from paintings to shaped canvases to sculptures to illustrations. Her work incorporates mythological heroes, lunar shapes, geometry and topologies. Sánchez's travels have taken her to Europe, New York and Puerto Rico, leading to an incredibly diverse tapestry of art.
Hours & Admission
The Phillips Collection, 1600 21st Street NW, Washington, DC 20009
• • •
'The REDress Project' – March 1-31
In honor of Women's History Month, the National Museum of the American Indian will host this outdoor art installation from Jaime Black. Empty red dresses situated outside on the north side of the building will symbolize missing or murdered Indigenous women. Black's work serves as an alarming reminder of the gendered and racialized violence frequently dealt with by Native women. On March 21, the artist will participate in Safety for Our Sisters: Ending Violence Against Native Women, a symposium that will feature harrowing stories and ignite important conversations about the issue at-hand.
10 a.m. – 5:30 p.m. | Free admission
National Museum of the American Indian, 4th Street & Independence Avenue SW, Washington, DC 20560
• • •
'Queens of Egypt' – March 1 – Sept. 2
The National Geographic Museum invites you to journey back 3,500 years with this exciting new exhibit that marks the re-opening of the museum after its temporary closure to install the incredible display. You'll be immersed in the 18th and 19th dynasties of ancient Egypt and learn of the daily lives of queens such as Nefertiti, Nefertari and Hatsheput. Queens of Egypt will feature some 350 objects, including statues, jewelry and sarcophagi, and will offer a 3-D tour of a tomb in the Valley of Queens.
10 a.m. – 6 p.m. | Tickets
National Geographic Museum, 1145 17th Street NW, Washington, DC 20036
• • •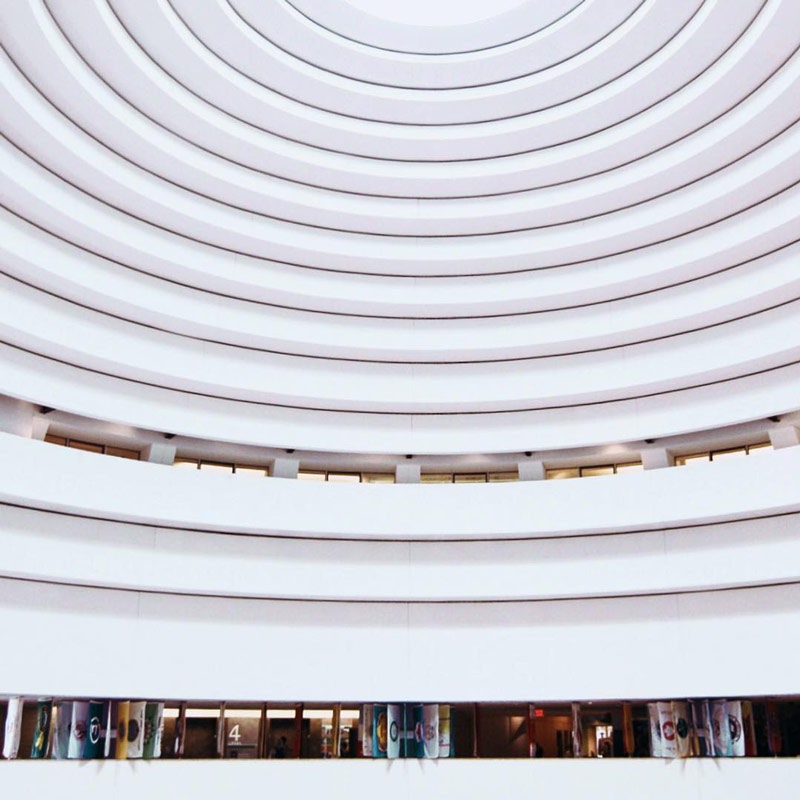 'Section 14: The Other Palm Springs, California' – March 1 – Jan. 2020
Palm Springs, California is known as a playground for the rich and wealthy. However, the area was once a desert outpost and home to Native Americans. This exhibit focuses on the conflict that arose over a one-square-mile-tract of the city's downtown, which formed the heart of the reservation belonging to the Agua Caliente Band of Cahuilla Indians. Section 14 will show how the area became a hotbed for issues like tribal sovereignty, economics, race and land zoning from the 1940s through the 1960s.
10 a.m. – 5:30 p.m. | Free admission
National Museum of the American Indian, 4th Street & Independence Avenue SW, Washington, DC 20560
• • •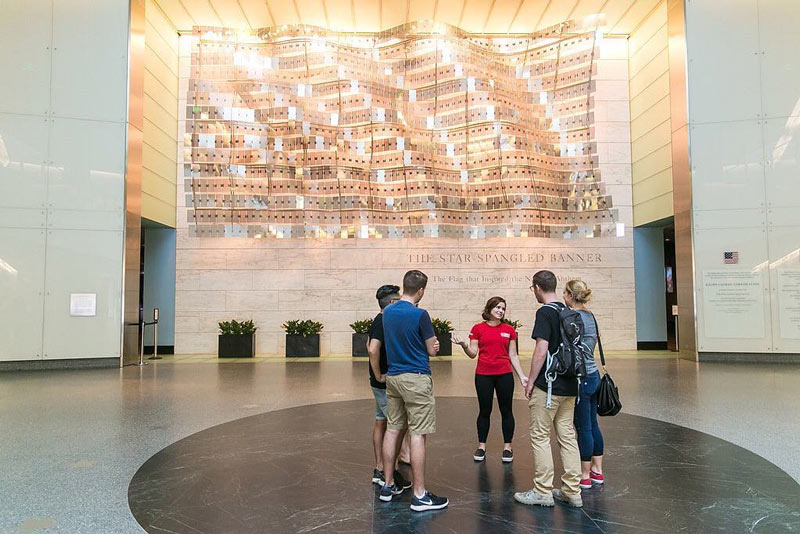 'All Work and No Pay: A History of Women's Invisible Labor' – March 4 – Feb. 2020
Ideally timed for Women's History Month, this exhibit at the National Museum of American History will highlight women's work in the home and the corresponding issue of unwaged labor. "Costumes" for domestic work ranging from colonial times to the 1990s will show how women are expected to manage the housework regardless of class, race, culture or community. Visitors will be able to learn the inequality and unfairness of this outdated societal assumption through artifacts and images.
10 a.m. – 5:30 p.m. | Free admission
National Museum of American History, 1300 Constitution Avenue NW, Washington, DC 20560
• • •
'Rise Up: Stonewall and the LGBTQ Rights Movement' – Opens March 8
Rise Up details the modern gay rights movement through artifacts, images and print publications. The Newseum exhibit celebrates the 50th anniversary of the catalyst of the movement, the Stonewall riots, which occurred in June of 1969. Other key moments of the fight for LGBTQ rights will be covered, including the AIDS crisis and the assassination of Harvey Milk. The exhibit will also look at the role of popular culture in changing attitudes about the LGBTQ community. Newseum will mark the opening of the exhibit with a special Family Pride Weekend, March 9-10.
Hours & Admission
Newseum, 555 Pennsylvania Avenue NW, Washington, DC 20001
• • •
'Hoops' – March 9 – Jan. 5, 2020
March Madness comes to the National Building Museum in its own special way. The work of photographer Bill Bamberger will be showcased in Hoops, which depicts both public and private basketball courts and hoops all over the world. From makeshift backyard set-ups to playground hubs in the heart of the city, Bamberger's large-format photographs illuminate the worldwide appeal of the game without showing people playing it, letting the viewer's imagination run wild.
Hours & Admission
National Building Museum, 401 F Street NW, Washington, DC 20001
• • •
'Artists Respond: American Art and the Vietnam War, 1965-1975' – March 15 – Aug. 18
The United States was at war in Vietnam and at home from the mid-1960s through the mid-1970s. This exhibit at the Smithsonian American Art Museum offers nearly 100 works from 58 of the most prominent artists of the time period, including pieces by African-American and female artists, who are often left out of surveys of the era. You will see brilliant creative minds wrestling with the debate over the war as well as class and social issues that caused cultural wars all over America. Artists Respond is presented in conjunction with Tiffany Chung: Vietnam, Past Is Prologue.
11:30 a.m. – 7 p.m. | Free admission
Smithsonian American Art Museum, 8th and F Streets NW, Washington, DC 20004
• • •
'Tiffany Chung: Vietnam, Past Is Prologue' – March 15 – Sept. 2
Tiffany Chung is a multimedia mastermind, and this installation at the Smithsonian American Art Museum looks to be a masterpiece. Chung's father fought alongside American forces during the Vietnam War, and her family came to the U.S. during the post-war exodus from the country. Past Is Prologue features video interviews, photos, watercolors, texts and hand-drawn maps that reveal the jaw-dropping scale of the war and its still-echoing impact, all gathered by Chung through painstaking research. The exhibit will paint a riveting portrait of how one war drastically re-shaped contemporary society.
11:30 a.m. – 7 p.m. | Free admission
Smithsonian American Art Museum, 8th and F Streets NW, Washington, DC 20004
• • •
'Ursula von Rydingsvard: The Contour of Feeling' – March 22 – July 28
German artist Ursula von Rydingsvard, who spent years in refugee camps at the end of World War II, composes monumental sculptures that incorporate cedar, leather, linen and other materials, crafted through labor-intensive (and at times dangerous) processes. The Contour of Feeling marks the grandest exhibition of von Rydingsvard's work in the U.S. and her first solo exhibition in DC at the National Museum of Women in the Arts. The abstract pieces evoke biographical, religious and cultural connotations, but all the while maintain a sense of mystery that only von Rydingsvard can provide.
Hours & Admission
National Museum of Women in the Arts, 1250 New York Avenue NW, Washington, DC 20005
• • •
'Votes for Women: A Portrait of Persistence' – March 29 – Jan. 5, 2020
The National Portrait Gallery honors the centennial of the ratification of the 19th Amendment with this highly anticipated exhibit. You'll learn about the radical women that fought slavery, the women activists of the late 1800s, the "New Woman" of the 20th century and the relentless suffragists of the 1910s through a series of portraits, cultural artifacts and biographies. The exhibit will also examine the struggles that minority women still face today, 100 years after the 19th Amendment passed. Find even more ways to celebrate the achievements of women in DC.
11:30 a.m. – 7 p.m. | Free admission
National Portrait Gallery, 8th and F Streets NW, Washington, DC 20001
• • •
'Connections: Contemporary Craft at the Renwick Gallery' – Opens March 29
More than 80 objects celebrating craft will be showcased at the Renwick Gallery beginning March 29. Visitors can expect to see iconic pieces alongside new acquisitions, with works ranging from the 1930s to today. The display format, organized by curator Nora Atkinson, will focus on the interconnectivity of objects and how their stories intertwine, forgoing the standard practice of arranging them by chronology or material. One will be able to dive into the contemporary world of craft, an ever-evolving art, and establish their own through-lines from one work to the next.
10 a.m. – 5:30 p.m. | Free admission
Renwick Gallery, 1661 Pennsylvania Avenue NW, Washington, DC 20006
• • •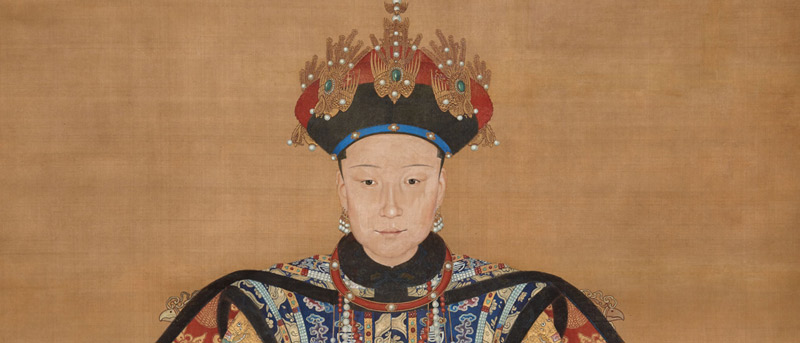 'Empresses of China's Forbidden City, 1644-1912' – March 30 – June 23
The Freer|Sackler galleries present the first-ever, in-depth exhibition on the women of the Qing dynasty, which lasted roughly 260 years. Empresses will elaborate on how Qing women were vital to the success of the dynasty and were in no way passive – the empresses rode horses, performed royal duties, traveled and exerted influence in the arts, religion and politics. The exhibit will feature numerous relics, including paintings, royal portraits, Buddhist sutras, costumes, jewelry and furniture, many of which came from the imperial complex used by the empresses known as the Forbidden City.
10 a.m. – 5:30 p.m. | Free admission
Freer|Sackler Galleries, 1050 Independence Avenue SW, Washington, DC 20560
• • •
'Finding Neverland' – Through March 3
Based on the critically acclaimed film and directed by Tony Award winner Diane Paulus, Finding Neverland tells the origin story of Peter Pan, one of the world's favorite characters. J.M. Barrie is a struggling playwright until he meets a widow and her four sons, which awakens his imagination and inspires him to create Neverland, where magic happens and childhood is infinite. The entire family will enjoy this wondrous theatrical event.
Tickets
The National Theatre, 1321 Pennsylvania Avenue NW, Washington, DC 20004
• • •
Atlas Intersections Festival – Through March 3
Atlas Performing Arts Center hosts the Intersections Festival annually, masterfully combining theatre, dance, poetry, music, film, writing, sculpture, photography and arts of all kinds into two weeks' worth of intellectual excitement. Witness the finest creativity that DC can offer, and do so at one of the city's most prestigious venues located in one of its most vibrant neighborhoods. On March 2, enjoy a family fun day and the beloved Youth Summit.
The Atlas Performing Arts Center, 1333 H Street NE, Washington, DC 20002
• • •
The Washington Ballet Presents 'The Sleeping Beauty' – Through March 3
The Washington Ballet takes on a classic fairy tale inside the Kennedy Center's Eisenhower Theater. This quintessential ballet weaves the story of Princess Aurora, her handsome prince and the evil, scheming Carabosse. A magical kiss is at the center of an intense battle between good and evil. Featuring the music of Tchaikovsky and breathtaking choreography, this staging is a highlight of the late-winter theater slate.
Tickets
The John F. Kennedy Center for the Performing Arts, 2700 F Street NW, Washington, DC 20566
• • •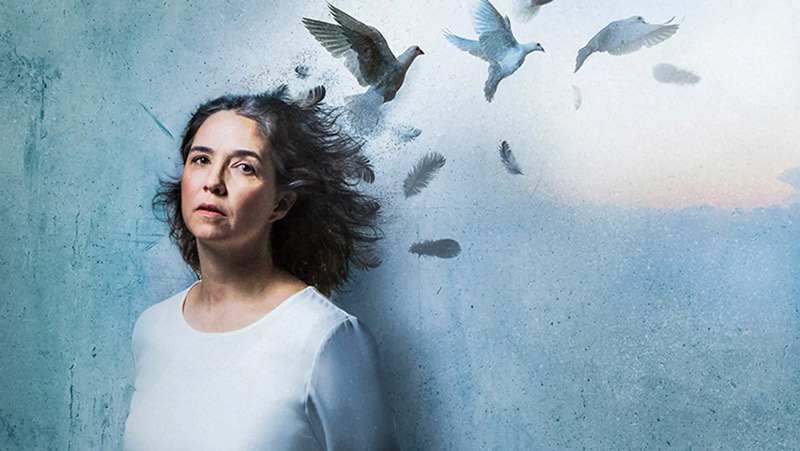 'Masterpieces of the Oral and Intangible Heritage of Humanity' – Through April 7
During a hundred years war, three women are trapped in a destroyed museum. The art restorer and nurse have a military captor, and all three are tasked with fixing up a damaged Rembrandt painting. As the trio go about the task of restoring a small piece of beauty in an increasingly ugly world, they bond in unexpected ways, making for an epic story about survival, friendship and the power of art.
Tickets
Signature Theatre, 4200 Campbell Avenue, Arlington, VA 22206
• • •
'JQA' – March 1 – April 14
As a congressman, diplomat and one-term president, John Quincy Adams was arrogant – but also known for his passion, eloquence and integrity. This Aaron Posner play imagines "JQA" in confrontation with a range of iconic figures in American history, including George Washington, Abraham Lincoln, Frederick Douglass and JQA's own father, John Adams. This challenging and provocative work takes a truly unique look at America's history, government and people.
Tickets
Arena Stage, 1101 6th Street SW, Washington, DC 20024
• • •
WORLD STAGES: Cirkus Cirkör: 'Limits' – March 6-9
Sweden's Cirkus Cirkör and its director, Tilde Björfors, bring this contemplative, physical theater piece to the Kennedy Center stage. Limits will provide an enlightening perspective on the limits we set into our lives, whether it's fences around houses, walls between countries or soldiers standing guard. Expect swift and acrobatic movement in this thought-provoking international production.
8 p.m. | Tickets
The John F. Kennedy Center for the Performing Arts, 2700 F Street NW, Washington, DC 20566
• • •

'Queen of Basel' – March 6 – April 7
Hillary Bettis, a star playwright and former writer for FX's universally acclaimed The Americans, penned this explosive story that combines issues of class, race and power in Miami Beach. Art Basel is Miami's week-long party and real estate heiress Julie is at its center. But after an argument with her mogul father and a collision with a tray of cocktails, Julie considers her next move, which will involve a waitress and an ambitious Uber driver. Don't miss this modern-day take on Strindberg's Miss Julie at Studio Theatre.
Tickets
Studio Theatre, 1501 14th Street NW, Washington, DC 20005
• • •
'Into the Woods' – March 8 – May 22
Stephen Sondheim's fairy tale mash-up musical comes to Ford's Theatre for the spring season. A baker and his wife want to reverse a witch's curse so that they can have a child together. However, their quest becomes much more complicated, with Little Red Ridinghood, Jack and his beanstalk, Cinderella and Rapunzel all eventually getting involved. A beautiful score highlights this darkly humorous journey into the imagination.
Tickets
Ford's Theatre, 511 10th Street NW, Washington, DC 20004
• • •
Washington National Opera: 'Eugene Onegin' – March 9-29
Tchaikovsky's legendary opera, based on a famous novel by Alexander Pushkin, comes to vivid life at the Kennedy Center this March. A young Tatiana shares her love for Onegin, a traveler who subsequently rejects her. However, years later, Onegin begs for a matured Tatiana's love, leaving her with a monumental decision. Featuring period costumes, gorgeous ballroom scenes and an unforgettable duel, Eugene Onegin will leave you breathless.
Tickets
The John F. Kennedy Center for the Performing Arts, 2700 F Street NW, Washington, DC 20566
• • •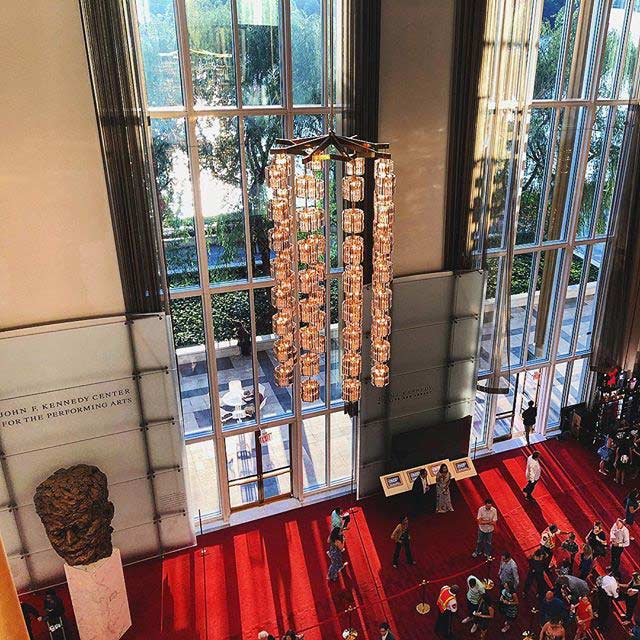 BLACK GIRLS ROCK! Presents 'ROCK LIKE A GIRL!' – March 10
Perfectly aligned with Women's History Month, this event sees the Kennedy Center and BLACK GIRLS ROCK! join together to celebrate the immense contributions of black women to the arts around the world. The night will be filled with transcendent performers, including the Grammy-nominated talents of Jazmine Sullivan and Mumu Fresh.
8 p.m. | Tickets
The John F. Kennedy Center for the Performing Arts, 2700 F Street NW, Washington, DC 20566
• • •
'The Watsons Go to Birmingham – 1963' – March 15-24
Christopher Paul Curtis' award-winning book is given a powerful, staged concert adaptation written by Christina Ham. The Watsons of Flint, Michigan plan a visit to their Grandma Sands in America's deep south in the midst of one of the most turbulent times in American history. While traveling in their "Brown Bomber," the family will witness a vital moment in the Civil Rights Movement. Filled with familial bonding, live music and essential history, this world premiere show is recommended for ages 9 and up.
Tickets
The John F. Kennedy Center for the Performing Arts, 2700 F Street NW, Washington, DC 20566
• • •
Washington National Opera: 'Faust' – March 16-30
Faust exchanges his soul for Earth's mortal pleasures in this classic tragedy written by Charles Gounod and adapted from Goethe's Faust: Part One. This three-act French opera has a deal with the devil at its center, as Faust accrues riches but slowly realizes that his salvation is tied to others, including Marguerite, the love of his life. Expect unforgettable music and dizzying drama in this tale of redemption that will be beautifully staged by the Washington National Opera.
Tickets
The John F. Kennedy Center for the Performing Arts, 2700 F Street NW, Washington, DC 20566
• • •
DIRECT CURRENT – March 24 – April 7
A two-week festival of contemporary American art, music, film, dance, drag and activism converges at the Kennedy Center with fascinating presentations that will be new to Washington audiences. The programming taps creative luminaries such as Bon Iver, Roscoe Mitchell, Philip Glass, Phantom Limb Company, sjDANCEco and many more.
Learn more
The John F. Kennedy Center for the Performing Arts, 2700 F Street NW, Washington, DC 20566
• • •
'A Bronx Tale' – March 26-31
After a sensational run on Broadway, A Bronx Tale comes to DC's National Theatre. Directed by the legendary Robert De Niro (who also directed and starred in the film the play is based on) and Tony Award-winner Jerry Zaks, this story of gangster Sonny and his mentorship of young Calogero, which brings displeasure to the boy's father, Lorenzo, is a stirring rumination on family, loyalty and ultimately, love. Featuring moving musical numbers and 10 alumni from the Broadway production in its cast, A Bronx Tale is a must-see this spring.
Tickets
The National Theatre, 1321 Pennsylvania Avenue NW, Washington, DC 20004
• • •
• • •
Deerhunter – March 2
Always challenging, always journeying out to the contours of pop, Deerhunter have been releasing albums of blissful complexity since 2005. The critical darlings step head-on into the cultural moment with Why Hasn't Everything Already Disappeared?, their first new album in four years. The group, led by eccentric singer/songwriter Bradford Cox, try new approaches to their instruments on the record, yet again creating something wholly original. Their concerts feature the same amount of creative energy and tension.
6 p.m. | Tickets
9:30 Club, 815 V Street NW, Washington, DC 20001
• • •
RAIN: A Tribute to The Beatles – March 2
Beatles fans will not want to miss this mind-blowing tribute to the greatest rock and roll group ever. RAIN will honor the 50th anniversary of the release of Abbey Road during this performance at Strathmore. The songs will be re-created note-for-note, in turn providing outstanding theatrical entertainment from start to finish. And don't worry: RAIN will dig deeper into the catalogue for earlier Beatles favorites as well.
8 p.m. | Tickets
Strathmore, 5301 Tuckerman Lane, North Bethesda, MD 20852
• • •
Cass McCombs – March 4
Singer/songwriter Cass McCombs has cooked up a veritable stew of folk, rock, psychedelia, country and even tinges of hip-hop and soul across a career that spans almost two decades. The Californian does a masterful job of blending all of those styles in his concerts, a display you'll have a chance to see at one of the city's hottest new venues, Union Stage.
7:30 p.m. | Tickets
Union Stage, 740 Water Street SW, Washington, DC 20024
• • •
Fleetwood Mac – March 5
Break The (monotonous) Chain of winter and catch one of classic rock's most famous bands at Capital One Arena. You've heard their irresistible tunes on the radio for years, now you can witness Stevie, Mick and Christine kick out the jams like it's 1977 all over again. Purchase the tickets, and Don't Stop thinking about March 5.
8 p.m. | Tickets
Capital One Arena, 601 F Street NW, Washington, DC 20004
• • •
Cold Cave – March 5
Cold Cave is the musical project of one Wesley Eisold, a punk rock veteran who drove several full-band projects before striking out on his own in 2007. The sound of Cold Cave brings to mind post-punk, new wave and synth-pop luminaries from the late 1970s and 1980s – think Joy Division, the Cure, Depeche Mode and New Order. Eisold released the EP You & Me & Infinity last year, another potent demonstration of his synthesized powers. Union Stage will host this performance that will have plenty of danceable moments.
8 p.m. | Tickets
Union Stage, 740 Water Street SW, Washington, DC 20024
• • •
Travis Scott – March 12
Capital One Arena welcomes one of rap music's current champions in the form of Travis Scott, a 26-year old, Houston, Tx. native who has been living at the top of the charts since 2015's Rodeo. Although Scott's celebrity status has been shot into the stratosphere with his dating of Kylie Jenner, the rapper has skills through the roof. His most recent release, 2018's Astroworld, has received rave reviews for its incredible versatility and Scott's songwriting chops. Don't miss him on DC's biggest stage.
8 p.m. | Tickets
Capital One Arena, 601 F Street NW, Washington, DC 20004
• • •
Massive Attack – March 20
Massive Attack is one of the most critically acclaimed British musical acts of the last 30 years, responsible for two of the most important albums of the 1990s: 1991's Blue Lines and 1998's Mezzanine. The latter will be the focus of this show at The Anthem, a celebration of the two decades worth of influence that the record has exercised on a host of rock and hip-hop practitioners. Elizabeth Fraser of Cocteau Twins and reggae star Horace Andy will join the group for what promises to be an immersive journey into the world of Massive Attack.
8 p.m. | Tickets
The Anthem, 901 Wharf Street SW, Washington, DC 20024
• • •
Meek Mill – March 21
The pride of Philadelphia makes his presence known in DC with this late-March show at The Anthem. Meek Mill is a man of the people, a self-made rap star whose battles in the courts have become legendary. All the while, he's maintained a steady presence in the hip-hop world, releasing music, posting videos and remaining outspoken on the criminal justice system. Expect a legion of his fans and supporters at this one.
8 p.m. | Tickets
The Anthem, 901 Wharf Street SW, Washington, DC 20024
• • •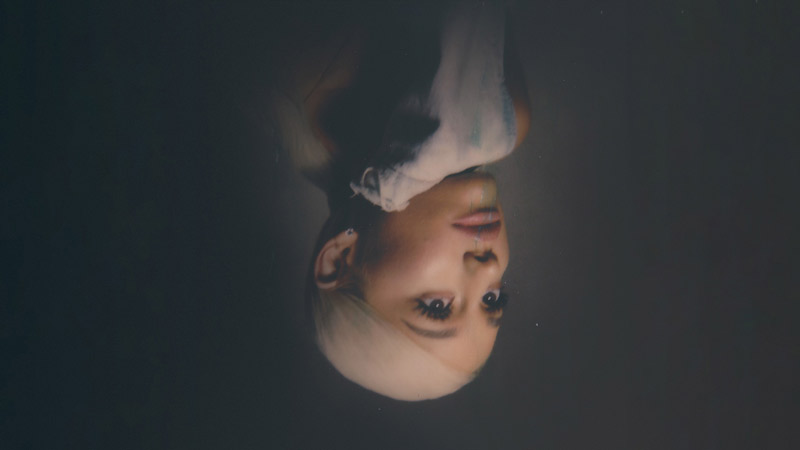 Ariana Grande – March 25
Although she's only been a pop music superstar for roughly four years (as opposed to zero days for most humans), Ariana Grande has been so prevalent on radios and televisions that it feels as if she's been showing off her incredible voice and talent for decades. Her Sweetener world tour will hit DC's Capital One Arena with a bang this March, and expect a stadium packed with adoring fans. Excitement will be at a fever pitch for this 25-year-old's show.
8 p.m. | Tickets
Capital One Arena, 601 F Street NW, Washington, DC 20004
• • •
Jawbreaker – March 28
Jawbreaker was one of the most influential punk acts of the 1990s, blending elements of grunge, pop punk and heartfelt lyrics to create an entirely new genre: emo. The group split in 1996, devastating its dedicated cult following. Since then, the resonance of Jawbreaker's music has only increased, and the group reunited to much fanfare in 2017. The trio will take on their sing-along worthy catalogue inside The Anthem.
8 p.m. | Tickets
The Anthem, 901 Wharf Street SW, Washington, DC 20024
• • •
#MyDCcool Photo of the Month
Make sure to share your DC photos with us using #MyDCcool, and we may feature yours next month!