50+ Things to Do This February in Washington, DC
DC's wonderful winter continues with another month of exciting events, festivals and more in the nation's capital
Washington Auto Show – Through Feb. 4
One of the nation's largest auto shows calls DC home, and the 2018 edition is quite the spectacle. Through Feb. 4, car lovers can be dazzled by over 600 new makes and models from more than 35 manufacturers, a fascinating ART-of-Motion exhibition, VIP tours led by leading automotive writers and chances to Ride 'N Drive vehicles at the show.
Tickets
Walter E. Washington Convention Center, 801 Mount Vernon Place, Washington, DC 20001
•••
Women's Voices Theater Festival – Through Feb. 15
Following the success of the inaugural festival in 2015, DC's theater community has come together again to mount a citywide festival in celebration of female playwrights. This month-long festival celebrates the incredible impact that women have on theater, from behind-the-scenes roles to starring on stage. More than 20 theaters in the metro area are staging a new play by a woman, including Folger Theatre, Ford's Theatre and Shakespeare Theatre Company. There are so many reasons to attend this great cultural event, so get your tickets today! And while you're visiting DC, make sure to celebrate the contributions of women at these must-see museums, theaters and more.
•••
Date Nights DC – Feb. 1-28
Do date night right with Date Nights DC this February. Enjoy deals and discounts from attractions, hotels and restaurants, peruse more than 100 date ideas and read up on DC's most romantic spots. Make sure to share your date night on social media using #MyDCcool and follow @visitwashingtondc on Instagram for a chance to win weekly prizes.
•••
Score a Free Cakepop & Date Idea Near Select Metro Stations – Feb. 1
Every day romantic gestures go a long way, and we've got one that takes the cake. Follow these three steps: 1. Pick up a romantic, DC-themed cakepop, courtesy of Baked By Yael, when you Metro into work on Thursday morning; 2. Give it to your sweetheart; 3. Prosper. Bonus: Each cakepop comes with a can't-miss date idea, prepping you for your next move. Here's to the most romantic month of your life! We hope to see you Thursday morning, but if you can't make it, check out datenightsdc.org, the ultimate guide to romance in Washington, DC.
7-9 a.m. (Or until cakepops disappear)
Washington Metro Stations including Farragut North and Farragut West at Farragut Square, Gallery Place, L'Enfant Plaza, McPherson Square, Metro Center and Union Station
•••
Washington Dollar Days: Tour for a Buck – Feb. 1-28
In honor of George Washington's birthday month, Tudor Place is offering $1 tours throughout February. As DC's only historic house museum with connections to Martha and George Washington, the gorgeous property is the ideal spot for such a deal. You will be able to view standouts from Tudor Place's Washington Collection along the way.
Hours | Register
Tudor Place, 1644 31st Street NW, Washington, DC 20007
•••
Vice President Joe Biden: American Promise Tour – Feb. 6
The Anthem hosts Joe Biden for an evening of stories, conversations and enlightenment. Biden will discuss important political moments in his career and life-changing decisions and challenges he faced along the way, including the tragic loss of his son, Beau. A special perk: our ticket purchase will include a copy of Biden's new memoir.
8 p.m. | Tickets
The Anthem, 901 Wharf Street SW, Washington, DC 20024
•••
Cupid's Undie Run – Feb. 10
Revel in running like never before, and do so to help a great cause. Cupid's Undie Run is a national sensation that has helped raise $14.5 million for the Children's Tumor Foundation since 2010. If you're 21 or older, strut your stuff in skimpy attire as part of a team or solo, and enjoy pre- and post-run fun, including an awards ceremony and an earned open bar. And if you're in a charitable mood, tack on a donation after you register to assist in stopping a deadly disease that affects 1 in 3,000 births.
• • •
African American Pioneers in Aviation and Space: The Struggle for Equal Access to the Skies – Feb. 10
The National Air and Space Museum's Steven F. Udvar Hazy Center hosts this free event in honor of Black History Month. Guest speakers will share their tales of overcoming obstacles to make great contributions in both flight and space exploration. Aside from hearing inspirational stories, attendees can also take a special highlights tour of the museum, view special collections related to African American heroes, draw their own pilot escape and evasion map and much more.
10 a.m. – 3 p.m. | Free admission
Steven F. Udvar-Hazy Center, 14390 Air and Space Museum Parkway, Chantilly, VA 20151
• • •
Chinese New Year Festival – Feb. 10
The Smithsonian American Art Museum honors the Lunar New Year with this free celebration held right in the center of Chinatown (make sure to check out the Friendship Archway along the way). The list of activities is long: traditional paper cutting, an art scavenger hunt, red paper lantern-making and panda crafts. Guest artists from Chengdu, China will perform traditional music, Sichuan opera and acrobatics.
11:30 a.m. – 3 p.m. | Free admission
Smithsonian American Art Museum, 8th and F Streets NW, Washington, DC 20004
• • •
Chinese New Year Celebration – Feb. 11
The recently reopened Freer|Sackler, known for the finest in Asian art, rings in the Year of the Dog with the fourth annual Chinese New Year celebration. The event will highlight the arts and culture of the Sichuan Province, home to giant pandas. There will also be live performances of opera, acrobatics and puppetry, chances to sample spicy dishes and write a letter to Bao Bao of the National Zoo, interactive cooking and art demos and the opportunity to view Chinese art exhibitions.
11 a.m. – 5 p.m. | Free admission
The Freer Gallery of Art and the Arthur M. Sackler Gallery, 1050 Independence Avenue SW, Washington, DC 20560
• • •
A Vintage Evening: Eighteenth Century Chocolate Tasting – Feb. 13
Anderson House gets in the Valentine's Day spirit with this chocolate tasting, part of its Vintage Evening series. Enjoy chocolate and learn of its early American origins. You can also watch Mount Vernon historical interpreter Samuel Murphy turn cacao beans into chocolate, then afterwards, sample more chocolate and craft a historical Valentine's Day card.
6 - 8 p.m. | Tickets
Anderson House, 2118 Massachusetts Avenue NW, Washington, DC 20008
• • •
DC Independent Film Festival – Feb. 14-19
DC's longest-running independent film festival presents another diverse body of narrative features, documentaries, shorts, student films and animated works. Filmmakers, you can also nerd out at informative seminars and workshops. With dozens of entries, the festival will premiere films from all over the world. Follow the fest on Twitter, and stay tuned for a full schedule so you can fill out your film itinerary.
• • •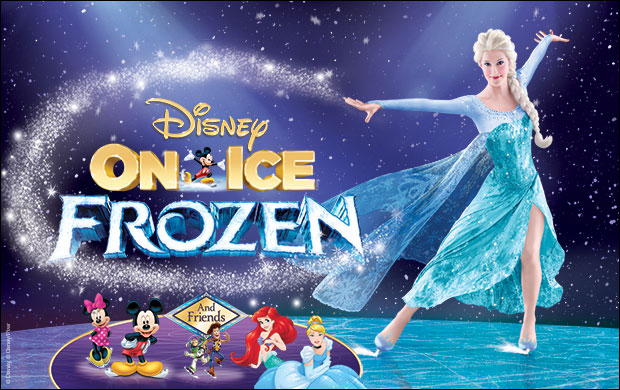 Disney on Ice Presents: 'Frozen' – Feb. 14-19
Capital One Arena hosts this lavish production that brings one of the decade's most popular animated films to glorious life. Disney's Frozen has quickly become a classic, and now, Disney on Ice is giving it the full treatment. The entire family can enjoy an evening filled with icy acrobatics, unforgettable songs and even special guest appearances from characters in Toy Story and The Lion King.
Tickets
Capital One Arena, 601 F Street NW, Washington, DC 20004
• • •
Shenzhen Symphony Orchestra – Feb. 15
World-renowned artist and conductor Tan Dun returns to the John F. Kennedy Center for the Performing Arts to lead one of China's most outstanding orchestras in celebration of the Lunar New Year, part of a full weekend of celebrations at one of DC's most renowned venues. The program will include classics by Stravinsky, as well as works by Guan Xia and Tan Dun himself.
8 p.m. | Tickets
Concert Hall at The John F. Kennedy Center for the Performing Arts, 2700 F Street NW, Washington, DC 20566
• • •
'50 Shades of Rosé' – Feb. 16-17
This two-day DC wine festival, hosted by Drink the District at the French Embassy, will allow you the opportunity to sample more than 100 wines. In addition, you will have access to the culinary stage where a chef will show you how to pair wine and food, as well as seminars on the same subject. There will also be live music and entertainment, a roaming sommelier for answering questions and specialty cheese and charcuterie packages.
6-9 p.m. on Friday, 1 – 4 p.m. and 6 – 9 p.m. on Saturday | Tickets
La Maison Française at the French Embassy, 4101 Reservoir Road NW, Washington, DC 20007
• • •
Kennedy Center Family Day: Lunar New Year Celebration – Feb. 17
The Kennedy Center welcomes you and your entire family to this free Lunar New Year party. Kids will love watching footage of and writing letters to Bao Bao. There will also be a dress-up photo booth, where you can turn into a panda or don a Chinese costume, as well as live performances of folk dancing, shadow puppetry and acrobatics. You will also be able to learn paper umbrella coloring, paper cutting, block printing and Sichuan embroidery and watch masters of calligraphy, sugar painting and bamboo weaving at work.
9 a.m. – 3 p.m. | Free admission
John F. Kennedy Center for the Performing Arts, 2700 F Street NW, Washington, DC 20566
• • •
Frederick Douglass 200th Birthday Celebration – Feb. 17-18
Frederick Douglass is a seminal character in U.S. history, a brilliant abolitionist who happened to call DC home for many years. The Frederick Douglass National Historic Site, also known as Cedar Hill, will host tours and other special activities in honor of Douglass' 200th birthday this month, which falls during Black History Month. All events are free, but make sure to register for the meetup of your choice.
9 a.m. – 5 p.m. | Free admission
Frederick Douglass National Historic Site, 1411 W Street SE, Washington, DC 20020
• • •
Washington's Birthday Celebration – Feb. 17-19
Honor the birth date of America's first president with a weekend of festivities at the beautiful Mount Vernon. On Saturday and Sunday, access to these events are included with admission, but on Monday, all events are free! #PoseLikeThePrez in selfies, take in character performances, hear classic stories, have birthday cake with "General Washington" and much, much more.
9 a.m. – 4 p.m. | Tickets
George Washington's Mount Vernon, 3200 Mount Vernon Highway, Mount Vernon, VA 22121
• • •
Mizuno Capitol Hill Volleyball Classic – Feb. 17-19
More than 900 teams will participate in this national tournament that brings together the best junior volleyball teams in the country. Across three days, the Walter E. Washington Convention Center will showcase qualifier-style competition in one of the most exciting indoor sports. Three-day spectator passes cost just $35 – for more admission details and to get tickets, visit this page.
Walter E. Washington Convention Center, 801 Mount Vernon Place, Washington, DC 20001
• • •
'America's Musical Journey' – Opens Feb. 17
The National Museum of American History's Warner Bros. Theater screens the latest 3D documentary from MacGillivray Freeman Films starting Feb. 17. America's Musical Journey joins Grammy nominated singer/songwriter Aloe Blacc as he traces our country's musical roots through New Orleans, Miami, Detroit, Nashville and more. Expect stunning scenes of flash mob dancing in Chicago and skydiving Elvis impersonators in Memphis.
• • •
DC Chinese New Year's Parade – Feb. 18
This annual parade in Gallery Place is one of DC's signature Chinese New Year celebrations. With dozens of entries, this year's parade promises to be the largest and most diverse yet. Expect Chinese folk dancers, beauty queens, firecrackers, kung fu demonstrations, floats (including lions and dragons) and plenty of pageantry as the procession winds through Chinatown.
2 p.m. | Free admission
Meet at Gallery Place Metro Station
• • •
Atlas Intersections Festival – Feb. 22 – March 11
Atlas Performing Arts Center on H Street NE hosts the Intersections Festival annually, masterfully combining theatre, dance, poetry, music, film, writing, sculpture, photography and arts of all kinds into weeks' worth of intellectual excitement. New this year: a workshop series and an expanded Youth Summit. Witness the finest creativity that DC can offer, and do so at one of the city's most prestigious venues located in one of its most vibrant neighborhoods.
Tickets
The Atlas Performing Arts Center, 1333 H Street NE, Washington, DC 20002
• • •
Washington Wizards vs. Charlotte Hornets – Feb. 23
The hometown Wizards will take on the Charlotte Hornets in the heart of Chinatown at Capital One Arena, rocking special jerseys in honor of Chinese New Year. The celebration will feature talent all over the court, as the Wizards look to Bradley Beal and Otto Porter to lead them to victory as they square off against Dwight Howard, Kemba Walker and the Hornets.
7 p.m. | Tickets
Capital One Arena, 601 F Street NW, Washington, DC 20004
• • •
DC Rollergirls – Feb. 24
DC Rollergirls launch their 11th season at DC Armory on Feb. 24. The DC All-Stars will face off against the Charlottesville Derby Dames in intense roller-rink action, and in the second match of the doubleheader, the DC Rollergirls' National Maulers squad will play Charlottesville's B-level team. Expect fast-paced, physical action as these ladies determine the queens of the derby.
4:30 p.m. | Tickets
DC Armory, 2001 East Capitol Street SE, Washington, DC 20003
'Parallel Universe' – Through March 4
Ouchhh, a Turkish art studio, built this jaw-dropping exhibit currently on display at ARTECHOUSE. Parallel Universe is composed of four installations, each featuring 3D motion mapped projections influenced by mathematics, science and astrology. The immersive, audiovisual experience explores nature, space and the effect of new digital media. Prepare to be wowed.
Tickets
ARTECHOUSE, 1238 Maryland Avenue SW, Washington, DC 20024
• • •
'In Her Words: Women's Duty and Service in World War I' – Feb. 2 – May 8
The National Postal Museum explores the role of women during World War I in this new exhibit. The letters and artifacts of four women inform In Her Words, illuminating how important the war was for women's rights and labor in the U.S., as thousands served in and alongside the military during the struggle.
10 a.m. – 5:30 p.m. | Free admission
National Postal Museum, 2 Massachusetts Avenue NE, Washington, DC 20002
• • •
'Ten Americans' – Feb. 3 – May 6
Swiss artist Paul Klee had an immense influence on Abstract Expressionist and Color Field painting in America in the mid-20th century, and this new exhibit at The Phillips Collection will fully explore this effect. Across more than 60 paintings, prints and drawings, visitors will see how Klee's art and philosophy was interpreted by seminal American artists such as Gene Davis (a DC native), Jackson Pollock and Adolph Gottlieb.
Hours & Admission
The Phillips Collection, 1600 21st Street NW, Washington, DC 20009
• • •
'Day to Night: In the Field with Stephen Wilkes' – Feb. 13 – April 22
Award-winning photographer Stephen Wilkes captured the migrations of four ancient bird species, which led to heart-stopping images. This National Geographic Museum exhibit explores these photographs and the stunning birds that they depict, including flamingos in Kenya and sandhill cranes in Nebraska. You'll be struck by the beauty of these shots from one of the world's greatest photographers.
Hours & Admission
National Geographic Museum, 1145 17th Street NW, Washington, DC 20036
• • •
'Brand New: Art and Commodity in the 1980s' – Feb. 14 – May 13
The Hirshhorn Museum presents the first exhibition to examine the appropriation of late-20th century commercial products. You will see groundbreaking work from essential artists who worked in New York City's East Village, including Cindy Sherman, Jeff Koons and Richard Prince. Brand New will show how commerce and art became thoroughly intertwined in the 1980s, and how artists used consumer culture, advertising and television to define their own brand, and redefine creative expression.
10 a.m. – 5:30 p.m. | Free admission
Hirshhorn Museum & Sculpture Garden, Independence Avenue & 7th Street SW, Washington, DC 20560
• • •
On Display: Official Portraits of President Barack Obama and Michelle Obama – Opens Feb. 14
This month, the National Portrait Gallery will place iconic images of the Obamas on permanent display. Kehinde Wiley's official portrait of the 44th president will be installed in the recently renovated America's Presidents exhibition, while Amy Sherald's painting of the first lady will go on view in the recent acquisitions corridor.
11:30 a.m. – 7 p.m. | Free admission
National Portrait Gallery, 8th and F Streets NW, Washington, DC 20001
• • •
'The Artistic Table' – Feb. 17 – June 10
Interior designers and Hillwood curators will set sumptuous tables in the property's dacha to display the wealth of china, furnishings and objects d'art in Marjorie Merriweather Post's incredible collection. The Artistic Table will display elegance of the highest order, inspiring a dialogue between past and contemporary design.
Hours & Admission
Hillwood Estate, Museum & Gardens, 4155 Linnean Avenue NW, Washington, DC 20008
• • •
'The Prince and the Shah: Royal Portraits from Qajar Iran' – Feb. 24 – Aug. 5
In 19th century Iran, there were no selfies. Portraits and studio photographs were the only way to convey the appearance of rulers, so royal figures of Qajar such as Fath-Ali Shah (a contemporary of Napoleon) and Nasir al-Din Shah (a contemporary of Queen Victoria) used this form to showcase their grandeur and power. More than 30 pieces from the Freer|Sackler collections make up this exhibit that highlights how Persian artists made nobility shine.
10 a.m. – 5:30 p.m. | Free admission
Freer|Sackler Galleries, 1050 Independence Avenue SW, Washington, DC 20560
• • •
'Heavenly Earth: Images of Saint Francis at La Verna' – Feb. 25 – July 8
St. Francis famously received the stigmata at La Verna, and this new exhibit at the National Gallery of Art fully explores the artistic interpretations of this mystical moment. There will also be numerous other examples of Franciscan imagery from the 1400s to the 1700s, all drawn from the Gallery's extensive holdings, that reveal significant artistic developments and important historical context.
Hours | Free admission
National Gallery of Art, 6th & Constitution Avenue NW, Washington, DC 20565
Riverdance – Feb. 2-4
Riverdance has been an international dance sensation for 20 years, and now, the Irish production is embarking on a world tour to celebrate the occasion. One of its stops will be the Warner Theatre in DC, where the audience will be treated to new costumes, lighting and projections, as well as a new composition featuring the female members of the troupe dancing an "acapella" number.
Tickets
Warner Theatre, 513 13th Street NW, Washington, DC 20004
• • •
'The Great Society' – Feb. 2 – March 11
The sequel to Robert Schenkkan's Tony Award-winning All the Way, this Arena Stage production concludes the thrilling story of Lyndon B. Johnson's time in the White House. In The Great Society, America is at war with itself, as civil rights and Vietnam War protests divide the country. All the while, LBJ strives to maintain a relationship with Martin Luther King, Jr. and faces mounting political pressure and social issues. Jack Willis will reprise his role as LBJ.
Tickets
Arena Stage, 1101 6th Street SW, Washington, DC 20024
• • •
'Digging Up Dessa' – Feb. 3-18
The tale of Dessa is part of the Women's Voices Theater Festival, a story filled with history, treasure and mysteries to be solved, enjoyable for the whole family. During a museum trip, Dessa runs into Mary Anning, who just happens to be a 19th-century paleontologist whose vast contributions have been buried due to her gender and lack of formal education. Dessa aims to unearth Mary's legacy, and along the way, she discovers the key to her own future.
Tickets
The John F. Kennedy Center for the Performing Arts, 2700 F Street NW Washington, DC 20566
• • •
'Familiar' – Feb. 5 – March 4
Cultural and religious conventions bring about a familial clash in this Women's Voices Theater Festival production from the Woolly Mammoth Theatre Company. An immigrant Zimbabwean family prepares for their daughter's wedding, but when she states that she wants to observe a bride-price ceremony, a divide over tradition and assimilation emerges. The Tony-nominated Danai Gurira penned this exciting new play.
Tickets
Woolly Mammoth Theatre Company, 641 D Street NW, Washington, DC 20004
• • •
Alvin Ailey American Dance Theater – Feb. 6-11
The preeminent modern dance company returns to the Kennedy Center with a program that addresses race relations and the enduring influence of Ella Fitzgerald, Dizzy Gillespie and other important musicians. The Alvin Ailey American Dance Theater production also includes new works by artistic director Robert Battle. Get ready to be united by the power of dance this February.
Tickets
The John F. Kennedy Center for the Performing Arts, 2700 F Street NW Washington, DC 20566
• • •
'Something Rotten!' – Feb. 6-18
Two brothers set out to write the first musical in this play that has garnered 10 Tony nominations, including Best Play. Set in the 1590s, Something Rotten! follows Nick and Nigel Bottom, who are desperate to write a smash hit, but unfortunately, some dude named Shakespeare keeps getting all the attention. After a soothsayer informs the brothers that singing, dancing and acting all at once is the next craze, the duo sets out to change the world of theater forever. The National Theatre hosts this hysterical joy ride.
Tickets
The National Theatre, 1321 Pennsylvania Avenue NW, Washington, DC 20004
• • •
'Light Years' – Feb. 6 – March 4
Robbie Schaefer of the folk band Eddie from Ohio headlines this new production at Signature Theatre in Arlington, Va. Robbie will tell tales about growing up in India, pursuing a musical career, his relationship with his father and his father's own dark past. Expect riveting folk-rock songs throughout, as Robbie tells an unforgettable story of immigration, music and the power of a father-son relationship.
Tickets
Signature Theatre Company, 4200 Campbell Avenue, Arlington, VA 22206
• • •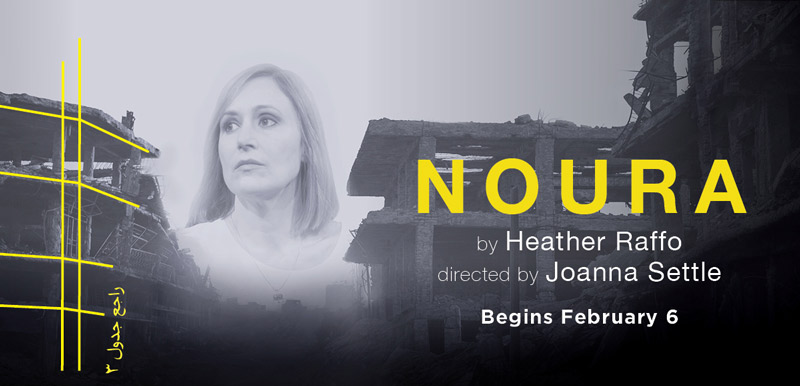 'Noura' – Feb. 6 – March 11
This Women's Voice Theater Festival production will be can't-miss fare from the Shakespeare Theatre Company. As an Iraqi couple prepares to celebrate their first Christmas as American citizens, Noura looks forward to welcoming a guest—a young Iraqi refugee. But Maryam's arrival upends the family, forcing them to confront who they have become.
Tickets
Lansburgh Theatre, 450 7th Street NW, Washington, DC 20004
• • •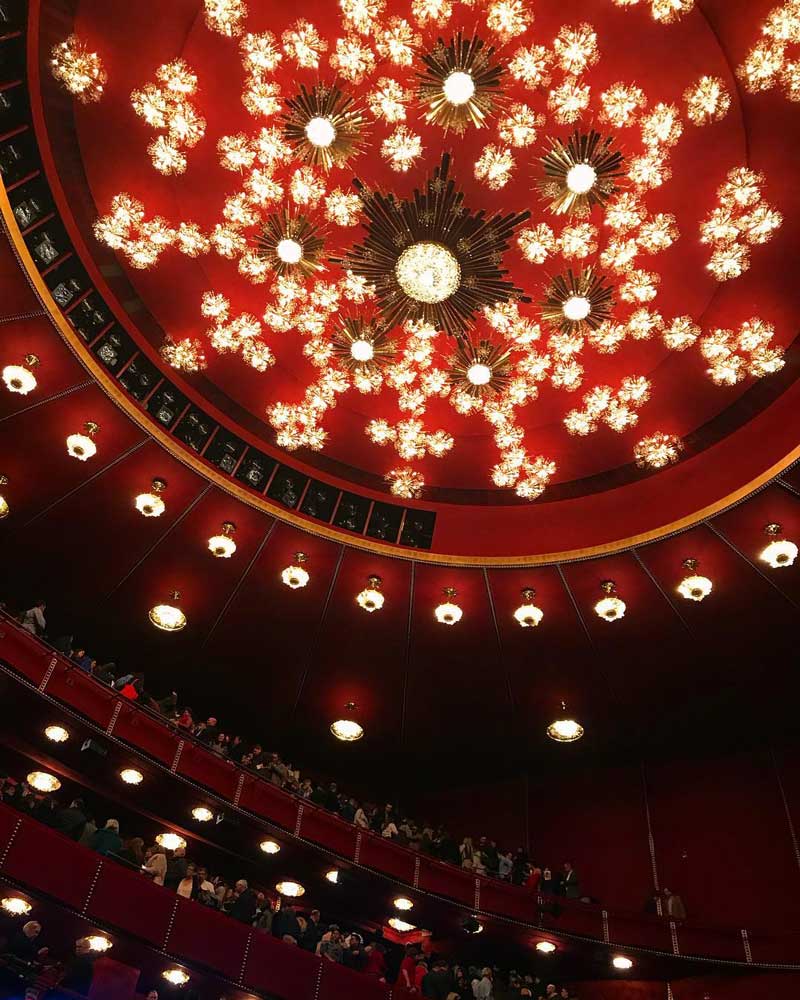 'Chess' – Feb. 14-18
Rock opera fans, get ready. The Kennedy Center welcomes this Broadway production that features music from Benny Anderrson and Björn Ulvaeus of the famous pop group ABBA, as well as lyrics by Tim Rice, one of Britain's most celebrated lyricists. Chess concerns a love triangle between an American chess star, a Russian champion and an assistant caught between both men. Journey from Bangkok to Budapest in this complex tale that is propelled by powerful rock songs throughout.
Tickets
The John F. Kennedy Center for the Performing Arts, 2700 F Street NW Washington, DC 20566
• • •
'DIAVOLO' – Feb. 23-24
The innovative dance ensemble DIAVOLO brings its talents to the Kennedy Center for two nights only this February. Two compositions are on tap for this dynamic performance. Passengers finds subjects that are caught in between shifting states of mind, constantly searching for their identity – expect intense light effects. The Veterans Project: A Long Journey Home is an uplifting program that will feature military veterans onstage, highlighting their stories and how they can achieve great successes in post-service life.
2 p.m. & 8 p.m. | Tickets
The John F. Kennedy Center for the Performing Arts, 2700 F Street NW Washington, DC 20566
• • •
Savion Glover's All FuNKD' Up The ConCert – Feb. 23-24
One of the world's greatest tap dancers is bringing his artistic brilliance to The National Theatre for two nights this February. Savion Glover's incredible percussive skill comes from his feet, and during this concert, he will be joined by a six-piece band and an entire company of dancers to perform original compositions. You'll have two chances to get funk'd up by Glover and his crew.
8 p.m. | Tickets
The National Theatre, 1321 Pennsylvania Avenue NW, Washington, DC 20004
• • •
'Hold These Truths' – Feb. 23 – April 8
This Arena Stage production boldly addresses America's Japanese internment camps during World War II, constructed in response to the surprise attack at Pearl Harbor by the Japanese. Hold These Truths details the true story of Gordon Hirabayashi, an American son of Japanese immigrants who fought the courts to honor the values on which the U.S. was built. Don't miss this thought-provoking, and surprisingly humorous, play that is relevant for our times.
Tickets
Arena Stage, 1101 6th Street SW, Washington, DC 20024
National Symphony Orchestra: Rachmaninoff's Second Piano Concerto / Tchaikovsky's 'The Tempest' – Feb. 1-3
The National Symphony Orchestra presents this all-Russian program at the Kennedy Center. Pianist Kirill Gerstein will take on Rachmaninoff's Piano Concert No. 2. Conductor Hannu Lintu will pay tribute to the legendary Tchaikovsky with a rendition of The Tempest, which will be paired with a performance of Stravinsky's The Fairy's Kiss, which was written in Tchaikovsky's memory.
7 p.m. & 8 p.m. | Tickets
The John F. Kennedy Center for the Performing Arts, 2700 F Street NW Washington, DC 20566
• • •
SZA – Feb. 5
The Fillmore Silver Spring has already run out of tickets for this show, but you will want to have a look at the secondary market to catch a performance from SZA. Her 2017 debut album, Ctrl, was on numerous best-of lists, marking the arrival of a striking new voice and sound in R&B. Equally influenced by John Coltrane and Wu-Tang Clan, SZA is set for crossover stardom, so make every effort to be at this concert on Feb. 5.
8 p.m.
The Fillmore Silver Spring, 8656 Colesville Road, Silver Spring, MD 20910
• • •
Girlpool – Feb. 7
Cleo Tucker and Harmony Tividad form Girlpool, one of indie rock's torch bearers as the 2020s approach. Their 2017 album, Powerplant, added drummer Miles Wintner to the mix, creating a fuller sound and an unforgettable record that received widespread acclaim. Cleo and Harmony make beautiful music together, with songs that cut straight to the point, whether the point is love or struggle. The Black Cat will host this emerging band on its Mainstage.
7:30 p.m. | Tickets
The Black Cat, 1811 14th Street NW, Washington, DC 20009
• • •
Steve Aoki – Feb. 10
Steve Aoki is one of electronic dance music's most famous figures, one who has transcended the genre and achieved worldwide success. Echostage, one of DC's premier venues and the ideal setting for one of Aoki's shows, will host the DJ/producer/musician this month. Aoki has legions of fans around the world, so expect a packed house and dancing that will shake the floor.
9 p.m. | Tickets
Echostage, 2135 Queens Chapel Road NE, Washington, DC 20018
• • •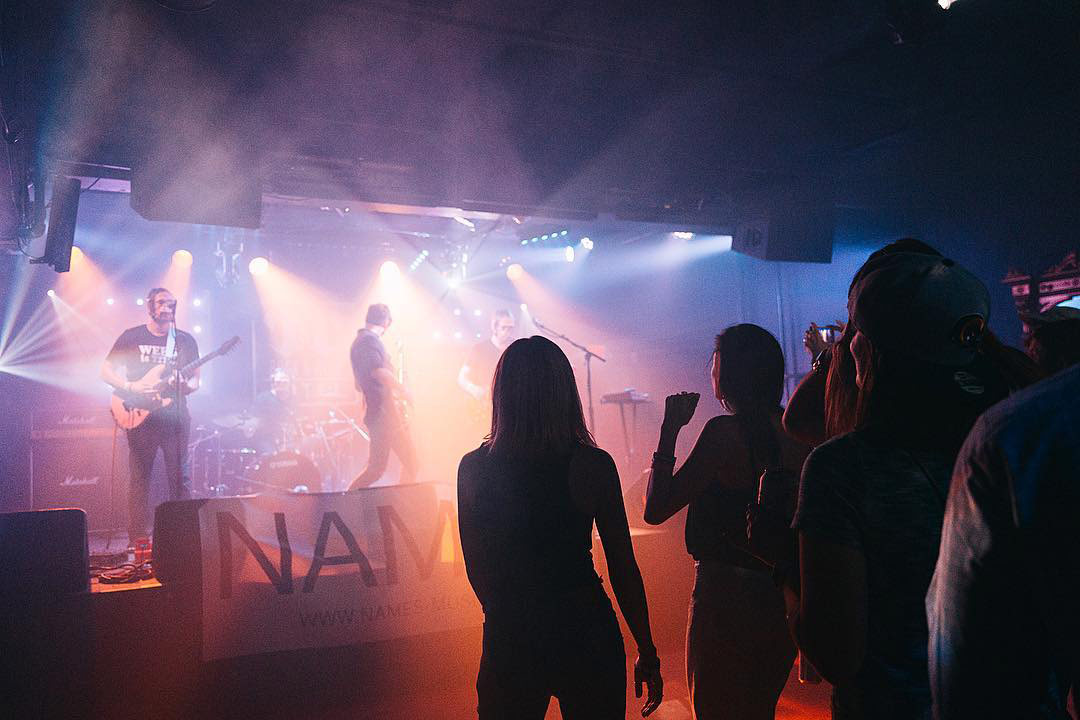 John Maus – Feb. 10
John Maus is one of the most intriguing figures making music today. The synth-pop specialist with the unmistakable baritone can make you laugh and cry in the span of a few songs. His live shows are also notoriously intense, as Maus knows the value of theatrics. Wielding a punk aesthetic supplemented by hilarious absurdity and striking introspection, John Maus is an experience unto himself. Don't miss this concert at Rock & Roll Hotel on H Street NE.
8 p.m. | Tickets
Rock & Roll Hotel, 1353 H Street NE, Washington, DC 20002
• • •
George Clinton & Parliament Funkadelic – Feb. 15
Gotta have the funk on a Thursday night? George Clinton is here to help. He's bringing his innovative, legendary group, Parliament Funkadelic, to one of DC's elite live music venues, the Howard Theatre. Clinton already resides in the Rock and Roll Hall of Fame, and six decades into a fun-filled and colorful career, you can still find out why in person. His music has influenced countless artists, from Prince to Dr. Dre to Red Hot Chili Peppers.
8 p.m. | Tickets
The Howard Theatre, 620 T Street NW, Washington, DC 20001
• • •
NSO Family Concert: 'Let's Remix the Classix!' – Feb. 18
Electric cellist Wytold and Grammy-nominated beatboxer/multi-instrumentalist Christylez Bacon join for this innovative performance. The duo will re-interpret and remix classical masterpieces, from Beethoven's famous Seventh Symphony to Leonard Bernstein's "Mambo" for West Side Story. Expect a heavy hip-hop influence as these brilliant artists turn legendary compositions into their own. The program is intended for ages 5 and up.
2 p.m. & 4 p.m. | Tickets
The John F. Kennedy Center for the Performing Arts, 2700 F Street NW Washington, DC 20566
• • •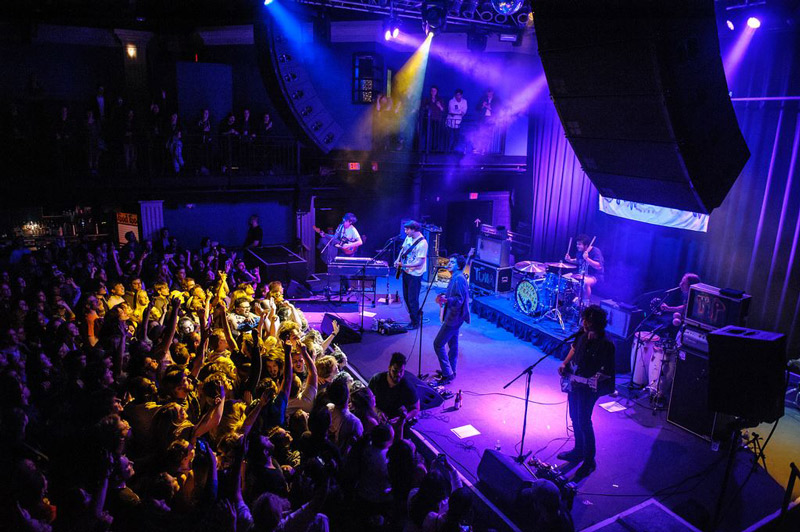 Railroad Earth – Feb. 23-24
Railroad Earth rose from Stillwater, NJ to become monsters of the festival circuit. Their unique brand of music combines rock and roll, jazz, Americana, blue grass and Celtic music to create quite the jam band stew. Their following is robust, so 9:30 Club has offered up its digs for shows on Friday and Saturday night.
7 p.m. | Tickets
9:30 Club, 815 V Street NW, Washington, DC 20001
• • •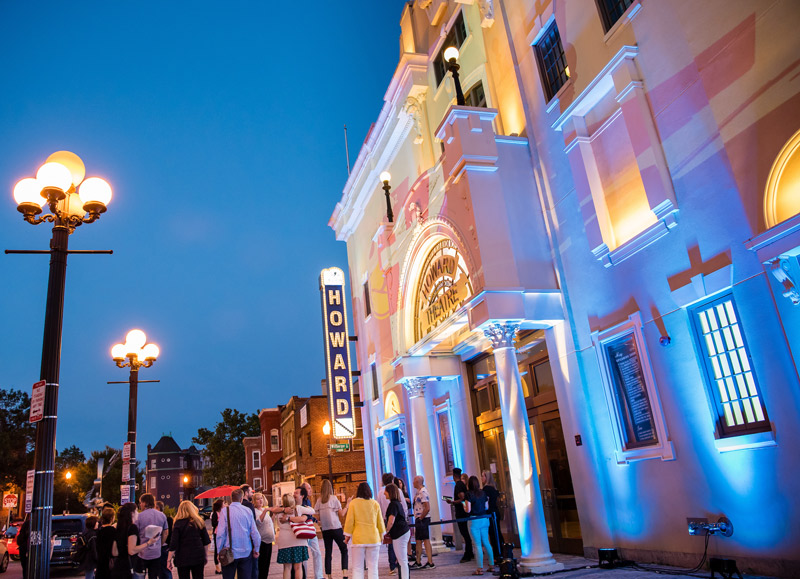 Method Man & Redman – Feb. 24
This boisterous hip-hop duo is responsible for a classic album and a cult classic film, equipped with hilarious rapport that has made them beloved by an entire generation of fans. Method Man got his start with the Wu-Tang Clan, but quickly became a solo superstar. Redman has been bringing his own ruckus since the early '90s, a Def Jam legend whose humorous rhymes pair perfectly with Method Man's technical brilliance. They're bringing the party to The Howard Theatre on Feb. 24. Don't miss it.
8 p.m. | Tickets
The Howard Theatre, 620 T Street NW, Washington, DC 20001
• • •
NRBQ – Feb. 24
Through more than four decades and numerous lineup changes, NRBQ has remained one of rock's preeminent bar bands, cranking out their playful yet remarkably precise take on rock, R&B, pop, rockabilly and jazz. Fend off the temptation to couch-sit and head to The Hamilton Live for an energetic Saturday night set.
8 p.m. | Tickets
The Hamilton Live, 600 14th Street NW, Washington, DC 20005
• • •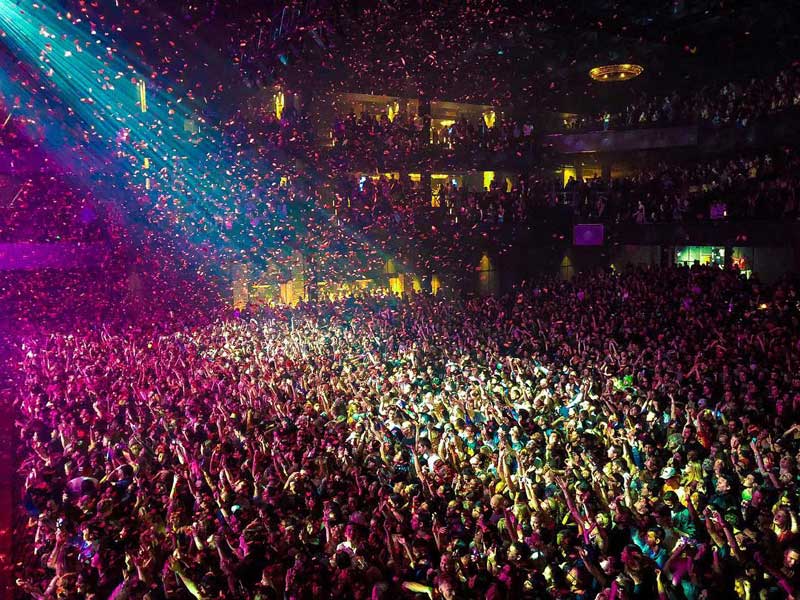 Tyler, The Creator & Vince Staples – Feb. 25
Tyler, The Creator became a household name in 2011 and has consistently kept his fans guessing ever since. Not a stranger to controversy, Tyler is known for his no-holds-barred style of rapping, as well as his affiliation with the Odd Future collective. In 2017, he showed a more soulful side on Flower Boy, which many critics considered his best album yet. At this show at The Anthem at The Wharf, he'll be joined by Vince Staples, another hip-hop star who released a critically acclaimed, stylistically surprising album in 2017 in the form of Big Fish Theory. Get your tickets to this awesome twin bill as soon as you can.
8 p.m. | Tickets
The Anthem, 901 Wharf Street SW, Washington, DC 20024
• • •
#MyDCcool Photo of the Month
Make sure to share your DC photos with us using #MyDCcool, and we may feature yours next month!
For more events, festivals and things to do in Washington, DC, check out our events calendar.