20+ Things to Do This September in Washington, DC
Plan a mix of virtual and safe, in-person activities for the first month of fall in Washington, DC
As you continue to practice social distancing and DC gradually reopens, we've gathered up some things to do this September, including safe in-person activities and virtual events. You can also check out tons of on-demand virtual museum tours, neighborhood tours, TV and movies streaming ideas with a DC bent, DC-inspired music playlists and Washington, DC Zoom meeting backgrounds. Be sure to read our things to do during the week and weekend and check up on what's open around the city as well.
​• • •

Park Up DC – Through Oct. 31
Now would be an ideal time to enjoy a drive-in movie, right? Events DC and Broccoli City have teamed up to bring you this pop-up event at RFK Campus Lot 5 through Oct. 31. Screenings take place on Thursdays, Fridays, Saturdays and Sundays. Enjoy a 45-foot HD LED digital screen and pre-paid delivery food from local food trucks. The event follows all social distancing guidelines, including the necessity of facial coverings – make sure to visit the event's FAQ page for full clarity on the policies. Peruse the movie lineup and purchase your tickets online – each evening features multiple showings. Note that double features are encouraged and you will not be required to leave your designated 15 ft. x 20 ft. parking space in between screenings.
More Info | Tickets
Screenings begin at 7 p.m.
RFK Campus Lot 5
​• • •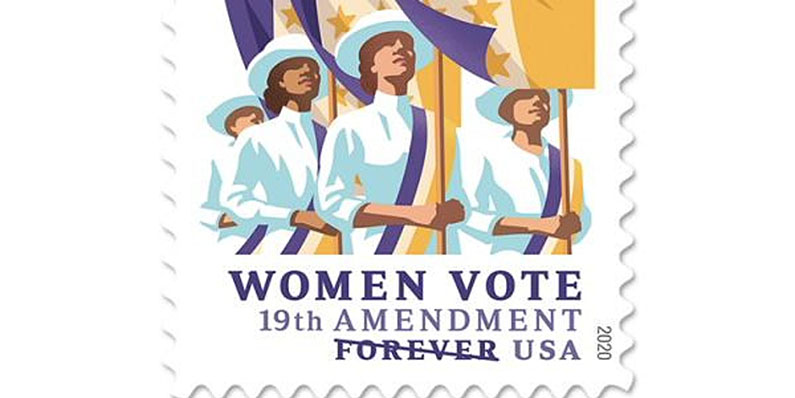 Commemorate the Women's Suffrage Centennial
This year marks the centennial of the ratification of the 19th Amendment, a monumental piece of legislation that extended the right to vote to women for the first time. Although another 45 years would pass before the Voting Rights Act of 1965, which protected voters against racial discrimination, the 19th Amendment represents a successful movement that led to historic change. There are a number of ways to commemorate the centennial milestone: Follow the #19SuffrageStories experience on social, a joint campaign by the Smithsonian, Library of Congress and National Archives with snappy GIFs and history posts; listen to the U.S. Capitol Votes for Women Tour podcast (until you can take the tour again); walk by the former headquarters of the National Women's Party at the Belmont-Paul Women's Equality National Monument on Capitol Hill; explore Shall Not Be Denied: Women Fight for the Vote virtually, a Library of Congress exhibition; and last and most importantly: vote.
​• • •​

AP x Delikatessen
All-Purpose Shaw has diversified its portfolio by opening up a Jewish deli. The pop-up is open from 10 a.m. - 3 p.m., every Friday, Saturday and Sunday. Chef Mike Friedman has crafted a delicious menu that features bagel platters with house-cured lox, bagel sandwiches, deli classics (think a Reuben and tuna melt), latkes, black and white cookies, Brooklyn Egg Creams and much more. Meals are available for pre-order and can be picked up as early as 8 a.m.
Pop-up: 10 a.m. - 3 p.m., Friday-Sunday | Pick-up available beginning at 8 a.m. | Order
​• • •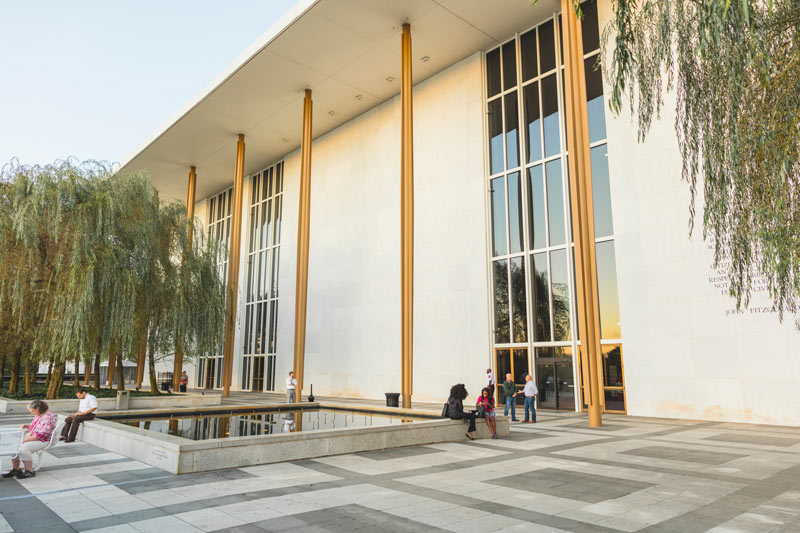 Arts Across America Video Series
The John F. Kennedy Center for the Performing Arts has launched a new (and free) video series, Arts Across America. The 20-week digital series showcases more than 200 artists in total from every U.S. state and territory. These artists fulfill leadership roles in their communities and use their platform to advocate for social justice. Check out the series' dedicated web page for upcoming performances. Tuesdays focus on Mid-America and the Midwest.
Weekdays from 4-5 p.m. | More Info​
​• • •

Take a Big Bus Tour
The famous hop-on, hop-off tours of the National Mall from Big Bus Tours are officially back. Safety measures include socially distanced seating, sanitizing stations, contact-less payment and open-top seating. Get advance tickets and download the Big Bus app for real-time bus data, then get ready for an essential DC experience.
​• • •

Enjoy a journey through the O Museum in The Mansion
One of the most fascinating locations in the District, the O Museum in The Mansion, is open for socially distanced, masked visits with online reservations required. Choose from an array of tours, including treasure hunts, food-and-beverage-themed and much, much more. We dare you to try and discover every secret door in the place. The venue's outdoor garden is open for reservations as well.
Tour appointments available from 11 a.m. – 3 p.m. daily | Reserve
​• • •

Visit Hirshhorn's Sculpture Garden
The wait is over! The Hirshhorn has reopened its incomparable Sculpture Garden, a gorgeous outdoor hub for breathtaking and thought-provoking art. Make sure to read up on the new health and safety measures in place before planning your trip and note that capacity is limited. Once you arrive, you'll want to gaze at two monumental new sculptures: We Come in Peace by Huma Bhabha and DOUBLE CANDLE by Sterling Ruby.
10 a.m. – 4:30 p.m. | Free admission
Hirshhorn Museum and Sculpture Garden, Independence Avenue and 7th Street NW, Washington, DC 20560
​• • •

Welcome Back to the Zoo
The Smithsonian's National Zoo has opened its doors with new safety guidelines in place. There are two options for passes to the zoo: a free timed entry pass or a paid parking pass. All passes to get into the zoo must be reserved online beforehand, and the last entry time to the zoo is 3 p.m. Some of the exhibits will be closed for the safety of the visitors, staff and animals. The zoo is currently opening up to a maximum of 5,000 visitors per day. On Aug. 21, the Smithsonian National Zoo's famous giant panda, Mei Xiang, gave birth to a new baby panda! You can watch the Zoo's Giant Panda Cam to see Mei Xiang care for her newborn cub throughout the day.
8 a.m. - 4 p.m. | Tickets
Smithsonian's National Zoo, 3001 Connecticut Ave., NW Washington, DC 20008
​• • •

Check out the Smithsonian's Steven F. Udvar-Hazy Center
While DC's National Air and Space Museum is closed, the Steven F. Udvar-Hazy Center in Chantilly, Va. is open during normal operating hours. Tickets must be reserved before going and masks are required for entry. Some artifacts will not be on view due to some planned construction. Food trucks are available to you and your family if you get hungry outside of the Center.
10 a.m. – 5:30 p.m. | Tickets
Smithsonian's Steven F. Udvar-Hazy Center, 14390 Air and Space Museum Parkway, Chantilly, VA 20151
​• • •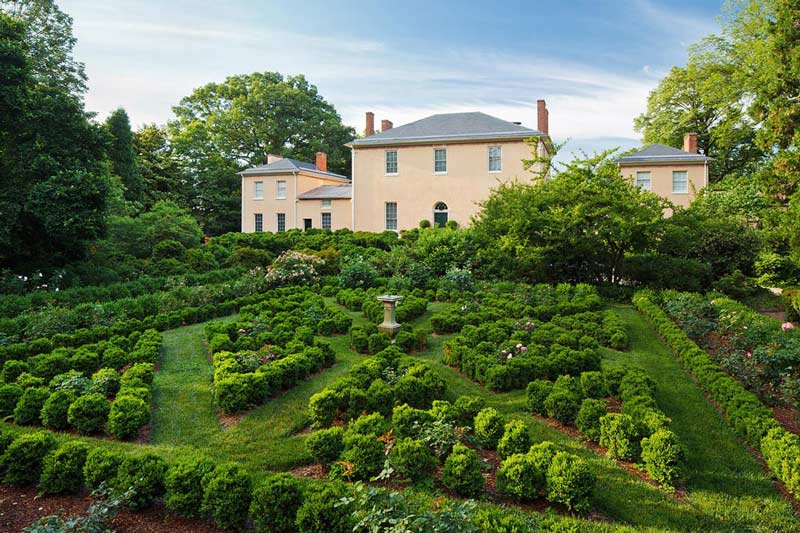 Visit Tudor Place's gardens
You can now re-visit Tudor Place's gardens and grounds for free with timed tickets that allow up to two hours of wandering. Make sure to read through Tudor Place's health and safety guidelines before booking your visit. The gorgeous grounds can serve as the perfect oasis from the stress of 2020. Note that donations are welcomed and that the grounds are open from 12-4 p.m., Thursday-Sunday.
12-4 p.m. | Timed Tickets
Tudor Place, 1644 31st Street NW, Washington, DC 20007
​• • •

Take a socially distanced stroll through one of DC's parks
Although many indoor options for recreation remain closed, DC's outdoor offerings are still very much in play. Check out the array of parks, gardens and outdoor spaces and plan for a socially distanced stroll or bike ride – or even bring along some delicious to-go food for a picnic. There's the 2,000-plus acres of Rock Creek Park, the Capitol Columns at the scenic U.S. National Arboretum and so much more.
​• • •

Plan a DC date night
As the nation continues to wrestle with COVID-19 and people are encouraged to stay home, we've put together some DC-themed date nights that can safely be enjoyed in-person or from the comfort of your own home. Turn a boring September night into one to remember.
​• • •

The Tea: Tamika Love Jones – Sept. 4
This free online series from the National Museum of Women in the Arts features women musicians performing original work via live-stream as well as a short interview over tea in which the artist reveals her creative process. September's edition will showcase Tamika Love Jones, a vocalist, actress and teacher based in DC with three albums of original music to her name.
12-1 p.m. | More Info | Live Stream Link
​• • •
Fort Dupont Summer Concert Series – Virtual Experience – Sept. 5, 12, 19
Recreate the experience of the Fort Dupont Summer Concert Series in your living room this September. Plan a watch party with loved ones (following safety guidelines, of course) and take in an array of live streamed performances across multiple genres. Shows start at 7:30 p.m. each Saturday night on the dedicated web page. The month's first concert will feature Maysa, Cecily and DJ Classix.
7:30 p.m. | More Info
​• • •

National Museum of Women in the Arts Free Community Days – Sept. 6 & 20
The National Museum of Women in the Arts is welcoming visitors again, and doing so for free on two Sundays this September! Timed tickets are required to maintain social distancing; masks must also be worn upon entering the building. Read more regarding the museum's safety protocols before reserving a ticket, which will be valid for free entry from 12-5 p.m. Also note that the museum will offer extended hours on Sept. 14 (5-7 p.m.).
12-5 p.m. | Timed Tickets
National Museum of Women in the Arts, 1250 New York Avenue NW, Washington, DC 20005
​• • •
Labor Day BBQ Tour & Take-out at The Mansion on O – Sept. 7
The Mansion on O has partnered with The District Pit BBQ for this special Labor Day event. Enjoy a socially distanced self-guided tour through the 100-room mansion featuring 70 secret doors. After this adventure, grab a takeout meal from District Pit and enjoy!
Advanced reservations are required.
​• • •

DC Library Virtual Trivia – Sept. 7 & 21
Sharpen your mind without losing Scrabble tiles by playing DC Public Library's #StayatHomeDCTrivia! Competitors, either individually or in teams, can partake in three challenging rounds of trivia, with one round solely dedicated to a DC Public Library goDigital item (for example, a magazine or movie). Games are held biweekly on Mondays at 6:30 p.m. via Twitter.
6:30 p.m.
​• • •
Step Afrika! Virtual Premiere: 'Stono' – Sept. 9
On Sept. 9, 1739, 20 enslaved Africans marched south from South Carolina, starting on the banks of the Stono River with a goal of reaching Spanish Florida, beating drums, waving flags and shouting "Liberty!" along the way. This insurrection predates the Boston Tea Party, marking it as the first notable act of defiance to British rule. To mark the anniversary of this uprising, Step Afrika! hosts a virtual performance that will showcase the incredible act of rebellion and the percussive elements that went along with it. After the performance, a live panel discussion will be led by C. Brian Williams, the founder and executive director of Step Afrika!.
8 p.m. | Register | Free admission
​• • •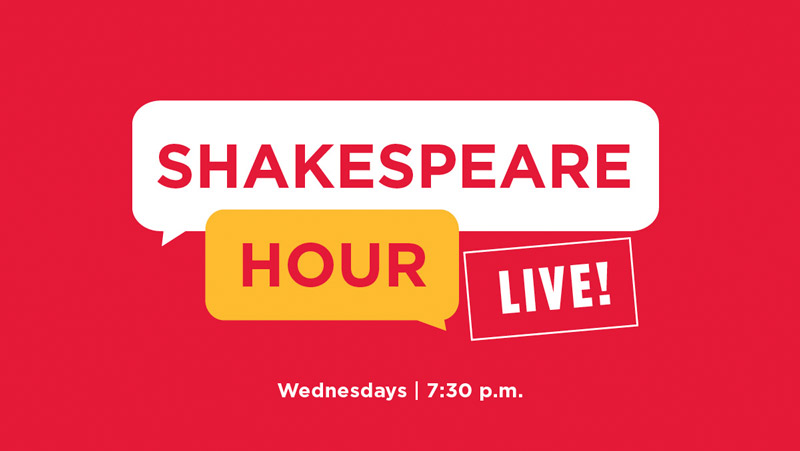 The Shakespeare Hour – Sept. 9, 16, 23 & 30
Shakespeare Theatre Company takes viewers on a journey into the life, times and works of William Shakespeare with The Shakespeare Hour every Wednesday at 7:30 p.m. Each week, experts from a range of backgrounds – including directors, scholars, lawyers – showcase and discuss a different element of The Bard's work and influence. September will offer ruminations on Shakespeare and the law, his heroines and one of his greatest plays with especially timely significance.
7:30 p.m.​ | Tickets
​• • •

'Suffrage Outside' – Opens Sept. 11
In honor of the 19th Amendment to the U.S. Constitution, which granted women the right to vote in the U.S., The President Woodrow Wilson House is hosting a free, outdoor exhibition. Timed entry will be utilized to ensure social distancing. Suffrage Outside will use towering images to tell the story of the final chapters in the women's suffrage struggle, a mode of visual storytelling to showcase how progress was made outside of the home and outside of the mainstream.
Timed entry from 10 a.m. – 3:30 p.m. | Reserve
The President Woodrow Wilson House, 2340 S Street NW, Washington, DC 20008​
​• • •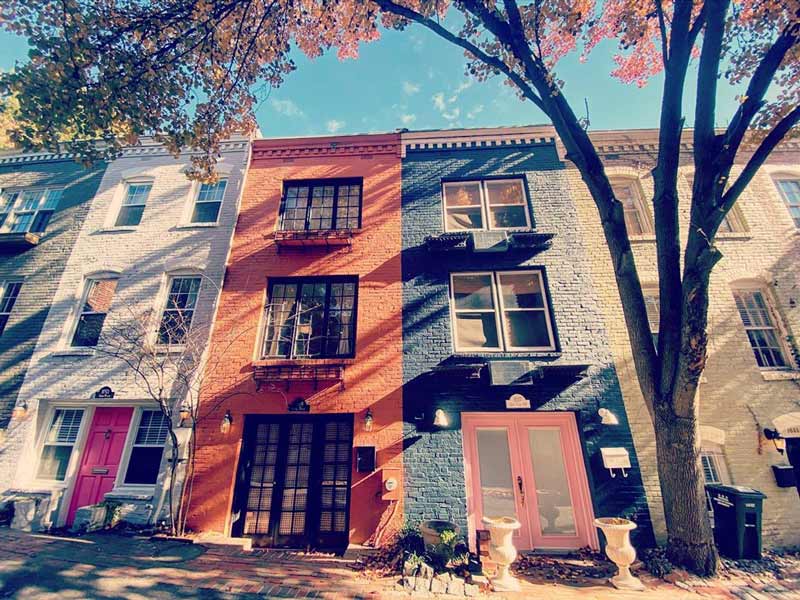 Virtual Walkingtown DC – Sept. 12-20
A DC fall tradition is going fully virtual this September. Cultural Tourism DC's annual trek through the city's neighborhoods will now be an online journey filled with stories, history, videos, photographs and even illustrations. Through the webinar features on Zoom, tour guides will provide maps to offer a sense of place and Cultural Tourism DC will ensure that tour groups are small enough so that attendees can ask questions at "stops" along the way. Prepare to engage with DC in an exciting new manner this fall.
​• • •

Adams Morgan Day Festival - Sept. 13-20
DC's longest running neighborhood festival - this year marks the 42nd edition - is putting a different spin on its celebration this year. The Adams Morgan Day Festival will feature live streaming music, a dance plaza, family-friendly activities, streaming discussions concerning music, history and social change, a mural hunt and much more. Neighborhood restaurants will also offer unique specials. Most programming takes place on Sunday, but the festival will continue until Sept. 20. Visit the website for an event schedule and follow the event on Twitter for updates.
​• • •

Yoga for Black Lives Matter – Sept. 13 & 27
Rachel Baylor of Evolving Lives Body & Mind is hosting bi-weekly, socially distanced, outdoor yoga sessions, with all proceeds donated to organizations that benefit black lives. The sunset sessions, held outside of the Smithsonian's National Museum of African American History and Culture, focus on traditional yoga postures and are accessible for all.
6-7:30 p.m. | Tickets
National Museum of African American History and Culture, 1400 Constitution Avenue NW, Washington, DC 20560
​• • •

Mayor Muriel Bowser Presents: Art All Night - 2020 Virtual Edition – Sept. 13-26
Usually confined to one evening, this virtual edition of Art All Night will stretch across the last two weeks of September. The virtual activation will feature online events for several hours on Friday and Saturday nights, as well as themed livestreams during the week. Expect a wide range of artists to participate in numerous forms of expression, including the culinary arts and fashion and design.
​• • •

Hirshhorn Virtual Ball – Sept. 17
An online global art party? We're there. The Hirshhorn Museum and Sculpture Garden will host this virtual ball that asks you to dream, design and dazzle. Don your snazziest, future-forward outfit and prepare for art activations, at-home cocktail recipes, surprise guests and every bit of fashion eye candy you could want on your computer screen. Designer Machine Dazzle will host the futuristic festivities, which benefit Hirshhorn's free public programs and exhibitions. The best dressed will earn a special prize!
7:30 p.m. | Tickets
​• • •
Spend time at the Dwight D. Eisenhower Memorial – Sept. 17
The newest addition to DC's incredible lineup of monuments and memorials, this Frank Gehry-designed site was erected in honor of the nation's 34th president and Supreme Commander of the Allied Forces in Europe during World War II. Located in a new four-acre park adjacent to the National Mall, the memorial takes you through the life of Eisenhower via three bronze sculptures and bas relief images and inscription panels that offer lines from some of his most famous addresses. The site also features a stainless steel woven tapestry that depicts Pointe du Hoc cliffs on the Normandy coastline in peacetime.
Dwight D. Eisenhower Memorial, 1629 K St NW #801, Washington, DC
​• • •
Wunder Garten's 6th Annual Oktoberfest Celebration – Weekends from Sept. 18 – Oct. 18
Five consecutive weekends will feature German food, music, décor, contests and lots and lots of beer at Wunder Garten. All of this can be safely enjoyed at the beer garden on Fridays, Saturdays and Sundays. Fridays will offer a pig roast by Federalist Pig, Saturday showcases Bavarian cuisine and steinholding and Sundays are for Dogtoberfest, when humans and canines are free to dress up. Suds from some of Bavaria's oldest breweries will be available, in addition to brews from regional purveyors like Devil's Backbone and Port City Brewing. Tables are offered on a first-come, first-served basis and cabana rentals are available for up to six people.
Fridays: 3-9 p.m. | Saturdays: 12 p.m. – Midnight | Sundays: 12-3 p.m. | More Info
Wunder Garten, 1101 First Street NE, Washington, DC 20002
​• • •
Black Cat 27th Anniversary Party – Sept. 18
In honor of its 27th anniversary, DC's legendary venue, Black Cat, is hosting a special, free livestream from its mainstage. Expect new music and new bands from DC and around the country. Donations will be accepted throughout the proceedings. Make sure to subscribe to Black Cat's YouTube channel to watch what should be an epic virtual celebration of independent music and artists.
9 p.m. | Free
​• • •

The 16th Annual DC JazzFest – Sept. 24-28
This year, the annual DC JazzFest is going entirely virtual. Time to prepare yourself (and your living room) for a jazz festival like none other. Tune in to five days of world-class programming, including performances by legends and rising stars, family-friendly music education classes and plenty of more exclusive jazz content. The lineup includes Danilo Perez, Matthew Whitaker, Marc Cary, The Chuck Brown Band and many more. Make sure to subscribe to the festival's YouTube channel and follow their page on Facebook.
More Info
​• • •
Byte Night: ZooFari – Sept. 25
One of the National Zoo's signature events is going fully virtual – and free – this year. The livestreamed event from Friends of the National Zoo will feature exotic animals, a panda cub update, culinary tips from acclaimed chef Tim Ma and a silent auction offering animal-created art, behind-the-scenes tours and much more. Registration is free but required; there are also VIP options available.
6-7 p.m. | Register | Donate
​• • •

2020 Library of Congress National Book Festival – Sept. 25-27
Book lovers, do not fear: the National Book Festival is still happening this year. Although the 20th edition of the event will be celebrated virtually, readers can still expect plenty of worthwhile programming to enjoy from the comfort of their homes for free. The theme this year is "American Ingenuity," with a featured author list that includes Colson Whitehead, Angela Dominguez, Gene Luen Yang, Tomi Adeyemi and Kali Fajardo-Anstine, among many others. Other topics of focus include "Fearless Women," "Hearing Black Voices" and "Democracy". Speakers are organized by genre, including fiction, science and history, and there is separate programming for teens and children. The festival will culminate with a two-hour show on PBS on Sept. 27 from 6-8 p.m. featuring interviews with dozens of big-name authors, including Ibram X. Kendi and Melinda Gates. Videos and live discussions will be streamed online – check out the festival's website for more details.

​• • •
#MyDCcool Photo of the Month
Make sure to share your DC photos with us using #MyDCcool, and we may feature yours next month!