You are here
11 Reasons to Attend the 2019 Washington Auto Show
11 Reasons to Attend the 2019 Washington Auto Show
The annual car showcase will rock downtown Washington, DC for 10 days this spring.
Cars are cool. America has been fascinated with these vehicles since the days of the Model T, and boy, how far we've come since then. This statement's accuracy will be evident when you visit the 2019 Washington Auto Show, held April 5-14 at the Walter E. Washington Convention Center. Even if you're not a car aficionado, there are still plenty of reasons to purchase tickets to this extravaganza, which is the city's largest annual indoor event. But first thing's first:
1
There will be more than 600 new cars from 35 manufacturers on display.
Nearly three-dozen manufacturers will be displaying over 600 new vehicles, including cars and trucks to fit every consumer need and preference. You can also check out many of the latest concept cars that you won't find at a dealership just yet.
2
You can enjoy ride-and-drives and fascinating indoor experiences.
Jaguar and Land Rover team up for a 100,000 square-foot indoor experience, featuring an off-road track that attendees can drive on, as well as a stunt course featuring Jaguar's all-new electric model driven by a professional stunt driver. The Auto Show also offers Camp Jeep and an all-new Electric Drive Experience. The latter will allow attendees to ride in the latest zero-emission vehicles from at least four different manufacturers, all within the confines of the Convention Center.

3
Local celebrities and famous stars will be in attendance.
Every weeknight of the show, a different local star athlete will be signing autographs for show attendees from 6:30-8:30 p.m., including Wayne Rooney of D.C. United, Ryan Kerrigan of the Washington Redskins and Sean Doolittle of the Washington Nationals. In addition, mascots for the Wizards, Capitals, Mystics and D.C. United will be present on their designated team days, and the Nationals' Racing President will visit on April 11.
4
You can take advantage of on-street test drives.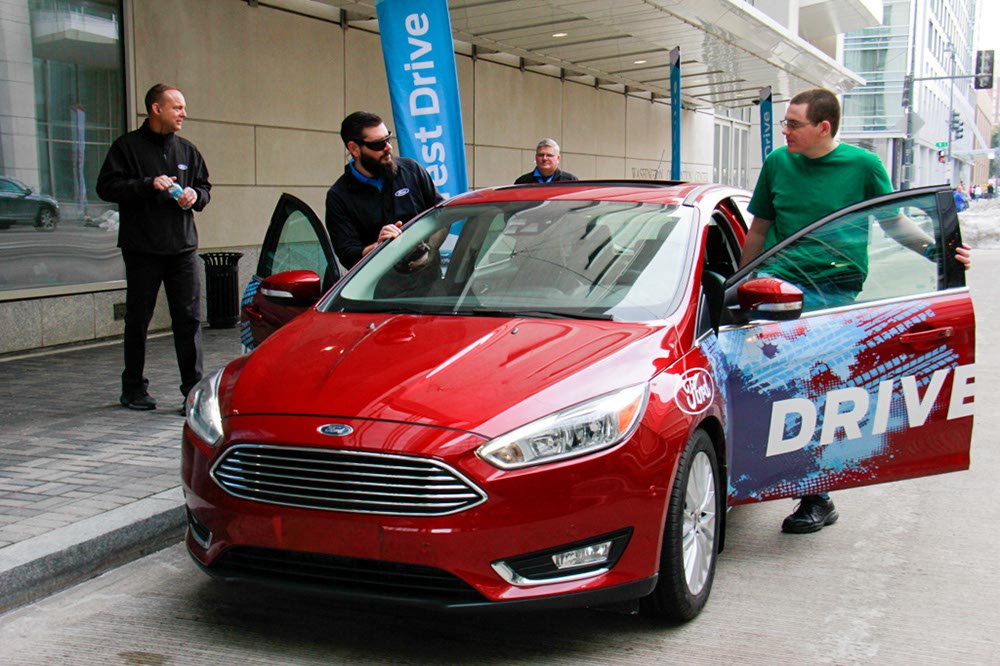 Multiple manufacturers will be offering on-street test drives of their latest car models, allowing attendees to experience how the cars handle the streets of the District. You can see what's available and sign up for a test drive before you go.
5
There's a family fun zone!
The WHUT/PBS Family Fun Zone will feature appearances by some of the network's most popular cartoon and action characters. The younger attendees can enjoy PBS programming and live dance parties, while there's expansive space for parents to relax and rest.
6
A Hyundai is waiting to be won…
The fan favorite Hands-On Contest will return this year in support of two of the region's most important pediatric care centers. Retitled "Hands On Hope," the contest will feature six participants, all of whom are employees of either Georgetown Lombardi Hospital or Children's National Health System. The winning contestant will be awarded a Hyundai Kona SEL for themselves and a $50,000 donation to their hospital system, courtesy of Washington Area Hyundai Dealers.
7
You can experience cutting-edge car art at the ART-of-Motion exhibition.
The ART-of-Motion exhibit, presented by Automotive Rhythms, will feature some of the region's most accomplished street artists painting custom cars live on the Auto Show floor. The 8,000-square-foot display will feature uniquely-designed cars, custom motorcycles, urban fashion and dynamic murals.
8
The finest in luxury in exotic cars will be on display.
Aston-Martins, Bentleys and many other high-end luxury cars will be on display in the one-of-a-kind Exotic & Luxury Cars display on the upper floor of the Convention Center. Visitors will be dazzled by this exclusive look at the prettiest cars on the road.
9
Tribute will be paid to the U.S. military.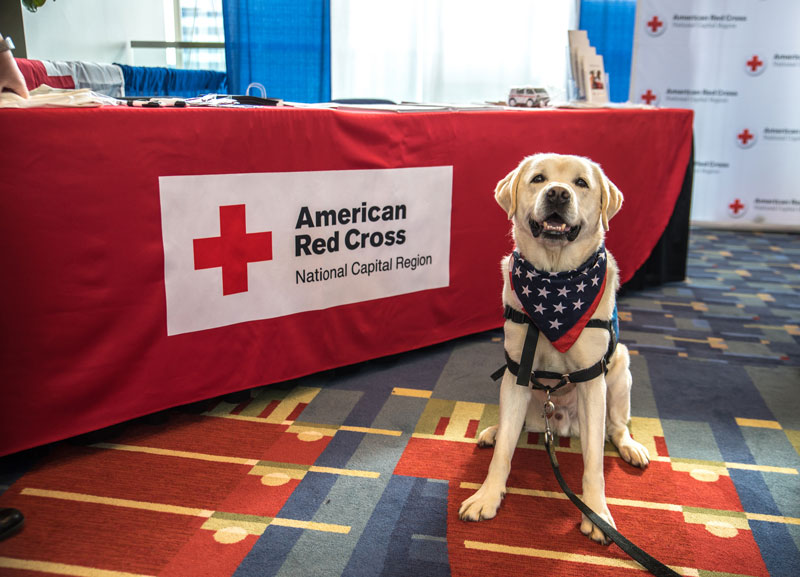 On Tuesday, April 9, active-duty and retired members of the armed forces will receive free admission to the show with proper identification as part of Military Day, presented by Jeep. As in past years, the American Red Cross will bring a Lego Display for attendees to enjoy, along with service dogs trained to assist returning personnel with managing Post-Traumatic Stress Disorder. The Red Cross will also educate show attendees on the important sacrifices our armed forces, and their families, make every day to keep us safe.
10
Students can enter at a discount for an entire day!
On Friday, April 5, students enter for just $5 with a valid student ID. This essentially means students can enter at the same price as a child. Automobile-related bliss PLUS saving money for groceries? Sounds awesome to us.
11
The show takes place in one of DC's most vibrant neighborhoods.
The Walter E. Washington Convention Center is conveniently located in the Shaw neighborhood, which features some of the city's newest and most buzzed-about restaurants. Check what else you can see and do in the neighborhood.