Washington, DC's biannual celebration of its dining scene runs from Aug. 9-15
The Restaurant Association Metropolitan Washington's (RAMW) Summer Restaurant Week is back and heating things up! Enjoy summer in the District while taking advantage of specially priced meals, including to-go options and cocktail and wine pairings. There are no restrictions or capacity limits at restaurants. Dig in to the details and plan your  culinary excursion in DC!

Please note: All guests are required to wear face coverings when not eating or drinking and to avoid going out if feeling any symptoms of illness. For more information regarding DC's current policies, visit our What's Open page.
Wine and dine with comfort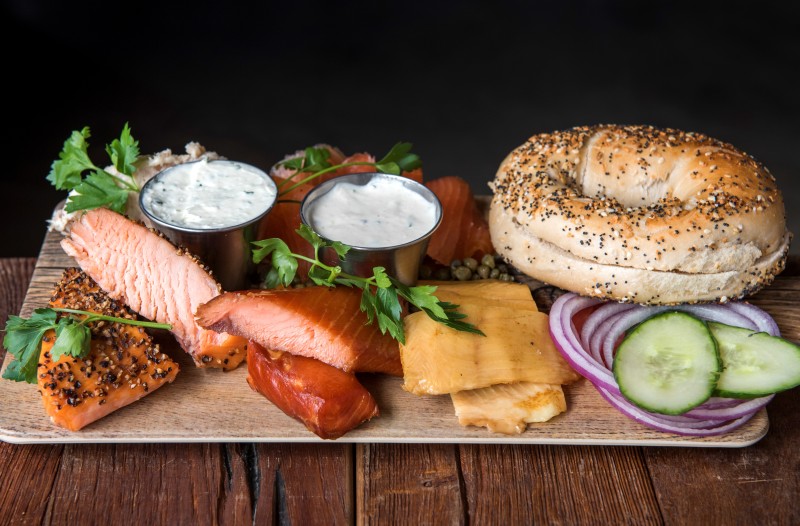 After shifting to a take-out approach over the last year, diners can now enjoy Restaurant Week specials on premises or choose from a variety of to-go options. Participating restaurants have made it easy to discern options, which include delivery, outdoor dining, take-out and cocktail or wine pairings.
Choose from lunch, brunch and multiple dinner options
Multi-course lunch and brunch menus will be available both in-person and to-go at just $22 per person. Restaurants will also offer dinner menus at $35 and $55 per person, providing multiple price point options for individuals and families. Optional cocktail or wine pairings are also available a la carte or on premises.
Family style to-go meals
Many participating restaurants are serving up specially priced family-style to-go dinner meals at the $35 and $55 price points. For the former, you can feed two people for just $60 or four for $120. The higher price point brings savings, too, as a meal for two is just $100 and an order for four is just $200. Never has it been easier to bring an incredible DC dining experience home with you.
The possibilities are endless
With dozens of restaurants in the region participating and a wealth of to-go and in-person options, this edition of Restaurant Week is showcasing the DMV restaurant community like never before. You can take your taste buds all over the world without leaving the area. Be sure to check out the full list of participating restaurants and make reservations in advance.
 
Sign up for the Restaurant Week Diner Rewards Program

You can receive exclusive updates on restaurant deals, events and promotions throughout the year when you sign up for this RAMW program. Members are automatically entered to win special Restaurant Week giveaways, including gift cards, cookbooks and more!
 
Looking for more dining hot spots? Check out the full Restaurant Week list and discover more hot restaurants in Washington, DC.