Celebrate the romantic holiday in the nation's capital
The nation's capital shines as a romantic destination at any time of the year. The 2023 edition of Valentine's Day offers plenty of holiday revelry, including museum exhibits, plays, concerts and more. Here's how to make the most of the most romantic time of the year. And if you're looking for more date night inspiration, check out our guide to the romantic side of DC.
 
Intangible Forms – Through March 5, 2023
The new laser-powered experience at ARTECHOUSE aims to inspire you to find interconnectedness. Enter a meditative soundscape inspired by Shinto Shrines, offering the opportunity to pause and exist outside of normal space and time. Powered by choreographed kinetic lasers, strobes, haze and moving lights, you will travel through multiple rooms of installations and an entrancing environment created by hypnotic and modular rhythms. Use the 'Tickets' link below for a special 10% discount!
Monday – Thursday: 1-9 p.m. | Friday – Sunday: 10 a.m. – 10 p.m. |  Tickets
ARTECHOUSE, 1238 Maryland Avenue SW, Washington, DC 20024
The High Ground – Feb. 10 – April 2
The 1921 Tulsa Race Massacre serves as the backdrop for a riveting new play at Arena Stage that is perfect for an evening with your special someone. The High Ground focuses on a Black soldier who stands his ground atop Tulsa's Standpipe Hill, witnessing the Earth-shattering destruction below. Both enemies and friends try to remove him, but the soldier stands strong, leading to a powerful story of resistance and recovery from trauma.
Tickets
Arena Stage, 1101 6th Street SW, Washington, DC 20024
I Dream a World: Selections from Brian Lanker's Portraits of Remarkable Black Women (Part II) – Feb. 10 – Sept. 10
The second of the two-part installation at the National Portrait Gallery features likenesses of women who have made an impact through the arts, activism, literature and politics. The masterful work of photographer Brian Lanker showcases figures such as Althea Gibson, Odetta, Cicely Tyson and Oprah Winfrey.
11:30 a.m. – 7 p.m. |  Free Admission
National Portrait Gallery, 8th and G Streets NW, Washington, DC 20001
Gregory Porter – Feb. 14-15
Paying witness to the incredible voice of Gregory Porter, the two-time winner of the Grammy Award for Best Jazz Vocal Album, makes for the perfect Valentine's Day date. The renowned crooner visits the Warner Theatre on consecutive nights over the holiday weekend. Porter usually mixes traditional jazz classics with his own compositions.
Tickets
Warner Theatre, 513 13th Street NW, Washington, DC 20004
XOXO: An Exhibit About Love & Forgiveness – Through May 14
The National Children's Museum welcomes the entire family to explore the complex emotions of love and forgiveness through words, movement, artmaking, performance and play at XOXO, found in the museum's Visiting Exhibit Hall. Hands-on activities help develop an understanding and appreciation of the power of love, kindness and forgiveness, making this an ideal family activity to celebrate Valentine's Day.
Hours & Tickets
National Children's Museum, 1300 Pennsylvania Avenue NW, Washington, DC 20004
One with Eternity: Yayoi Kusama in the Hirshhorn Collection – Through June 14, 2023
The Hirshhorn has been collecting the prolific work of Yayoi Kusama since 1996. The museum's 2017 survey of her work traveled to five North American art museums, introducing Kusama's spellbinding visions to record audiences. Now, the Hirshhorn displays five of Kusama's works from the museum's permanent collection, including two of the artist's transcendent Infinity Mirror Rooms. One with Eternity: Yayoi Kusama in the Hirshhorn Collection is a tribute to the life and practice of the visionary artist. The popular exhibit has been extended through the spring of 2023 and beginning Nov. 9, next-day online ticket distribution will be available. Visit the Hirshhorn's website for more information.
10 a.m. - 5:30 p.m. |  Free admission
Hirshhorn Museum & Sculpture Garden, Independence Avenue & 7th Street NW, Washington, DC 20560
Entertainment Nation – Ongoing
Through the National Museum of American History's extraordinary collection of theater, music, sports, movie and television objects, Entertainment Nation features an ever-changing selection of artifacts and interactive experiences. The exhibition explores how culture and entertainment have helped spur important national conversations about race, class, gender, identity and much more. You can view objects tied to luminaries such as Muhammad Ali, Mia Hamm, Roberto Clemente, Frank Sinatra, Kristi Yamaguchi, Prince and Bette Davis.
10 a.m. – 5:30 p.m. |  Free Admission
National Museum of American History, 1300 Constitution Avenue NW, Washington, DC 20560
American Ballet Theatre: Romeo and Juliet – Feb. 15-19
Yes, we know this production technically doesn't start until the day after Valentine's Day, but we'd be remiss if we didn't mention the most romantic play in history coming to town.
Known as "America's National Ballet Company®" thanks to an act of Congress in 2006, the American Ballet Theatre's annual performance at the Kennedy Center always offers outstanding performances and diverse casts. This year, the company takes on Shakespeare's classic tragedy of forbidden love. Choreographed by the legendary Kenneth MacMillan, this version of the classic story had its company premiere at the Kennedy Center in 1985.
Tickets
The John F. Kennedy Center for the Performing Arts, 2700 F Street NW, Washington, DC 20566
Enjoy a meal at a Michelin-starred restaurant
For roving gastronomes and travelers who revel in experiences centered on food, it's time to reserve a table in the nation's capital. Michelin-starred eateries like minibar, Cranes, Fiola, Masseria and many more are all waiting to host you for a special, unforgettable date night.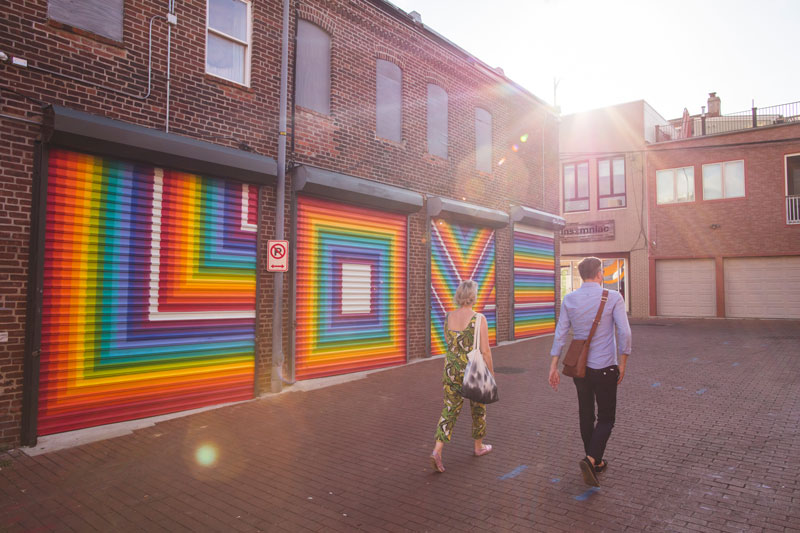 Discover DC's incredible murals
Canvases are everywhere you look in the District, which teems with vibrant street art in all quadrants. Spot everything from renditions of silver screen stars Marilyn Monroe and Elizabeth Taylor to abstract, museum-commissioned works, restaurant-themed facades and lots more. Don't miss Lisa Marie Thalhammer's aptly-named LOVE mural in Shaw and the mural at Ben's Chili Bowl, which features the Obamas, Prince and Harriet Tubman, among others.
Visit CityCenterDC for a romantic soiree
One of the city's ideal destinations for couples is going all out for this Valentine's Day. Restaurants including The Conrad's Estuary, Fig & Olive, Del Frisco's and Centrolina are all offering special holiday menus and items. Also, if you're still in need of flowers for the special day, Lily's Flower Truck will be at CityCenterDC Feb. 14 from 11 a.m. – 4 p.m. with beautiful bouquets.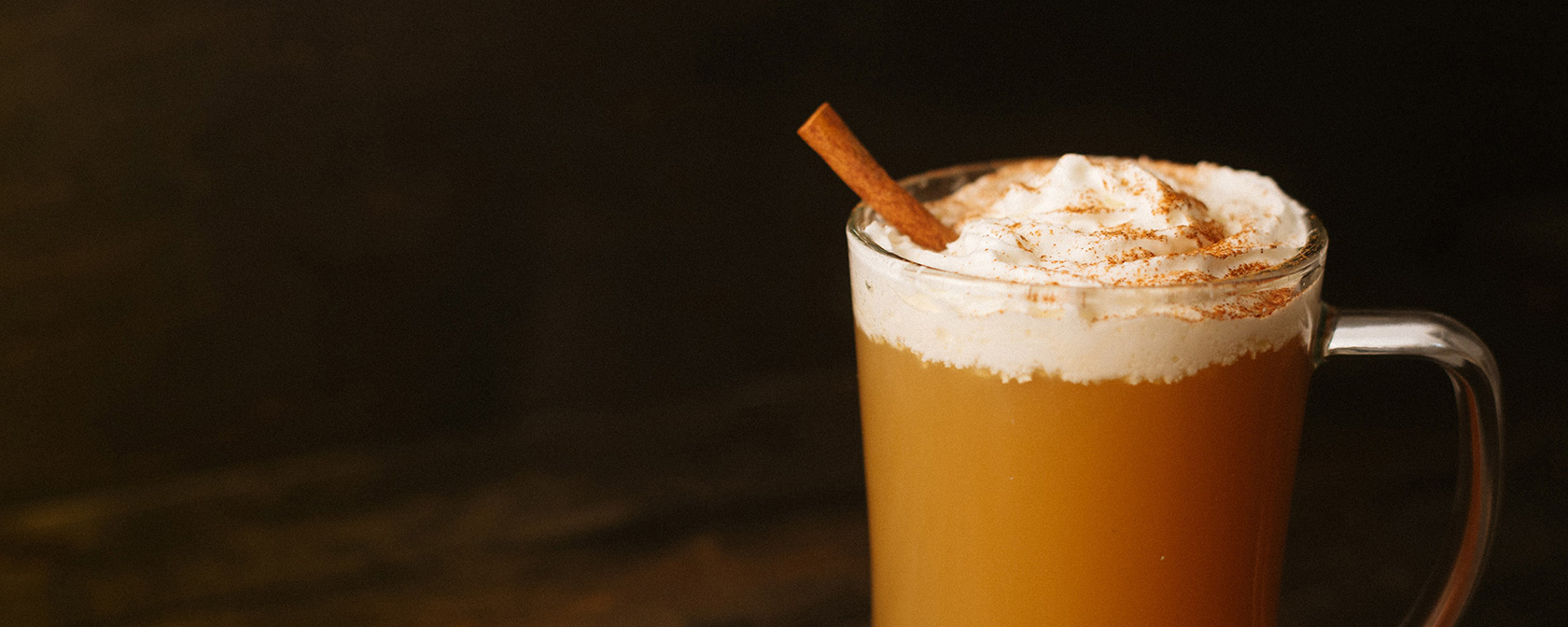 Grab a warm, cozy drink with a special someone
Whether you're in the throes of winter or the weather is warm, a delicious, hot drink is a perfect treat for date night. Fortunately, DC is filled to the brim with great options, including offerings from Le Diplomate, Dirty Habit, Old Ebbitt Grill and more.
 
Take to an ice rink in the District
One easy thing to do in the nation's capital is rent a pair of ice skates. That's because the city hosts an array of ice rinks that each present their own special experience. Whether it's underneath the stars at The Wharf, on the banks of the Potomac River or at the National Gallery of Art's Sculpture Garden, each presents a romantic setting and plenty of opportunities for on-ice fun.
 
Woo your boo with the perfect DC-themed date night
Putting together a special evening for Valentine's Day (or any day, for that matter) is priority number one – and the nation's capital shines as a date night destination with its scenic monuments, award-winning dining scene and outstanding attractions. Plan a wonderful DC date night using sweet deals for a romantic night out.
 
For more ideas on how to do Valentine's Day right, check out our ultimate guide to romance in Washington, DC.