In the nation's capital, 'tis the season for a hot beverage in-hand.
As the weather cools down, the cocktails at DC restaurants and cafes warm up. Get your fix of wintry vibes with this array of offerings that can be found across the city. 
Please note that you should wear a mask when not eating or drinking at the locations below and reservations are mandatory for most restaurants in order to maintain social distancing guidelines. We've linked to each locale's website so you can plan accordingly.
01
Hi-Lawn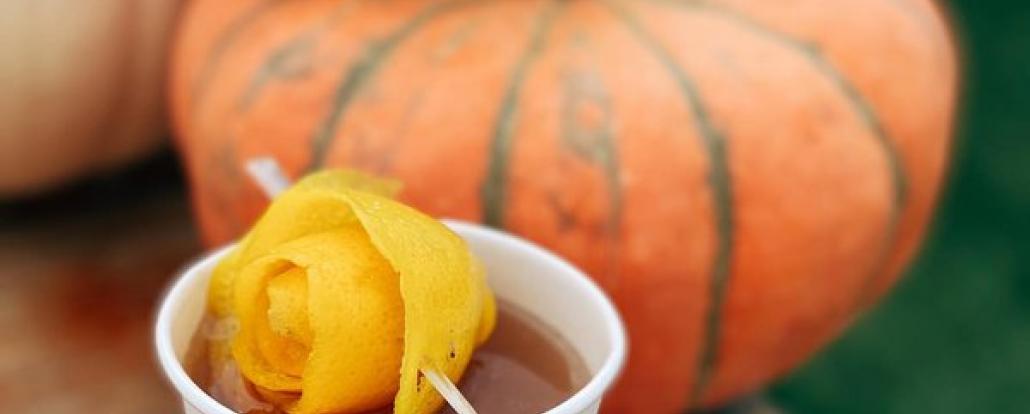 Head to the roof of Union Market to enjoy the relaxed atmosphere of Hi-Lawn, which also offers gorgeous views of the city and seasonal dishes. While there, order up a tasty Cider House Rules cocktail, which features rum, amaro, apple cider, orange and spice. Make sure to book a table before you go in order to enjoy a safe, socially distanced visit.
More Info | Reserve a table
1309 5th Street NE, Washington, DC 20002 (Union Market rooftop)
02
Le Diplomate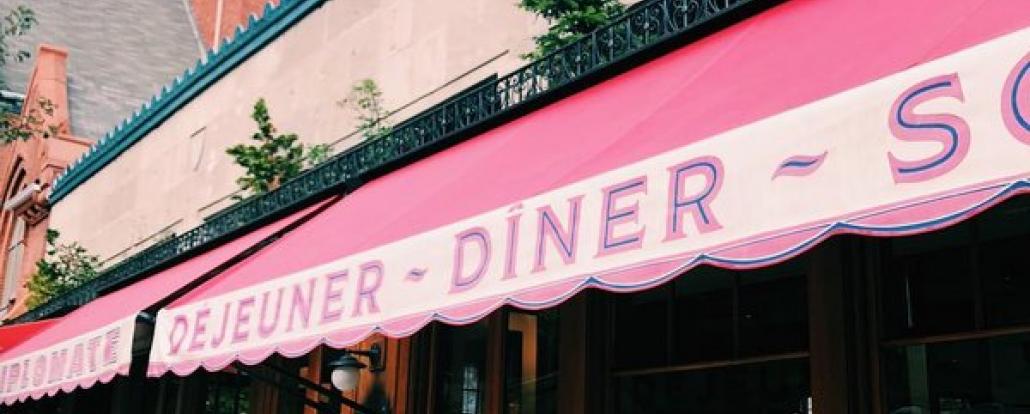 Styled after classic French cafes, Le Diplomate offers a uniquely European experience in the heart of DC. Its food menus double up on the overseas sentiment with dishes like onion soup gratinée, steak frites and bouillabaisse. The eatery also boasts a robust cocktail list featuring the Cidre Epice, a warm spiced cider drink equipped with your choice of bourbon, cognac or rum. Le Diplomate is currently open for patio seating as well as pickup and delivery. Please make sure to wear a mask when not eating or drinking.
More Info | Cocktail list
1601 14th Street NW, Washington, DC 20009
03
The Next Whisky Bar
Located inside The Watergate Hotel, the Next Whisky Bar represents the top of luxury, especially during the winter season. You can reserve a heated igloo on the restaurant's patio throughout the fall and winter, making for a cozy, intimate and safe environment for a night on the town. Each igloo can accommodate up to six guests, and 90-minute seatings are available from Monday through Sunday beginning at 4:30 p.m. (Reservations are required on weekends; first-come, first-serve walk-ins welcome during the week.) While there, order up a Lost Spice Girl, served in a double old-fashioned glass and prepared with cinnamon-infused Corazon blanco tequila, fresh lime, allspice dram and cinnamon liqueur. There's also the Blitzed Mocha: hot chocolate, coffee liqueur, green chartreuse, whipped cream and sprinkles. A quick reminder to please wear a face covering when not eating or drinking.
More Info | Reserve a spot
2650 Virginia Avenue NW, Washington, DC 20037
04
Royal
LeDroit Park is home to this coffee shop by day and restaurant by night. Royal has a heated sidewalk patio, a covered outdoor streatery and indoor dining as well as pickup and delivery. Whatever your preference, we highly recommend trying the Royal Irish Coffee made with Colombian rum, espresso, spiced simple, mole bitters and Licor 43 cream float. 
More info | Reserve a spot
501 Florida Avenue NW, Washington, DC 20001
05
Blue Duck Tavern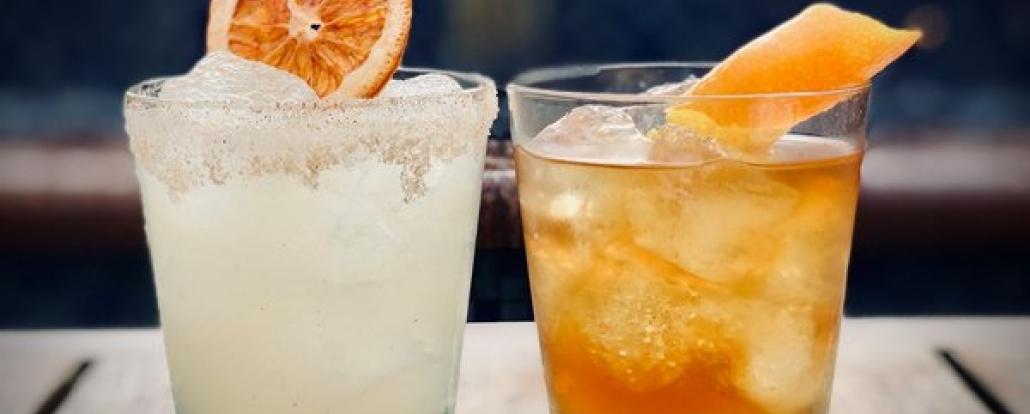 Long known as one of the finest of DC's fine dining locations, Blue Duck Tavern is located inside the luxurious Park Hyatt Washington D.C. Sophistication defines the restaurant, an undeniable fact after the Tavern received a Michelin star for three consecutive years. This winter, try one of the restaurant's seasonal cocktails: The Aki Dog (named after the locale's head bartender's canine) is a gin and yuzu-based briny beast with a hint of cinnamon; the Bitter-Sweet will satisfy with campfire vibes via its mix of rum, chocolate and fall-flavored spices.
More info | Cocktail list
1201 24th Street NW, Washington, DC 20037
06
Barrel
Reserve yourself a socially distanced table at Barrel, an old-school whiskey lounge that also offers Southern small plates and Sunday brunch. Once you get nice and comfortable, it's time to order a Chai Me, made with chai-infused vodka, house-made pumpkin spice and amaro.
More Info | Drinks Menu
613 Pennsylvania Avenue SE, Washington, DC 20003
07
Old Ebbitt Grill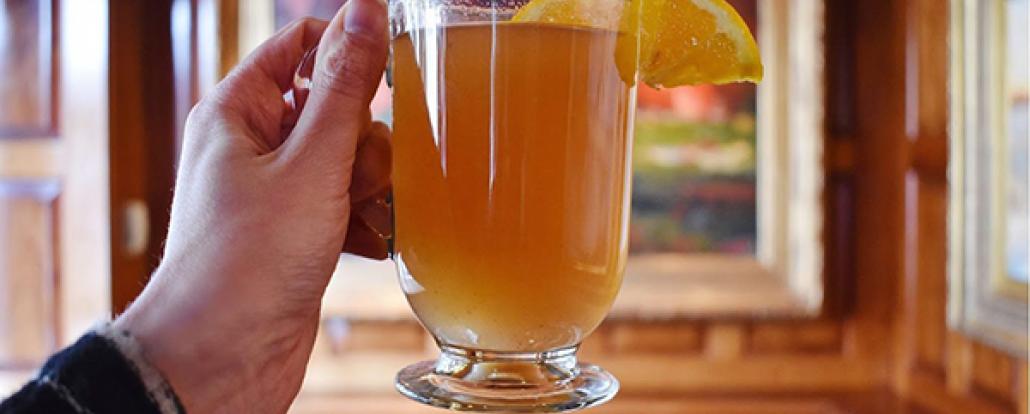 As much a DC landmark as a restaurant, Old Ebbitt Grill has been impressing diners for decades in the heart of the District. While you savor the restaurant's classic American fare, indulge in a seasonal cocktail or two. The Blood Orange Negroni combines Barr Hill gin, orange liqueur, vermouth and Campari for a flavor explosion. The Hot & Bothered punches with rye whiskey, ginger ale, honey, orange, apple, raisin, cinnamon and cloves.
More Info
675 15th Street NW, Washington, DC 20005
08
The Imperial
From the owners of Jack Rose Dining Saloon comes The Imperial, which is currently offering socially distanced service on its main floor and rooftop as well as pickup and delivery. With a Mid-Atlantic inspired cuisine and a robust cocktail list, the locale serves as an ideal night-time destination. For the warm and fuzzies, try the Sherry cobbler, made with Lustau Amontillado sherry, Martini and Rossi Rubino Reserva, cabernet sauvignon, Coke reduction and trinity bitters.
More Info
2001 18th Street NW, Washington, DC 20009
09
The Midlands Beer Garden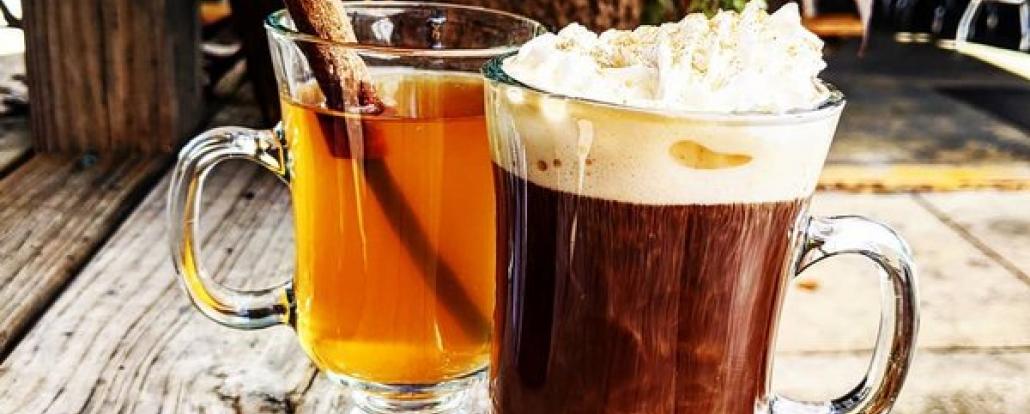 This Georgia Avenue space has ample room for you to enjoy a laid-back, socially distanced visit. Hang out at a table and order up a boozy peanut butter whiskey hot chocolate. Hello, decadence! Another seasonal option is the hot mulled cider, made with juniper, star anise, bay leaves, cinnamon and nutmeg and can come with or without alcohol.
More Info | Reserve a spot
3333 Georgia Avenue NW, Washington, DC 20010
10
Doyle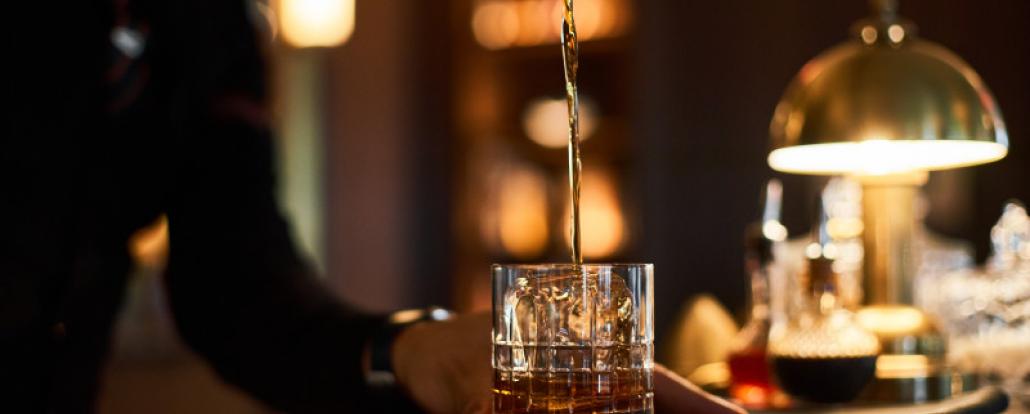 Enjoying a prime location in one of the city's most popular neighborhoods, Doyle (located inside The Dupont Circle Hotel) offers warm drinks and a winterized patio to keep you cozy throughout the coming months. Choose from four boozy beverages: Irish Coffee, Mulled Wine, Tahini Hot Chocolate and a Warm Apple Shrub, which features caramel popcorn-infused bourbon. We wish we were there already.
More Info | Reserve a spot
1500 New Hampshire Avenue NW, Washington, DC 20036