An action-packed schedule, home runs and Racing Presidents add up to one exciting baseball experience in the District.
The Washington Nationals, who have four National League East titles, five postseason appearances and a World Series championship since coming to DC in 2005, are one of the city's main attractions throughout the spring and summer. The sheer joy of watching pro baseball players compete is a big reason to catch a game, but it's not the only one.
01
An exciting schedule
The Washington Nationals' schedule delivers top-notch matchups, including home series against top teams like the 2022 National League champion and division rival Atlanta Braves (March 30-April 2, Sept. 21-24), former National Juan Soto and the San Diego Padres (May 23-25) and the L.A. Dodgers (Sept. 8-10). And if you thought the National Mall's Independence Day fireworks display was something to behold, wait until you see the sparks fly during the Nats' July Fourth matchup against the Cincinnati Reds.
 
Note that backpacks and bags that exceed 16"x16"x8"are now prohibited inside Nationals Park. Make sure to read the full Nationals bag policy before heading to the game.
02
Amazing food
DC is officially a culinary capital, receiving the Michelin Guide treatment each year. We'll go one better and say Nationals Park is the best ballpark for food in the MLB. Down a Ben's Chili Bowl half-smoke, DC's signature take on a hot dog, inhale a burger and shake from Shake Shack or try plenty of other delicious bites. Check out our full guide of where to eat and drink at Nationals Park.
03
The Racing Presidents
Held in the middle of the fourth inning, the GEICO Presidents Race features a footrace with Mount Rushmore all-stars Washington, Lincoln, Jefferson and the oft luckless Teddy Roosevelt.
04
Kids run the bases for free, Pups in the Park and more promotions
The Nats have a robust promotions schedule featuring exciting events for the whole family. Bring your canine to Pups in the Park, or catch a Sunday regular season home game where kids between the ages of 4 and 12 can run the bases for free. The details: each child must be accompanied by an adult, participants must exit the ballpark through the Right Field Gate, the line forms outside of the park on the sidewalk along First Street starting in the seventh inning.
05
The Capitol Riverfront neighborhood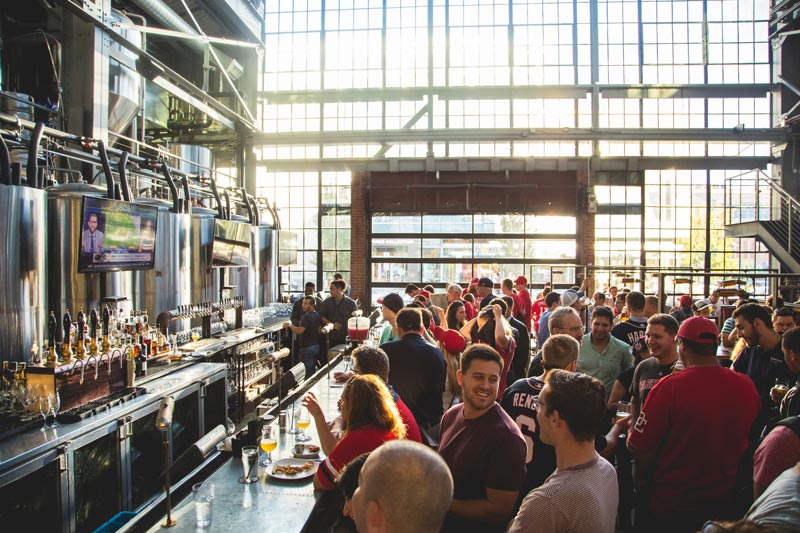 Nationals Park was built along the Anacostia River, and is situated within the Capitol Riverfront neighborhood. There's lots to do before and after games in the area, from kayaking at the Ballpark Boathouse to sipping suds from Bluejacket Brewery and vino at District Winery to walking through The Yards Park with two scoops from Ice Cream Jubilee.
 
Check out other exciting sporting events and outdoor activities in Washington, DC.