Takeaways from a Virtual Internship for a Woodrow Wilson High School Senior
Leena Rahman is a rising senior at Woodrow Wilson Senior High School. She joined the NAF Academy of Hospitality and Tourism in 10th grade and so far, she loves the program. She enjoys getting hands-on experience through field trips and learning about the hospitality industry and its career options. The program has granted her exposure to the professional world and connections for new opportunities. Recently, Leena received an amazing opportunity to interview for an internship position at Destination DC (DDC).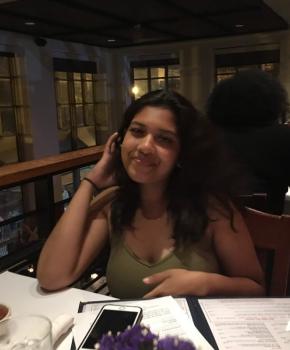 American Experience Foundation Intern Leena Rahman
When Leena's hospitality teacher told her about the Career Ready Internship program, she was immediately eager to apply. She was one of the many students who attended the Career Ready Intern Employer Training Day. Her virtual interview went smoothly and she was elated to land the internship with DDC, even without the benefit of a mock interview, which Leena believes would have helped her to be even more prepared. The interviewer gave her a brief description of the process and asked her general questions about herself. As the interviewer was speaking, Leena took notes on the information provided about the six-week program. She believes that the experience felt like a real job interview, even though it was conducted virtually, and Leena now feels very prepared for future interviews held in such a manner.
Like many professionals, Leena worked remotely this summer. She had hoped to volunteer at a summer camp as well, and she started her college applications. Leena looks forward to the continued networking opportunities – with DDC employees and other interns.