The nation's capital is full of fun when the weather gets warm
Washington, DC offers a wide variety of experiences in the summer, from ball games at Nationals Park to live outdoor music to some of the country's most recognizable festivals, including the Smithsonian Folklife Festival and the DC Jazz Festival. Recreation is also plentiful: visitors can enjoy a relaxing bike ride through Rock Creek Park or on the National Mall, paddle boat or cruise on the Potomac River and dine out on one of the city's scenic rooftops. Holidays are also a blast, as Memorial Day, Independence Day and Labor Day all feature special celebrations in the nation's capital.
Of course, you'll want to see some visuals first, and we have that handled below. Check out our 15-photo slideshow and begin planning your trip. When you're in the District, make sure to share your own favorite photos using #MyDCcool on Twitter, Instagram and Facebook. We may share one of your images!
The Washington Nationals are one of DC's hottest summertime attractions, with star power galore. 2015 NL MVP Bryce Harper and former Cy Young winner Max Scherzer highlight a roster determined to bring the first World Series title to DC since 1924. The state-of-the-art Nationals Park features an array of food vendors and activities that the entire family will enjoy, so get your tickets today.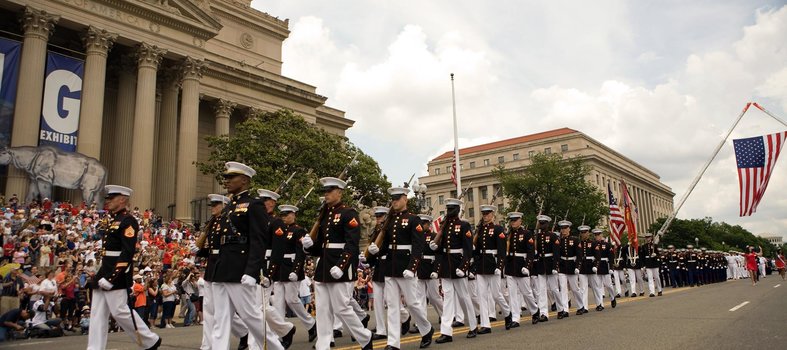 You can't talk about Memorial Day in DC without mentioning the National Memorial Day Parade. Put on since 2005, the parade—the largest of its kind in the U.S.—is run by the American Veterans Center and honors those servicemen and servicewomen who put their lives on the line to protect our freedoms. Set on Constitution Avenue, the march wows audiences exceeding 250,000 strong with marching bands, active duty and retired military units, youth groups, floats and hundreds of veterans. This year's parade is set for Monday, May 30, starting at 2 p.m.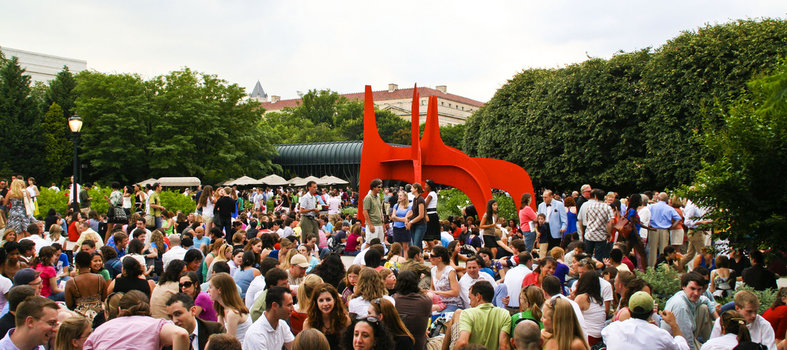 You can't think about DC in the summertime without thinking about live music outdoors. Numerous venues and parks play host to outdoor concerts throughout the season, including Yards Park, Washington Harbour, Fort Reno and Fort Dupont Park. One of the most popular weekly concerts is Jazz in the Garden, held at the National Gallery of Art's Sculpture Garden. Concerts begin on May 20.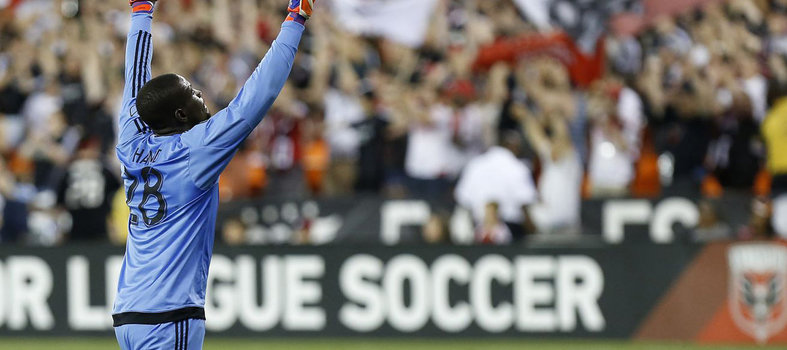 The Nationals aren't the only sports gig in town during the summer. D.C. United electrifies RFK Stadium as the team chases the MLS Cup. Goaltender Bill Hamid, forward Fabián Espíndola and goal-scoring extraordinaire Chris Rolfe are some of the roster's stars, while former player Ben Olsen guides the team from the sidelines. Scoop some tickets and get rowdy with the Screaming Eagles, the team's avid fan club.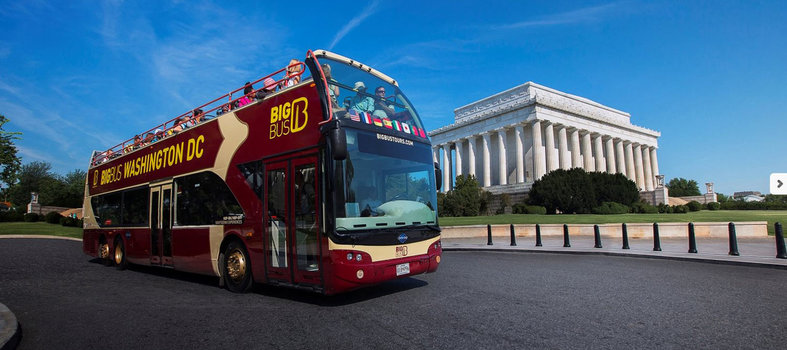 No trip to DC is complete without seeing the National Mall. Why not view the monuments from a comfortable and informative open-top bus? Big Bus Tours can provide precisely that experience, and at an affordable cost. Their hop-on, hop-off system allows you to buy a ticket for an allotted time period (24 or 48 hours) and join tours at your convenience.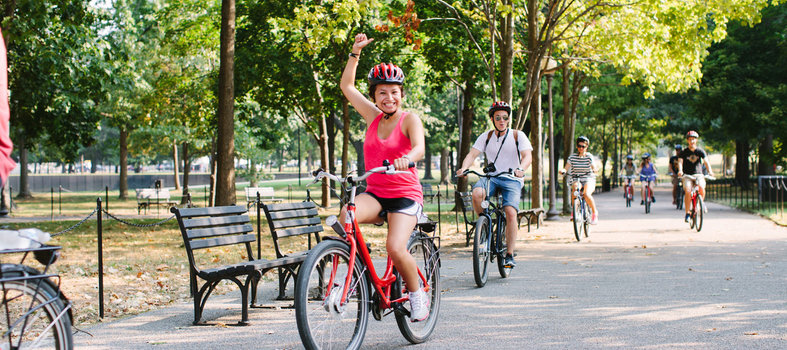 You can also mix in fitness with your DC sightseeing, courtesy of numerous local companies that offer both walking and biking tours. Both Capital City Bike Tours and Unlimited Biking will take you to the monuments and memorials on two wheels, dishing out info along the way. Of course, you can always rent a bike from Capital Bikeshare for a self-guided excursion.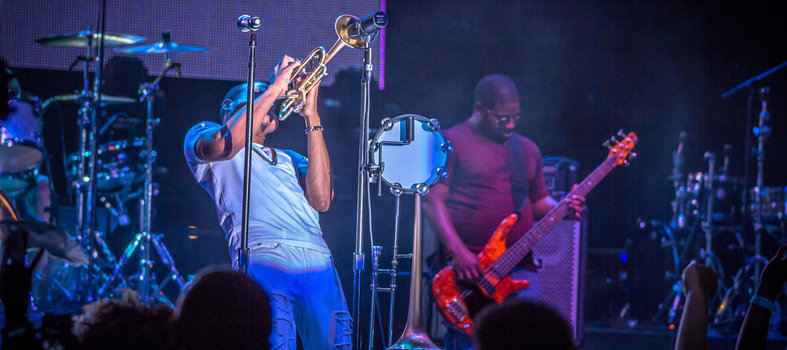 The DC Jazz Festival features dozens of performances across numerous venues in DC, running from June 10-19 this year. Revel in one of America's greatest art forms as some of the genre's greatest artists take to illustrious stages, both indoors and out, all over the city. Check the festival's website for updates on schedules, lineups and offers.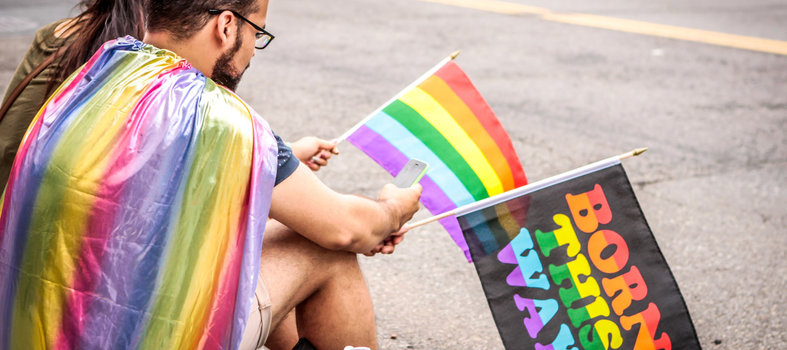 The Capital Pride Parade is an annual celebration of the strong LGBT community in both DC and the entire U.S. The parade travels 1.5 miles from Dupont Circle to Logan Circle, decked out with floats, vehicles, community groups, drag queens, politicians, local businesses and more. This year's extravaganza takes place on June 11.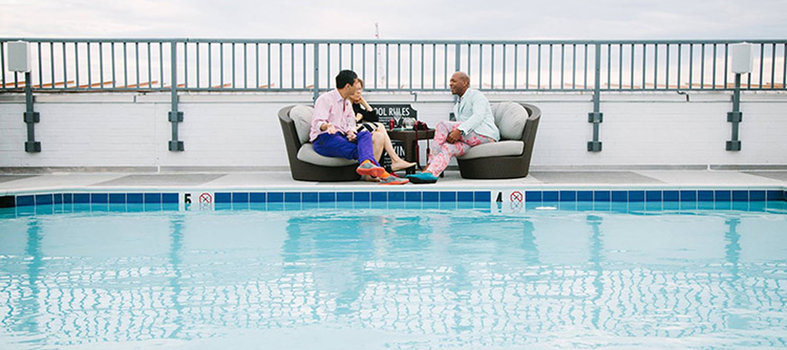 Expect packed patios and rocking rooftop bars when you visit the District during the summer months. The Rooftop at Embassy Row Hotel (pictured) is perfect for scenic views of the city while kicking back with a cocktail. Other spots with prime outdoor revelry include the DNV Rooftop Lounge at The Donovan, VUE at Hotel Washington, Restaurant Marvin, Masa 14 and Roofers Union.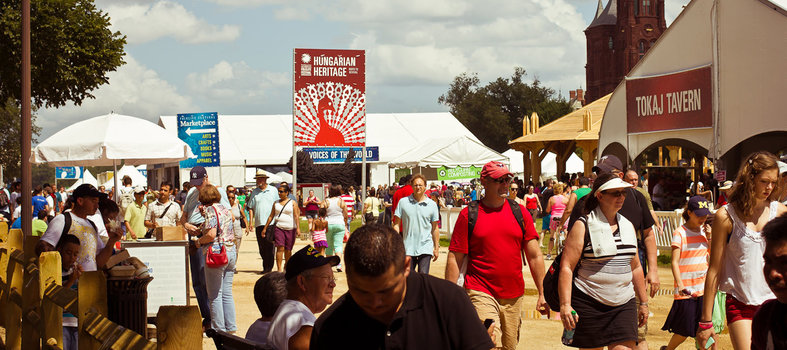 Jim via Flickr
Add a splash of international culture to your trip and make your way to the National Mall for the Smithsonian Folklife Festival, which runs from June 29 to July 4 and from July 7-10. The annual celebration of cultural diversity turns America's frontyard into a global bazaar featuring music, dancing, crafts and demonstrations that explore different cultures. This year's edition focuses on Basque culture and the sounds of California.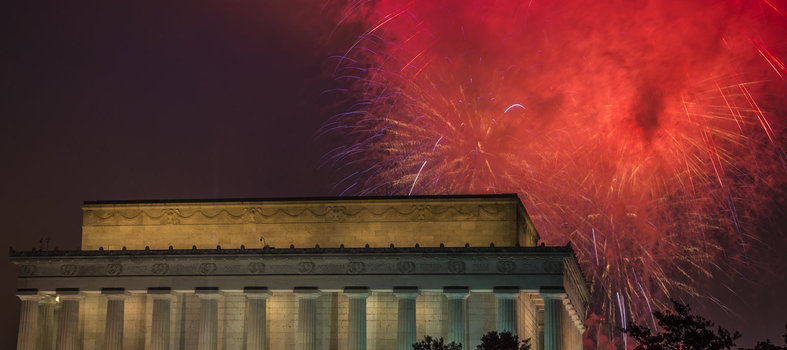 DC features the quintessential Fourth of July experience, capped off with the epic 'A Capitol Fourth' concert that ends with a dazzling fireworks show over the monuments. Earlier in the day, take in the Independence Day Parade or see the Declaration of Independence at the National Archives, a document that turns 240 this year.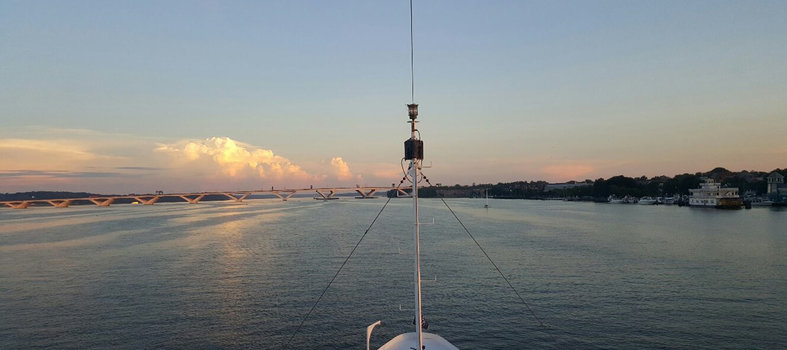 Combine luxury with sightseeing when you book an experience with Entertainment Cruises, which has two cruise lines in the area: Odyssey and Spirit. Cruises often include lunch or dinner, a DJ or live music and beautiful sightlines of DC's greatest monuments from the Potomac River. Not a bad way to spend a summer day or night, eh?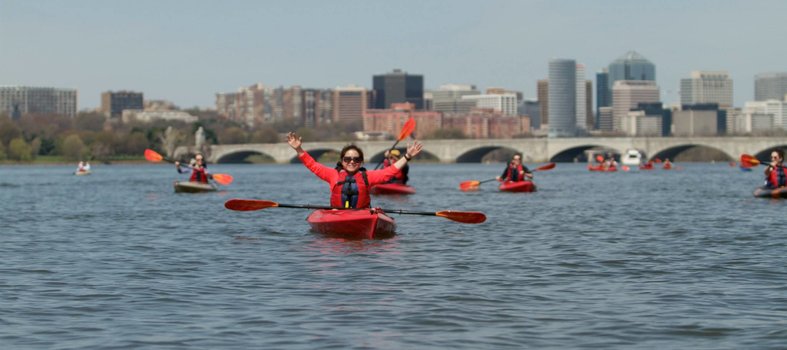 Navigate the Potomac River another way by renting a kayak or canoe and working on that summer figure. Key Bridge Boathouse and Thompson Boat Center both offer by-the-hour rentals on kayaks and canoes, and the former features stand-up paddleboarding, an innovative way to exercise your core while catching views of DC landmarks.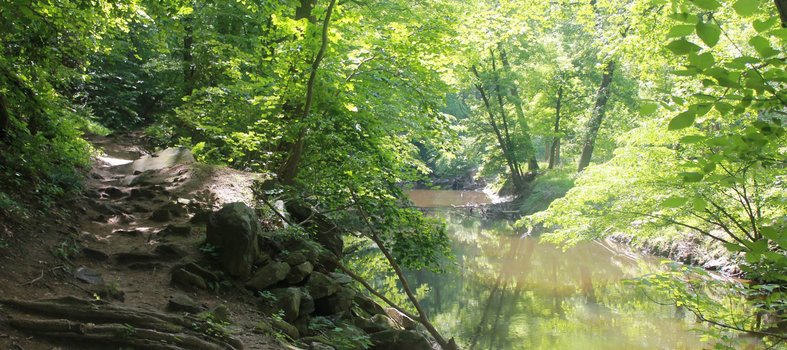 The 4.4-square-mile Rock Creek Park is a nature lover's dream. Located within the confines of DC, the park makes for a majestic summer escape from the hustle and bustle of the streets, thanks to numerous trails for hiking, biking and exploring. The park also features a tennis center and horse stables for those who want to get sporty.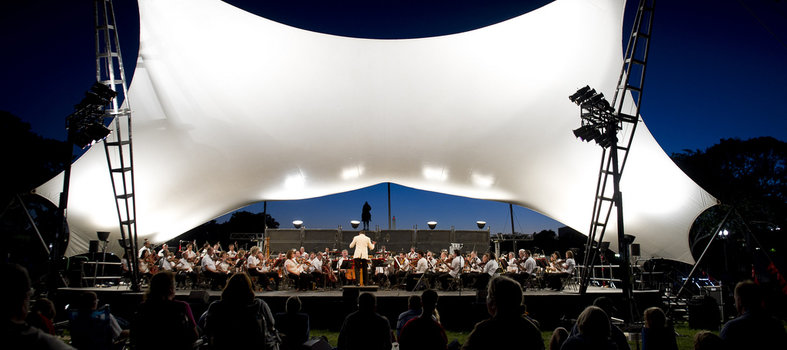 Say so long to summer with DC's free Labor Day Capitol Concert at the U.S. Capitol. The annual concert featuring the National Symphony Orchestra takes place on the Sunday before Labor Day. Music lovers can pack a picnic and enjoy a serene Sunday evening on the West Lawn of the U.S. Capitol. Gates open at 3 p.m., with a dress rehearsal at 3:30 p.m. leading up to the main concert at 8 p.m.
Interested in more summertime activities in the District? Check out our Summer page to continue building your trip.