Get the details behind one of the newest landmarks in the nation's capital
A two-block section of street, Black Lives Matter Plaza adds to Washington, DC's long list of sights rooted in the fight for racial equality. Learn more about the plaza before your next visit, from its origin story to its place in history.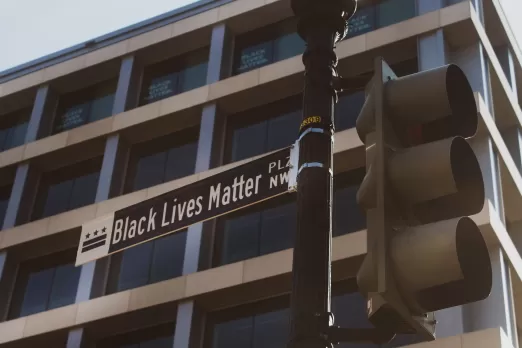 01
Black Lives Matter Plaza street sign. ?: Julia Mouketo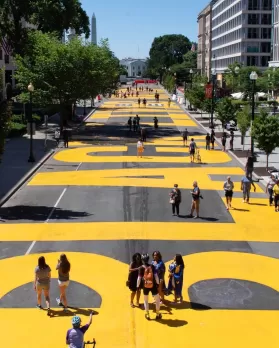 02
The street mural stretches 50 feet wide across two blocks. ?: IG/@syang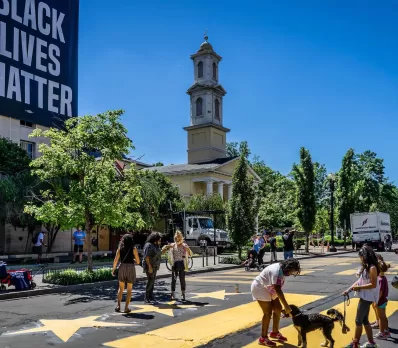 03
The mural sits near St. John's Episcopal Church. ?: IG/@breton9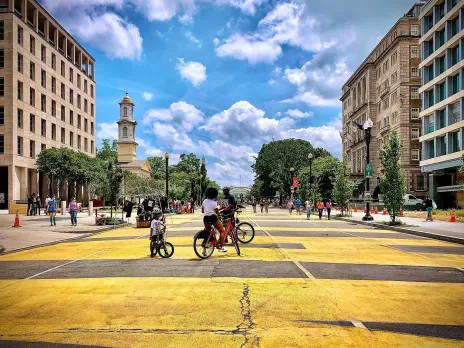 04
The plaza is pedestrian-friendly. ?: IG/@agnes.bun
Where is Black Lives Matter Plaza?
Located along a two-block area of 16th Street NW in Downtown DC, the mural features the words "Black Lives Matter" in 50-foot-tall letters, in yellow and all caps, as well as the flag of the District.

The portion of 16th Street on which the mural is showcased, located just outside of the White House, was officially renamed by Mayor Muriel Bowser as "Black Lives Matter Plaza NW." The area is open to visitors at any time of the day.

The nearest Metro station is McPherson Square, on the Blue, Orange and Silver lines.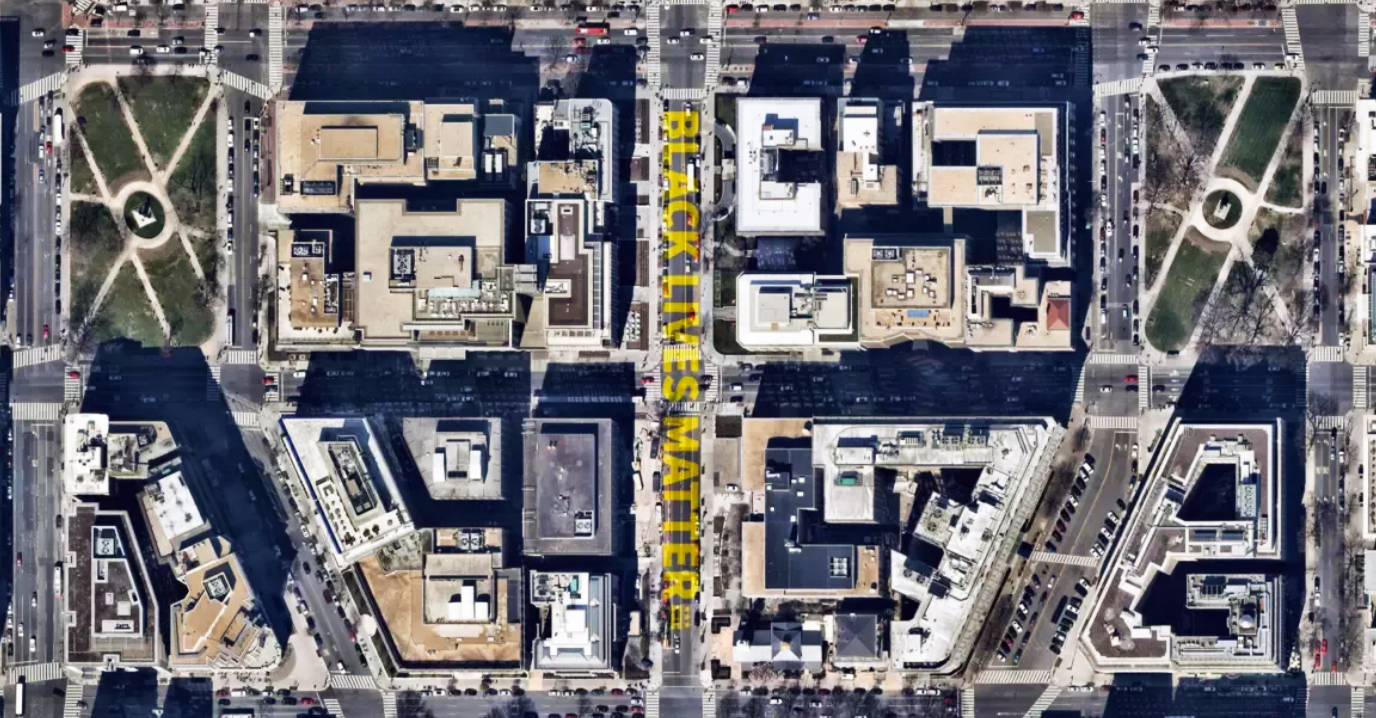 What's it like to visit?
Due to its unveiling in a time of heightened political tension and as an outcry against police brutality, Black Lives Matter Plaza attracted many demonstrations shortly after its inception.

Today, it remains a public gathering place that is open to foot traffic, allowing for future visitors to reflect on the words emblazoned on the street. Many visitors take photographs of the large yellow letters that stretch down one of the nation's most iconic streets.
---
District of Columbia Mayor Muriel Bowser
"There are people who are craving to be heard and to be seen and to have their humanity recognized. We had that opportunity to send that message loud and clear on a very important street in our city."
What's the story behind the mural?
Nationwide protests against police brutality, spurred on by the deaths of George Floyd in Minneapolis and Breonna Taylor in Louisville, took place throughout the summer of 2020 and served as the inspiration for Black Lives Matter Plaza.
Beginning in late-May, thousands of peaceful protesters took to the streets of DC to join in the outcry. On June 1, 2020, peaceful demonstrators – many of whom were from DC – were met with violence and tear gas by federal forces between Lafayette Park and St. John's Church, near the current site of the plaza.
Four days later, the Black Lives Matter mural was unveiled across the plaza where protesters had gathered, commissioned by Mayor Bowser and completed by the DC Public Works Department with the assistance of the MuralsDC program.
Bowser also announced the official renaming of the segment of 16th Street NW, which was made permanent by the DC City Council in October 2020. Black Lives Matter Plaza is a permanent installation in Washington, DC.