You are here
13 Can't-Miss Summer Festivals in Washington, DC
13 Can't-Miss Summer Festivals in Washington, DC
DC's warm weather festivals feature everything from jazz music to the wonders of barbecue
Washington, DC never lacks for can't-miss events in the summer season. In fact, there are so many things to do that it can be tough to figure out exactly what to do. No worries – we've picked out some of the season's biggest festivals, and make sure to check out our comprehensive events calendar. Off we go!
1
Truckeroo – May 5, June 16, July 21, Aug. 18, Sept. 22
One Friday each month from May through October, Truckeroo brings local food trucks to the Fairgrounds at Yards Park in the bustling Capitol Riverfront neighborhood to dole out everything from cookies and milk to Vietnamese sandwiches. About two dozen wheeled food sellers show up, and there are picnic tables and shade to keep things cool.
2
Kingman Island Bluegrass & Folk Festival – May 13
This annual salute to bluegrass music features local vendors and good vibes on the gorgeous Kingman Island in northeast DC. Leading contemporary artists within the bluegrass and folk genres will perform, including Town Mountain, Dom Flemons and Frank Solivan & Dirty Kitchen. The festival is all about community and sustainability (proceeds go towards the Living Classrooms Foundation), so grab a drink and some food, enjoy the weather and scenery and celebrate with friends.
3
SAVOR: An American Craft Beer & Food Experience – June 2-3
Lovers of brews will not want to miss SAVOR, which features 86 craft breweries from all over the U.S. showing off two of their most acclaimed flavors at the National Building Museum. That adds up to 172 beers available for sampling, and of course, there will be plenty of tasty offerings that should pair up quite nicely. Grab tickets quickly, as this event sells out quickly.
4
Capital Pride – June 8-11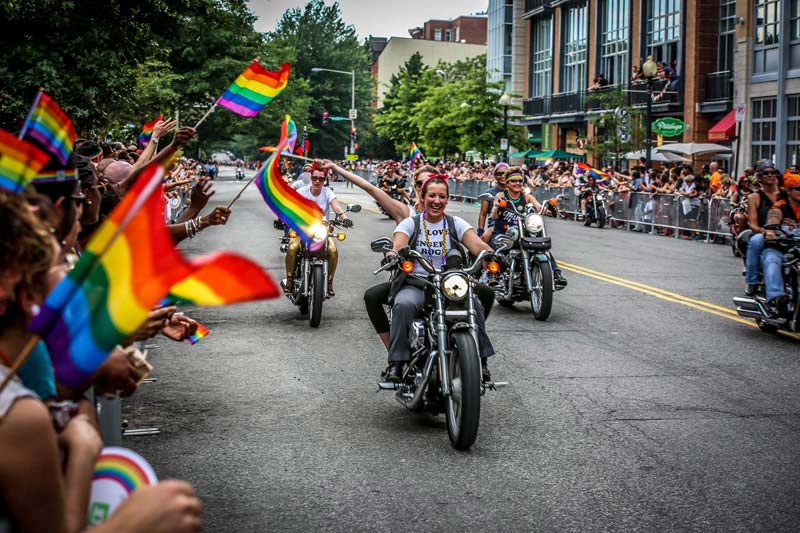 The DC community comes together for the annual Capital Pride, a citywide celebration of LGBTQ rights and the continuing fight for them. This year's signature events include a rooftop pool party (June 8), a block party (June 10), the popular Pride Parade (June 10) and the Pride Festival and Concert (June 11). Check out our rundown of these can't-miss events and get down with diversity this June.
5
DC Jazz Festival – June 9-18
Now in its 12th year, the DC Jazz Festival brings national and local musicians to venues including Yards Park, Howard Theatre and the Kennedy Center, as well as intimate jazz clubs all over the city. Some concerts are free; most are ticketed. Lineup highlights include Pat Metheny, Gregory Porter, Robert Glasper Experiment and the Kenny Garrett Quintet.
6
Summer Escape at Mount Vernon – June 9-10
George Washington's Mount Vernon
How does hanging out at George Washington's gorgeous former abode as the sun sets sound? That's what Summer Escape at Mount Vernon allows for, plus you can enjoy craft brews and local eats, kick back to bluegrass music, walk around lantern-lit grounds and sample chocolate martinis. Mount Vernon sits right on the water, so expect beautiful views and an unforgettable evening.
7
Source Festival – June 9 – July 2
C. Stanley Photography / CulturalDC
The annual Source Festival will showcase new theater works, many by local artists, at spaces all over the District. Other offerings include 10-minute play competitions that highlight super short (and often super funny) works, and artistic blind dates, which see very different artists - a cellist and an actor, for example - collaborating on genre-bending performances.
8
AFI Docs – June 14-18
AFI Docs
The American Film Institute's international film festival presents diverse documentaries ranging in topics from national politics, education and health to music, sports and culture. Considered one of the leading documentary festivals in the country, AFI Docs is an annual summer celebration of the power of storytelling in film. Numerous theatres in the DC area will participate. Check the festival's website for updates and scheduling.
9
Giant National Capital Barbecue Battle – June 24-25
Giant National Capital Barbecue Battle
Rib roasters and sauce bosses show off their delicious wares during the Giant National Capital Barbecue Battle. Pit masters from all 50 states, local restaurants and live music shut down Pennsylvania Avenue between 3rd and 7th streets NW for a lively street party. Cooking demos and free tastings make for a delicious (and filling) experience.
10
Smithsonian Folklife Festival – June 29 – July 4, July 6-9
The Smithsonian Folklife Festival salutes different international and American cultures every year on the National Mall with craft exhibits, live music, cooking demos and an expansive marketplace full of pottery, books, textiles, toys, sculptures, clothing and more. This year, the festival celebrates its 50th anniversary with a focus on the evolution of circus arts and the importance of migration.
11
Capital Fringe Festival – July 6-30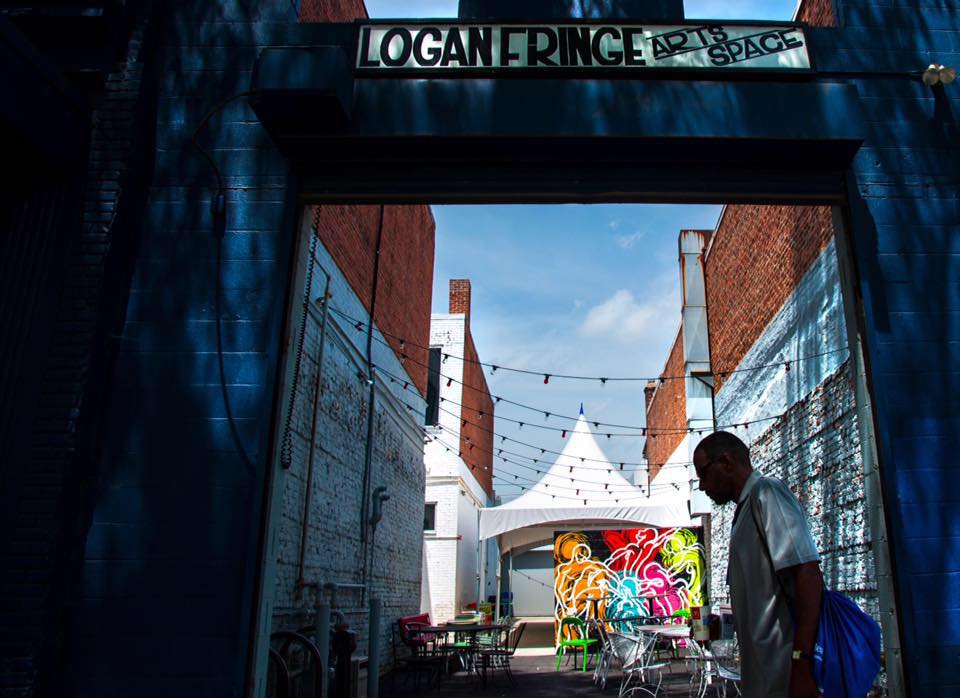 During the edgy Capital Fringe Festival, you can catch out-there performances from local creatives, including improv dramas, punk rock shows and colorful dance shows. Events take place at libraries, museums, galleries and the Logan Fringe Arts Space. Tickets and passes go on sale on June 19, and keep your eye on the festival's website for updates.
12
Comcast Xfinity Outdoor Film Festival – Aug. 24-26
Strathmore
It's not quite summer unless you enjoy movies under the stars. Comcast Xfinity and Strathmore Campus present this three-day outdoor film festival (films begin at dusk each evening) that benefits the National Institutes of Health Children's Charities. The entire family can settle down on the Strathmore lawn, enjoy on-site food from Ridgewell's and take in a classic movie. Lineup coming soon.
13
17th Street Festival – Aug. 27
Ted Eytan
This annual festival honors the incredible diversity of restaurants and retailers on 17th Street NW in Dupont Circle, as well as its communal vibe. More than 100 vendors will be on-hand showcasing their offerings and over 50 artists will display jewelry, crafts, fine art and more. There will also be live music, a kids' zone featuring a moon bounce and a pet zone for those looking to shop or adopt a new pet!
Looking for more summer activities? Check out our free (and almost free) things to do during the season.