You are here
7 Reasons to Check Out the Smithsonian Folklife Festival in Washington, DC
7 Reasons to Check Out the Smithsonian Folklife Festival in Washington, DC
This free summer festival on the National Mall is a can't-miss family-friendly event in the nation's capital.
Each summer, the National Mall plays host to the Smithsonian Folklife Festival, a massive, kid-friendly celebration of cultures across the globe. The 2018 edition takes place from June 27 – July 1 and July 4-8. This year's festival focuses on the cultures of Armenia and Catalonia, as well as a musical revival of the Sisterfire festivals that took place in DC in the 1980s. Read on to learn what activities and offerings await as you plan your excursion to this only-in-DC festival.
1
Bring all your friends – the Smithsonian Folklife Festival is free!
Like the best things in life, the Smithsonian Folklife Festival is free to enjoy. The extravaganza is easy to find as well, as it's centrally located on the National Mall. The festival's general info page will come in handy as you plan your multicultural adventure.
2
Take your taste buds to new places
Every year, this festival comes through with delicious international eats. Local and national food vendors are often on-hand showcasing their latest offerings, and expect plenty of choices that align with the festival's Armenian and Catalan themes. This year's options include Tamar and Tomas's Armenian Khorovats Grill, a Ginetoun Lahmajun & Wine Bar, a Catalan Cafe and La Masia Del Alabardero, another showcase for Catalan cuisine.

3
Explore the festival's incredible marketplace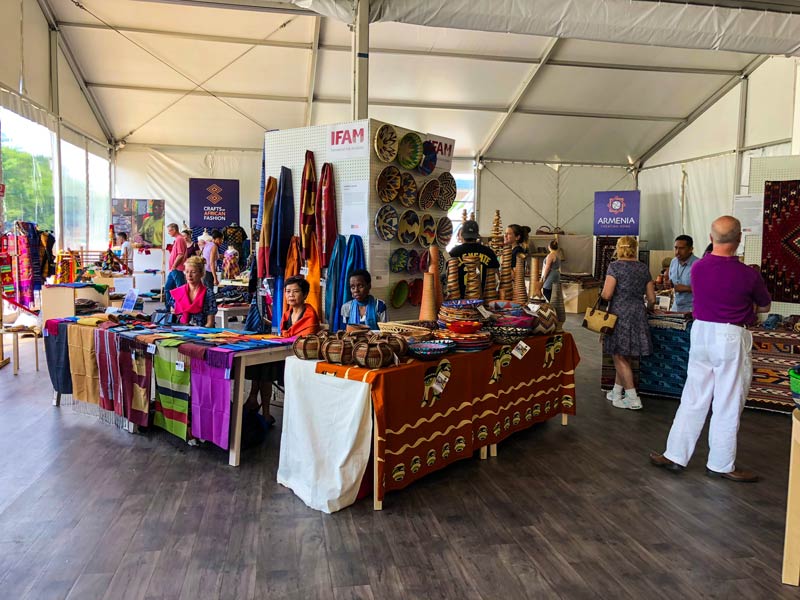 Traverse the globe without leaving the festival grounds at the festival's famous marketplace, which features artists and artisans from around the world showing off their craft-making skills. Support these creative minds by purchasing from the incredible array of jewelry, sculpture, pottery, textiles, clothing and art on display.
4
Learn about traditions and culture in Catalonia
Catalonia can be found in northeastern Spain and is perhaps best known for its capital city: Barcelona. Bordering the Pyrenees mountain range and France, this Spanish province is filled with a rich cultural history that includes Roman settlements and the Muslim Caliphate of Al-Andalus. Today, Catalonia is an international economic hub, while Barcelona is a popular vacation destination that is home to architectural wonders conceived by Antoni Gaudí. This year's Folklife Festival explores this region through Catalonia: Tradition and Creativity from the Mediterranean.
5
Explore Armenia without leaving DC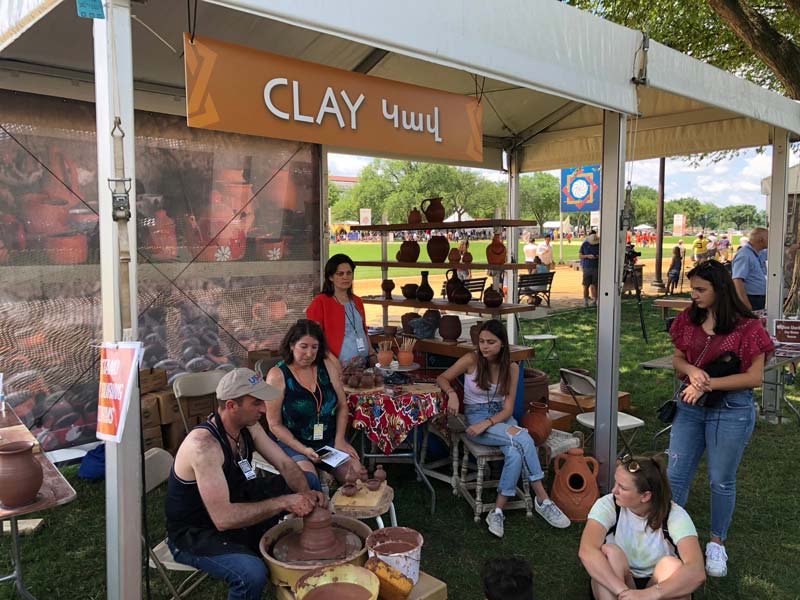 The festival's Armenia: Creating Home program highlights Armenian culture and the country's many diasporas that continue to influence what it means to be Armenian. This small country is located at the crossroads of Asia and Europe, where churches from early Christianity and former Soviet factories can be found in the midst of a rugged landscape. At the Folklife Festival, you'll learn about Armenian crafts, cuisine, traditions and heritage.
6
Enjoy a schedule packed with cultural performances, demonstrations, stories and workshops
The Folklife Festival fills every day of its run with globe-trotting events. There are cooking collaborations, tastings, live music performances, arts and crafts-themed workshops, in-depth discussions, parades, dance classes and so much more. Make sure to peruse the entire festival schedule so that you can take full advantage of what this international celebration has to offer.
7
Cap off the festival with Sisterfire
On July 8, Smithsonian will round out the Folklife Festival with Sisterfire, a revival of the DC music festivals celebrating female artists that took place in the 1980s. During the day there will poetry, spoken word and reflections from activists on women's cultures. Evening programming includes two concerts featuring "millennial women artists whose sounds lead us into the future." Make sure to check this out to witness the artistic abilities of Toshi Reagon and BIGLovely, Holly Near, Martha Redbone and many more.