Enjoy the Fourth of July in the nation's capital with fireworks - virtually or in-person.
Each year, Washington, DC celebrates the Fourth of July with a bang. While 2020 presents a different set of circumstances due to COVID-19, there are still plenty of DC-flavored ways to celebrate Independence Day.
Although there will be no Independence Day parade in DC this year, a fireworks display over the National Mall is still planned. While the free A Capitol Fourth concert will not take place live from the West Lawn of the U.S. Capitol, there will still be a broadcast of pre-recorded performances, as well as a live showcase of the fireworks display. For more event updates and details, please see below, and note that Metro has also announced plans for extended service at select stations during the holiday. Read the organization's press release for more details.
As more information about DC's Independence Day celebrations emerge, this page will be continuously updated. Stay tuned!

01
Experience the 'A Capitol Fourth' concert virtually

Although this beloved show will not take place live from the West Lawn of the U.S. Capitol, there will still be a broadcast of pre-recorded performances hosted by multi-platinum recording artist and TV/stage star Vanessa Williams and Emmy-nominated actor and producer John Stamos, as well as a live showcase of the fireworks display over the National Mall. Backdrops for the recorded performances include iconic cities such as Philadelphia, Los Angeles and Nashville. Performers include Patti LaBelle, John Fogerty, The Temptations, Trace Adkins, Yolanda Adams and many more. You can also expect a tribute to front-line healthcare workers, a segment dedicated to America's Black heroes and a salute to wounded warriors and their families.
02
Celebrate with the National Archives from home

For the first time, the National Archives will take its July 4th programming online. You can enjoy a special presentation of the Archives' traditional reading of the Declaration of Independence and a day full of educational programming, including "discussions" with historical figures like Dorothy Hancock, Abigail Adams and Thomas Jefferson. Check out the full schedule and plan out an awesome, digitally enhanced Independence Day.
03
Watch the fireworks against the DC skyline of monuments and memorials

DC's annual dazzling fireworks display is scheduled to occur this year between 9:07 and 9:44 p.m. More than 300,000 cloth face coverings will be available and distributed to visitors. The 35-minute show will be launched along a mile-long stretch from the Inlet Bridge at the south end of West Potomac Park to the north of the Lincoln Memorial and on the grounds of the Washington Monument. On the National Mall, more than 800 acres will be open to the public for flyovers and fireworks, including the area around the Reflecting Pool, the Thomas Jefferson Memorial, the World War II Memorial and the Washington Monument. Flyovers will feature the Air Force Thunderbirds and the Navy's Blue Angels, as well as vintage World War II aircraft. Find more information from the Department of the Interior and National Park Service.

Please note that it is highly advisable to wear a mask and maintain social distancing guidelines if you plan to attend this event.
04
Experience Independence Day at George Washington's Mount Vernon
05
The 2020 'Salute to America'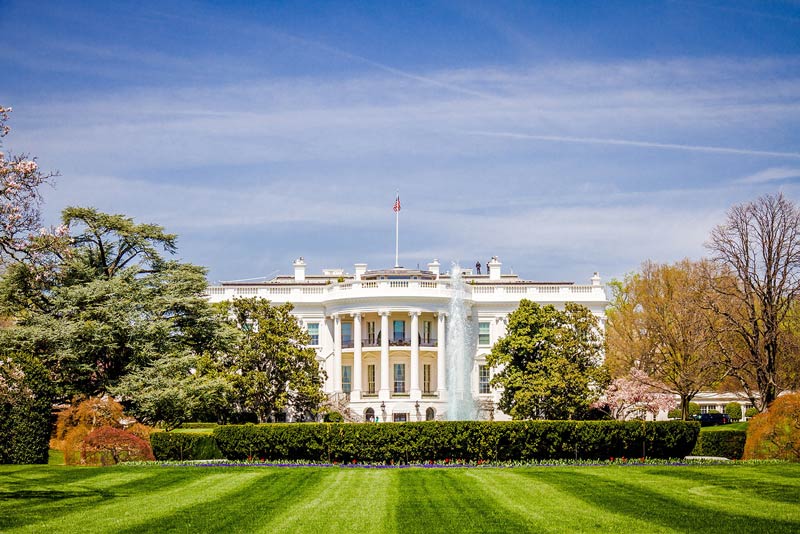 The White House in Washington, DC - Free attraction in DC


For the second straight year, a Salute to America is planned on the South Lawn of the White House and Ellipse for July 4. The event will include flyovers, remarks and music and can be streamed online at whitehouse.gov.
06
Safely explore the culinary capital

With DC in Phase Two of its reopening in recovery from the COVID-19 crisis, numerous restaurants have reopened with safety precautions in place. Check the status on outdoor dining spots, including beer gardens, patios and rooftop restaurants. Takeout and delivery service also remains a safe option for your Independence Day cravings.
07
Explore DC parks, gardens and monuments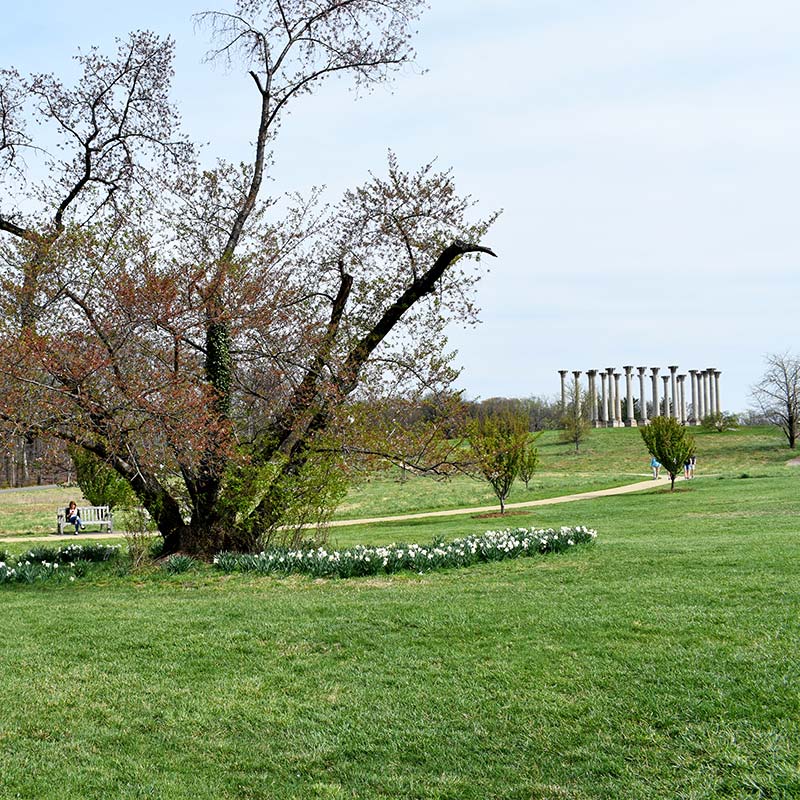 United States National Arboretum in Washington, DC - Free family-friendly outdoor attraction


Some of the city's best spots for outdoor recreation, including the National Gallery of Art's Sculpture Garden and the U.S. National Arboretum, have reopened with limited hours and capacity. National Park Service monuments and memorials around the National Mall are also open for exploring. Please wear a mask and maintain a safe social distance when visiting these areas during an Independence Day jaunt.