Check out the best places to experience the cinema outdoors or by driving-in with these mostly free options in the nation's capital.
While the biggest blockbusters are usually screened in theaters, there are plenty of opportunities to enjoy the warm weather and partake in an old American pastime: drive-in and outdoor movies. Enjoy some snacks and catch classic flicks you've never seen before or re-visit old favorites. Be sure to check out other summer activities across the District.
01
Movies on the Pitch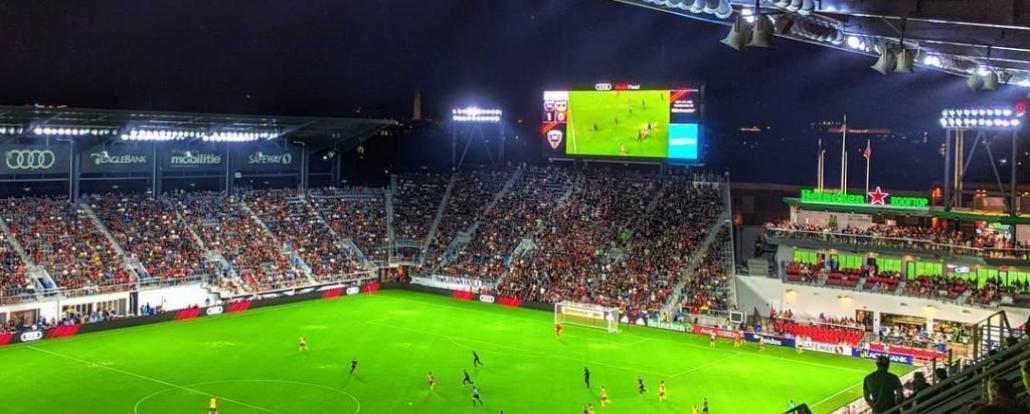 Join the Capitol Riverfront BID for outdoor movies at Audi Field, home of D.C. United, on Thursdays throughout this summer. Upgrade the big screen experience and view recent movies like Sing 2 (July 8) and In the Heights (Aug. 25) on the stadium's jumbotron.
Thursdays: 7 p.m. (Gates open at 5:30 p.m.) | Register
100 Potomac Ave SW, Washington, DC 20024
02
The Drive-In at Union Market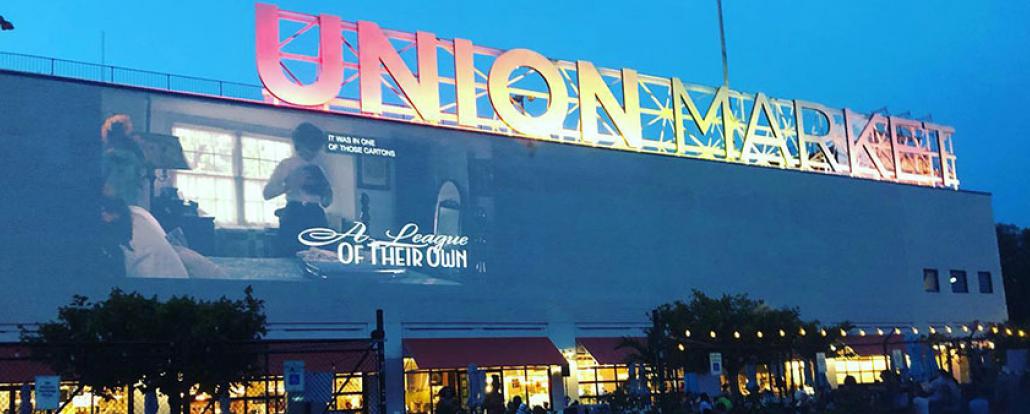 The Drive-In at Union Market is back for its 10th year and ready for action every second Friday of the month through October. Admission is $20 per car and the lot allows up to 170 cars, but visitors on foot can also enjoy the show from Neal Park, free of charge. Level up your theater concessions with the variety of flavors offered at the Market and enjoy your favorite action, comedy and cult classics.
Times vary | Tickets
Union Market, 1309 5th Street NE, Washington, DC 20002
03
GLDN+ Cinema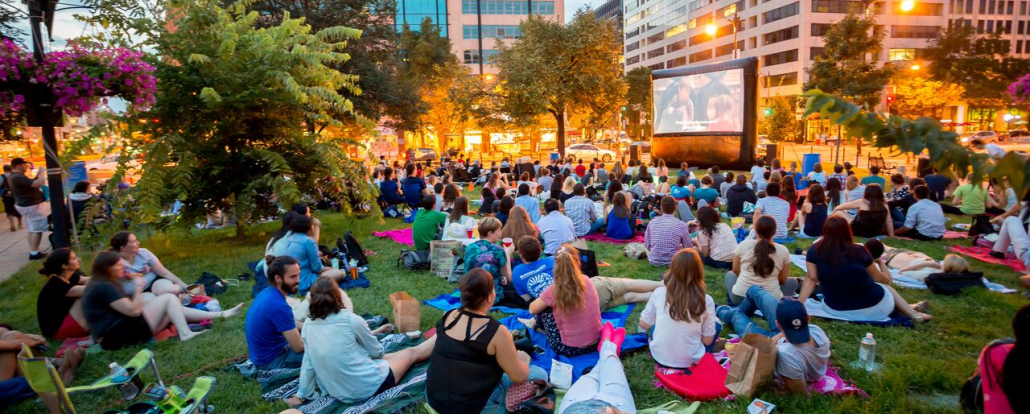 Following golden hour, enjoy a free outdoor movie at sunset hosted by the Golden Triangle BID. Showings are on Thursdays in June and September as a two-part series. June's lineup includes the semi-autobiographical dramedy Belfast and the family-friendly animated hit Soul. September packs a punch with titles like Spider-Man: No Way Home and Respect.
Thursdays: 8 p.m. | Free admission
Farragut Square, 912 17th St NW, Washington, DC 20006
04
Georgetown Sunset Cinema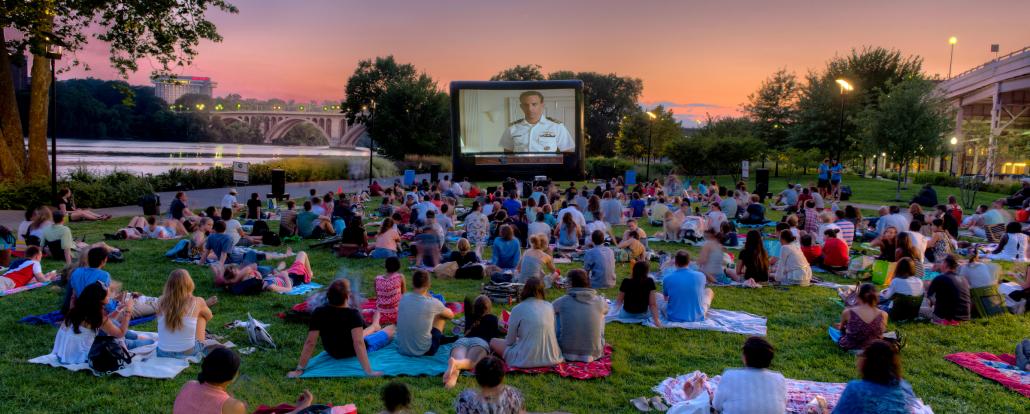 The Georgetown BID's outdoor movie series returns this summer with six weeks of 'Fan Favorite' flicks. Bring a blanket and local bites to enjoy films such as The Goonies, Black Panther and Knives Out. Showings are free and begin at sunset every Tuesday from Aug. 2 through Sept. 6.
Tuesdays: 8:30 p.m. | Free admission
Georgetown Waterfront Park, K/Water Street NW and Cecil Place NW, Washington, DC 20007
05
Drive up to Bengies' Big Screen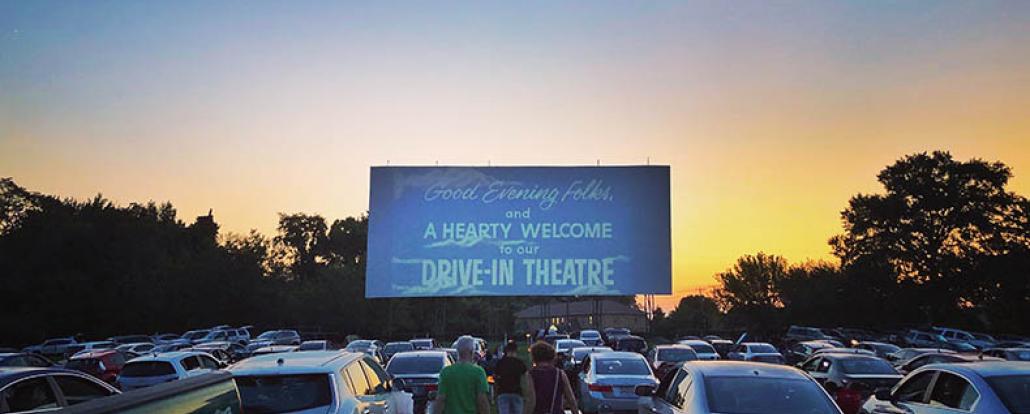 Bengies, in Middle River, Md., is known for having the biggest movie theater screen in the United States. The Bengies Drive-In Theatre offers double features almost every weekend with non-stop projection. Upcoming screenings include Encanto and Doctor Strange in the Multiverse of Madness. Visitors should check out the policies in place before visiting.
Times vary | Tickets
3417 Eastern Boulevard, Middle River, MD 21220
06
Movies on the Potomac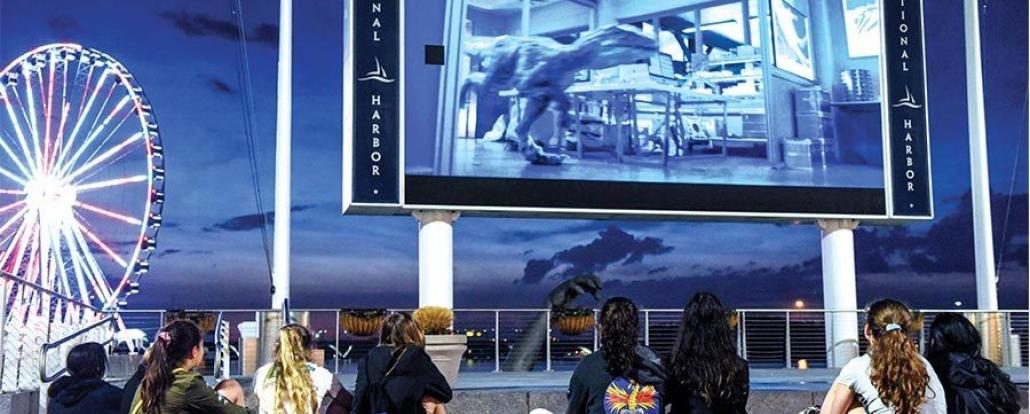 Enjoy movies on the plaza next to the Potomac River all summer long at National Harbor. Every Thursday offers date night picks with family-friendly features every Sunday. Showings will revolve around monthly themes: May focuses animal movies, travel favorites highlight June, food flicks take the cake in July, musicals show off in August and the season rounds out with Americana picks in September.
Sundays: 6 p.m. | Thursdays: 7 p.m. | Free admission
National Harbor Plaza, 165 Waterfront Street, National Harbor, MD 20745
07
CiNoMatic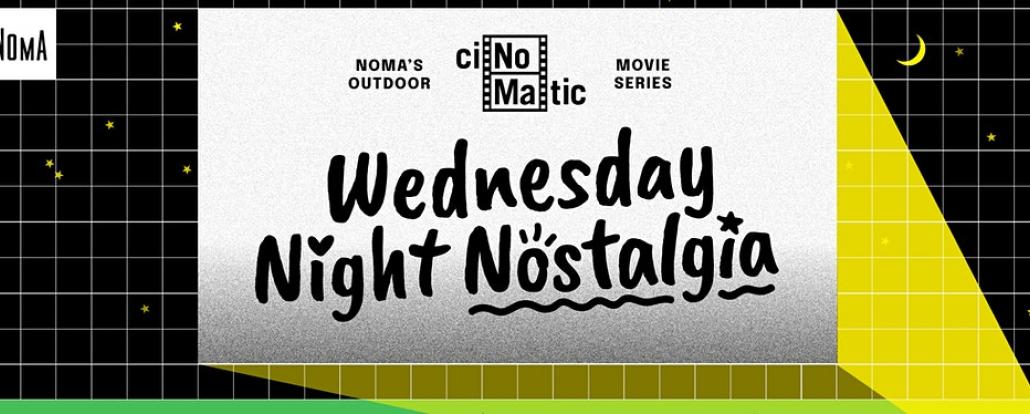 Join the NoMa BID for a dose of nostalgia every Wednesday at sunset through June 8. Showings include The Sandlot (May 25) and Space Jam (June 1). Movies are free and open to the public but advanced registration is encouraged.
Wednesdays: Times vary | Register
Alethia Tanner Park, 227 Harry Thomas Way NE, Washington, DC 20002
08
Adams Morgan Movie Nights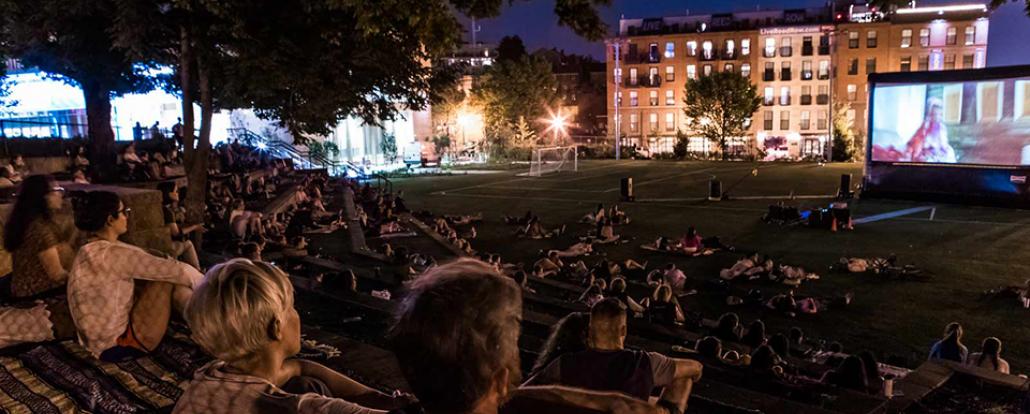 One of DC's most beloved neighborhoods brings its popular film series back for the summer of 2022. This year's movies will focus on "The Road Less Traveled," featuring heroes on a journey of one sort or another. The first screening (May 24) showcases The Princess Bride, the cult classic fairytale with a twist or two, and the series wraps up on June 21 with the crowd-pleasing Encanto. All screenings are free.
Tuesdays: 8 p.m. | Free admission | More info
Marie Reed School, 2201 18th St NW, Washington, DC 20009
09
The Family Drive-In Theatre in Stephens City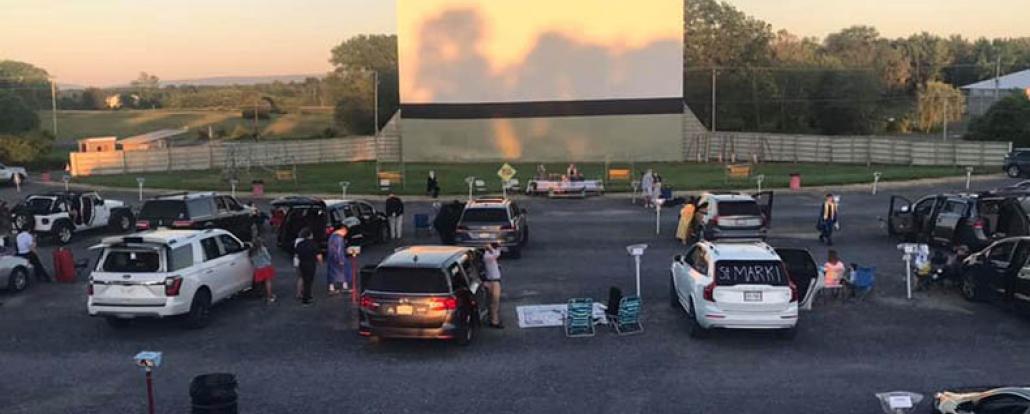 The Family Drive-In Theatre is nothing new to the locals around Stephens City. This two-screen drive-in movie theater, which is pet-friendly, has been around since 1956. The drive-in is currently holding screenings from Friday through Sunday, so make sure you get your ticket ahead of time to enjoy a timeless film.
Times vary | Tickets
5890 Valley Pike, Stephens City, VA 22655
10
Films at the Stone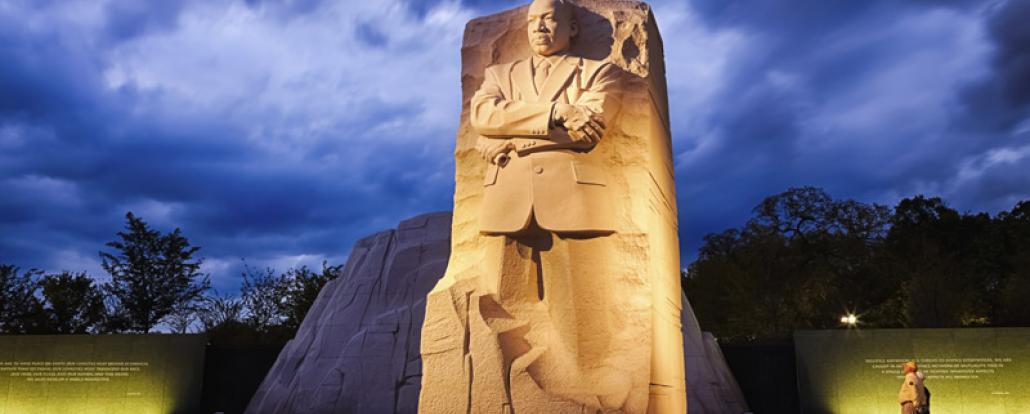 The Martin Luther King, Jr. Memorial is one of DC's most recognizable landmarks and its foundation is proud to present family-friendly, free-to-attend movie screenings this summer. June 16 offers the heartwarming Fatherhood. On July 21, catch Encanto, the viral Disney hit of 2021. Screenings begin at 8 p.m. Make sure to bring your own lawn chair or blanket!
Thursdays: 8 p.m. | Free admission
Martin Luther King, Jr. Memorial, 1964 Independence Avenue SW, Washington, DC 20003
11
Events DC's Summer Movie Series
Make this summer a slam dunk with Events DC's movie series featuring Space Jam 2: A New Legacy. Experience the out-of-this-world sequel to a family classic on Tuesday, Aug. 9 at Gateway DC and again on Tuesday, Aug. 16 at the DC Armory. Both events are free and include interactive games and activities, and complimentary refreshments.
6 p.m. (Showtime: 8 p.m.) | Free admission
Gateway DC, 2700 Martin Luther King Jr Ave SE, Washington, DC 20032
DC Armory, 2001 E Capitol St SE, Washington, DC 20003
12
Sunset Cinema at The Wharf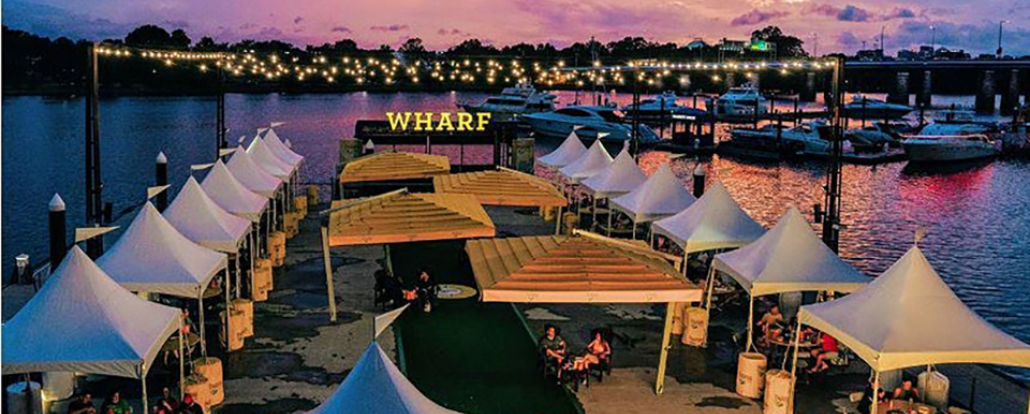 Nothing beats watching the sunset on the water, right? Think again. Enjoy fan-favorite flicks like A League of Their Own (July 14), Crazy Rich Asians (Aug. 18) and more on the Transit Pier's big screen during Sunset Cinema at The Wharf, in partnership with Pacifico Beer. No tickets are needed – just show up, grab a seat and enjoy bites and sips from Wharf restaurants, including the Cantina Bambina concession window.
Thursdays: 7:30 p.m. | Free admission
Transit Pier, 970 Wharf St SW, Washington, DC 20024