Experience modern and contemporary art through a new lens at this free architectural wonder on the National Mall.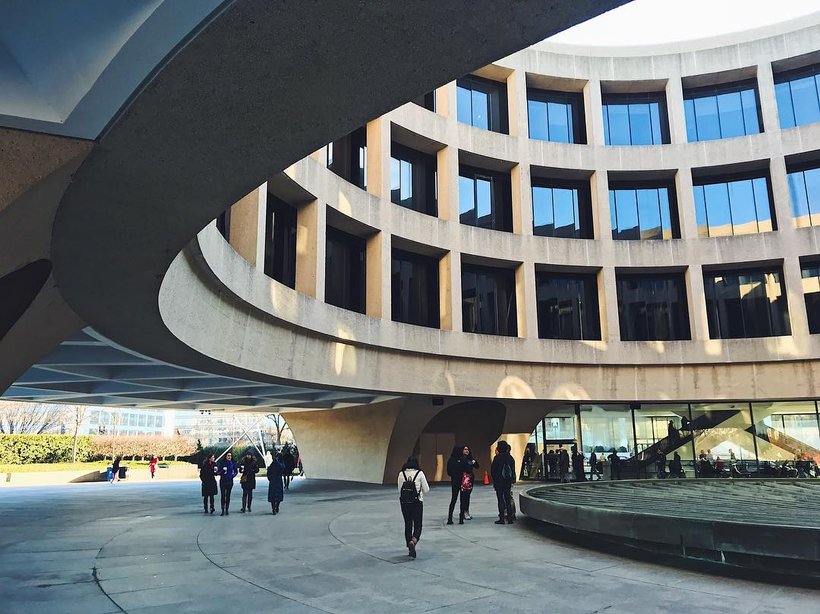 @emilygoesplaces
What is the and Sculpture Garden and where is it?
The Smithsonian Hirshhorn Museum and Sculpture Garden displays some of the most unique artworks in modern and contemporary art, including painting, sculpture and photography. Located at the corner of 7th Street and Independence Avenue SW on the National Mall, the museum is passionate about creating shared experiences among artists, their art and audiences. Founded in 1974 by renowned art collector Joseph H. Hirshhorn, curators continue to expand the collection of the museum, which now boasts more than 12,000 pieces.
The easiest way to get there is via Metrorail or Metrobus. The closest Metro stop is Smithsonian, on the Blue, Orange and Silver lines. The 32, 34 and 36 Metrobus routes will all take you to the National Mall. The museum is handicap-accessible.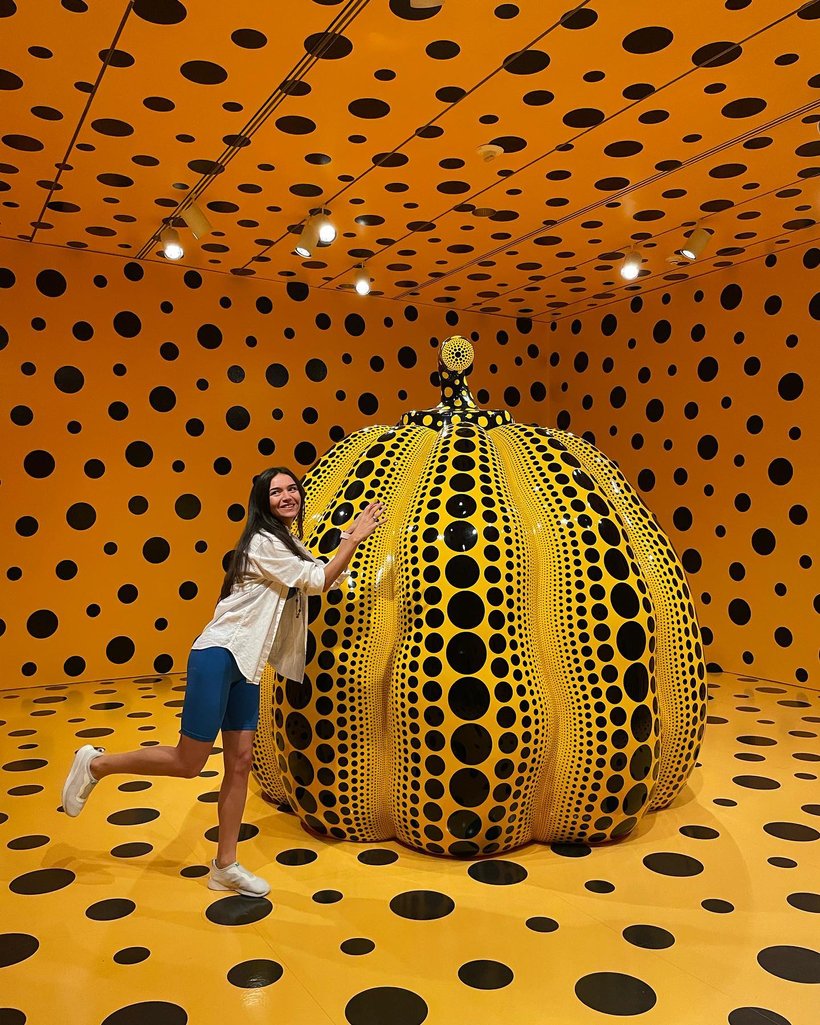 @ananojava
What's inside the Hirshhorn Museum?
The majestic Hirshhorn has a rotating roster of exhibitions, steadily engaging audiences with the finest in modern and contemporary artwork. From April 1, 2022, through June 14, 2023, the museum hosts One with Eternity: Yayoi Kusama in the Hirshhorn Collection, which promises to be one of the most popular exhibits of the year (timed passes are required). Acclaimed Japanese artist Hiroshi Sugimoto recently transformed the Hirshhorn lobby with designs inspired by a medieval Japanese nutmeg tree and its mess of roots. The look and feel extends to a complete redesign featuring a reconfigured entrance and new furnishings, welcome desks, digital signage and a gorgeous 20-foot metal coffee bar that serves up Dolcezza Coffee & Gelato. Visitors can also check out a prismatic light sculpture by Icelandic artist Olafur Eliasson.
Of course, the Hirshhorn hosts in-depth exhibits outside of the realm of these series. You can always expect these exhibits to be edgy and innovative, highlighting artists and works that push the boundaries of what modern art can do. Keep an eye on current and upcoming exhibits as you plan your DC trip, as well as the museum's regular programs, which include educational events, free tours, lectures and film screenings.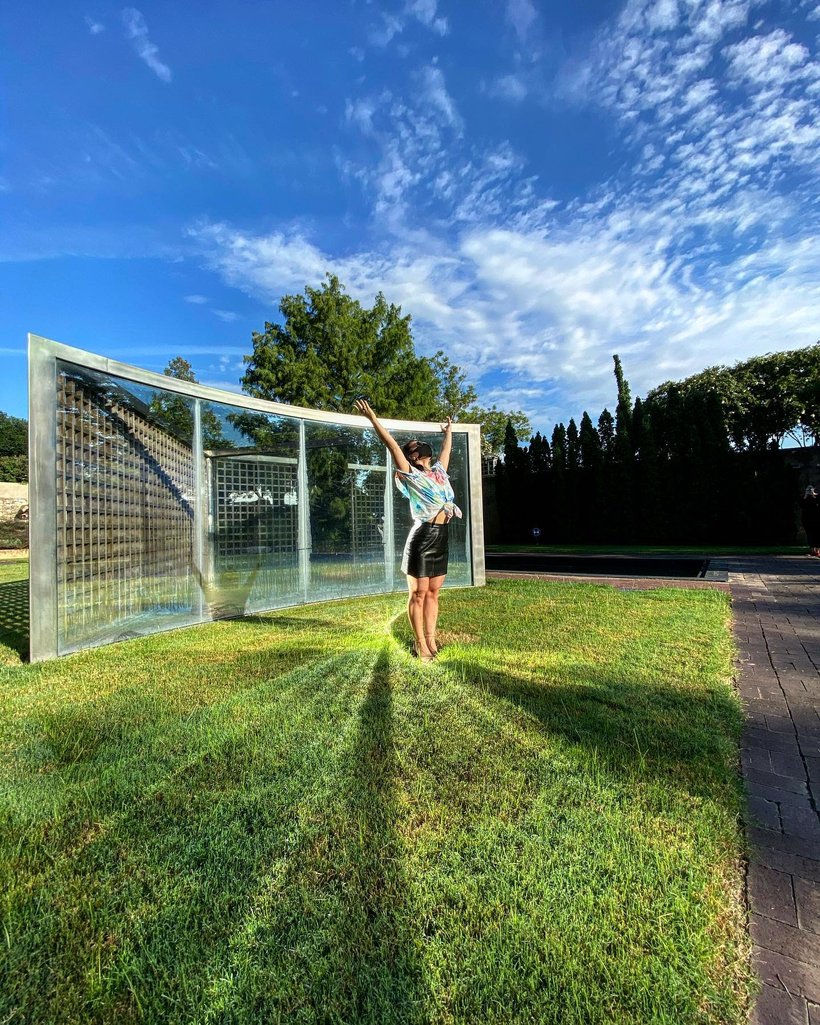 @pootie_ting
What's outside at the Sculpture Garden?
Although it's easy to get caught up in what's inside the Hirshhorn Museum, what's outside of it is equally fascinating, as 197,000 square feet of total exhibition space is put to great use. Take some time to gaze at the museum's architecture, a magnificent circular structure that is the perfect introduction to the forward-thinking creations found inside.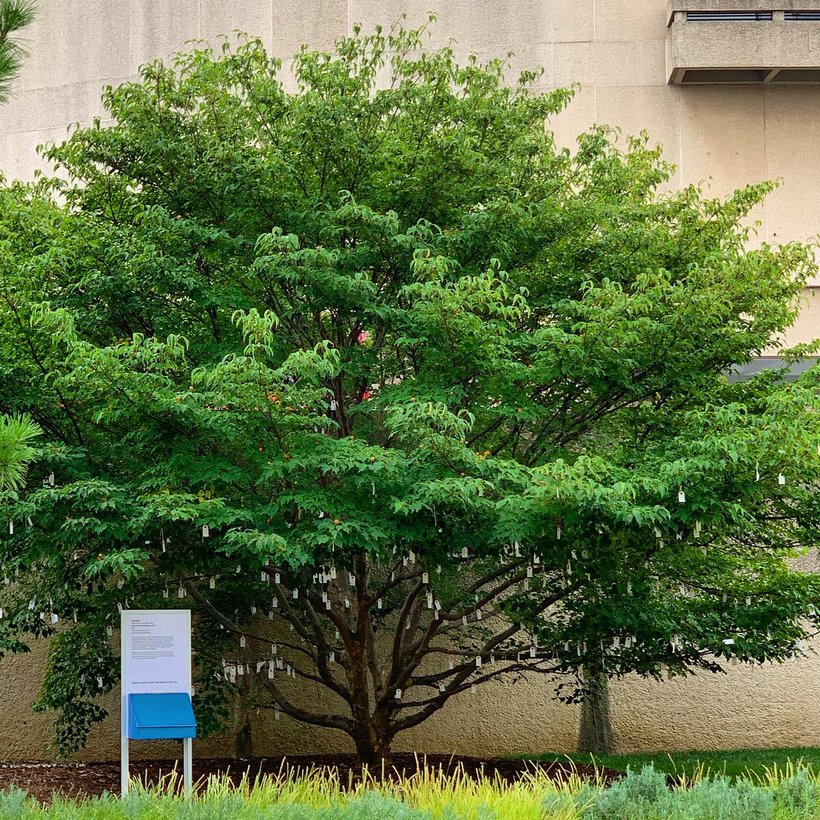 @steph_in_dc
The famed Sculpture Garden (which measures 1.3 acres and is sunk 6-14 feet below street level) and accompanying plaza feature works from multiple artists, displaying their achievements in an open area that is easy to navigate. One of Auguste Rodin's most famous sculptures, entitled The Burghers of Calais, can be found here. Other popular works include Yoko Ono's Wish Tree for Washington, DC and David Smith's Cubi XII. The nearby courtyard area boasts a circular fountain that has also become a trademark of the Hirshhorn.
And make sure you fit in a stop to the Museum Shop, which features a great selection of exhibition catalogues, DVDs, postcards, books, posters and CDs.
Be sure to check out our guide on accessibility within the Smithsonian museums.