This bustling neighborhood offers dozens of trendy restaurants, happening bars and stylish boutiques amid quirky, historic architecture.
Though it's named for a 19th-century traffic circle with a statue of a Civil War general (that's a statue of John Logan and his horse in the center of it), Logan Circle's main drag is actually 14th Street NW. Here, and on surrounding blocks like P Street, you'll find restaurants in red brick storefronts, performance venues and a slew of stylish boutiques, all in a supremely walkable, charming setting. Here are some of the top ways to explore one of DC's hippest 'hoods.
01
See a new play at the Studio Theatre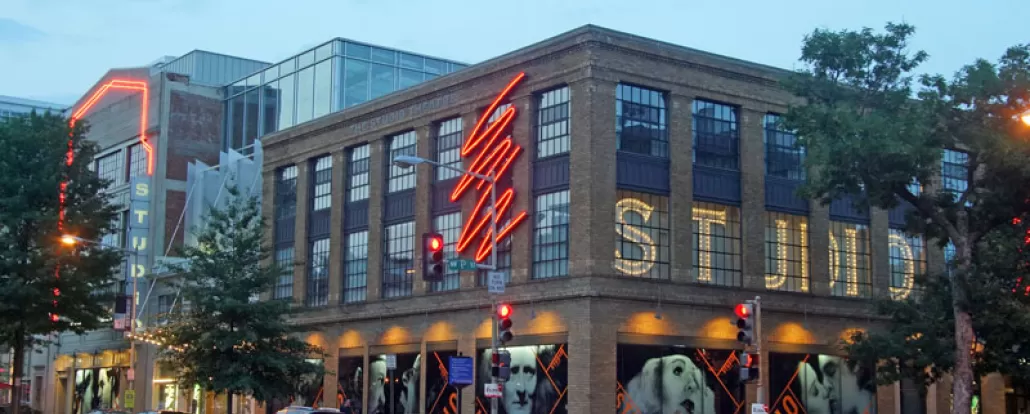 Studio Theatre
Known for its lineup of provocative, fresh plays (many recently on Broadway), this neighborhood stalwart has been putting on shows since 1978. Four stages, including an edgy black-box space, host musicals, avant garde dramas and new comedies in a converted, industrial-cool commercial building.
02
Catch a concert at the Black Cat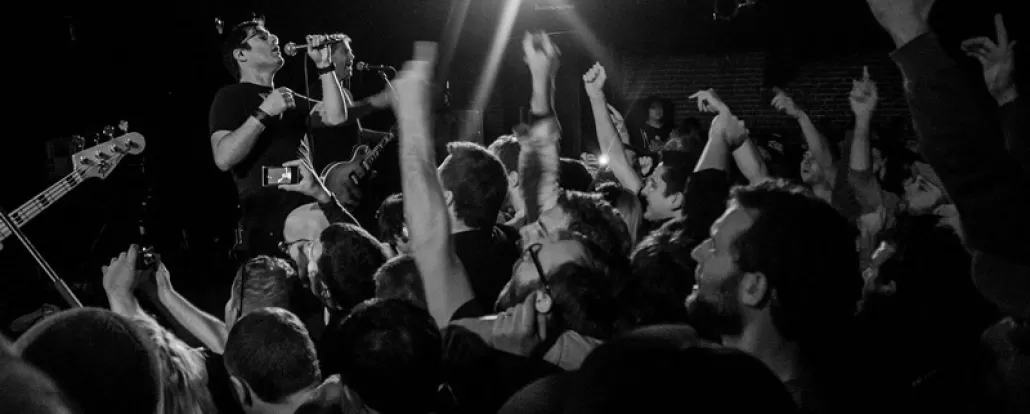 In business since 1993, this dimly let, two-level music hall features an upstairs stage and a downstairs lounge with pinball games and pool tables. Up-and-coming and established rock, punk and electronica acts play here almost every night, plus there are regular DJ gigs and occasional comedy shows. An onsite cafe doles out vegan and vegetarian chow to enjoy before or after the show, including a mighty good lasagna.
03
Quaff an unusual beer at ChurchKey
In a moody, narrow, second-floor space, this temple to suds pours more than 500 beers by the bottle, draft or cask. Look for unusual varieties like sour ales, toasty doppelboks and plenty of hoppy IPAs. The food menu puts unusual spins on pub fare, with items like bratwurst burgers or sausage gravy-covered fries.
04
Take a culinary trip to Paris at Le Diplomate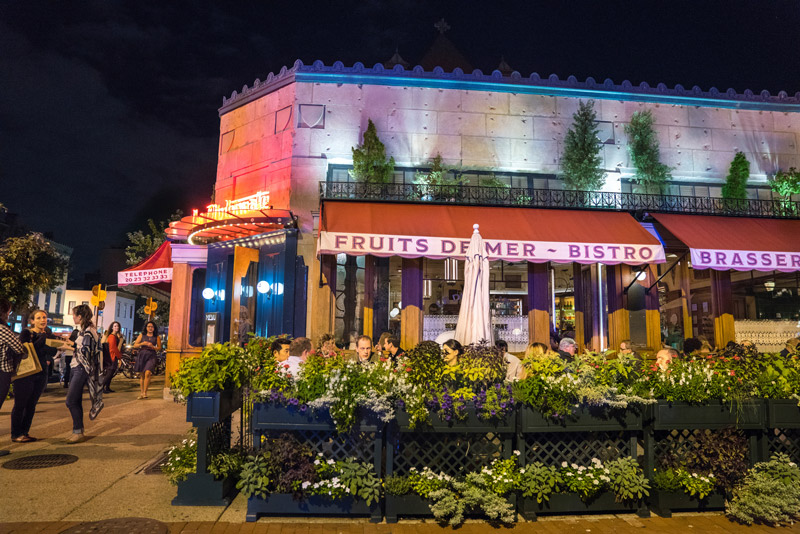 Nighttime patio dining at Le Diplomate on 14th Street - Stephen Starr Restaurant in Washington, DC
Sit at the zinc-topped bar (or outside) in restaurateur Stephen Starr's ode to a classic French brasserie where dazzling, throwback decor sets the scene for Gallic fare like trout amandine and steak frites. Oui, there's often a wait, so come early or get a reservation if you're craving champagne and paté.
05
Shop for haute home decor
A mini design district thrives in this condo- and rowhouse-filled zone. Nesters fill their pads with sofas from Room & Board and one-a-kind vintage items, such as paint-by-number art, and old French chairs, at funky Miss Pixie's Furnishings & Whatnot.
06
Enjoy happy hour al fresco
DC's young and thirsty congregate at many of Logan Circle's bars and restaurants after work, and there's no hotter seat (or standing spot) than on an outdoor patio or roof deck. A few to try:  El Centro D.F. for margaritas and tacos, or Ghibellina, where Italian snacks and wines rule the night.
07
Wonder at DC's only residential circle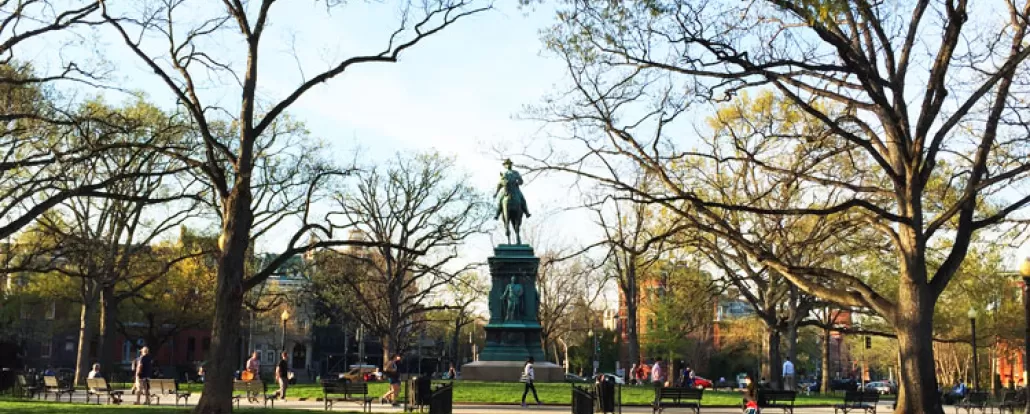 People enjoying Logan Circle on a spring evening - Neighborhoods in Washington, DC
Anyone who has ever driven in DC knows about its infamous traffic circles. But Logan Circle, with its grand Victorian mansions flanking the curves of the street, is the city's last remaining residential one. Stroll around it, admiring turrets, towers and architectural flourishes, or take a picnic to the circle itself to take it all in.
Logan Circle boasts many other restaurants and shops, plus historic charm galore. Wander over to 14th Street for never-ending excitement.