Buy an online gift card, order delivery, write a positive review from a good hotel stay … every little bit helps
As we weather the storm of COVID-19, Washington, DC's hospitality community has taken a major hit. Small businesses, like tour companies, retail establishments and cafes, have lost most if not all of their customers. Restaurants have moved to takeout models or closed entirely. Hotels, which are usually full this time of year, are nearly empty without visitors and business travelers. That said, if you find yourself in Washington, DC and need a place to stay, many remain open and are offering deals and low starting rates, noted below. 
The hospitality industry is the backbone of the city, fueling countless meetings, events, visits and experiences in Washington, DC. More than 76,000 jobs in DC are supported by visitor spending.
As the nation embraces its role to contain the spread of coronavirus, we wanted to share ways you can continue to support our local businesses.

Here's how to help from home:
01
Order delivery from a DC restaurant
We've captured a helpful list of restaurants that deliver straight to your door. Regardless of your quadrant, you can devour DC's finest with everything from fast-casual favorites (think: &pizza, Taco Bamba and We, The Pizza) to DC's signature half-smoke from Ben's Chili Bowl to can't-miss, date-night dishes from Rose's Luxury, Zaytinya and Medium Rare.
02
Buy a gift card to a business you can use in the future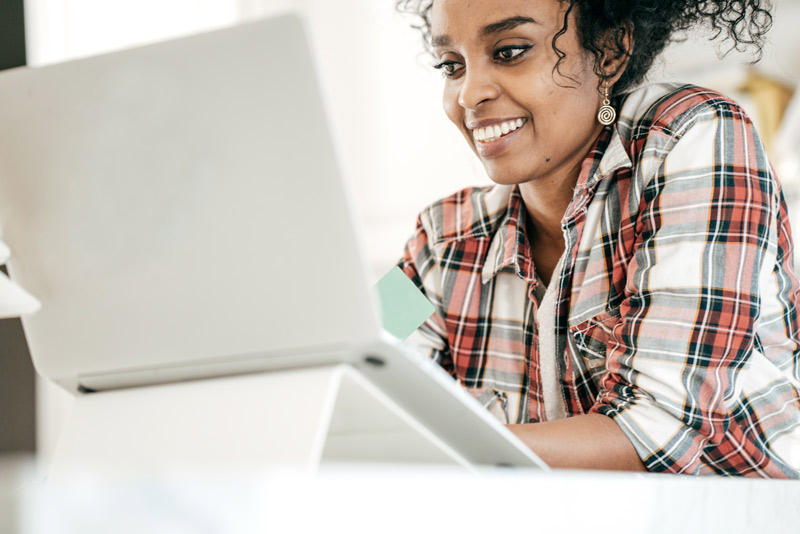 Online credit card purchase
Purchasing gift cards, if you're able to, is a great way to take action and stimulate the economy now. With businesses facing an uncertain future, gift cards can be thought of as tiny loans made to provide immediate impact and cash. Pick up a gift card from an array of local businesses:
O Museum in The Mansion - Purchase a gift card for future use toward all activites at the Mansion, including tours, concerts, programs and merchandise. All proceeds will benefit their programs.
DC Design Tours  - Gift cards start at $35
ARTECHOUSE - Pledge as little as $25 to become a supporter for two future tickets
Kick Axe Throwing - Get 30% off your gift card with the code TOGETHER30 and for every $150 purchased, you receive a free den rental
Merzi - 20% bonus on all gift card purchases
USA Guided Tours - Can be used any time in the future on any of their tours
Adams Morgan Partnership BID - Purchase a gift card to a retailer or restaurant in the neighborhood, or order carry-out or delivery from its array of eateries
03
Get a book from a local bookstore or DCPL's digital collection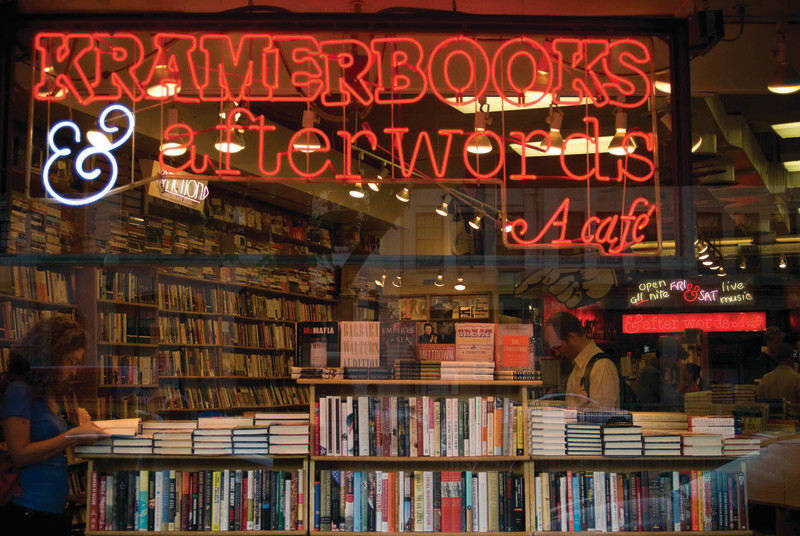 One great way to alleviate the stress of uncertain times and staying home all day – especially if you've had too much screen time – is to pick up a good book. Some welcome news amid this crisis is that Kramerbooks delivers and Capitol Hill Books will send you a curated bundle if you share how much you want to spend and what your favorite genres are. If you're more of a digital book reader, tap into the DC Public Library's collection, or use the Libby app to get access to the library's collection of audio books.
04
Leave a review for a hotel that left an impression
A fun fact about the hotel and hospitality world, your opinion truly matters. Have a stay where you or your family were blown away by customer service or amenities that went above and beyond? Let them know! While DC hotels are usually packed in spring, this year will be quite different. One way to positively impact hotels, other than buying gift cards for future stays, is to share your best past experiences on Tripadvisor. Hotels and their employees rely on Tripadvisor reviews to help drive future demand of the hotel and influence potential guests as they research trips.
Additionally, if you find yourself in Washington, DC and need a place to stay, many hotels are still open and welcoming guests as well as offering deals or low starting rates at the moment.
05
Take a virtual tour of DC's museums
06
Play tourist from your couch on a 360-degree tour of the city
Grab your phone, put your fanny pack on and walk to your couch as you embrace your inner tourist with more than thirty 360-degree videos of popular tourist attractions. While it's recommended to stay indoors, you can champion the city's unbeatable tourist attractions from home. Go from the National Mall to the neighborhoods to off-the-beaten-path sights all from the YouTube app on your phone. 
07
Surprise a friend with a gift or treat yourself
DC's creative community lives up to its name, even during a pandemic. Countless small businesses have quickly enhanced their online presence, while others are finding innovative ways to serve the city. Nothing says "I support local businesses" like the Shop Made in DC gift box (including a Corona Care Kit rife with therapeutic aromas). As access to hand sanitizer wanes, Ivy City distillery Republic Restoratives has engineered "hand cleaner" to give away when you purchase a bottle of its vodka, bourbon, rye or brandy. District Doughnut and Ice Cream Jubilee teamed up to give the people what they really wanted all along: doughnuts and ice cream delivered together, with low fees across the board.
08
Donate to businesses that have made an impact on your daily life
As restaurants, bars and others in the service industry grapple with the COVID-19 crisis, consider making a donation, if you're able to. A grassroots effort has been established to easily send a virtual tip to one of 1,000+ DC service industry members via Venmo, Cash App or PayPal. The Restaurant Association of Metropolitan Washington has set up the Coronavirus Workers Relief Fund, which assists food service industry workers with supplies, community support, family meals and more. Petworth bar Hook Hall pivoted to launch Hook Hall Helps, and is helping to deliver care kits and family meals from 6-8 p.m. daily for industry workers. Additionally, show your support for the theater workers in the area by donating to the Taking Care Fund, which provides emergency assistance DC-area theater professionals in times of unforeseen financial hardship. theatreWashington has already committed $100,000, the Revada Foundation has committed $10,000 and DC theater artists Rachel Grossman and Colin K. Bills contributed $5,000. theatreWashington is asking the public to match this pledge of $115,000 to assist the hard-working people in the theater industry.
09
Help spread the word about businesses that are making an impact in the community
Available at these locations:
Crystal City- Good Stuff Eatery and We, The Pizza
Georgetown- Good Stuff Eatery
Capitol Hill- Good Stuff Eatery, We, The Pizza, and Santa Rosa Taqueria
Ballston- We, The Pizza pic.twitter.com/OLNyffMkr3

— We, The Pizza (@wethepizza) March 13, 2020
Kids / Elderly Eat Free
Businesses like We, The Pizza, Rasa and Ben's Chili Bowl are offering free meals for school kids and the elderly, in need.
José Andrés
DC's favorite good samaritan has turned his closed restaurants into "community kitchens" with limited takeout menus available at reduced prices.
Participating locations will operate from 12-5 p.m. daily. The menus will be created daily based on food stocks available at the restaurant and in most cases will not be from the current restaurant menu. Locations are as follows:
●      America Eats Tavern, Georgetown: A community kitchen will operate from the front door.
●      Jaleo, Bethesda: A community kitchen will operate from the side door.
●      Jaleo, Crystal City: A community kitchen will operate from the patio space.
●      Jaleo, Penn Quarter: A community kitchen will operate from the side door.
●      Oyamel, Penn Quarter: A community kitchen will operate from the side door.
●      Zaytinya, Penn Quarter: A community kitchen will operate from the side door.
DC-area fast-casual Beefsteak will be open for delivery only at its Dupont Circle and George Washington University locations, available via the website.
10
See something, say something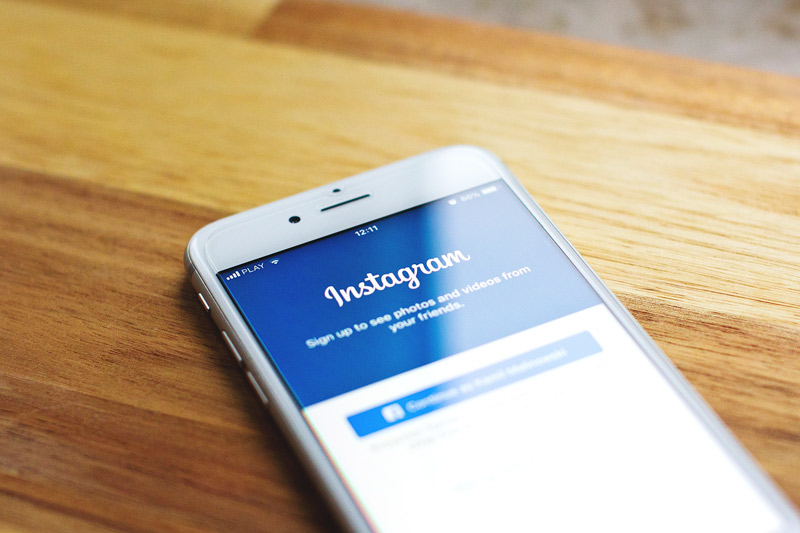 Instagram on Cell Phone
Notice a business or a neighbor doing good? Let us know. Want to give a shout out to someone in the medical community working hard to keep us safe, we'd love to support them. Tag us on Twitter @washingtondc or Instagram @visitwashingtondc.