You are here
3 Days Following President Lincoln's Footsteps in Washington, DC
3 Days Following President Lincoln's Footsteps in Washington, DC
Day 1: From the Lincoln Memorial to Ford's Theatre
Morning
Start your day at the Lincoln Memorial. Lincoln's statue gazes out across Memorial Bridge to Arlington National Cemetery, which was home to Robert E. Lee's former estate. Hop into a cab to visit President Lincoln's Cottage. Lincoln spent his summers here in 1862, 1863 and 1864, and drafted the parts of the Emancipation Proclamation there.
Afternoon
Have a late lunch in bustling Penn Quarter, then explore the Smithsonian American Art Museum and National Portrait Gallery. The 16th president celebrated his second inaugural ball in the grand space known as the Lincoln Gallery. The Portrait Gallery's collection of presidential portraits includes the last photograph taken of Lincoln.
Evening
From there, it's a quick walk to Ford's Theatre. The underground museum illustrates the events leading up to Lincoln's assassination. Catch an evening performance of an American classic.
Day 2: Continue in the 16th President's Footsteps
Morning
Take in the treasures at the National Museum of American History, including Lincoln's top hat. Civil War buffs can also spy the chairs that Grant and Lee sat in during the surrender at Appomattox.
Afternoon
Pause for a photo outside the White House, then have lunch at the Willard InterContinental, where Lincoln stayed before moving into the White House in 1861. There's a copy of his bill on display in the hotel's history gallery.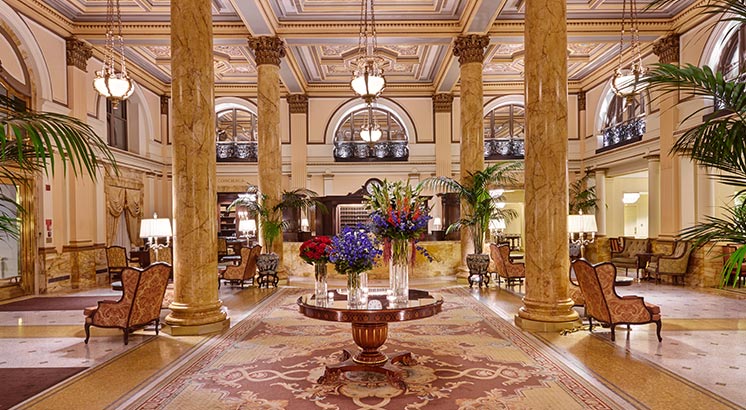 Evening
Pay a visit to New York Avenue Presbyterian Church, just two blocks away; it's where Lincoln worshipped. Emulate Lincoln's love for Shakespeare with an evening production at the Shakespeare Theatre Company or Folger Shakespeare Theatre.
Day 3: Capitol Hill & More
Morning
Begin your day at the National Museum of Health & Medicine, which houses a fascinating collection of artifacts, including the bullet that took Lincoln's life and fragments from his skull.
Afternoon
From there, head to Fort Stephens. Part of the fort system erected to defend Washington, DC, it was the site of the only battle to take place within the District, where Lincoln was famously under fire.
Evening
Spend the afternoon on Capitol Hill. Explore the fascinating collections of Civil War photographs at the Library of Congress, then unwind in Lincoln Park - it's home to the original memorial to Lincoln, paid for by newly freed slaves.
Looking for more ideas for your visit to Washington, DC? Explore even more adventures and itineraries here.
3 Days in President Lincoln's Footsteps in Washington, DC