Learn more about internal and industry initiatives to propel progress in tourism and hospitality.
Across a wide variety of personal and public-facing conversations, discussions with media and raw and emotional video, Destination DC's (DDC) Elliott L. Ferguson, II is prioritizing racial equity and social justice. Diversity, equity and inclusion have always been key pillars in Ferguson's leadership, guiding his recruitment of a diverse staff, mentorship of local students and influencing his agenda as national chair of the U.S. Travel Association. Following the murder of George Floyd in May 2020, Ferguson became an even more outspoken voice in the effort to combat racism and create opportunity for all people.
Urgent Awareness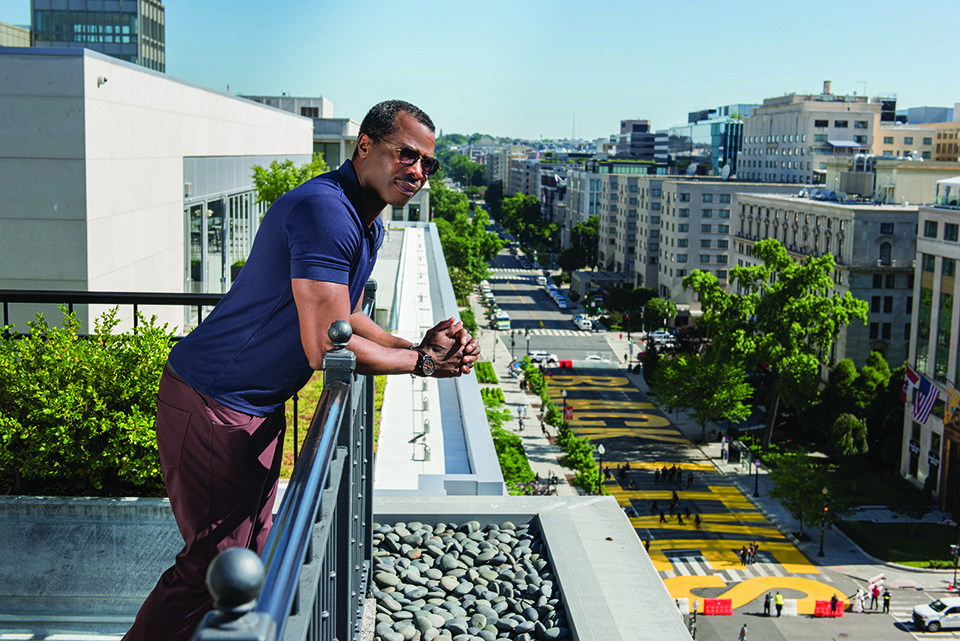 In the aftermath of Floyd's murder and the overwhelming response nationwide, seven Black executives from destination marketing organizations across the country partnered on a video to share their experiences and encourage an open dialogue about race and racism throughout their lives and in the tourism industry. Running eight minutes and 38 seconds, 5 Questions About Race takes less time to view than the 8 minutes and 46 seconds that George Floyd had a knee on his neck when he was murdered on May 25, 2020.

Ferguson recognizes that the conversation around racial inequity isn't always easy.

"There are typically a few reactions: some people are concerned; some don't know what to say; some are scared; and some, unfortunately, won't seriously attempt to understand the issues their Black colleagues face. But these are discussions we need to have and then follow them with action if we are to effect real change in our country, so I encourage everyone to have open and honest dialogue."

Additionally, Ferguson and DDC's senior vice president of marketing and communications, Robin McClain, joined 19 other Black executives who penned an open letter that asked tourism industry colleagues to consider questions that have to do with being truthful about racism, creating opportunities for minorities at all career levels and representation in marketing and sales efforts. The group was recognized by the Events Industry Council with the Social Impact Award: Leading in times of crisis.
Industry Work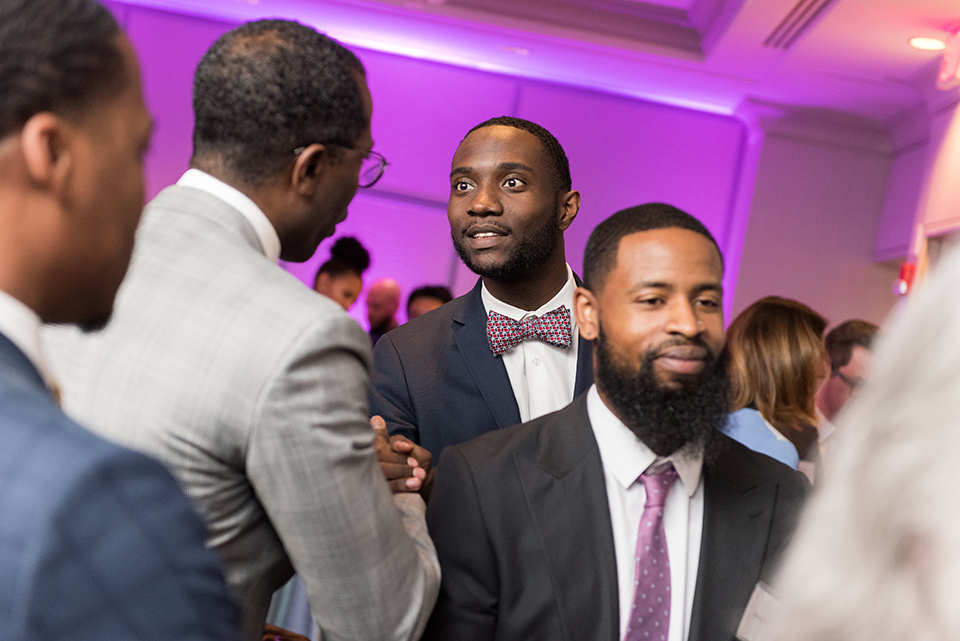 In Feb. 2021, Tourism Diversity Matters launched. The new organization is focused on creating diversity, equity and inclusion opportunities at all levels of the tourism and hospitality workforce, and Ferguson currently serves as chair of the board of directors.

While he was national chair of the U.S. Travel Association, Ferguson led two webinars for the industry to discuss racism and penned a blog post entitled "A Travel Industry Discussion of Race and Racism." DDC's senior leadership has also participated in panels and discussions with clients on DEI topics.

Local conversations have also been a priority. DDC is membership-based, with about 1,000 members of the tourism and hospitality industry. Programming and events have addressed racial inequity and ignited conversations that are thoughtful about current issues including the Black Lives Matter movement, race, diversity and difference. A recent leadership series included "A Win for Words" with Rebecca Roberts of Planet Word and Richard Reyes-Gavilan of DC Public Libraries, "Grateful for DC" with the Smithsonian Institution's Lonnie Bunch and "Leadership, Faith, & Recovery in the New Year" with Dean Randy Hollerith of the Washington National Cathedral.
Media Amplification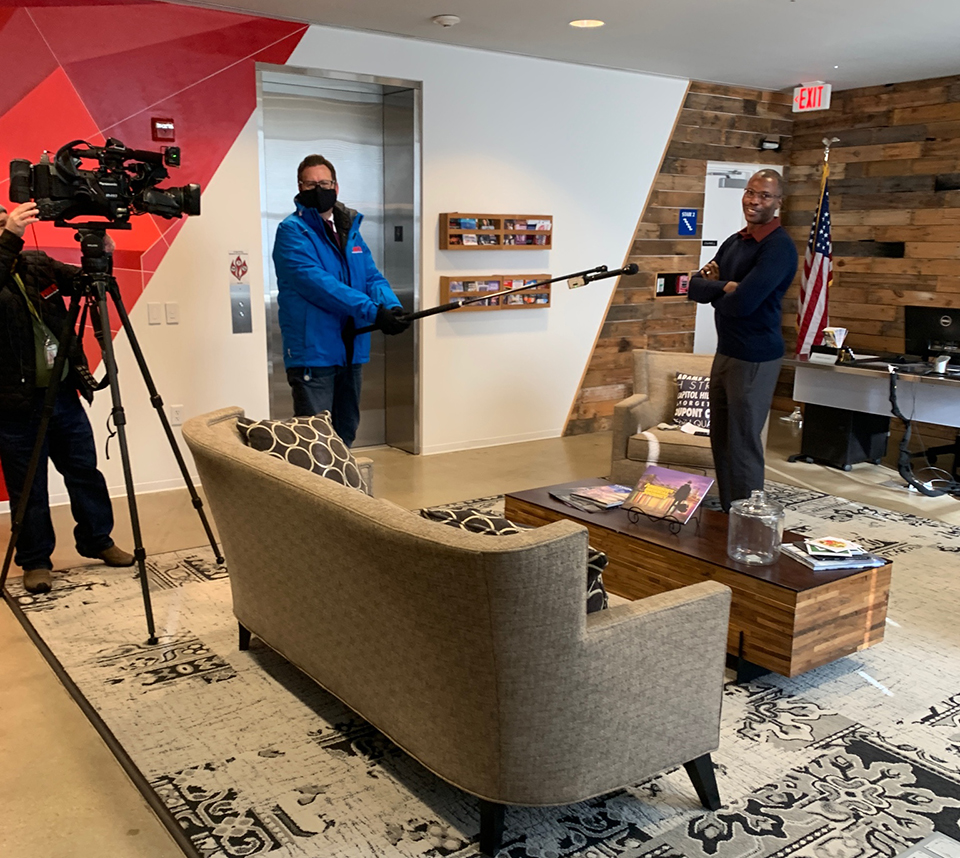 While efforts are not about publicity, media coverage has helped extend the reach and message of DDC's leadership around race and equity. Ferguson has thoughtfully discussed these topics in articles including "Our Nation Is Burning": Black Meeting Professionals Respond to Protests Sparked by George Floyd Death, Northstar Meetings Group; The head of D.C. tourism group reflects on being one of the few Black men at the top of the industry, Washington Post Magazine and Addressing Racism, a cover story in Meetings & Conventions. Convene featured Ferguson in its PCMA Groundbreakers initiative, which "honors industry trailblazers who represent diverse sectors of the business events community, recognizing those who have made a significant contribution to their organizations and programs that advance inclusion and equity." Smart Meetings, Black Meetings & Tourism and USAE are among the many outlets covering Tourism Diversity Matters.
American Experience Foundation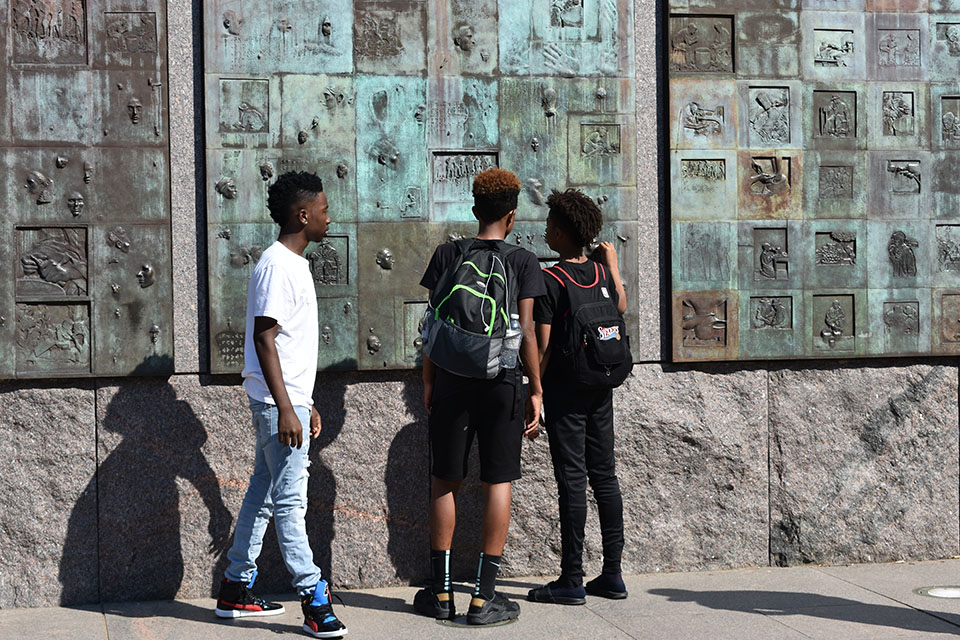 DDC's affiliated nonprofit charity, the American Experience Foundation (AEF), offers scholarships to qualified students and alumni from DC's four high school Academies of Hospitality & Tourism. The foundation also facilitates internships, connections to hospitality professionals and career exposure for DC students.

The organization helps build racial equity in DC's hospitality and tourism industry by opening doors for students, filling a need for career exposure and paths to success with inspiration, real experiences and training opportunities. By giving young people the tools needed to navigate college and careers, they are also better equipped to know how to change this industry for the better. AEF also works with professionals by providing ways companies and individuals can invest their time, energy and resources into BIPOC young people and gain better understanding of what their needs and challenges look like.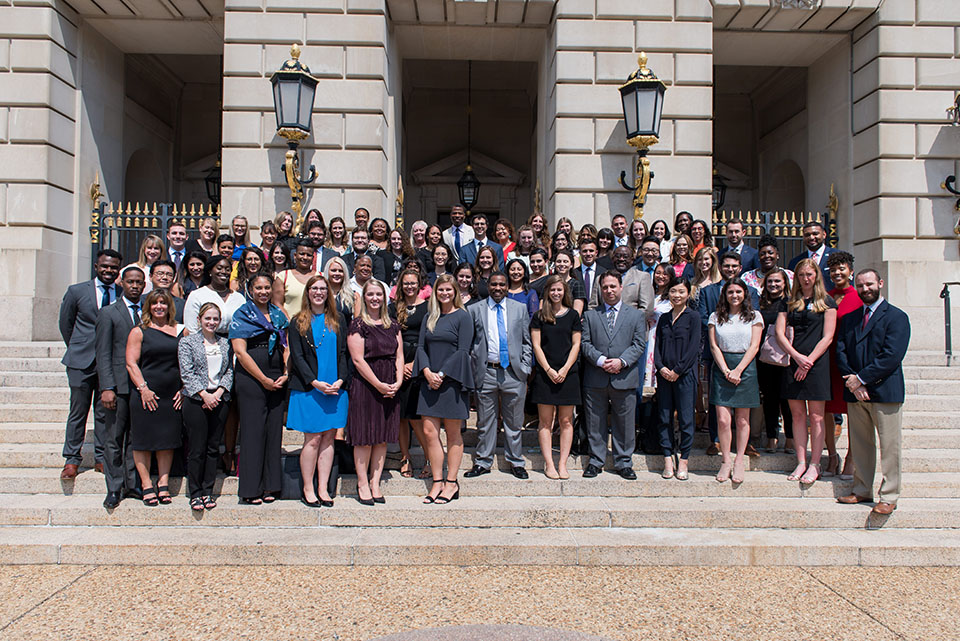 DDC has started a DEI Task Force internally, focused on discussing issues of equality and opportunity that span race, gender, sexual orientation, religion and ethnicity, as well as facilitating awareness about our colleagues' experiences.

"There's always more that can be done, so this past year has also been an opportunity to look at our own organization and examine how we operate and where we can make improvements. I'm proud of my team for showing up for these conversations and continuing the important work to make real change," Ferguson said.