You are here
14 Coffee Shops & Bakeries Near the Walter E. Washington Convention Center
In need of a quick coffee break in between sessions or meetings? Check out these DC coffee shops and bakeries all within walking distance of the convention center.
Downtown DC has a variety of coffee shops and cafes fit for a business meeting or a quick break while at a convention in town. Here's a guide to some local favorites that are sure to please meeting attendees.
1
Compass Coffee (in the Walter E. Washington Convention Center)
No need to go far with a quick caffeine fix at Compass Coffee right in the grand lobby of the Walter E. Washington Convention Center. From herbal teas and pour-over coffees to specialty lattes, this local DC coffee roaster is bound to strike your fancy.
2
DeliZique (0.1 miles)
Check out the cafe-style breakfast fare, made-to-order sandwiches, coffee and snacks at this local go-to spot. From espressos and smoothies to killer breakfast sandwiches, DeliZique has a variety of options.
3
La Colombe Coffee Roasters (0.2 miles)
Craft coffee roaster La Colombe offers a grab-and-go draft latte in a can, cold brew on tap and several savory and sweet delights.
4
Killer E.S.P. (0.2 miles)
Located in the heart of Chinatown, Killer E.S.P. offers a variety of specialty coffee, loose-leaf teas and a diverse menu of pies from the infamous Dangerously Delicious Pies (including everything from sweet pies to savory pies and quiches). In addition, gluten-free pastries and empanadas are also available in this grab-and-go shop.
5
Buttercream Bakeshop (0.2 miles)
Any sweets lover in DC will tell you this local bakeshop is a feast for your eyes. Pastry chef Tiffany MacIsaac brings an array of unique muffins, scones, filled croissants and freshly baked cookies to accompany the perfect latte.
6
Dolcezza Gelato & Coffee (0.2 miles)
The popular DC gelato chain has many shops throughout the city, offering its award-winning gelato menu and a perfectly brewed cup of coffee. As the winner of the Best Gelato in DC for four years in a row (Washington City Paper) and winner of the Best Coffee and Croissants in the Area (Trip Advisor), this is one spot you won't want to miss.
7
Union Kitchen Grocery (0.2 miles)
A unique homegrown market, Union Kitchen Grocery features cold-brew coffee, sandwich specials and a rotating menu on the hot bar, perfect for people on the go.
8
Kintsugi (0.3 miles)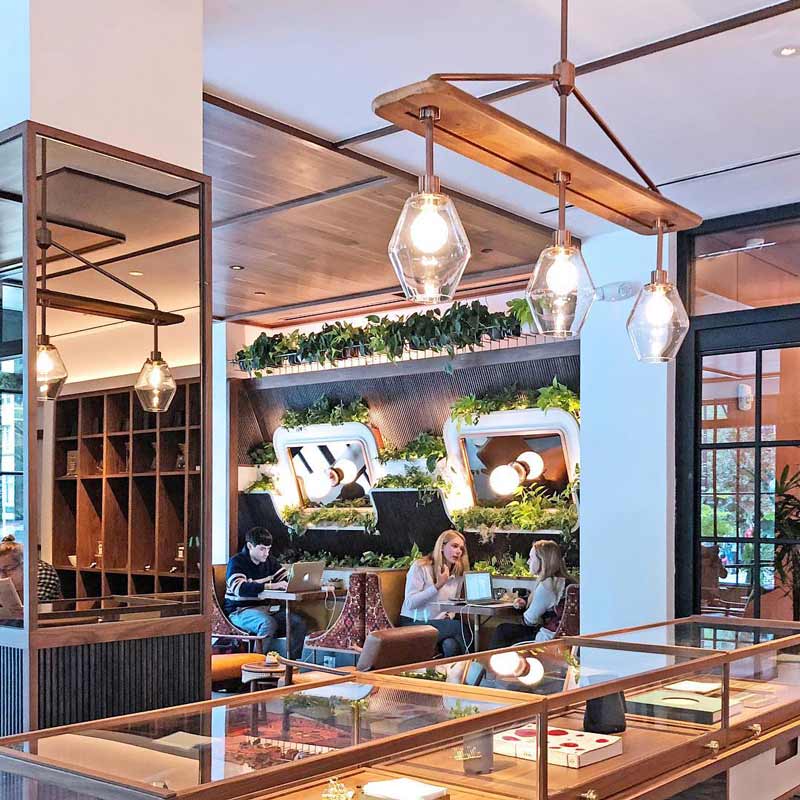 All-day coffee shop Kintsugi, located inside Eaton Workshop​, offers various beverages with fair trade coffee from Red Rooster Coffee (Floyd, Va.), Native American-inspired organic teas from Neakita and juices from Misfit Juicery. Daily doughnuts and muffins are compliments of James Beard-nominated pastry chef David Collier and many menu items are vegan and gluten-free. The shop also boasts plenty of seating.
9
A Baked Joint (0.3 miles)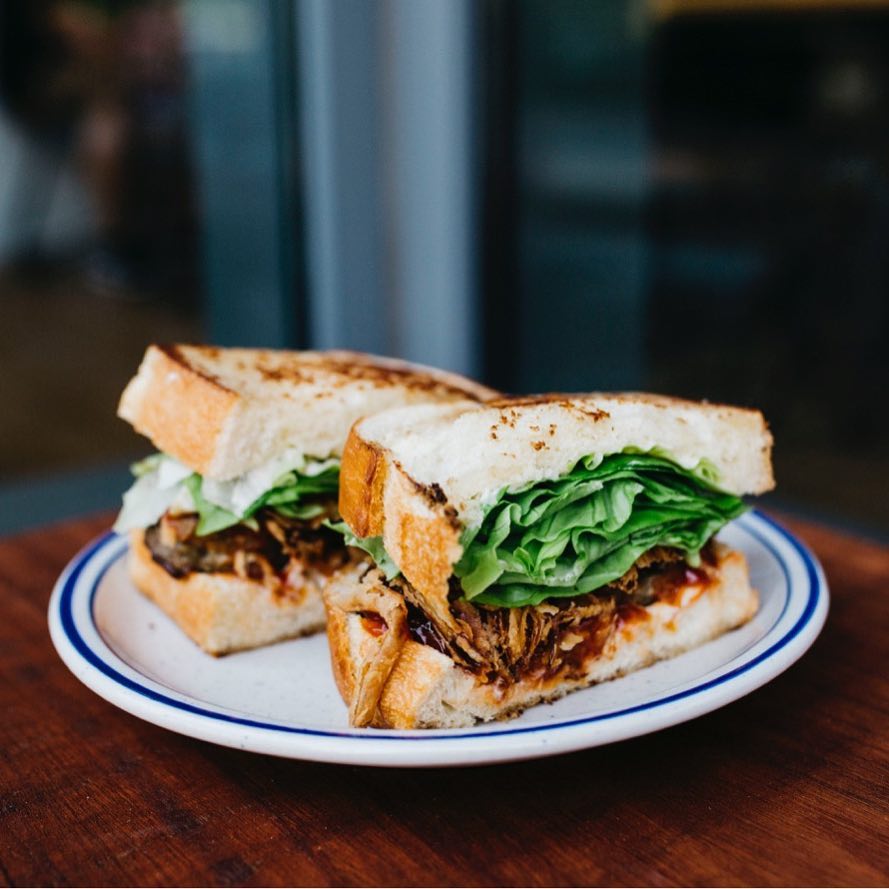 The sister store to the popular Baked & Wired in Georgetown features daily fresh bread, savory oatmeal, morning sammies and so much more. Pop by for a quick drink and breakfast bite or later in the day to sit down for lunch.
10
Seylou (0.3 miles)
This whole grain bakery is the perfect spot for a quick sweet treat or a coffee. Seylou offers customers a unique experience with a menu featuring 100% whole grain breads made in their wood-fried oven. Offerings include nutritious specialty items, pastries, coffees and teas.
11
Milk Bar CityCenterDC (0.3 miles)
As an award-winning bakery from Chef Christina Tosi, Milk Bar CityCenterDC is the spot for your sweet-tooth craving with delights ranking from cakes, cake truffles, cookies and milkshakes to accompany your mid-day coffee.
12
Capital One Café (0.3 miles)
Capital One
The Capital One Café allows guests to enjoy Peet's Coffee while relaxing in a comfortable community space with locally baked treats, free WiFi and power outlets.
13
Chinatown Coffee Co. (0.4 miles)
This local spot on H Street is conveniently located right by the metro with church bench seating and various culturally unique blends of coffee.
14
Bakers & Baristas (0.5 miles)
Bakers & Baristas combines hand-crafted baked daily pastries with locally roasted coffee from Vigilante Coffee Roasters. The sleek shop also offers savory croissants, quiche, cookies and muffins and seating for a casual coffee or business conversation.