While hybrid and virtual meetings remain the norm, book a non-traditional studio in Washington, DC and bring a taste of the city to your next meeting or event.
As meetings adapt in a digital world, enterprising event strategists are leaning into hybrid options. Washington, DC is uniquely set up to complement in-person or virtual meetings thanks to a variety of venues that can stream to all ends of the globe. Plan your next hybrid event or streaming session in the nation's capital at a studio with a stunning DC backdrop, at an historic location or at a tech-forward hotel.
01
Arena Stage at the Mead Center for American Theater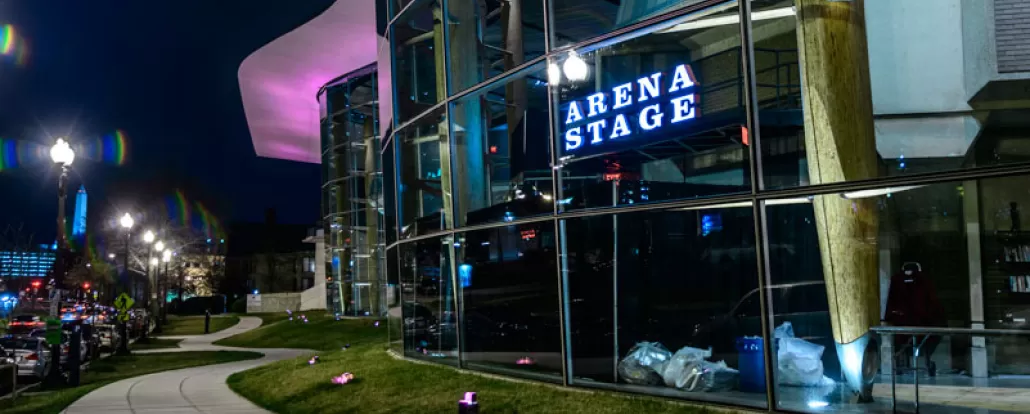 DC has one of the strongest theater communities in the U.S. and the stunning Arena Stage situated in the historic Southwest Waterfront neighborhood is the perfect location to add a touch of drama to events. Check out the fully-restored and historic Fichandler Stage and Kreeger Theater, and the all-new Kogod Arlene and Robert Kogod Cradle space, all available for rental now.
Arts and culture venue
02
Big Whig Media at the Willard Washington D.C.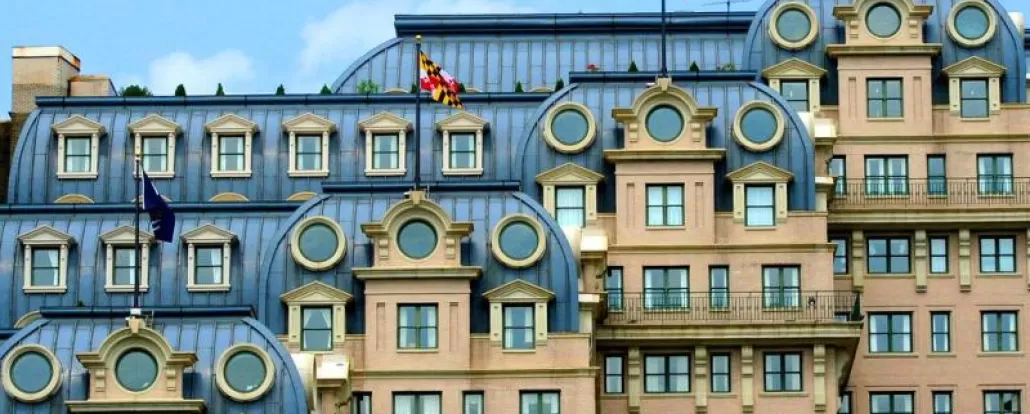 Nestled in the courtyard of the Willard InterContinental Washington on DC's iconic Pennsylvania Avenue, Big Whig is a ground level all-purpose broadcasting studio one block from the White House and several Metro stations. The studio has been known to host prominent televised events including major news coverage.
03
Eaton Radio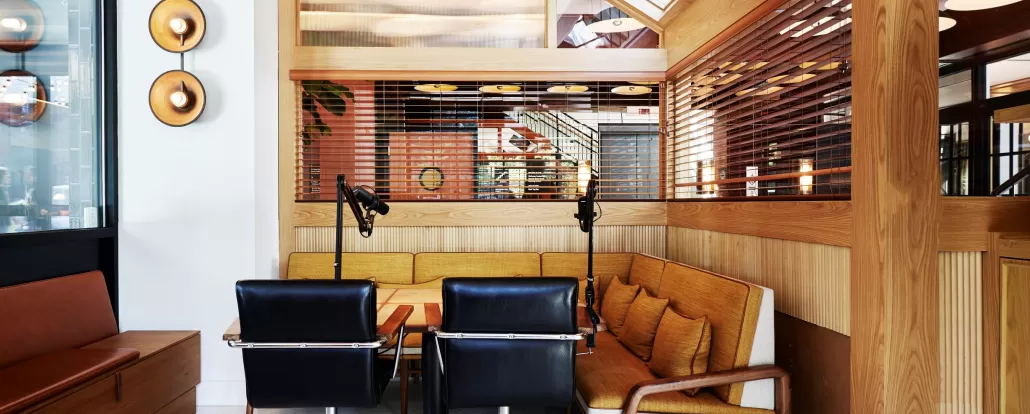 Eaton
The community-based radio station in the Eaton DC hotel doubles as an intimate event space. Its mission is dedicated to bringing exposure to grassroots narratives, untold stories, and lifting and archiving the voices of neighbors and visitors, so it's perfect for organizations looking for a venue aligned with cause-related missions.
Hotel venue
04
National Press Club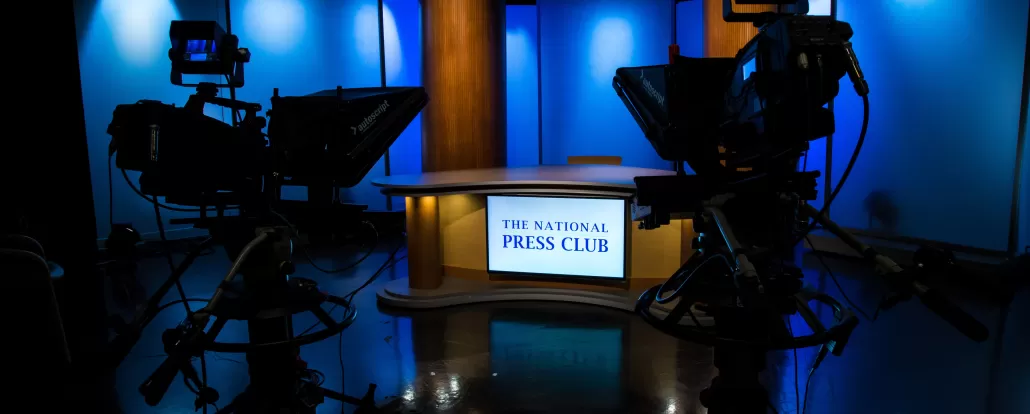 National Press Club
The Broadcast Operations Center at the National Press Club is fully equipped to host a professional virtual or hybrid event, offering maximum flexibility. The 9,700+ square foot facility, located downtown, features two studios with control rooms, two media management post-production suites and full connectivity and transmission services. All services are offered in-house and remotely.
Full-service studio
05
POV Lounge at the W Hotel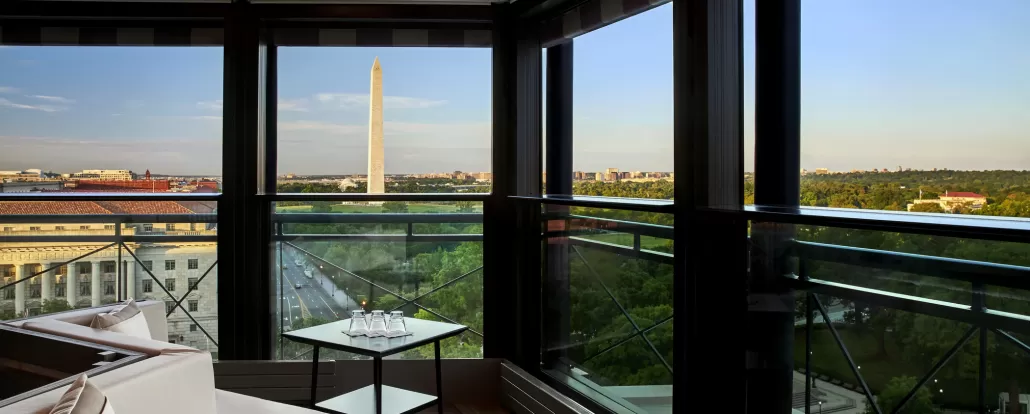 POV Lounge
Allow your guests to take in the view from the top. POV Lounge at the W Hotel near the White House offers floor-to-ceiling glass, offering crystal clear views of the city skyline, meaning the Washington Monument can be part of your event's backdrop. Windows open to frame your shots and bring the city to life for virtual attendees.
Hotel venue
06
Studio 801 at the Walter E. Washington Convention Center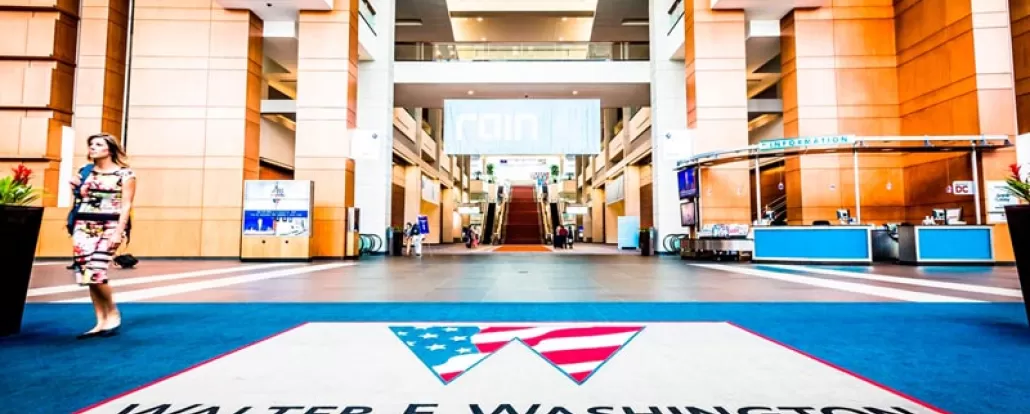 Walter E. Washington Convention Center
Capture the event expertise of DC's convention center by utilizing the state-of-the-art Studio 801. The fully customizable set up offers 19,000 square feet of space for virtual events, with more than 100 adaptable lighting designs. For hybrid settings, the theater capacity accommodates 128 people in-person, dependent on current group size restrictions. Aisles are 12 feet apart and meetings feature "remote audience" view screens, among many other technical capabilities.
Full-service studio
07
Virtual Event Studio at the Ronald Reagan Building and International Trade Center
DC's official world trade center doubles as a massive event space and now has a new virtual event studio operated by Projection. Dedicated producers or production assistants facilitate rehearsals, editing, pre-recording or livestream broadcasts from the Horizon Ballroom in the Reagan Building's convenient downtown location.
Full-service studio