Your guide to the best restaurants in DC's hip foodie neighborhood
A short walk from Howard University from the north or Mount Vernon Square from the south, the ultra hot neighborhood of Shaw has made a name for itself with its mix of eclectic retail, raved about restaurants and bragging rights to some very cool African American jazz history. No national chains here – instead, foodies will find a plethora of must-dine neighborhood restaurants that are rapidly making a name for themselves. 
Notable Spots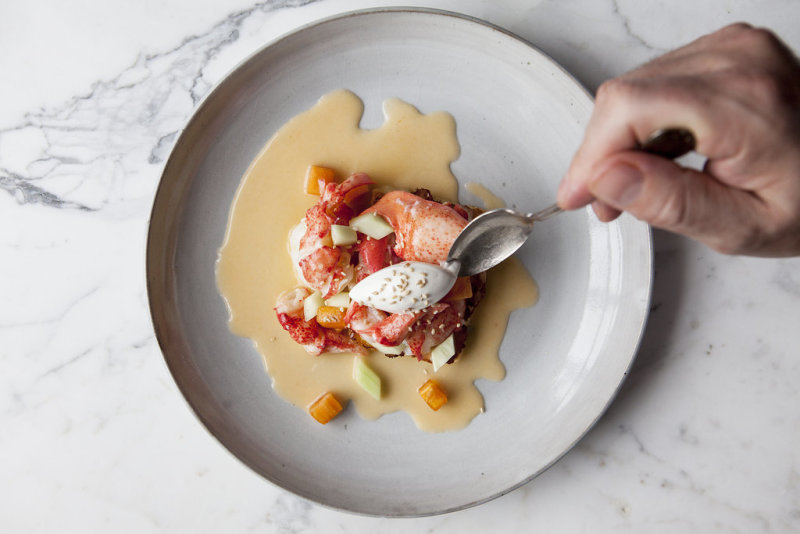 No neighborhood in DC has opened more new restaurants over the last couple years than Shaw. It has seen a renaissance with a rush of innovative culinary concepts, local pop-ups purveying coffee and produce and creative boutiques. The dining scene has made it a must-visit for locals and visitors alike.
Restaurants like The Dabney, a salute to Mid-Atlantic food obsessively sourced by chef Jeremiah Langhorne, have caught the eye of discerning diners and Michelin inspectors alike. Chef Cedric Maupillier's homage to American cuisine, Convivial, is also attracting diners who want to linger over one of the city's most famous dishes, the fried chicken coq au vin. The Tuscan region of Italy receives a heartfelt tribute from executive chef and owner Massimo Fabbri at San Lorenzo, a 2018 neighborhood newcomer. Highlights of Fabbri's simple but sophisticated menu include pappardelle pasta with rabbit ragu, a delicious branzino dish and a grilled T-bone steak that serves two. A carefully curated lineup of wines and cocktails means a perfect pairing is in your future.
A pair of restaurants from chef Eric Ziebold (who previously oversaw Mandarin Oriental's CityZen and cooked at the world-renowned The French Laundry) has also scored with restaurant critics. Ziebold's Kinship, which lays out the menu with unique categories like "Ingredients" and "Indulgences" was called "the most exciting DC restaurant opening of the new year" by Washingtonian – and it has since earned a Michelin star. Head downstairs Ziebold's upscale Métier, which features a seven-course tasting menu that includes "menu notes" on the backstory of each dish. Gentlemen, jackets are required.
Just like it's next door neighbor the 9:30 Club, Hazel rocks. Diners will find globally inspired medium-sized plates ranging from Grandma Hazel's zucchini bread with foie gras mousse to barbecued Wagyu shortrib. Step outside to the artfully decorated patio and sample the extensive beer list.
Prepare yourself for a feast that cannot be replicated anywhere else in the District at Supra, purveyors of cuisine from the Republic of Georgia. This Michelin Guide Bib Gourmand honoree serves up delightfully buttery housemade khachapuri, a multitude of meats, kebabs, hand-crafted cocktails and Georgian wines that pair perfectly with what's on your plate.
Breakfast Bites
The fast-casual Cracked Eggery hawks bespoke breakfast sandwiches that will satisfy even the heartiest of cravings. Tuck into the Ferris Bueller-inspired sandwich, The Abe Froman, (sausage, egg and cheese with Cracked sauce) or feast on a worthy hangover cure known as Rancheros Cucamonga with black beans, eggs, tots, avocado and queso fresco. On the lighter side, Compass Coffee boasts two locations, including its 7th Street flagship spot,  featuring smoothies, banana bread and all-day breakfasts like waffles, veggie omelettes and bacon, egg and cheese sandwiches.