DC's 2021 domestic visitation anticipated to rise approximately 50 percent over 2020
Washington, DC – Destination DC (DDC) and city partners today announced efforts to attract visitors back to Washington, DC during its annual Travel Rally, held at Audi Field home of D.C. United, for a virtual audience.  DDC previewed elements of a $2.5 million recovery advertising campaign launching later this spring in partnership with Events DC. Mayor Muriel E. Bowser joined DDC president and CEO Elliott L. Ferguson, II and industry leaders to discuss plans to jumpstart future travel to the city.
"As we continue to get more residents and workers vaccinated, we are ready for more people to shop, eat, play and stay in DC," said Mayor Bowser. "We know how much the tourism and hospitality industries mean to DC, not only because they create jobs and support local businesses, but also because they help us tell the story of local DC. It's been a difficult year, but now we look forward to a strong recovery and getting back to the people, places, and activities we love."
Recovery Advertising Campaign
Following an extensive national RFP process, DDC and Events DC, the District's official convention and sports authority, selected local agency January Third from 25 bids. January Third was chosen for its dynamic creative and local insight on what makes DC an attractive tourism destination. According to Destination Analysts, 72 percent of typical travelers (those who have taken a trip in the past two years) are planning a leisure trip this summer, and 41 percent expect to take more than one trip. However, less than half have made reservations, indicating that marketing can influence consumer decisions.
"We haven't advertised our destination in more than a year. Marketing will play a major role in getting hospitality and tourism employees back to work, generating visitor revenue and local taxes and setting DC apart from the many other destinations consumers have to choose from," said Ferguson. "We appreciate our partners at Events DC who have recognized the need for a robust recovery campaign."
The campaign will be placed by DDC's media buying agency of record, MMGY Global. It targets potential leisure visitors in Maryland and Virginia, in addition to 50 million regional consumers within a 4-hour drive of DC and a targeted national audience showing intent to travel. The flexible and digital-focused effort will connect to washington.org, where consumers will find ways to enjoy summer in DC as well as the latest travel and health information. 
"Washington, DC's tourism and hospitality industries have tremendous power to drive our region's economic recovery," said Greg O'Dell, president and CEO of Events DC. "A strong, focused recovery campaign is crucial for distinguishing our nation's capital as a premier global travel destination and to capitalize on the pent-up demand for travel. We are eager to work collaboratively with Destination DC to position our amazing city as a leading destination and to create safe, world-class event experiences for our visitors and residents."
Current Economic Impact and Forecast
From March 2020 through March 2021, DC's tourism losses include:
Visitor spending in DC was down 68 percent or $6.1 billion (source: Tourism Economics)

DC lost $477 million in tax revenue from visitor spending, down 48 percent (source: Tourism Economics)

DC hotel revenue was down 84 percent, or $2.1 billion (source: STR, mid-March 2020 through the beginning of April 2021)

$603 million economic impact lost from 61 canceled citywides and major events in 2020 and 2021

According to the Bureau of Labor Statistics, 42,200 (or 59 percent) of jobs lost in the District were jobs in the leisure sector, including arts, accommodations and F&B (of 71,500 total jobs lost in the District from February 2020 to March 2021).
Looking ahead, per Tourism Economics:
Domestic visitation to DC is estimated to be between 14-15 million in 2021, up about 50 percent over 2020 (estimated at 10 million domestic visitors).

Domestic visitation could rise to between 18-19 million by 2022, up about 90 percent over 2020.

DC hotels can expect 5.7 million rooms in demand in 2021, which is more than double 2020.
DC's Hospitality Alliance Commitment
Aimed toward event planners and prospective convention attendees, DC's Hospitality Alliance launched the "Still Connected" initiative that builds on DC's positioning as a connected city for successful events. Signed by DDC, Events DC, the Hotel Association of Washington, D.C. and Restaurant Association Metropolitan Washington, the effort commits to bring future customers back with health guidelines in mind and connect them to the exclusive benefits of meeting in DC.  
National Perspective
U.S. Travel Association's National Travel and Tourism Week is a time to celebrate the value of tourism to the domestic economy. U.S. Travel advocates for the travel industry and will continue to support efforts to safely jumpstart travel to and within the U.S.—including the vital international and business segments, whose turnaround will be a particular challenge even as the country emerges from the pandemic.
"A national economic recovery won't be complete without a travel recovery, which requires the reopening of international borders as well as a business travel revival. The domestic leisure uptick is encouraging but won't be enough on its own," said Tori Emerson Barnes, executive vice president of public affairs and policy, U.S. Travel Association. "DC is an example of a city where livelihoods thrive because of its ability to attract leisure travelers, large meetings and events, and international visitors. Celebrating the industry's economic importance to the nation's capital is critical, and we look forward to an even broader reopening."
Upcoming in DC
Visitors and locals find the latest status of attractions and events, including information about Smithsonian museums and the National Zoo reopening throughout May on washington.org. This year, DC celebrates the 175th anniversary of the Smithsonian Institution, 100th anniversary of The Phillips Collection and 50th anniversary of the John F. Kennedy Center for the Performing Arts.  
washington.org
DDC and Washington, DC remain committed to embracing diversity in the city. New content called The DEI District showcases Washington, DC as a global destination that promotes and validates diversity, equity and inclusion. According to Destination Analysts, more than half of typical travelers surveyed are likely to support businesses that they believe make a "positive social impact." Through the new content, locals, visitors, groups and meetings attendees will learn more about DC's diverse make up, progress happening here and ways to create lasting change within our communities. The new section follows a redesign of washington.org that launched in January.
About: DDC, the official destination marketing organization for the nation's capital, is a private, non-profit membership organization committed to marketing the area as a premier global convention, tourism and special events destination with a special emphasis on the arts, cultural and historic communities. washington.org
###
---
Media Contacts
Vice President of Communications
Senior Marketing & Communications Manager, Trade
Global Media Relations Manager
Domestic Media Relations Manager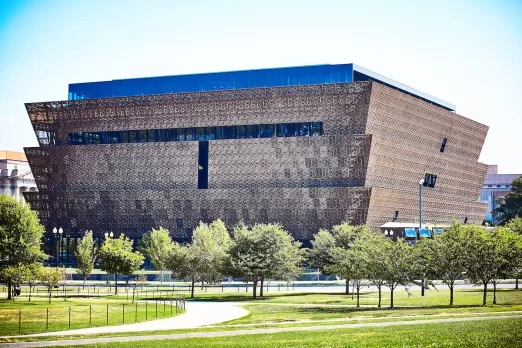 01
National Museum of African American History and Culture - Photo Credit: Courtesy of Washington.org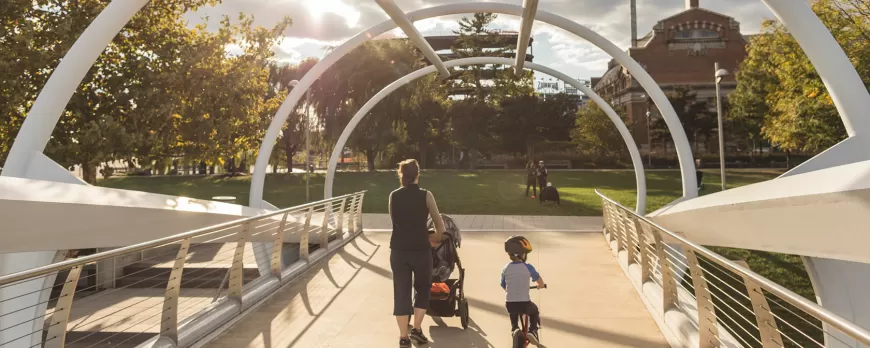 02
Capitol Riverfront - Photo Credit: Courtesy of Washington.org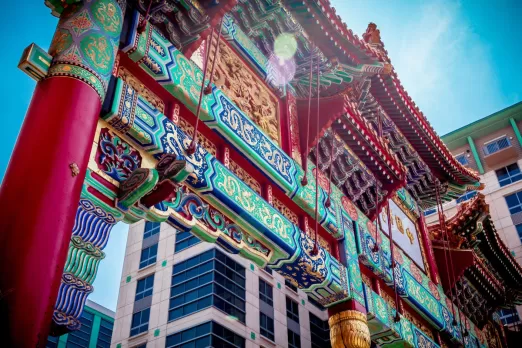 03
Chinatown - Photo Credit: Courtesy of Washington.org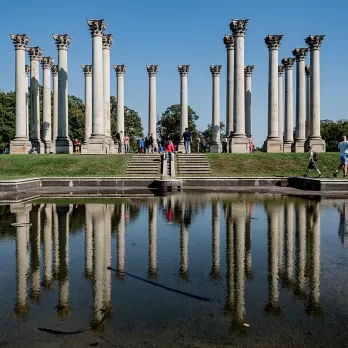 04
U.S. National Arboretum - Photo Credit: Courtesy of Washington.org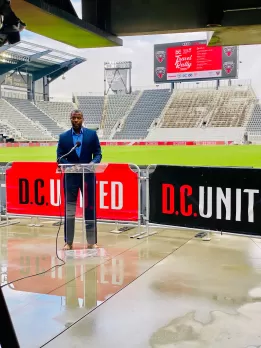 05
President and CEO Elliott L. Ferguson, II - Photo Credit: Courtesy of Washington.org