Score tickets for these awesome acts performing at concert venues across the District this autumn.
Alright, so, summer is over (or almost, anyway). We're disappointed. You're disappointed. But have no fear! Many of Washington, DC's amazing music venues will welcome dozens of great artists from numerous genres to their stages. There are plenty of great concerts to see at these venues, and all over DC, throughout the fall.

Capital One Arena
601 F Street NW, Washington, DC 20004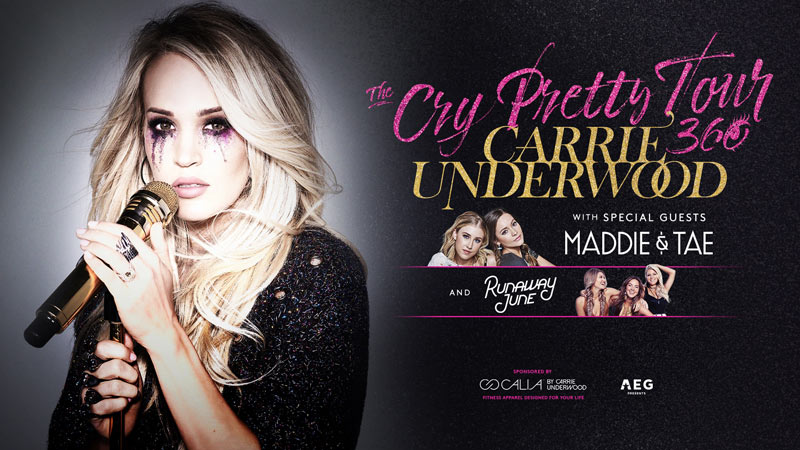 Carrie Underwood concert at Capital One Arena this October - Fall concerts in Washington, DC
Carrie Underwood – Oct. 4
The reigning queen of country music is coming to DC this October. Carrie Underwood is a generational talent, a fact that's been evident since she won the fourth season of American Idol way back in 2005. With more than 65 million albums sold, she's one of the most successful artists ever, and her concerts live up to the hype. Don't miss this superstar in action at Capital One Arena.
7 p.m. |  Tickets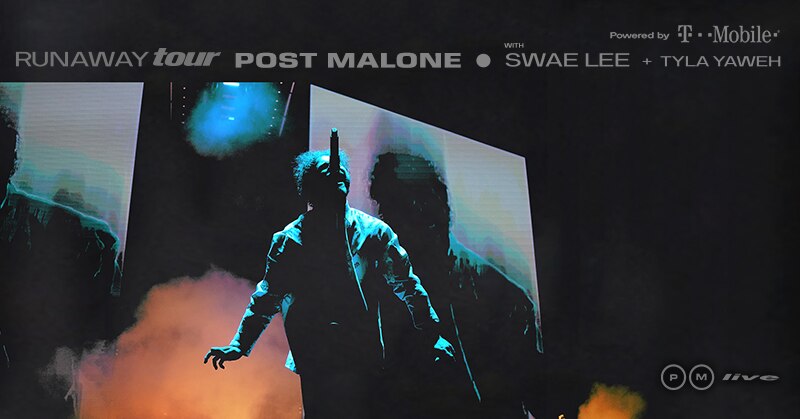 Post Malone concert at Capital One Arena this October - Fall concerts in Washington, DC
Post Malone – Oct. 12
With a distinct look, an eclectic sound and an unforgettable grin, Post Malone is the current chill king of hip-hop. The multiplatinum artist has become a poster boy (no pun intended) for rap that's not afraid to stretch beyond genre constraints. With Hollywood's Bleeding just released, Post will have plenty of new songs to accompany crowd favorites for what will be a packed house inside Capital One.
8 p.m. |  Tickets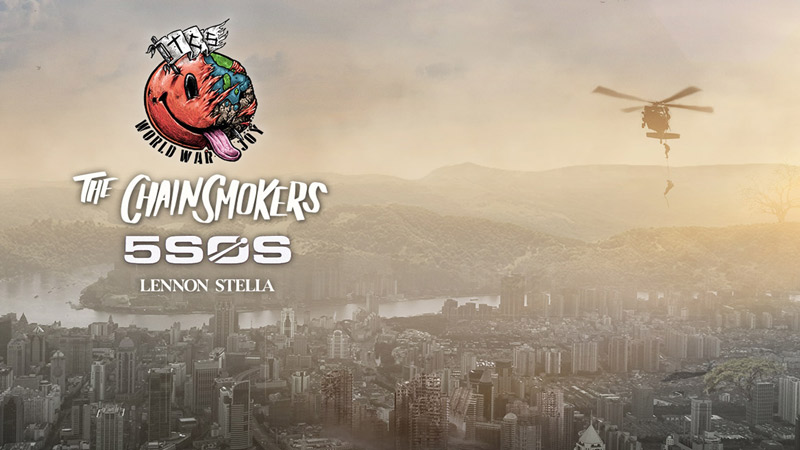 The Chainsmokers at Capital One Arena this fall - The best things to do this October in DC
The Chainsmokers – Oct. 15
Alex Pall and Drew Taggart make up the DJ/production duo that is The Chainsmokers, who have seen a startling rise in popularity over the past half-decade. With a new record, World War Joy, on the way, the tandem comes to Capital One Arena to blow the roof off (figuratively speaking) with their EDM and hip-hop inspired tracks that have captivated audiences all over the world. 5 Seconds of Summer and Lennon Stella will serve as the opening acts.
7 p.m. |  Tickets
9:30 Club
815 V Street NW, Washington, DC 20001
Built To Spill – Oct. 4
Built To Spill are the rare indie band to make great use of the guitar solo and offer a catalogue filled with singalong anthems. In a career that spans three decades, the group has amassed both critical acclaim and a dedicated fan following. Their finest and most beloved long player, Keep It Like A Secret, celebrates its 20th anniversary this year, so cue a tour on which Built To Spill will play the classic in its entirety. So on a Friday night in October, throw on your comfiest jacket and jeans, idle up to one of 9:30 Club's two bars, order a beer and savor some of the best songs in indie rock history.
8 p.m. |  Tickets
The New Pornographers – Nov. 5
Less a rock band and more a shape-shifting collective of infinitely talented songwriters and musicians, The New Pornographers have been delighting listeners since their 2001 debut, Mass Romantic. Power pop, new wave and lyrical introspection and observation are hallmarks of the group, which is still led by vocalist/guitarist Carl Newman and magnetic singer Neko Case. With their new album, In the Morse Code of Brake Lights, set for a Sept. 27 release, the New Pornographers will have fresh tracks to accompany their strong back catalogue for the 9:30 Club crowd. The show is sold out, so check the secondary market for tickets.
7 p.m.
Big Thief – Nov. 10
Big Thief's songs range from soft-spoken love letters to diaries of emotional turmoil, carried by the beautiful songwriting and vocal style of lead singer Adrianne Lenker. All three of their albums have received glowing reviews, catapulting the band to "critical darling" status. Even though 9:30 Club is no small venue, each Big Thief show feels intimate, so expect to feel up-close-and-personal to the Brooklyn group during this Sunday night show. The concert is sold out, so check the secondary market for tickets.
7 p.m.
Wild Nothing – Nov. 15
Led by singer/songwriter Jack Tatum, who began the project while attending Virginia Tech, Wild Nothing has created lush indie pop that invokes the best of 1980s acts like Cocteau Twins, Kate Bush, Depeche Mode and New Order. Since emerging from his bedroom with the gem that is Gemini in 2010, Tatum has released a string of albums to wide acclaim and notoriety, including last year's Indigo, which contained Wild Nothing's most ambitious songs yet.
8 p.m. |  Tickets
Alex Cameron – Nov. 23
Over lush '80s synths and roaring saxophone, Alex Cameron inhabits the minds of the world's villains and outcasts, weaving narratives that bounce between satire and seriousness. The radio-ready backing tracks serve as background to Cameron's hilarious, haunting and often vulgar stories. Sporting a live show that features great chemistry between Cameron and his sax player, Roy Molloy, this fascinating act will visit the 9:30 Club for a late show on the Saturday before Thanksgiving.
10 p.m. |  Tickets
Lincoln Theatre
1215 U Street NW, Washington, DC 20009
Cat Power – Sept. 25
Cat Power is the stage name of Chan Marshall, one of indie rock's most intimate singer-songwriters. Her songs and sultry voice can split your heart or raise your spirit to the sky. Cat Power's breakthrough came with 1998's Moon Pix, one of the most beloved indie albums of that decade. Ever since, she's been crafting odes to love, heartbreak, loss and empowerment. You've probably heard Lana Del Rey play "Woman," which is an original composition by Cat Power that she performs on her most recent release, Wanderer. Prepare for a heartfelt and emotional set at Lincoln Theatre.
6:30 p.m. | Tickets
Natasha Bedingfield – Oct. 14
This UK sensation burst onto the charts in the early 2000s on the heels of "Unwritten," one of the decade's most infectious hits and the opening theme song to The Hills. Since then, Natasha Bedingfield has built a career filled with R&B-flavored hits, leading to more than 20 million records sold worldwide. Lincoln Theatre will host the incredibly talented songstress for one night only.
8 p.m. |  Tickets
Ingrid Michaelson – Oct. 23
In a career that spans nearly 15 years and nine albums, Ingrid Michaelson has established herself as a dynamic singer-songwriter that can deftly mix folk and pop to great effect. This year's Stranger Songs was inspired by Netflix's Stranger Things, a gripping mash-up that truly showcases Michaelson's versatility. She's also been tapped to write music for the stage adaptation for The Notebook. All of Michaelson's genius will be on display for this show at the historic Lincoln Theatre.
8 p.m. |  Tickets
Angel Olsen – Nov. 1
One of rock music's most important voices will grace DC with her presence on the first night of November. Angel Olsen is writing heartfelt, introspective songs like no one else currently working in rock music. Her 2017 LP, MY WOMAN, built on the folk-rock glory of 2014's Burn Your Fire For No Witness with a fuller sound and intricately woven songcraft, while this year's All Mirrors promises even more adventure (the album is set for release on Oct. 4). Olsen sits comfortably in the lineage of Dolly Parton, Loretta Lynn, Patti Smith – female songwriters capable of rendering deep emotions with a single word, a single note.
8 p.m. |  Tickets
The Anthem
901 Wharf Street SW, Washington, DC 20024
Mac Demarco – Sept. 20
Mac Demarco is 29 years old yet somehow an elder statesmen in the realm of indie rock. His groovy, carefree tunes meld jazz, hip-hop, synth pop and funky guitars into a soothing mix of musical gold. Mac can also slow it down and rip off a sultry ballad as well. You will be grooving, head-bobbing and occasionally chuckling your way through this evening performance at The Anthem.
6:30 p.m. | Tickets
GRiZ – Sept. 27
The multitalented Grant Kwiecinski performs as GRiZ, a project that features him as a savant-like saxophone player, a producer, and a DJ. GRiZ calls his music "future funk," as his sound combines funk, electro-soul, electronic and dance music into a pulsating groove that will have you dancing the night away at The Anthem.
6:30 p.m. | Tickets
The Black Keys – Oct. 16
The Black Keys emerged from Akron, Ohio in the early 2000s equipped with a guitar, a set of drums, cheap recording equipment and an affinity for cranking out raw blues rock unlike anything else blaring from speakers at the time. Now, the duo of Dan Auerbach and Patrick Carney has evolved into a worldwide sensation, so much so that a second show was needed for this stint at The Anthem (the Oct. 15 show sold out). Catch one of the world's biggest rock bands in DC while you can.
7 p.m. |  Tickets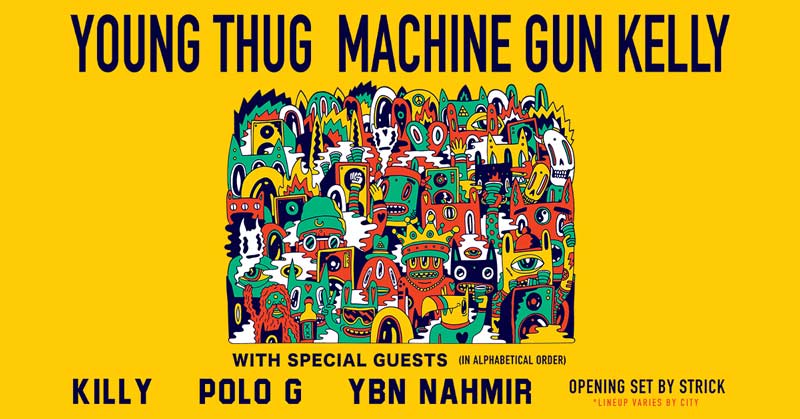 Young Thug and Machine Gun Kelly concert at The Anthem - Concerts this fall in Washington, DC
Young Thug & Machine Gun Kelly – Oct. 22
Hailing from Atlanta, Ga., Young Thug has become a household name in hip-hop over the last several years, first releasing a stream of mixtapes, then album after album of his unique spin on the genre, including his signature voice. Accompanying him for this show at The Anthem is Machine Gun Kelly, who has a trajectory similar to Young Thug's: he began putting out mixtapes in Cleveland at the age of 16, only to eventually sign a major label deal and turn himself to a major player. This is quite the twin bill at one of DC's best music venues.
8 p.m. |  Tickets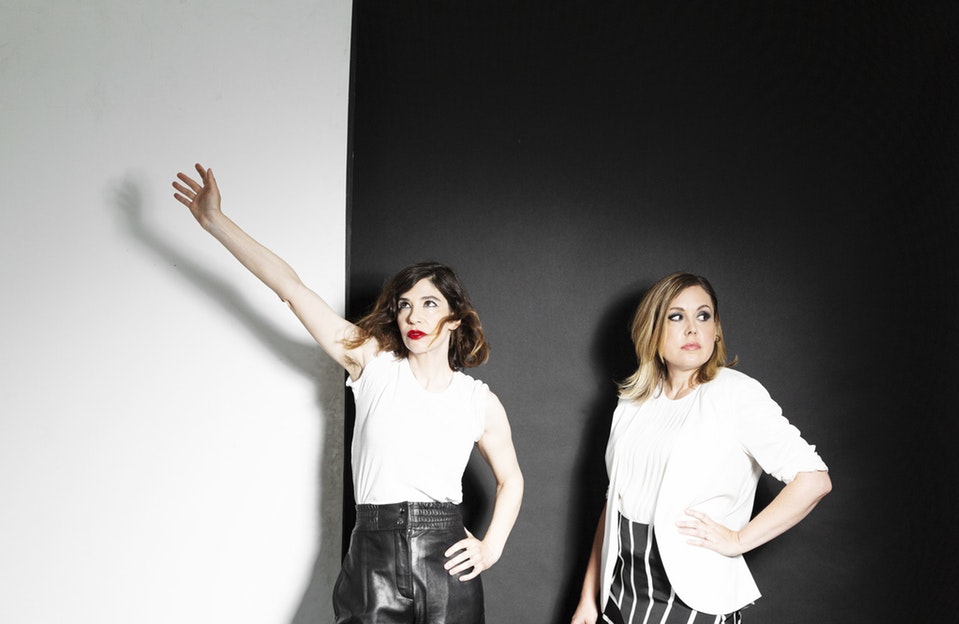 Sleater-Kinney concert at The Anthem this October in Washington, DC
Sleater-Kinney – Oct. 25
After a 10-year hiatus, Sleater-Kinney returned to re-conquer rock with No Cities to Love in 2015, and have now added this year's acclaimed The Center Won't Hold to their outstanding discography. Led by Carrie Brownstein (also known for her starring role on IFC's Portlandia), this all-girl power trio burst onto the scene in the early 1990s as part of the riot-grrrl movement and quickly gained notoriety with their blistering take on rock 'n roll. All these years later, the group can still put on one kick-ass show, as they will at The Anthem on Oct. 25.
8 p.m. |  Tickets
Fillmore Silver Spring
8656 Colesville Road, Silver Spring, MD 20910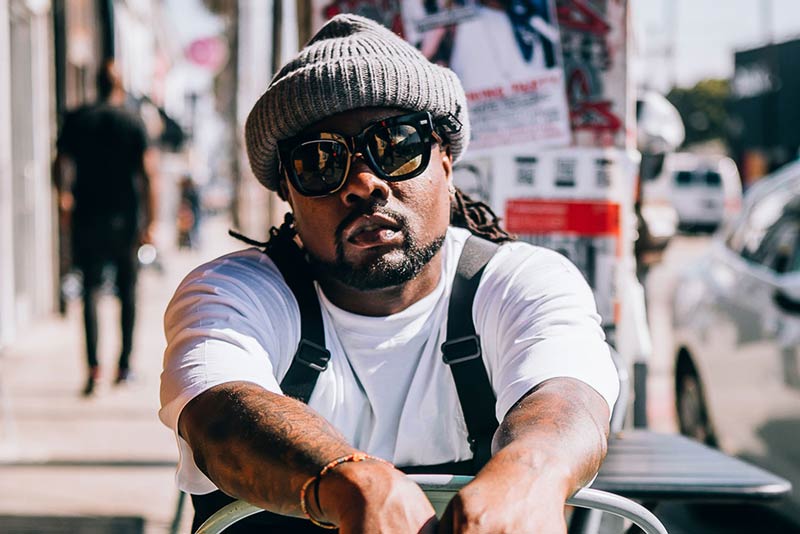 Wale concert at the Fillmore Silver Spring - Concerts in Maryland near DC this fall
Wale – Oct. 9
Prepare for an explosive set from DC's favorite rapper at The Fillmore Silver Spring in Silver Spring, Md. Wale is essentially an ambassador of the District, having built a dedicated following since his first local smash, "Dig Dug (Shake It)." This show will have the feel of a community event as opposed to a concert. Expect a packed house as Wale lays down his anthems during this stop on his Everything is Fine tour.
8 p.m. |  Tickets
Chief Keef – Oct. 31
A native of Chicago's South Side, Chief Keef's career has had an incredible amount of twists and turns – and successes – for that of a 24-year old. Known for sparking the rap subgenre referred to as "drill," Keef and his Glo Gang have staked out their own distinct corner of the hip-hop world. Keef blends melody and his slurred vocal style to create a sound all his own. The Fillmore Silver Spring hosts the rapper also known as "Sosa" on Halloween night.
8 p.m. |  Tickets
Echostage
2135 Queens Chapel Road NE, Washington, DC 20018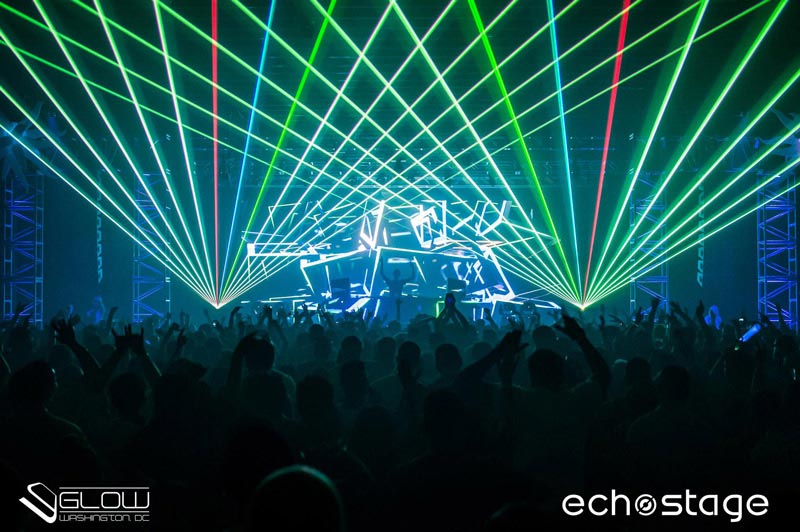 Diplo – Sept. 14
One of the most dynamic forces in modern music, Diplo is an international superstar who has worked with the likes of M.I.A., Lil' Jon, Gucci Mane, Santigold and many, many more. He's the founder of the famous Mad Decent block parties, has multiple Grammy nominations, garners millions of streams per year and starts a dance party as well as anyone on the face of the planet. Echostage is the ideal venue for his talents.
9 p.m. |  Tickets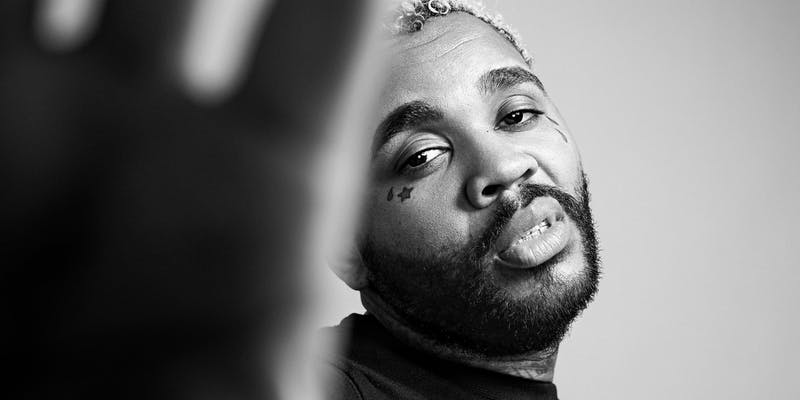 Kevin Gates concert at Echostage - Can't-miss fall concerts in Washington, DC
Kevin Gates – Oct. 27
Kevin Gates, who hails from Baton Rouge, La., is known for his confessional approach to rap, a stylistic choice that sets him apart from the rest of the field. His personal songs are backed by a pristine Southern hip-hop sound that indicates his strong Louisiana roots. With his second LP, I'm Him, on the way, Gates will have a cache of new tracks to show off alongside his cherished anthems at Echostage.
8 p.m. |  Tickets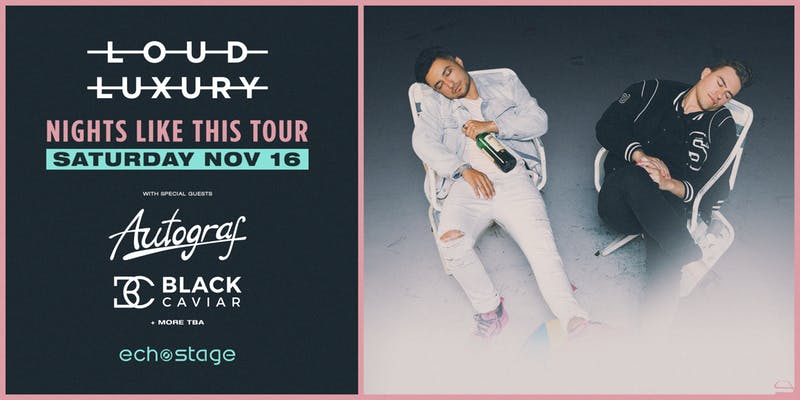 Loud Luxury concert at Echostage this November in Washington, DC
Loud Luxury – Nov. 16
The Canadian producer/DJ duo of Andrew Fedyk and Joe Depace goes by Loud Luxury, an appropriate title for an outfit that prides itself on composing sleek house cuts. Innovative and dancefloor-ready, Loud Luxury's tracks are perfect for dancing the night away inside Echostage, the best place to enjoy an EDM-filled evening in the District.
9 p.m. |  Tickets
Union Stage
740 Water Street SW, Washington, DC 20024
CupcakKe – Oct. 9
Leave the kids at home for this one. CupcakKe is known for her racy lyrics and embrace of the sexy (and raunchy) side of hip-hop. Let's put it this way: she's not afraid to flaunt what she's got. If you like your rap songs with a bit of an edge and attending concerts where anything is possible, don't miss CupcakKe's set at Union Stage.
8 p.m. |  Tickets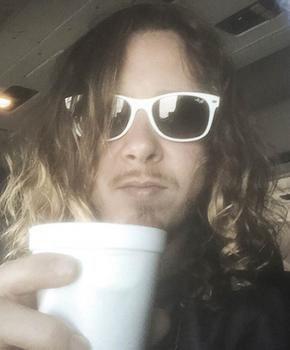 Ben Kweller concert this fall at Union Stage at The Wharf in Washington, DC
Ben Kweller – Nov. 9
Beginning as a child prodigy with the band Radish in the early 1990s, Ben Kweller continuously developed his songwriting skills, leading to a stellar solo career that saw him venture into the top 100 on the U.S. Billboard charts on several occasions. His power popped-up take on indie rock was irresistible. Kweller consistently churned out acclaimed records until an extreme health scare from carbon monoxide poisoning in 2013. However, the artist is fully recovered and is ready to hit the stage, with a new record in tow (his first in seven years), of which you will hear plenty during this show at Union Stage.
9 p.m. |  Tickets
Letters to Cleo & Speedy Ortiz – Nov. 19
Boston's Letters to Cleo is the definition of a cult band. After experiencing brushes with success in the mid to late-1990s (including an unforgettable appearance as Kat's favorite band in 10 Things I Hate About You), the group disbanded in 2000. However, appreciation of their infectious power pop tunes only increased, leading to a reunion in 2007 and an eventual pop culture comeback via an appearance on NBC's beloved series, Parks and Recreation. Now, Letters to Cleo is touring again, with a stop at Union Stage slated for November. Speedy Ortiz, an awesome indie rock group in their own right, will open the show.
7:30 p.m. |  Tickets
City Winery
1350 Okie Street NE, Washington, DC 20002
Rhett Miller – Oct. 20
As both a solo artist and leader of the esteemed alt-country group, Old 97's, Rhett Miller has made a name for himself penning thoughtful tunes that mix just the right amount of honky-tonk and rock. The seventh-generation Texan will be accompanied by another talented singer who calls the state home, Elaina Kay, during this Sunday night set at City Winery.
7:30 p.m. |  Tickets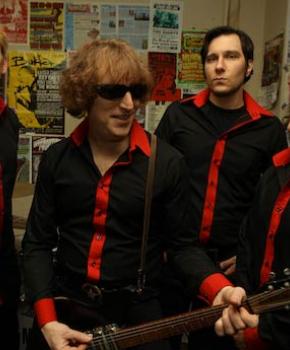 The Flamin' Groovies concert at City Winery in Washington, DC
The Flamin' Groovies – Nov. 1
Formed in San Francisco in 1965, The Flamin' Groovies have survived numerous lineup changes and decades of time thanks to their potent garage rock attack and their status as punk rock forebears. Although the group modified their sound over the years, their shows still lean on their heyday, when albums like Shake Some Action dazzled fans and critics. So head back to the garage for some fuzzy guitar and barreling rhythm during this City Winery show that kicks off November in style. This performance will take place in the gorgeous Wine Garden.
9 p.m. |  Tickets
Booker T. Jones – Nov. 20
Leader of the legendary Booker T. and the MGs. Rock and Roll Hall of Fame inductee. GRAMMY Lifetime Achievement Award recipient. Soul music pioneer. These are just some of the accomplishments that Booker T. Jones has on his resume, a master considered by many to be the greatest player of a Hammond B3 organ to ever live. City Winery hosts the icon for one night only.
8 p.m. |  Tickets
The Black Cat
1811 14th Street NW, Washington, DC 20009
Frankie Cosmos – Sept. 27
Born out of a bedroom, Greta Kline's work as Frankie Cosmos is intimate, soothing, revelatory, simple. Her endearing pop songs have led to a run of critically acclaimed gems, from 2014's Zentropy to 2016's Next Thing to last year's Vessel, each one prone to getting stuck in your head and not leaving. She has now released yet another standout in the form of Close It Quietly, her second album for Sub Pop. Catch her and her tight backing band at Black Cat on a Friday night.
8 p.m. |  Tickets
Generationals – Sept. 28
The duo of Grant Widmer and Ted Joyner comprises Generationals, composers of infectious songs that effectively blend pop and new wave like few other groups of this decade. Beginning with 2009's Con Law, Generationals have released a string of LPs that feature overpowering anthems, danceable ditties and moving ballads, a trend that continues with this year's Reader As Detective. Don't miss their show at the intimate Black Cat late in the month.
8 p.m. |  Tickets
Sheer Mag – Oct. 5
Sheer Mag are one of the most exciting rock bands to emerge in years. Blending Thin Lizzy-esque licks with funky grooves and a diva front singer who can wail with the best of them, the group is fantastic on record, including this year's A Distant Call, which builds on their riff-heavy reputation with beautiful and reflective songs. And uh…..they're even better on stage. Black Cat will hardly be able to contain the five-piece and their songs that get stuck in your head for days, but it will have to try.
8 p.m. |  Tickets
(Sandy) Alex G – Oct. 17
Alex G has been recording and self-releasing music since 2010, but the singer/songwriter's breakout came in 2017 with Rocket, put out by Domino to universal praise. The 25-year-old musician effortlessly blends the intimacy of bedroom recordings with Americana, folk and even stadium-ready pop for a collection of music that is truly idiosyncratic, a sound he builds on with this year's House of Sugar, slated for release on Sept. 13. You'll find him at The Black Cat on Oct. 17.
7:30 p.m. |  Tickets
Stiff Little Fingers – Oct. 23
Stiff Little Fingers fired Inflammable Material off from Northern Island in 1979, signaling that London and New York City were far from the only places where revolutionary punk rock bands could be found. Their debut album expressed a fury and political consciousness that reflected the group's upbringing during The Troubles in their home country. All these years later, Stiff Little Fingers can still turn in an earth-shattering performance, and at this Black Cat show, they'll play Inflammable Material in its entirety.
7:30 p.m. |  Tickets
DIIV – Oct. 27
If your record collection is riddled with albums from The Cure, My Bloody Valentine, Joy Division and any number of Krautrock jammers, DIIV is a must-see. Their debut album, Oshin, was released to great acclaim in 2012, as the 40-minute rocket rips through song after song of catchy melodies and irresistible, aired-out guitar riffs. Much of the same could be found on 2016's Is the Is Are. The upcoming Deceiver promises a new direction for the band after frontman Zachary Cole Smith overcame struggles with substance abuse. Expect to hear plenty of new songs during this set at Black Cat.
7:30 p.m. |  Tickets
Titus Andronicus – Nov. 21
They're named after Shakespeare's most violent play. Their lead singer sports a beard that would make Walt Whitman blush. They sing songs about the blue-collar life; they name tunes after Albert Camus and release punk rock operas about the Civil War and manic depression. It's safe to say that Titus Andronicus presents a spellbinding, roof-rattling way to spend a Thursday night. Although their new album, An Obelisk, is less grandiose than previous efforts, still expect a raucous performance at Black Cat.
7:30 p.m. |  Tickets

Tyler, The Creator concert at Merriweather Post Pavilion - September concert near Washington, DC
Tyler, The Creator – Sept. 21
Tyler, The Creator became a household name in 2011 and has consistently kept his fans guessing ever since. Not a stranger to controversy, Tyler is known for his no-holds-barred style of rapping, as well as his affiliation with the Odd Future collective. In 2017, he showed a more soulful side on Flower Boy, which many critics considered his best album yet, and his evolution only continued on this year's IGOR. The dynamic performer will be a must-see at the spacious Merriweather Post Pavilion.
5:30 p.m. | Tickets
Rock & Roll Hotel
1353 H Street NE, Washington, DC 20002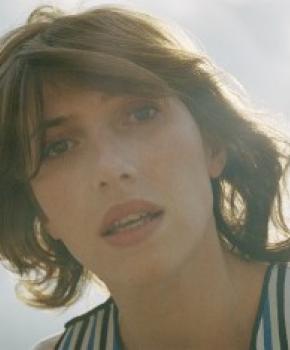 Aldous Harding at Rock and Roll Hotel in Washington, DC's H Street NE neighborhood
Aldous Harding – Oct. 3
Known for captivating and expressive live performances, Aldous Harding also composes songs of alluring depth. Capable of crafting a beautiful melody, singing a gorgeous ballad and effortlessly leading a catchy folk tune, Harding has only evolved as an artist across her three studio LPs, culminating with this year's damn-near-perfect Designer. Don't miss this inventive musician at Rock and Roll Hotel.
8 p.m. |  Tickets
Jay Som – Oct. 30
Jay Som (real name: Melina Duterte) is one of the most exciting singer/songwriters in indie rock, a 20-something artist wise well beyond her years. After announcing herself with the bedroom pop of 2015's Turn Into, Som's sound added a bit of an edge on 2017's Everybody Works, her breakthrough success. This year's Anak Ko dipped into the '80s aesthetics of Cocteau Twins and The Cure to add another layer to Som's music. We can't wait to find out what's next.
8 p.m. |  Tickets
Moon Duo – Nov. 14
As can be gleaned from their name, Moon Duo is concerned with what's above us. Their music is composed to take you there, weaving psychedelia, ambient sound and pulsating rhythms into a stew of supernatural. The San Francisco group has been honing their live show for years, leading to performances that enthrall the audience and do not let go. Expect that at Rock and Roll Hotel.
8 p.m. |  Tickets

Explore The Arts District - Adventure through Washington, DC's vibrant arts and culture scene