Check out the best places to go to catch a show in Washington, DC
When it comes to DC's music legends, the landscape is as diverse as the city itself: Duke Ellington, Chuck Brown, Marvin Gaye, Ian MacKaye, Dave Grohl and Wale all share space atop the District's musical Rushmore. Each artist has influenced the local landscape for years, but what's the scene like these days?
With venues all over the city, it's time to discover what the DC music scene is all about. Whether you prefer jazz, go-go, hardcore punk, hip-hop, dance or anything in between, you can find it on any given night in the District at these live music meccas.
01
9:30 Club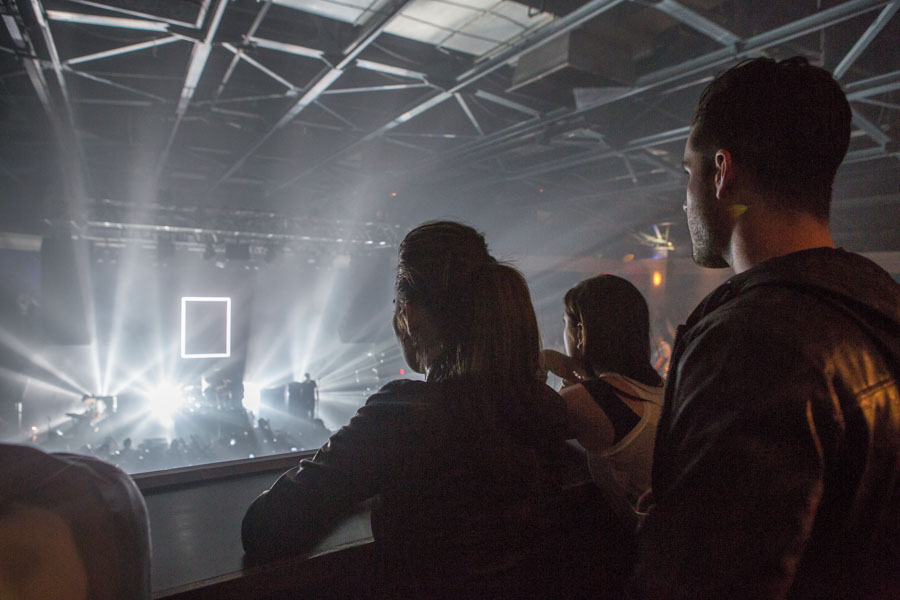 The 9:30 Club has been at the forefront of the District's music scene since its inception, and made its bones in the '80s hosting soon-to-shine acts including Chuck Brown, Red Hot Chili Peppers and The Police. Since moving to its current location in 1996, world famous acts like Bob Dylan, The Beastie Boys and Radiohead have graced its stage.
815 V Street NW, Washington, DC 20001
02
The Anthem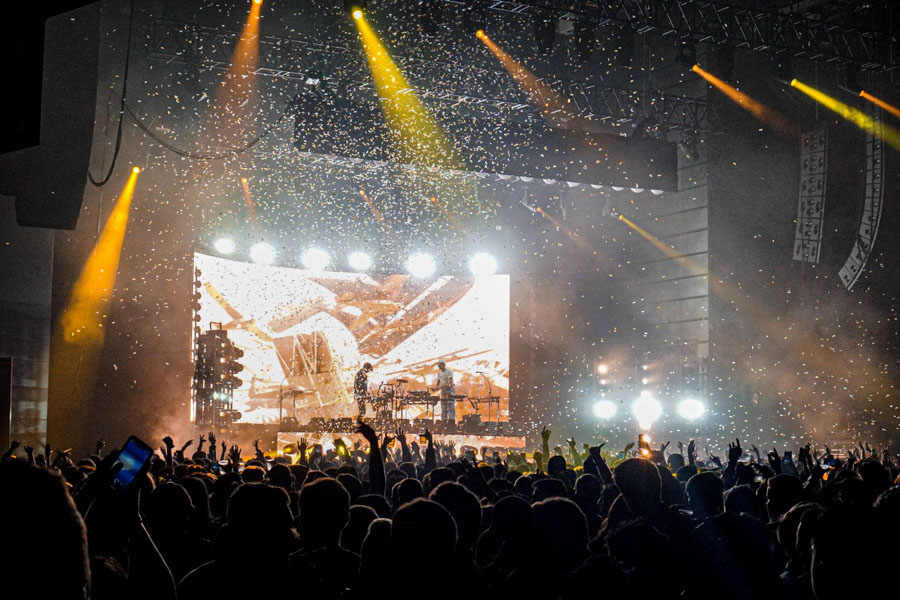 The Anthem solves the age-old problem prominent rockers and hot hip-hop stars face when performing in DC: What's bigger than the legendary 9:30 Club but more intimate than an arena? The answer is the acoustically optimized, 6,000-seat concert hall operated by I.M.P. (of 9:30 Club fame).
Upcoming shows
901 Wharf Street SW, Washington, DC 20024
03
Union Stage
Also located at The Wharf, Union Stage offers a slew of shows upon its reopening, including a wide range of independent acts. The intimate setting means you'll get to enjoy a healthy dose of sound, and you can also order up beers and pizza from their Tap Room.
740 Water Street SW, Washington, DC 20024
04
Pearl Street Warehouse
A stroll down the cobblestone-lined Pearl Street will lead you straight to Pearl Street Warehouse, The Wharf's cozy venue channeling the Americana vibes of legendary music halls around the country. Get up close and personal with your favorite rock, country or blues artist, where every seat is a front-row seat and you're never more 25 feet from the stage. The harmonious pairings of classic all-American diner fare, craft brews and cocktails make a trip to The Pearl a musical experience you won't soon forget.
Upcoming shows
33 Pearl Street SW, Washington, DC 20024
05
Black Cat
This haven for all things indie and alternative can proudly call DC rock legend Dave Grohl a part owner. No trip to Black Cat is complete without a visit to The Red Room Bar, a go-to for scenesters and music lovers, and Backstage, a second performance area with a more intimate setting for up-and-comers, as well as dance-party DJs. When the show's over, check out DC's buzzworthy 14th Street scene.
Upcoming shows
1811 14th Street NW, Washington, DC 20009
06
DC9
DC9 does small-scale shows with expertise. The first floor features a long bar and booths ideal for pre-show loungin', plus a hunger-vanquishing food menu. On the second floor, you'll find a stage level to the ground for an intimate concert experience. Finally, head upstairs to check out the expansive rooftop bar, another great spot for pre- or post-show drinks.
1940 9th Street NW, Washington, DC 20001
07
The Hamilton Live
A major bonus to catching a show at this music hot spot is that it doubles as one of the city's most exciting restaurants (which stays open late!). Located just two blocks from the White House, a steady stream of jazz, funk, hip-hop and jam bands play the subterranean venue. So grab a table up close for a dinner club vibe or settle down in the standing room bar section.
600 14th St NW, Washington, DC 20005
08
Echostage
Let out your inner raver and embrace PLUR (that's peace, love, unity and respect) at DC's largest indoor concert venue, which also was voted as the world's number one club in DJ Mag Top 100 clubs poll 2021. The space is no match, however, for the state-of-the-art German sound system, perfect for DJs at the top of their game like Calvin Harris and Tiësto. While a pumped-up dance party is a regular occurrence at the venue, it also attracts artists like Sam Smith and Kid Cudi.
2135 Queens Chapel Road NE, Washington, DC 20018
09
The Howard Theatre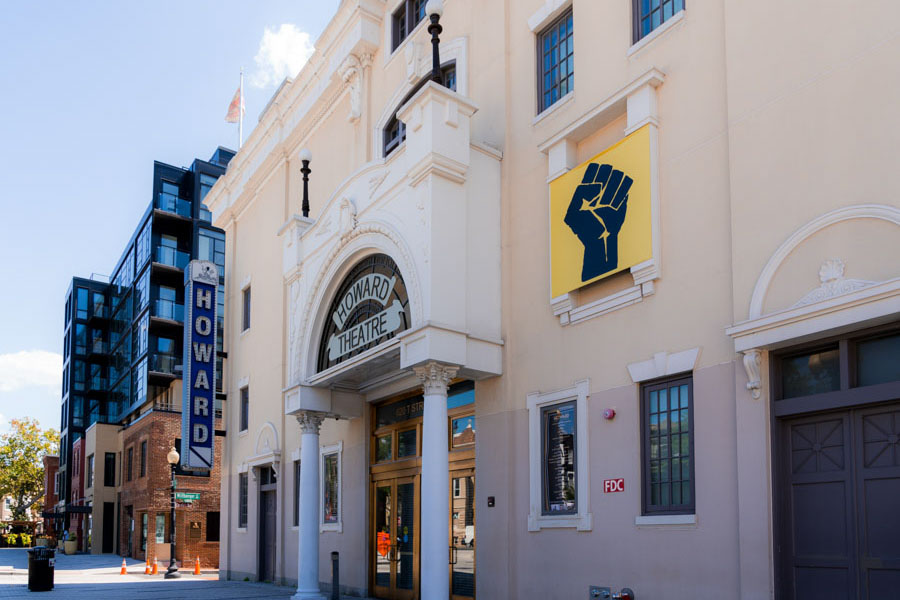 Before Harlem's The Apollo there was The Howard Theatre, situated just off what was once known as "Black Broadway". Shuttered for more than three decades, the Shaw venue was restored to its original luster following a huge renovation in 2012. Nowadays, you'll find a full spectrum of artists across a variety of genres.
Upcoming shows
620 T Street NW, Washington, DC 20001
10
The Pocket
After opening in late 2019, The Pocket –located inside the 7DrumCity music hub in Bloomingdale– has established itself as one of the city's best new music venues to see a show. An intimate 70-person space, the venue showcases hot local talent and offers chill funky vibes, along with an incredible sound and light system on par with the city's bigger stages.
1508 North Capitol Street NW, Washington, DC 20002