You are here
12 Gay & Lesbian Bars to Check Out in Washington, DC
12 Gay & Lesbian Bars to Check Out in Washington, DC
The nation's capital is home to a lively LGBTQ nightlife scene with plenty of gay and lesbian bars just waiting for you to join in on the fun.
The diversity of DC's LGBTQ community is growing by the day, resulting in a dynamic, exciting community with plenty of bars and clubs to choose from when it's time to drink, dance and play. Read up on some of our favorite LGBTQ-friendly spots below.
1
Nellie's Sports Bar
Elvert Barnes
Located in the heart of the U Street corridor, Nellie's is one of the city's oldest and most popular gay bars. Downstairs, the bar shows games on TVs set alongside photos of (mostly shirtless) athletes, which is a small peek into the bar's fun vibe. Drag bingo on Tuesdays always draws a crowd, and Nellie's is also famous for its Beat the Clock happy hour, running for most of the evening, when each hour the price of a drink increases by a dollar. Finally, see and be seen on the refurbished, year-round upstairs patio that boasts a DJ and plenty of dancing.
2
JR's Bar and Grill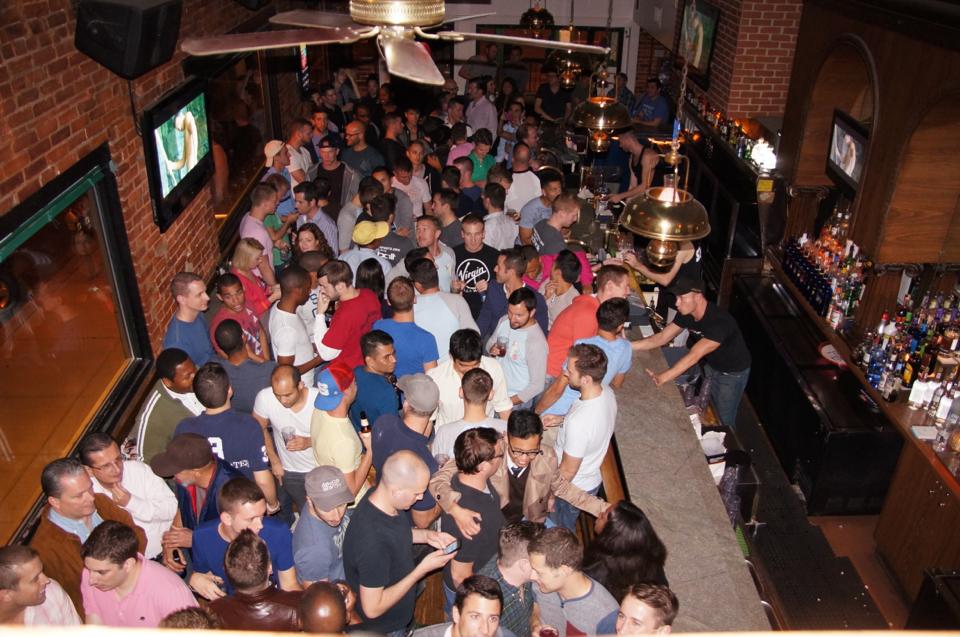 Along Dupont Circle's 17th Street, JR's is a mainstay, as the bar has been serving patrons for three decades. Despite the "Grill" in the title, the popular happy hour spot does not serve food (besides popcorn), making it a casual retreat with impressive drink specials and daily events. Check out showtunes on Mondays and Family Feud-style trivia on Wednesdays. Sundays are especially wild thanks to ridiculously well-priced vodka specials and beer pong games upstairs.
3
Cobalt & Level One
A tri-level operation located along the historic and gay-friendly 17th Street strip, Cobalt has a touch of everything. The first floor features Level One, a restaurant with bottomless drag brunches, Sunday burger specials and a super affordable happy hour. Climb the stairs to 30 Degrees, which boasts a loungey vibe with its couch-lined walls – a good place to take a breather. Then it's on to the all-out dance party upstairs, where you can catch drag shows on Mondays. The space is also designed for optimal boogie-time into the wee hours.
4
Duplex Diner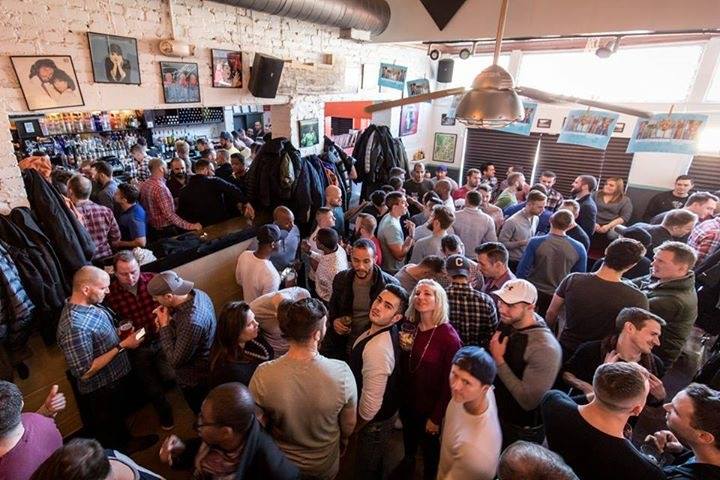 Find one of the city's best atmospheres at this 18th Street hub in Adams Morgan. Referred to simply as "The Diner," make sure you try the house drink of choice: the Lemon (or Lime or Orange) Squeeze, made with a generous pour of vodka and heavy splashes of other liquors. Come on Mondays for half-price off anything that starts with the letter "m," and don't be afraid to ask for cheap tots during happy hour. Monthly, you'll find the ultimate '80s dance party, lovingly known as "The Breakfast Club Remix."
5
Larry's Lounge
Larry's Lounge is a gay neighborhood pub, with always-affordable drinks, solid happy hour specials, mouth-watering pub fare (see: sweet potato tots) and one of the city's friendliest patios (you can bring your dog, too!). The downstairs area resembles a suburban living room, cozy and welcoming upon entrance, the perfect intro to the bar's home-like atmosphere.
6
Number Nine
Number Nine comes to the bustling Logan Circle courtesy of co-founder Ed Bailey, who helped DC's gay nightlife scene to grow during his days as a DJ. Decked out in mirrors, leather banquettes and dark wood paneling, the lounge is perfect for nighttime socialization. The music video bar upstairs is also a must-see. Get there before 9 p.m. to enjoy two-for-one drink specials.
7
The Fireplace
A short walk down P Street will bring you to this dive bar. The Fireplace is known for its notably diverse crowd, robust drink selection and warm namesake beside the bar. Head upstairs for black lights and DJs, and those strong drinks should have you dancing all night.
8
Trade
The owners of Number Nine are also responsible for this stylish spot, sporting tall wood-backed booths, offbeat paintings and rooster-print wallpaper. Trade eschews traditional happy hour for something called "Huge", in which cocktails are given generous pours into tall pint glasses from 5 - 10 p.m. Those aren't all the tricks of the Trade, but you'll have to visit to encounter the rest.
9
Green Lantern
Green Lantern is tough to find, but certainly worth the hunt. Tucked into an otherwise unassuming alleyway off of Thomas Circle near Downtown, the bar is located in a converted two-story carriage house. The first floor's lounge vibe is complete with a central granite bar perfect for peering into patrons on the opposite side. Groove to your heart's content on Green Lantern's multi-level dance floor (with disco lights!) and chat with its bare-chested bartenders, and don't miss the "Shirtless Men Drink Free" event on Thursdays, 10 - 11 p.m.
10
Ziegfeld's/Secrets
Located in Southwest DC near the Capitol Riverfront, this extra-large bar has something for everyone, both upstairs and down. The first floor plays host to drag shows, while on the top floor, dancers writhe and sway on poles and podiums, and even behind glass in a steamy shower. One Wednesday a month is amateur night, when regular 9-to-5-ers can strut their stuff in front of a willing audience. Though there's a cover for entry, it comes with a drink ticket.
11
Town Danceboutique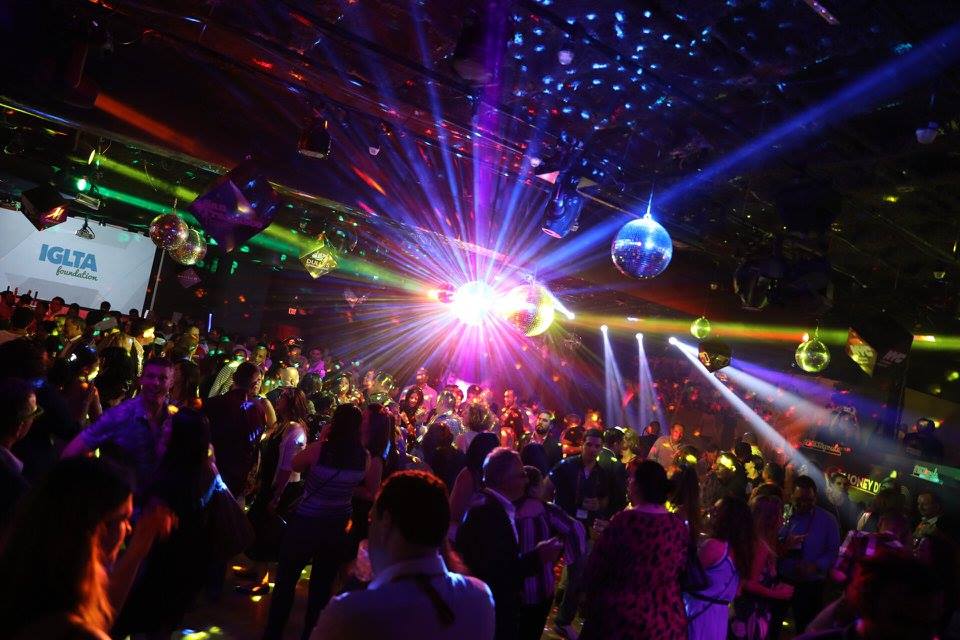 Don't miss your chance to dance the night away at Town Danceboutique, which closes its doors for good on July 1, 2018. DC's largest gay dance club has been a staple of the U Street neighborhood for more than a decade. Expect to pay a cover unless you arrive early and, as you'd expect, the energy really picks up after 10 p.m.
12
MIXTAPE
MIXTAPE
Washingtonian calls MIXTAPE the city's "Best Gay Dance Party." Check their website for upcoming performances (there's usually one per month) at DC venues like the historic 9:30 Club. DJs Matt Bailer (who you'll also see most Fridays at Nellie's) and Shea Van Horn, the men behind the mix, lead a nonstop party featuring an eclectic mix of songs ranging from house to hip-hop and disco.