Uncover the haunted and ghastly throughout the DC area with these spooky ghost tours.
This fall, consider a fright-inducing walking ghost tour through Washington, DC. The following tours, many of which are year-round, will have you delightfully spooked as you attempt to walk from haunt to haunt in some of DC's oldest neighborhoods.
01
Fiat Luxe Tours: Haunted and Historic Georgetown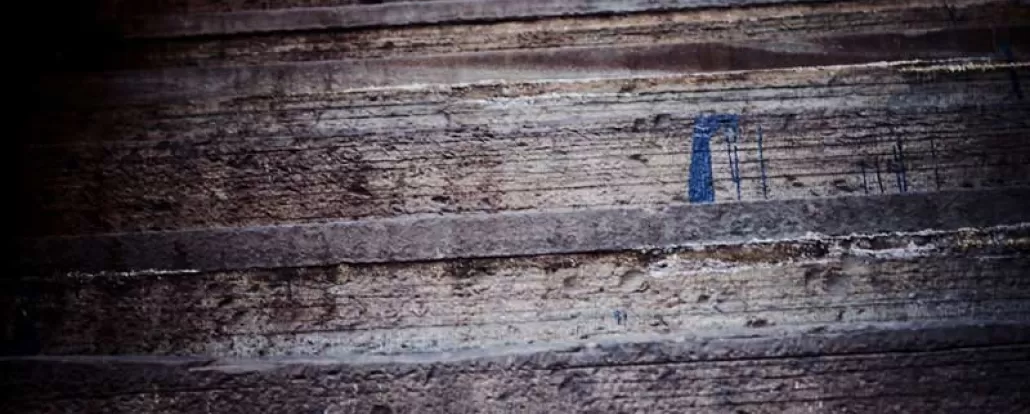 Fiat Luxe Tours offers comprehensive private expeditions that you can book at your convenience and the company features a journey that is perfect for getting spooked. The Haunted and Historic Georgetown tour will dive deep into the creepy past of one of DC's oldest neighborhoods. You'll see the steps from The Exorcist, the eerie Oak Hill Cemetery, the Old Stone House and much more. There's a secret souvenir in store at the end of the tour, so you'll be rewarded for withstanding the scares.
02
AmeriGhost: Ghosts of Lafayette Park & Capitol Hill Haunts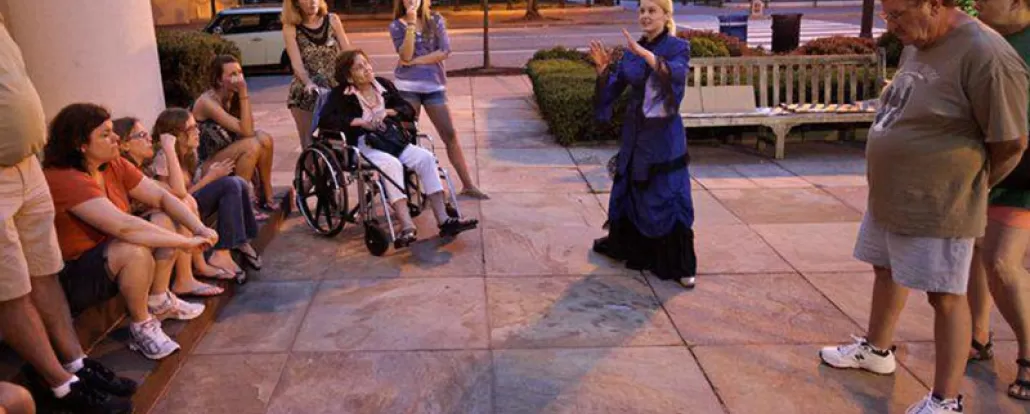 AmeriGhost boasts professional tour guides dying to show you the paranormal activity that haunts the nation's capital. Ghosts of Lafayette Park traverses through "Tragedy Square" (as Lafayette Park is known) and includes stories of conspiracies, crimes of passion, duels and assassinations that have sparked a spooky presence in this historical section of DC. Capitol Hill Haunts dives into the disagreements among ghostly former lawmakers, dancing statues in the Statuary, a demon cat and the ghastly creeps that surround the Lincoln conspiracy trial. Tours run nightly, so there are plenty of chances to let DC's devilish past seep into your dreams. All ages welcome.
 
When: Ghosts of Lafayette Park - 8 p.m., nightly | Capitol Hill Haunts - 9 p.m., nightly

Ghosts of Lafayette Park: Meet at Dolley Madison House, 1520 H Street NW
Capitol Hill Haunts: Meet at Good Stuff Eatery, 303 Pennsylvania Avenue SE
03
DC By Foot: Ghosts of Georgetown & White House Ghost Tours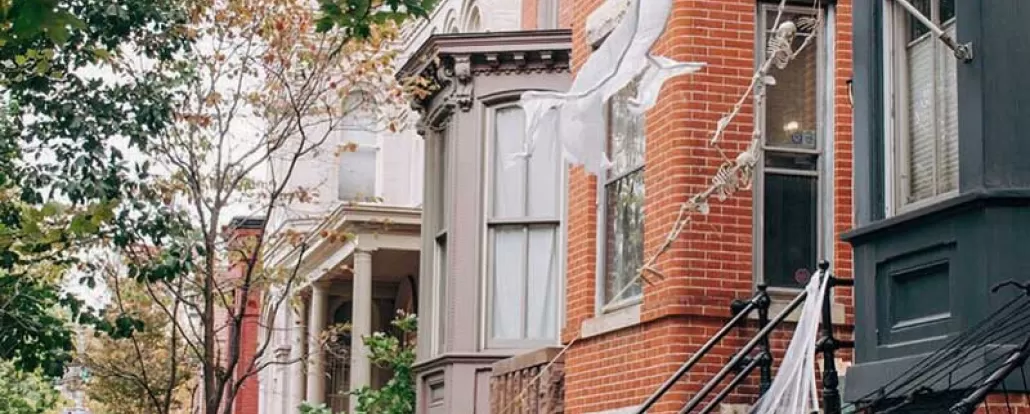 Georgetown is perhaps DC's most storied neighborhood, and DC by Foot brings out the darker side of this history with two awesome tours. Ghosts of Georgetown takes you behind the symbols of the past that shroud the area, revealing the ghosts and spirits that have called Georgetown home for hundreds of years (there's also True Crimes of Wicked Georgetown for ages 14 and up). You'll even get the inside scoop on curses, startling incidents and those infamous Exorcist steps. Reservations are required.
 
When: View calendar & purchase tickets

Ghosts of Georgetown Tour: Meet at Old Stone House, 3051 M Street NW
White House Ghost Tour: Meet at the Andrew Jackson statue in Lafayette Square
04
Scary DC Tours: Horror on the Hill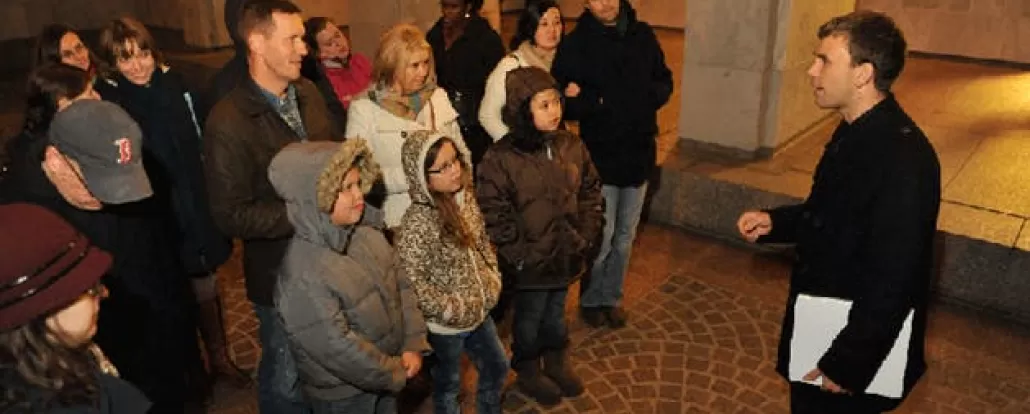 Scary DC boasts historically accurate and chilling ghost tours, as founder Dr. Phillip Ernest Schoenberg is both a historian and an American government professor. Horror on the Hill includes scandal-filled tales, stories of mysterious apparitions and more. You'll hear accounts featuring some of DC's legendary landmarks, including the Capitol Building, the Library of Congress and the Supreme Court.
 
When: View calendar & book tour

Horror on the Hill: Meet at Capitol Hill Starbucks, 237 Pennsylvania Avenue SE
05
Soul Strolls: Twilight Tours at Congressional Cemetery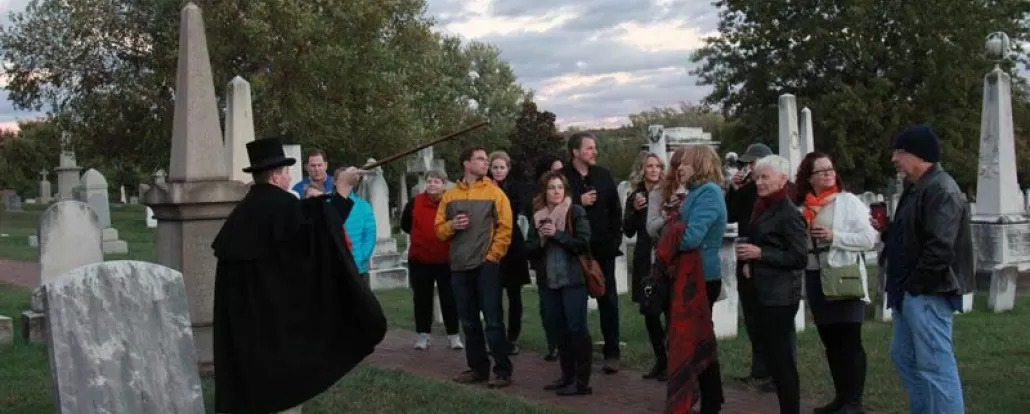 Once twilight dawns during Halloween season, you can join a creepy tour of Congressional Cemetery, which holds its own ghostly residents. Soul Strolls will reveal stories of people buried at the cemetery through guided tours led by costumed interpreters. The tours are spread out over four nights, so you'll have plenty of chances to catch the chills at DC's most historic resting ground. View the schedule and book your excursion online.

Where: Congressional Cemetery, 1801 E Street SE, Washington, DC 20003
06
Nightly Spirits: DC & Alexandria Ghost Tours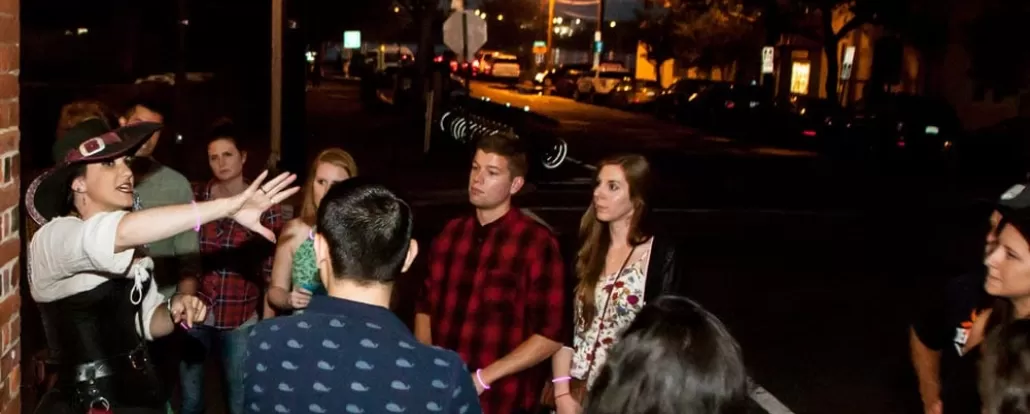 Nightly Spirits is a go-to for creepy, alcohol-accented tours, and this edition brings you to an area chock-full of history: Old Town Alexandria. Enjoy the small-town vibe, as stories and anecdotes will be shared at pit stops throughout the city during the 2.5-hour tour. You'll have time to grab a pint in the quaint, intimate bars and still learn about the haunted places and buildings that populate Old Town. Reserve a spot before another skeleton takes your place. Or try the White House Ghost Tour and bar crawl like a beast. Each tour includes three to four different stops, and you'll have plenty of time to swill a drink of your choice while learning about the locale's chilling past. Over the 2.5-hour tour, expect to hear some distressing ghost stories along the way. Reservations are required, so make sure you're booked to be spooked.
 
When: View calendar & purchase tickets

Old Town Alexandria Tour: Meet at Chadwicks, 203 The Strand
White House Pub Tour: Meet at Occidental Grill, 1475 Pennsylvania Avenue NW
07
Boos and Booze: DC Ghosts & Haunted Pub Crawl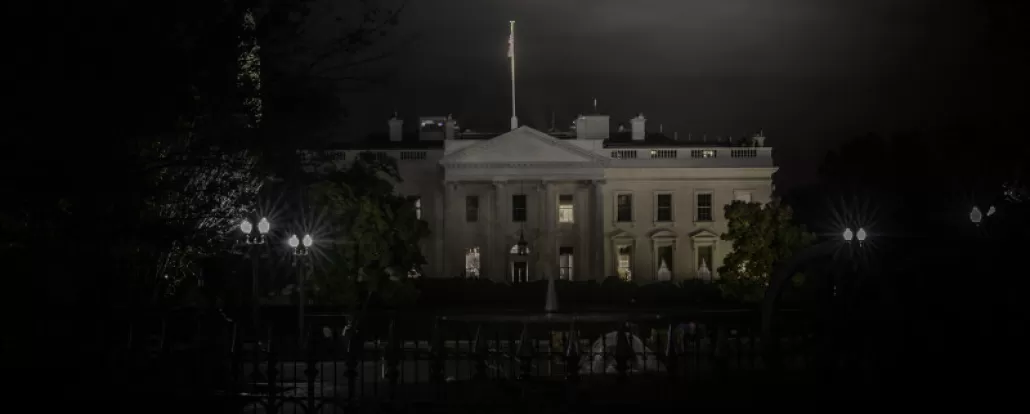 Join one of The Junket's ghost tours and discover the haunted side of the nation's capital, including fascinating stories behind DC's famous people and landmarks, from presidents to assassins to conspirators to heroes. If you're looking for some liquid courage before your tour, the Boo's and Brews Haunted Pub Crawl makes for a wonderful evening.
When: Tours are held nightly at 6 p.m., 8 p.m. and 10 p.m.
Where:  Ghost tours meet behind the US Treasury building and the Haunted Pub Crawl meets at Old Ebbit Grill