Vinyl nuts will want to drop the needle on these neighborhood record stores.
The intimacy of purchasing and listening to music has been dulled over the last decade, as the modern consumer browses streaming services, YouTube and the iTunes store in a frivolous search for something catchy. For those of us who still prefer the dropping of a needle, then hearing an artist's vision in full, DC has lots in store. Lose yourself for hours at these hubs for vinyl records in the metro area. You'll leave satisfied, records under your arm and, quite possibly, bereft of that week's paycheck.
01
Smash! Records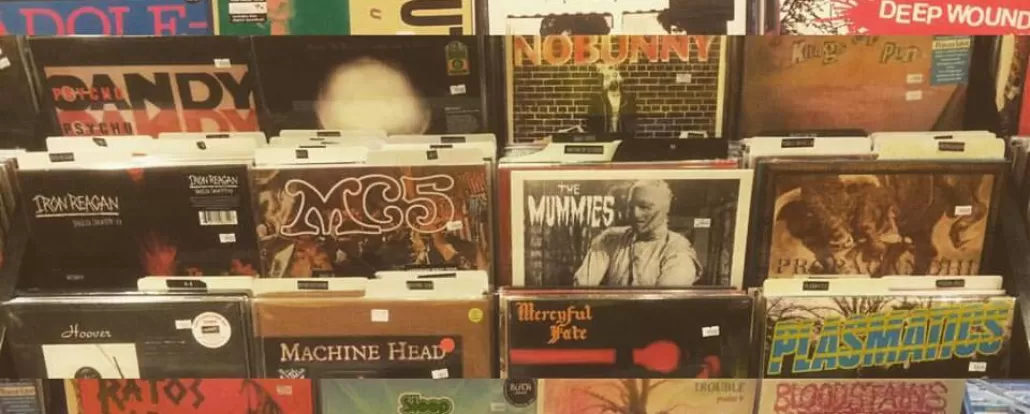 A stop by Smash! in Adams Morgan is a must. All forms of rock 'n' roll records can be found on the shelves, from classic rock to garage to hardcore. There is also a great selection of used CDs available (if you're still into that kind of thing). You'll be able to grab something for your punk rock snob of a brother AND your cousin immersed in his "obsessed with Led Zeppelin" phase. Back up the punk rock collection with stylish clothing and shoes: band t-shirts and accessories are for sale, as well as vintage clothing.
02
Som Records
Watch as local record producer Rhome Anderson browses DC's record aisle at Som, which covers everything from go-go to hardcore and present-day picks. In addition to local options, Som features the most intriguing new releases that greet you right when you walk in the store, along with a wide selection of used and rare records perfect for any crate digger. Looking for a samba release from the '60s, or a reggae compilation? This is the place. There's a record player nearby to preview your choices, as well as a section of $1 LPs for the bargain hunters. The Black Cat is just down the street, making this the perfect pit-stop before a show.
03
Red Onion Records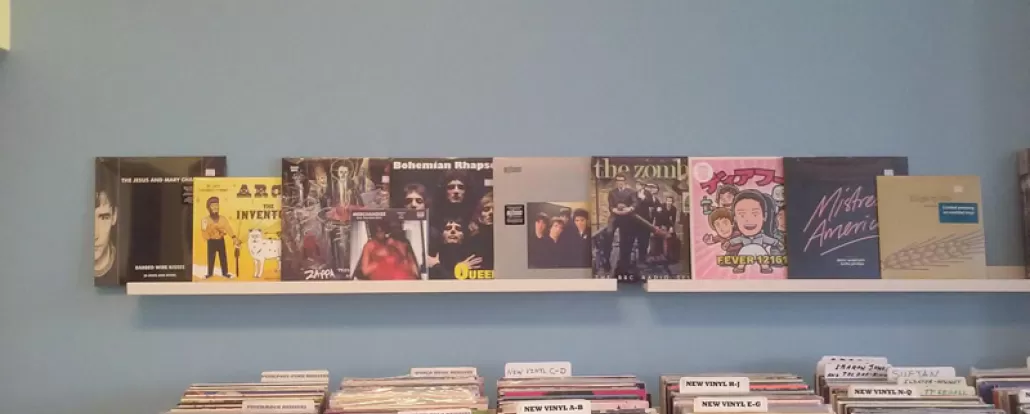 At Red Onion, which recently moved to Hyattsville, Md., all eras and genres are on display. A very friendly staff is happy to assist you with any record requests or questions about their selection. There's a great used jazz section that may require some help sorting through to find that particular album you seek. There are also rare 45s for sale, and the store is happy to appraise some records you're hoping to get off your hands.
04
Joe's Record Paradise
This mecca of a record store is located just outside DC lines and is a short walk from the Silver Spring Metro station. Its selection (and the variety within) of used CDs and LPs is unrivalled in the area, making it an institution, even though it has relocated five (scratch that, now six) times to accommodate its immense inventory. If you're a record collector in the DMV (District, Maryland, Virginia), not going to Joe's is a sin. From bargains to rare punk records to '80s hair metal, there's something for everyone.
05
Hill & Dale Records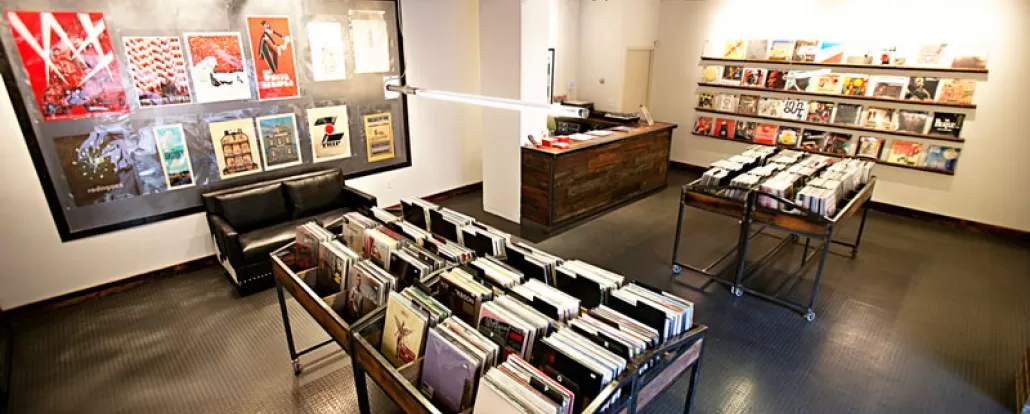 Georgetown now has a record store that can match the neighborhood's sophisticated reputation. Hill & Dale burst onto the scene in 2014, and its sleek, minimalist design makes perusing its selection aesthetically and intellectually pleasing. Photos and art adorn the walls, featuring stars of rock, jazz, country, punk and more. Take a long look at the wall display next to the cash register; it is full of choice selections from all over the store, including reissues, new releases and hard-to-find gems. Also keep an eye open for limited edition box sets throughout the store.
06
Songbyrd Music House & Record Cafe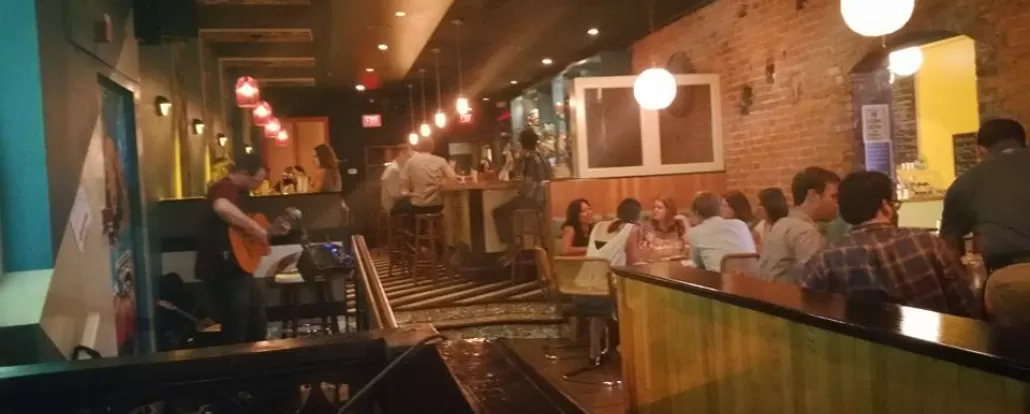 Adams Morgan is now home to yet another comfy spot for vinyl nuts. Grab an espresso and order from the cafe's extensive menu before or after you browse through the record selection, which includes both used and new options. However, that's not all: Songbyrd triples as a performance space, hosting musicians and DJs almost nightly. Most shows take place in the downstairs area, which features a great sound system and standing space for up to 200 people. Eat, drink, buy records and see a show in one place? A music lover's heaven, indeed.
07
Crooked Beat Records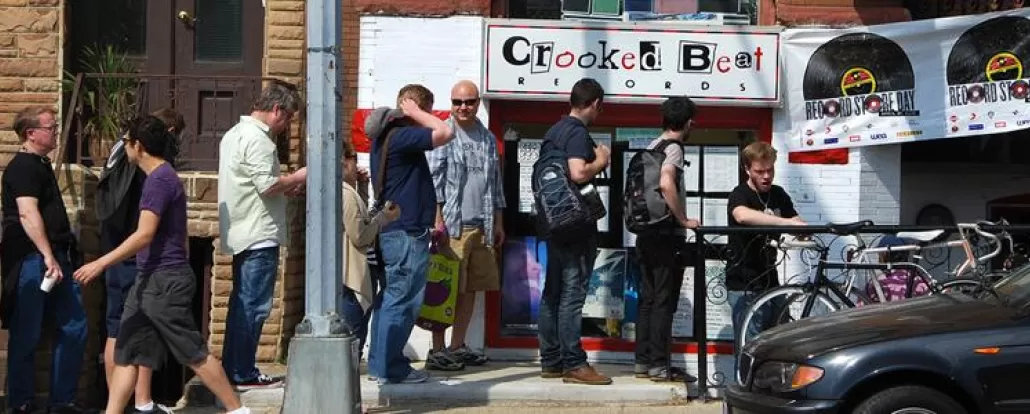 Once situated along 18th Street in Adams Morgan, Crooked Beat recently moved to Alexandria, VA to accommodate its inventory of more than 9,000 new and used items. The shop remains a haven for vinyl nuts. Walk inside and immerse yourself in new, used and rare records that run the gamut of rock and indie genres: punk, metal and pop LPs are all available, along with singles, 45s and CDs. The used section is especially ripe for picking out old favorites. Memorabilia such as t-shirts, buttons and posters can be purchased to supplement your vinyl haul for the day. Also remember to bring in any rare records, CDs or band merch that you are looking to sell. No hair metal or mainstream '70s rock, please.
Interested in DC's music scene? Continue your exploration and get in the groove.