One of the centers of international culture, Dupont Circle delights with its cultural institutions, from museums to embassies.
Dupont Circle offers a little something for everyone. With a famous traffic circle and fountain at its center, the neighborhood has been a vital DC community since the late 19th century, and continues to be a hot spot for residents and visitors of all ages. An array of unique shops and exciting restaurants along Connecticut Avenue, one of the busy streets in the neighborhood, is exciting enough to keep you going all day. You'll also discover dozens of bistros, bars, boutiques and museums throughout this exciting neighborhood.
01
Start a self-guided walking tour of Embassy Row at Scott Circle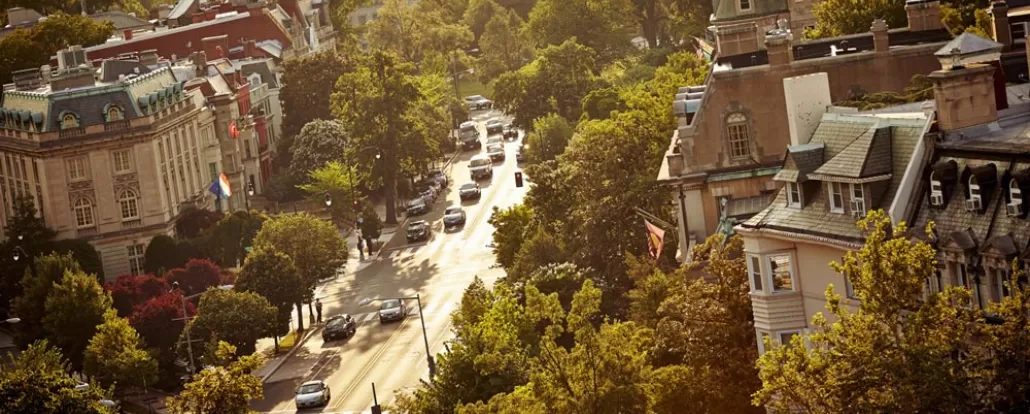 The Embassy of Australia serves as the beginning point of a 2-mile-stretch along Massachusetts Avenue known as Embassy Row. As you continue northwest, you'll pass dozens of diplomatic missions and sights, from the Mahatma Gandhi Memorial to the Nelson Mandela statue outside of the Embassy of South Africa.
02
Explore The Phillips Collection, America's first museum of modern art
This ticketed museum offers new perspectives on the works of modern artists, from Renoir to Rothko. Come to the The Phillips Collection for its special exhibitions and its unique programming, which includes Sunday concerts at 4 p.m. and the after-hours hit on first Thursdays of the month, Phillips After 5.
03
Picnic or people watch at the Dupont Circle fountain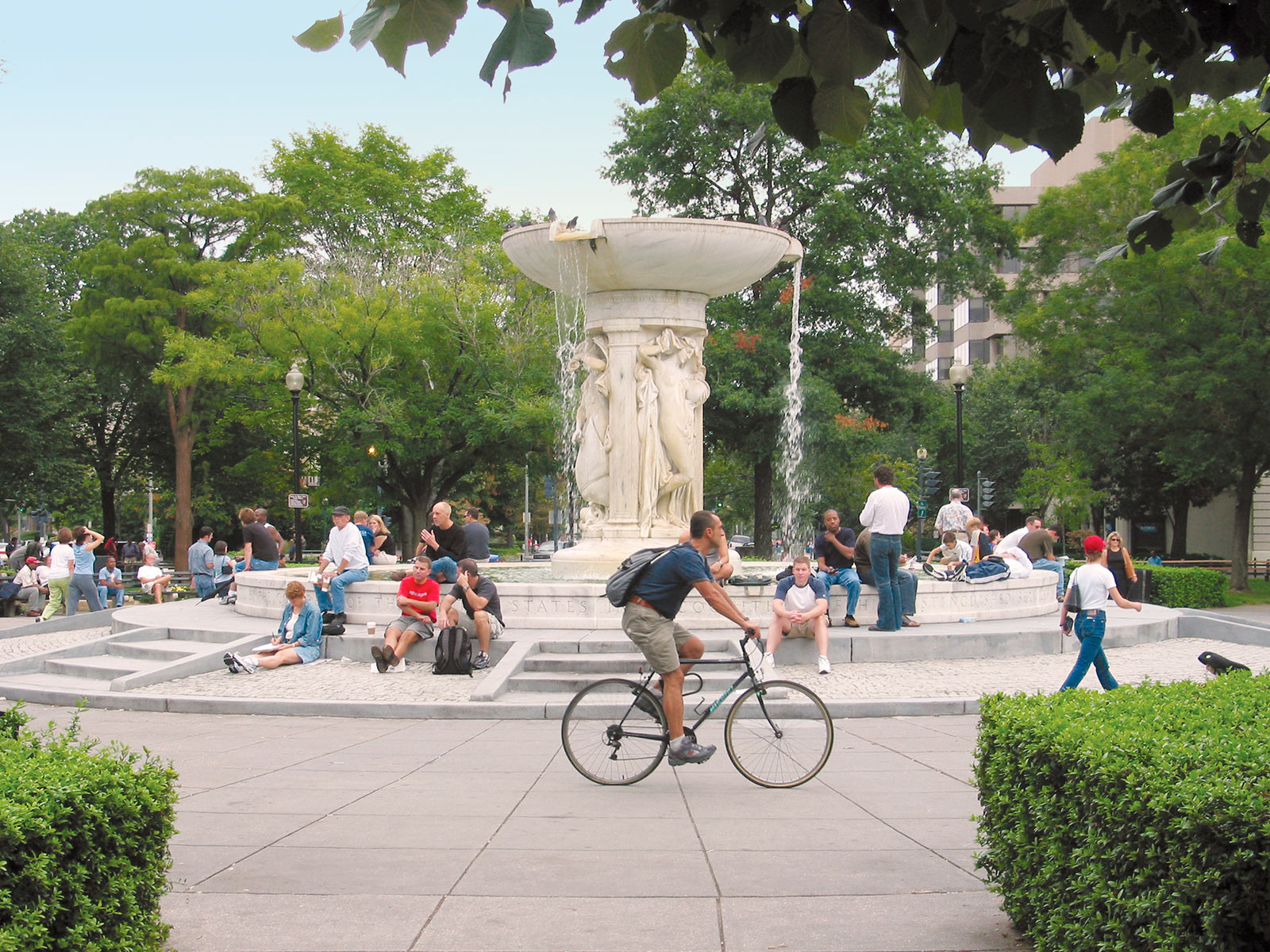 The Dupont Circle fountain is one of the DC's most iconic landmarks outside of the National Mall, and was built by sculptor Daniel Chester French and architect Henry Bacon (of Lincoln Memorial fame). It serves as a gathering place where all are welcome, from artists and musicians to lovebirds, friends and travelers.
04
Explore the home of a former president at Woodrow Wilson House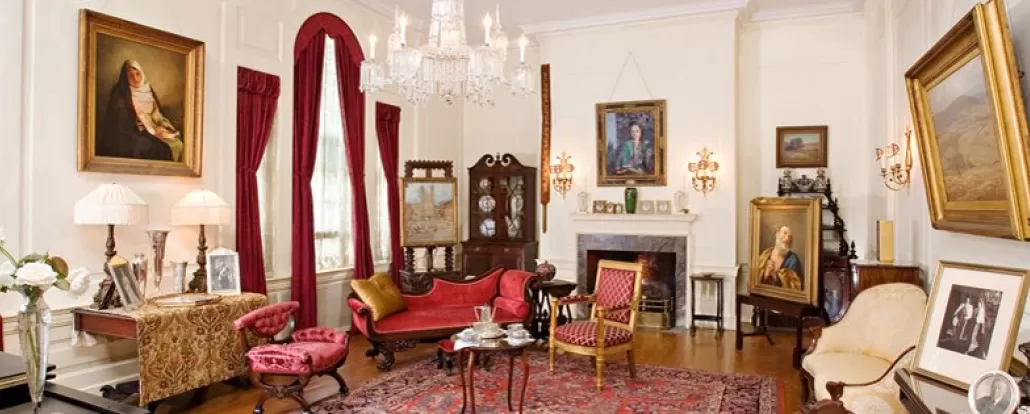 Tour President Woodrow Wilson's final, Georgian revival home, which looks the same today as it did when Wilson lived here in the 1920s. The historic site also hosts exciting events, from vintage game nights to garden parties in spring.
05
Revel in America's independence at Anderson House
Check out Revolutionary-era books, manuscripts, maps, graphic arts and archives at Anderson House, home to the Society of the Cincinnati. The Society was founded in 1783 to promote the knowledge and appreciation of the Revolution's success. Anderson House also hosts lectures, book signings, luncheons and events for kids.
06
Tour The Mansion on O & O Street Museum for a wild adventure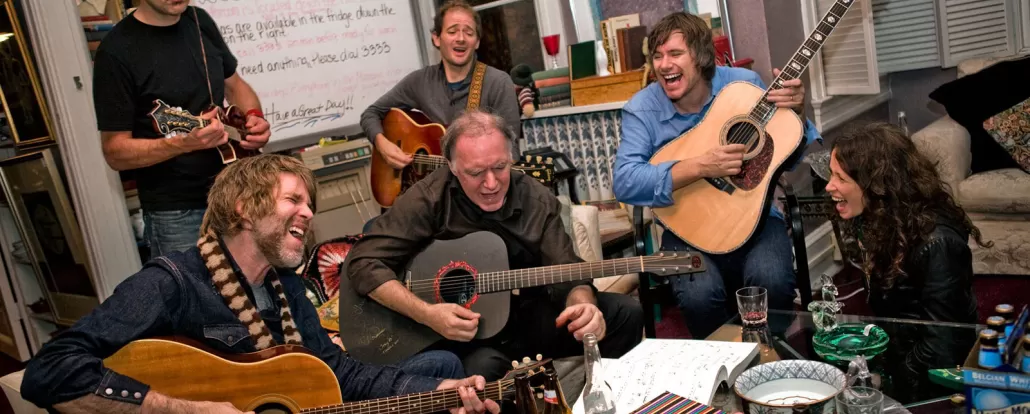 Nestled on a quiet, tree-lined street, The Mansion on O & O Street Museum offers an array of intimate events and unique tours through its bric-a-brac- and artifact-laden rooms. The museum is dedicated to exploring the creative process, and guests are asked to get hands-on with eccentric antiques, high-class art, music memorabilia and more.
07
Sneak away from hustle and bustle at the Spanish Steps
The Spanish Steps, located on 22nd Street between S Street and Decatur Place, are one of the hidden gems of Dupont Circle. Savvy wooers bring their dates there, writers bring their notebooks and picnickers bring their lunches.
08
Browse the aisles of popular indie bookstore Kramerbooks & Afterwords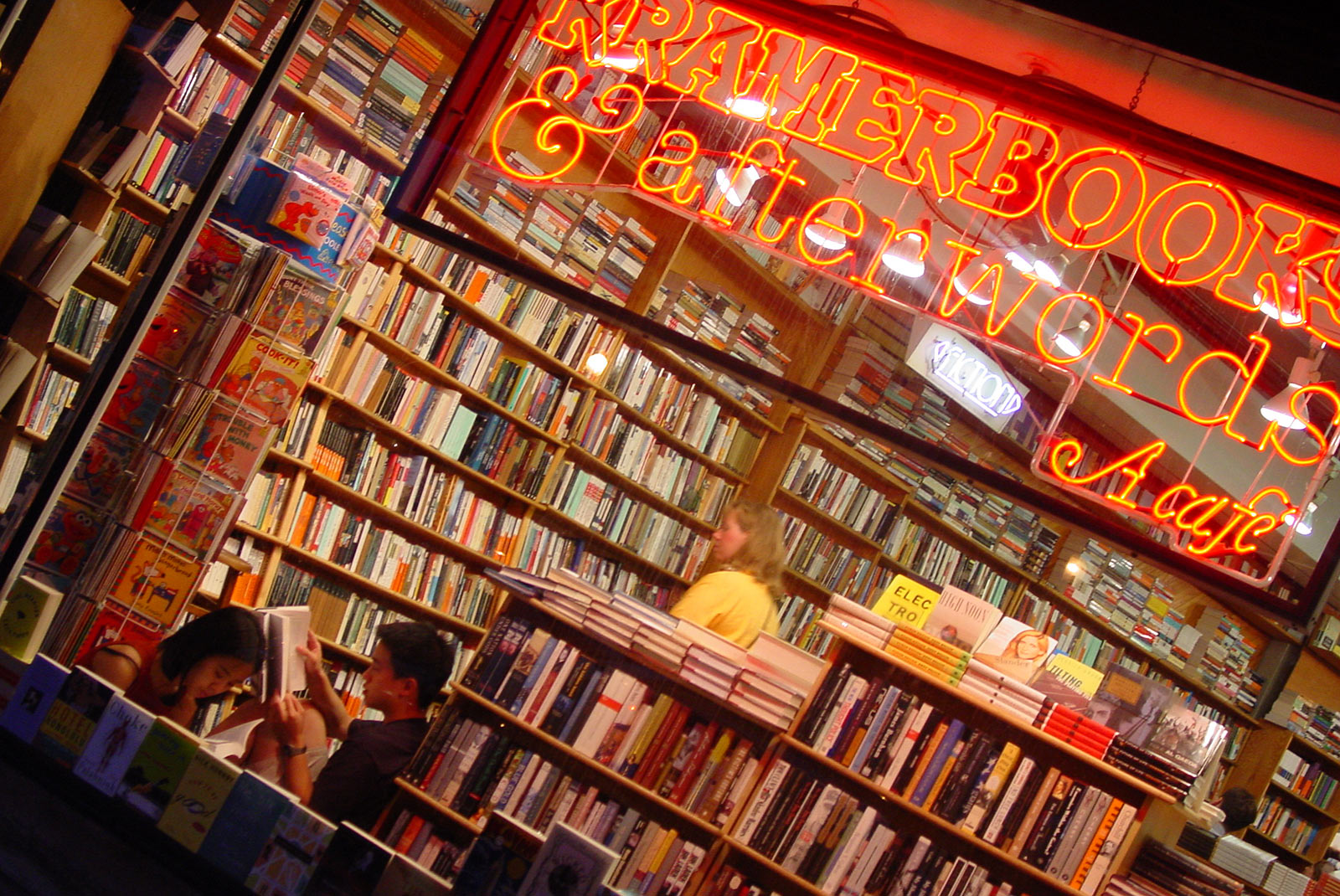 DC's rep as a well-read city is plain to see at Kramerbooks, where voracious readers fill up on political studies essays, literature, novels and travel guides, before filling up on food from the open-late, on-site Afterwords cafe. Another reason to visit: the steady lineup of readings from local and renowned authors.
09
Take a public tour of the Brewmaster's Castle at Heurich House Museum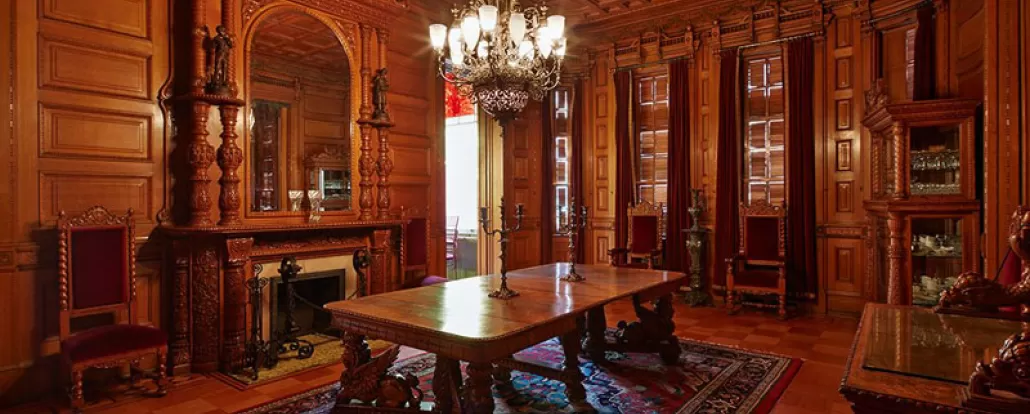 DC's first brewmaster, Christian Heurich, founded a successful DC brewing company in 1894. His home preserves his legacy through original interiors, advanced technology and unique programming. Today's local craft breweries pay their respects to Heurich at the museum's History & Hops series, held the third Thursday of the month.
10
Go on an exploration through the National Geographic Museum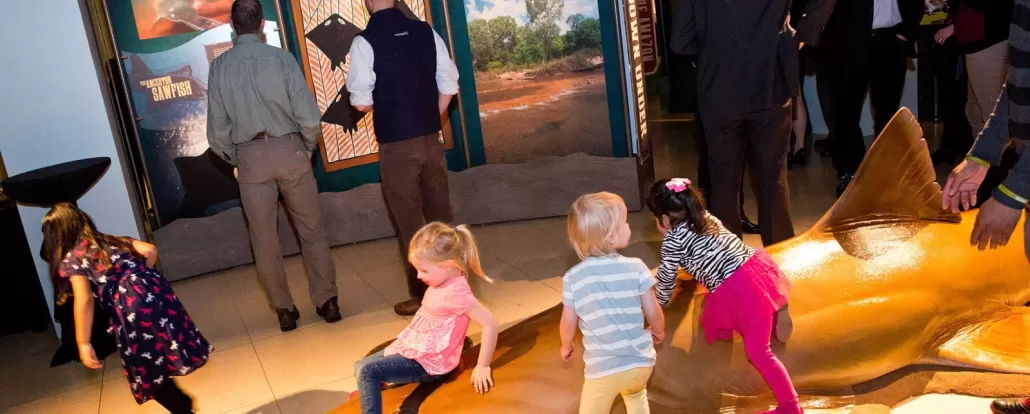 Located along the southern edge of the Dupont Circle neighborhood, well off the beaten path, the the museum features changing exhibitions, which may include exquisite photography from around the world, live demonstrations and interactive displays. The museum store boasts great gift ideas for the traveler in your life.
11
Shop for days on Connecticut Avenue
Add some style as you step down Connecticut Avenue, which is full of reputable retailers like Brooks Brothers, H&M and Gap. Dupont Circle also features local shops that can help build and accessorize your seasonal outfit. For the ladies, Proper Topper sports an unmatched hat selection, Tiny Jewel Box is a hub for vintage jewelry and Lou Lou has a wealth of rings, necklaces, hats and earrings – all three are within walking distance of each other. Men can scoop a new suit at Alton Lane and a new pair of Oxfords to compliment it at Allen Edmonds, just 5 minutes apart on foot.
12
Get down on the dance floor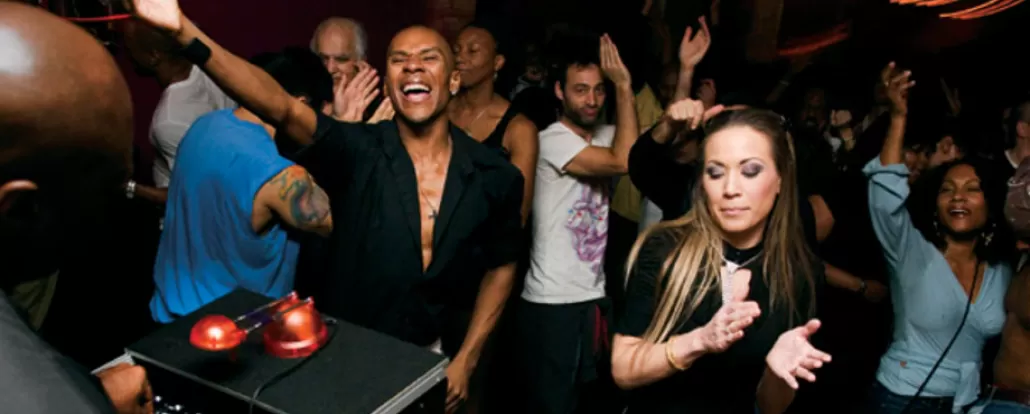 If you're looking to dance the night away, Dupont Circle has you covered. For a perfect balance between relaxation and all-out partying, Eighteenth Street Lounge is a must, whether you prefer live music and dancing to deejay beats or lounging on a couch. For those yearning for a spicier dance experience, try Café Citron for salsa dancing (lessons are offered, too).
13
Get ready for some laughs at DC Improv
Known as the city's most popular comedy club, DC Improv attracts national acts on any given day of the week. You'll find it situated between the Dupont Circle neighborhood and downtown DC.
Now that you've got an idea of how to spend some time in Dupont Circle, keep exploring due south and see what types of things you can do in Downtown DC or head to nearby Adams Morgan.