Enjoy a variety of experiences in this vibrant District neighborhood
You can spend the whole day in Petworth hopping around from shops to restaurant to bars. The area also plays host to fun neighborhood gatherings, and features one of the most historic sites in the Washington, DC metropolitan area. Filled with tasty eats and a healthy dose of culture, Petworth should be on your DC to-do list. Take a look at these things to do in the neighborhood.
01
Start your morning off with a cup-of-joe
Qualia Coffee, the micro-roaster serving coffee out of a rowhouse on Georgia Avenue offers customers top quality brews from around the world, barrel-aged coffee (if that's more to your liking), as well as bagels and a selection of pastries.
02
Discover President Lincoln's hilltop retreat
After breakfast, take a tour of President Lincoln's Cottage. We bet you didn't know that for over a quarter of his presidency, Abraham Lincoln lived on a hilltop in Northwest DC. Here, he visited with wounded soldiers, spent time with self-emancipated men, women and children, and developed the Emancipation Proclamation. Tours are guided and space is limited, so you'll want to book your visit in advance.
03
Chow down at a neighborhood restaurant with a huge beer garden
For lunch, we recommend DC Reynolds. Try the crispy fried pork belly sandwich, which comes with Berkshire pork belly, ancho chili aioli and jalapeño slaw. Start your lunch off with some Old Bay popcorn to share.
04
Visit the Adams Memorial
After your meal, walk around the neighborhood and check out all of its residential developments — single-family homes, rowhouses and a number of condos. Then, visit the Adams Memorial, commonly known as the Grief Statue, by Augustus St. Gaudens in Rock Creek Cemetery. Henry Adams commissioned the memorial two years after the suicide of his wife in the winter of 1884. The figure symbolizes "the acceptance, intellectually, of the inevitable."
05
Step into Upshur Street Books
At this neighborhood bookstore you'll find books about DC's past and present, works from local authors, chic design books, stunning prints, local letterpress cards, and novels and classics in all genres. The shop offers free Wi-Fi, and on the weekend, you'll see coffee from Qualia and pastries from Room 11 for sale. Upshur even provides you with staff recommendations should you want to put together a reading list before coming into the store.
06
Bring the whole family to Petworth Neighborhood Library
This historic library hosts more than just books – you can join a yoga class there on Sundays, put together some crafts or take in family storytime. We recommend choosing one of your favorite novels and taking it for a read at Grant Circle. The park within the circle is owned and administered by the National Park Service and is listed on the National Register of Historic Places.
08
End your day with the perfect meal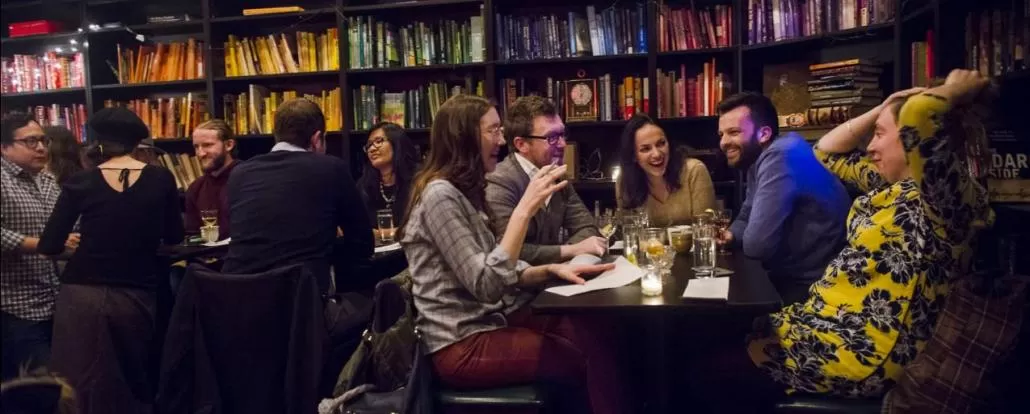 From pop-up dining destinations to buzzworthy restaurants and local watering holes, there's a restaurant for everyone in Petworth. Discover the best places to eat in the neighborhood and find out where you can get wood-fired Neapolitan pies, try "New Japanese" fare, get a book with your booze and much more.
Looking for your next adventure? Check out all of the neighborhoods in the District.