Conscientious brands and event spaces are plentiful in the nation's capital.
While you're in town for a cause, it's easy to find a complementary venue in Washington, DC so every aspect of your visit can be purposeful. Choose a place to stay or meet that aligns with your values, from boutique hotels to impressive venues and conference centers.
01
Anacostia Community Museum
Many of the Smithsonian Institution's museums have rentable event space, and the Anacostia Community Museum in Southeast DC is ideal for intimate gatherings of 20 to 150 guests. For an outdoor option, the grounds may be tented for up to 350 people. The museum's guiding principles focus on how urban communities can create a more equitable future, showcasing diverse voices and preserving neighborhood stories. Exhibits have showcased neighborhood change, immigrant art and Black males creating revolutionary progress across a wide range of disciplines.
02
Cambria Hotel Washington D.C. Capitol
One of DC's newest hotels in Capitol Riverfront comes with 154 rooms, decor reflecting the area's diverse history and outstanding views of the Potomac River, along with a clear commitment to diversity and inclusion. Women and minorities are leading the hotel, helmed by general manager Elif Sen, and the property's investment in DC includes mentoring DC public school graduates in hospitality. Event goers can utilize a 3,500-square-foot outdoor rooftop terrace or a ninth floor meeting and event space that overlooks the U.S. Capitol.
03
Conference Center at the American Geophysical Union
The American Geophysical Union (AGU)'s 62,000-square-foot net-zero energy building stemmed from the organization's focus on creating a living demonstration of a sustainable Earth. Through innovative design, including 700 rooftop solar panels and water reclamation, the total energy used by the building is equal to or less than the building's output, resulting in a vastly lower carbon footprint. Environmentally conscious groups can utilize a rooftop and many fully-equipped meeting room facilities within the building's high-tech conference center.
04
Eaton Washington DC
Boasting 209 rooms, 10,000 square feet of event space, a speakeasy, a wellness center, a juice bar and art exhibits that rotate regularly, Eaton channels thought-provoking conversation at its Downtown location. The hotel also houses a community-based radio station, with a mission to provide a platform for local voices and untold stories.
05
Hotel Zena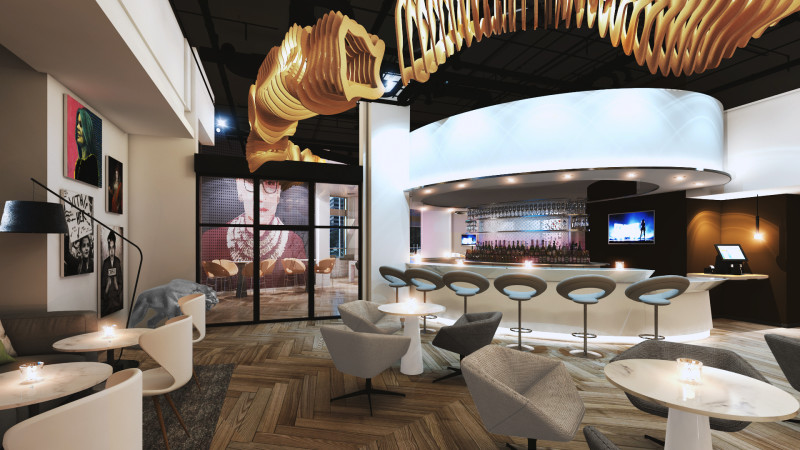 Following a $25 million renovation, this 191-room hotel in Logan Circle celebrates women through programming, art and provoking design, such as a "gown" made from 8,000 hand-pinned protest buttons. The brand describes the hotel as "celebrated by all genders, races and sexualities, and a haven for the liberated forward thinker." Flexibility for meetings and events comes from 3,500 square feet of indoor and outdoor space, including Hedy's Rooftop.
06
Riggs Washington DC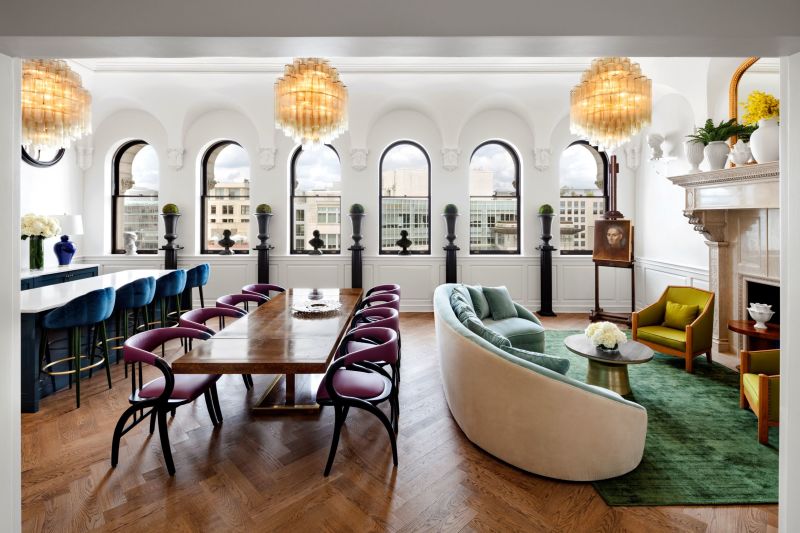 One of two hotels by the Lore Group in the District, Riggs Washington DC's clever design pays homage to the building's history as the headquarters of Riggs National Bank in Penn Quarter. The hotel's social action initiatives focus on benefiting the local community, including clear support of the Black Lives Matter movement and the providing of resources by working with local charities, including DC Central Kitchen and Horton's Kids.
07
Hill Center at the Old Naval Hospital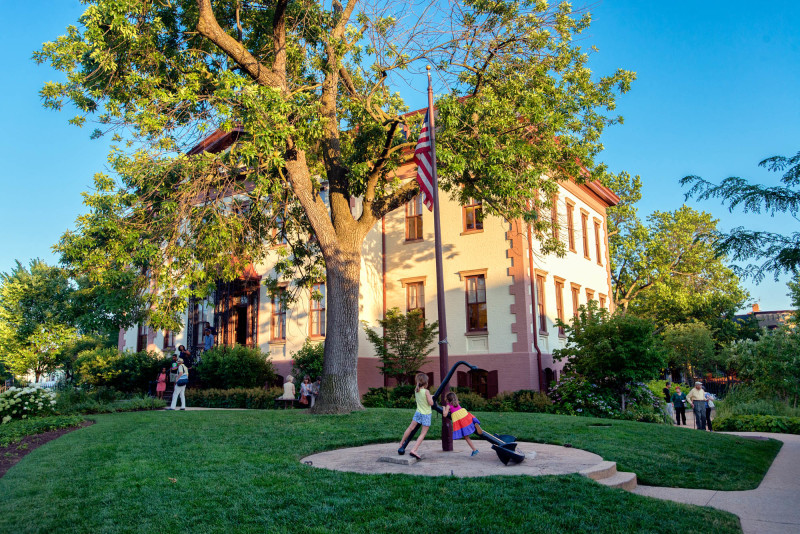 The Old Naval Hospital in Southeast Washington, DC, was constructed in 1864 and 150 years later, following a historic rehabilitation, the Hill Center serves Capitol Hill as a community gathering space for civic engagement and cultural development. Programs focus on arts, dance, cooking, music, children's programming and much more. It's rentable for parties, weddings, conferences and events.
08
MLK Library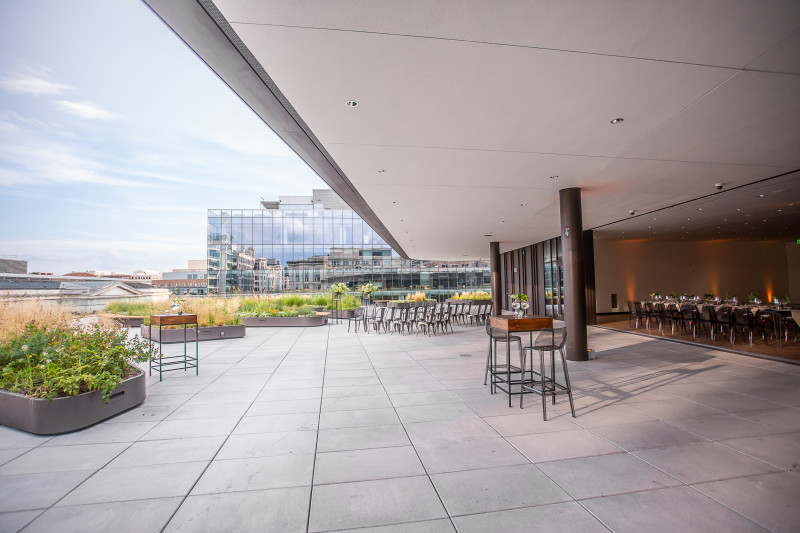 An homage to the life and legacy of Dr. Martin Luther King, Jr., DC's central library completed a $211 million modernization and renovation in late 2020 that includes three event spaces: a Great Hall perfect for receptions and galas, a rooftop with a private catering kitchen and a state-of-the-art auditorium. Artistic touches include a giant mural of MLK and original works from renowned DC artist Alma Thomas. The library's teen space is named for Thomas, who was known for breaking race and gender barriers and was the first person to graduate from Howard University with a degree in art in 1924.