Check out how creative, made-to-order masterpieces have become the new can't-miss restaurant experience.
Amongst the hustle for Michelin stars, wowing diners with meticulously crafted tasting menus and shouting out tickets over chaotic kitchens, many restaurants have had to find innovative ways to lure diners. While many chefs had to tweak their menus for takeout and delivery, they've also kick-started collaborations with other chefs, converted sit-down service into fast-casual concepts and launched make-shift outdoor patios. It's actually become such a trend that the new buzz across the city is which pop-up concept to try. Next time you're looking to grab a bite, check out something creative, new, exciting and tasty from any of the options below.
And keep in mind many of these pop-ups are fleeting, so try these epicurean offerings before they disappear.
01
Butter Me Up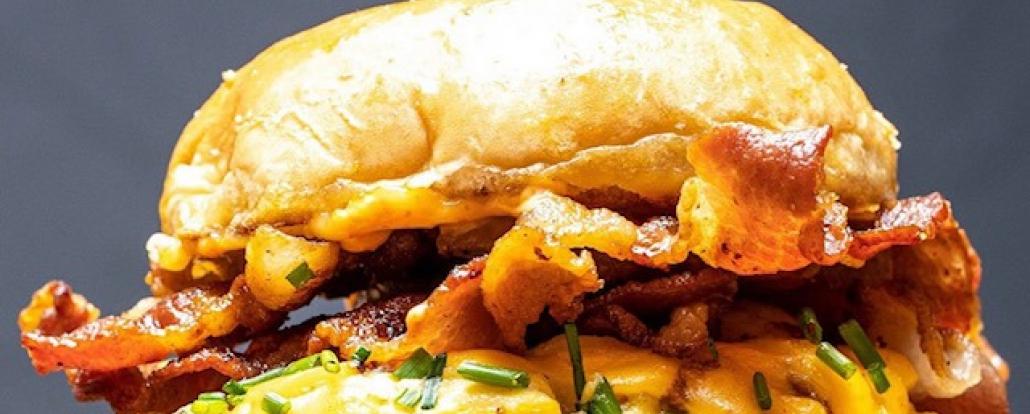 HalfSmoke on U Street opened up its kitchen early to fill the need for nourishing breakfast sandwiches with Butter Me Up. Every delicious item is stacked on toasted brioche with locally sourced ingredients and organic soft-scrambled eggs. Sandwiches tout fun names like the Stop Beefin', with a beyond meat patty, roasted peppers, spicy mashed avocado and sriracha maple aioli. Have yourself a Staycation, a magical creation layered with smoked cheddar cheese, caramelized onions, avocado and sriracha mayo – then book your own staycation in the District. There's also the Feels Like Home, which offers buttermilk brined fried chicken, caramelized onions, Gordy's pickles, smoked cheddar cheese and sriracha mayo.
Walk up or order online delivery, daily from 8 a.m. – 3 p.m. |  Order
651 Florida Avenue NW, Washington, DC 20001
02
Rita's Tacos
You can now grab authentic tacos from Rita's Tacos, a ghost kitchen at fried chicken-favorite Roy Boys. The pop-up concept is now a long-term addition, complete with signage and a take-out window. Menu items include tacos of course but also a birria quesadilla, elote loco (crazy corn!) and more. And to top it off, Roy Boys serves ice cream tacos regularly.
Tuesday–Thursday: 2-10 p.m. | Friday–Saturday 2 p.m. – 12 a.m. | Sunday 2-9 p.m.
2108 8th Street NW, Washington, DC 20001
03
Victura Park at The REACH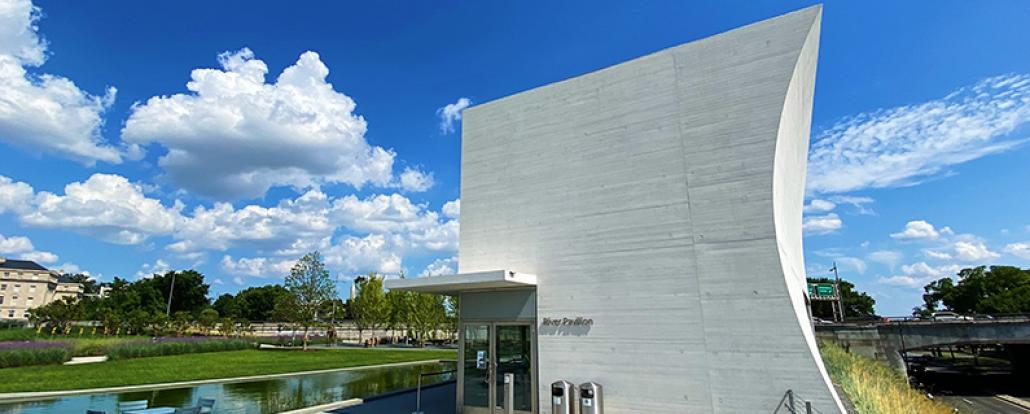 This family-friendly outdoor oasis and pop-up wine garden is located at the River Pavilion at The REACH and is named after John F. Kennedy's iconic wooden sailboat The Victura, purchased when he was 15. A collaboration between the culinary creative team of The Hilton Brothers and Chef Erik Bruner-Yang, Victura Park is a winery-inspired landscape. Dotted with picnic and café tables and shade umbrellas, there's plenty of space to enjoy a snack overlooking the Potomac or spread out a blanket on the grass with a glass of wine.
Thursday & Friday: 4-9 p.m. | Saturday & Sunday: 12-9 p.m. | Learn More
The REACH at The John F. Kennedy Center for the Performing Arts, 2700 F Street NW, Washington, DC 20566
04
Picnics at Logan Circle
Planning a picnic in Logan Circle? Don't panic – The Fainting Goat will bring the goods to you with its new picnic delivery concept. Menu options include a s'mores kit, complete with all the fixin's and flame, and a picnic basket for two, which features a bottle of wine, an Upscale Lunchable, chocolate ganache cheesecake and more. Good to know: Picknickers can receive a 10% discount for carry-out orders.
Wednesday–Sunday from 12-9 p.m. | Order
1330 U Street NW, Washington, DC 20009
05
Neighbors
Neighbors is an initiative by The Village Café to create impact and support the local creative community, while prioritizing Black entrepreneurs. You can discover different vendors every Saturday and Sunday, including live music from local DJs. Check out each week's lineup over on Instagram.
Saturday & Sunday from 9 a.m. – 3 p.m.
1272 5th St NE Washington, DC 20002
06
One Night in Tokyo
Minibar and Barmini by José Andrés meet in this crossover featuring flavors of Japan. The Barmini cocktail lab is running a One Night in Tokyo pop-up, collaborating with Minibar chefs to present an upscale tasting menu inspired by Japanese ingredients. Past offerings included aerated goat milk ice cream and black sesame coca with red shiso leaves. The selection of unique bites can be accompanied by a wine or cocktail pairing as well.
Tuesday–Saturday 5-10 p.m. | Order
501 9th Street NW, Washington, DC 20004
07
Chinese Street Market Pop-Up
The Chinese Street Market Pop-Up is bringing authentic East Asian street market vibes to DC. Choose amongst fresh dumplings, noodle kits, unique specials and more to pre-order and either pick up at a selection of local farmers' markets or have delivered straight to you. This concept hopes to build a community of support for the preservation of Chinese culture in the DC area.
Locations and pick-up times vary, delivery available. | Order
08
Camp Anthem
This pop-up waterfront bar and restaurant hosts guests for lunch and dinner on the District Pier at The Wharf. Each table is covered by a cabana tent and can seat up to six people for two hours of scenic waterfront dining. Open Friday-Sunday, Camp Anthem is accepting reservations through the end of June. Each table includes a $150 minimum and 20% gratuity is added to each check. Expect a fully stocked bar in addition to a food menu that offers crab cakes, pulled pork barbecue, shrimp po' boys, fried chicken tenders, a hummus platter, sidewinder fries, corn on the cob and much more.
Friday: 5:30-10:30 p.m. |  Saturday: 12:30-10:30 p.m. |  Sunday: 12:30-8 p.m. | Learn More
901 Wharf Street SW, Washington, DC 20024
09
Ghostburger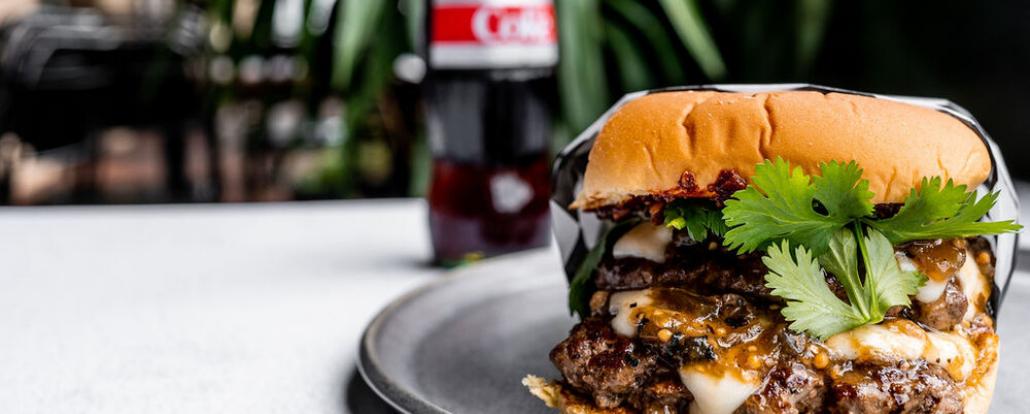 Affordable smash burgers and authentic Philly cheesesteaks greet the taste buds of DC. The team at Espita has delivered this fascinating twist on their typical cuisine. At Ghostburger, expect a flavor mash-up that blends cuisines from Philadelphia, Mexico and France. Boozy milkshakes are also available, as are sides like crinkle cut fries and Fresno-style wings.
Monday–Thursday: 11:30 a.m. – 9:30 p.m. |  Friday: 11:30 a.m. – 10:30 p.m. | Saturday: 11 a.m. – 10:30 p.m. | Sunday: 11 a.m. – 9:30 p.m. | Learn More
1250 9th Street NW, Washington, DC 20001
10
Officina Provisions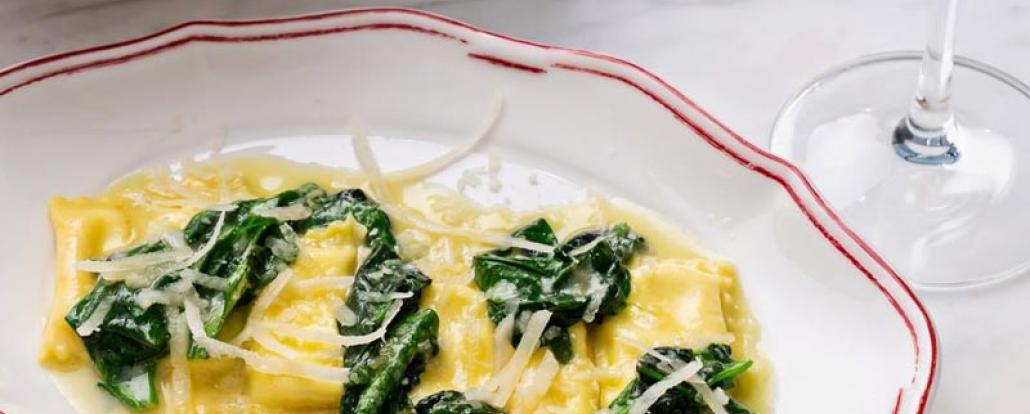 Run out of Via Umbria in Georgetown, Officina's breads, wines and preserves, in addition to hot prepared foods, fresh pastas, butcher products and specialty meats and cheeses, can be pre-ordered weekly and picked up at this pop-up market. Officina Provisions also offers delivery and customers can book a timed shopping slot to maintain social distance.
Pickup anytime after 2 p.m. | Order
1525 Wisconsin Avenue NW, Washington, DC 20007
11
Ampersandwich
Ampersandwich, the pop-up from Shilling Canning Co. in Navy Yard, offers more than puns and buns. We're talking seven ounces of wood-fired beef stacked with barbecue sauce and creamy horseradish – and that's just their Baltimore Pit Beef sandwich. Other options include a crispy chicken sandwich (yes, you can make it spicy,) a good ol' double patty burger and even a Maine lobster roll.
Wednesday–Thursday: 10:30 a.m. – 6 p.m., Friday–Sunday: 10:30 a.m. – 2 p.m. | Order
360 Water Street SE, Washington, DC 20003
12
Satellite Sandwiches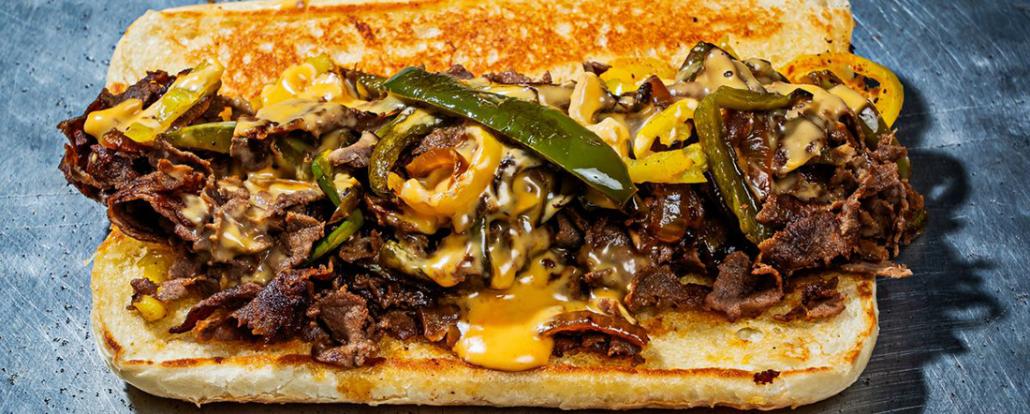 From the owners of Astro Doughnuts & Fried Chicken comes this all-day sandwich and cookie-centric ghost kitchen. The menu consists of Philly-inspired cheesesteaks, delicious sandwiches and sides and jumbo cookies made-to-order. Standouts on the Satellite Sandwiches menu include a Pizza Steak topped with marinara sauce and fried mushrooms and a Cheese Steak Hoagie that can be topped with smoked gouda cheese. There's also a steak and egg sandwich, chicken parmesan, a gyro….we could go on, but you should view the menu for yourself. Items were inspired by co-owner Jeff Halpern, a former NHL player and now an assistant coach for Stanley Cup winners, the Tampa Bay Lightning. Items must be ordered online in advance.
Monday–Friday: 8 a.m. – 5:30 p.m. | Saturday: 9 a.m. – 5 p.m. | Sunday: 9 a.m. – 3 p.m.
1308 G Street NW, Washington, DC 20005
13
Gonzo
During a time when restaurants were struggling, Chef Nicholas Olivas felt compelled to venture out and create a pandemic-friendly concept and thus Gonzo was born. Named after the exaggerated journalistic style that is gonzo, Olivas shares his story through his menu. The Mexi-Cali pop-up is housed at Astoria and features traditional carnitas and baja shrimp tacos, a not-so-traditional nopales and queso frito taco (that's cactus and fried cheese – um, yum!) and more.
Open daily from 10:30 a.m. – 1:30 p.m. | Order
1521 17th St NW, Washington, DC 20036
14
Little Prince Pizza
Little Prince Pizza is bringing the comfort food we all need after a year of uncertainty. As the name suggests, pizza is on the menu featuring classics like Margherita, but the specialty selections are drool-worthy. The Hamilton serves up shredded short rib, ricotta, truffle honey and fresh herbs, while The Works deserves the "everything but the kitchen sink" description. A variety of fire-roasted wings, sandwiches and dessert are also available from the ghost kitchens out of Glover Park Grill and Alta Strada.
Open daily from 5-9 p.m. | Order
2505 Wisconsin Ave. NW Washington, DC 20007
465 K ST. NW Washington, DC, 20007