Story Inspiration
Writing a story about Washington, DC? The resources below are designed to help inspire or inform your next DC feature.
Washington, DC is home to an incredible dining scene, state of the art attractions, charming neighborhoods and dynamic only-in-DC events. For additional assistance, please contact the Destination DC communications team.
Choose from the journalist resources below:
Recent Washington, DC Accolades​

Washington, DC is a city on two rivers: the Anacostia and the Potomac. Like many cities across the U.S. and around the world, DC is reinvesting in its waterfront. New neighborhoods packed with riverfront amenities from hotels to restaurants to unexpected attractions are magnets for visitors and locals.
The redevelopment of DC's historic Southwest Waterfront neighborhood is anchored by The Wharf, a $2.5 billion, 24-acre development along the Potomac River that has been recognized among the most exciting emerging waterfront neighborhoods in the world. Breathtaking water views are seen from hotels, piers and jitney and water taxi rides.
The Capitol Riverfront neighborhood sits aside the Anacostia River and is home to Nationals Park and Audi Field. Highlights include The Yards Park, Anacostia Riverwalk Trail, a booming dining scene and seasonal outdoor activities like water sports (spring/summer) and ice skating (winter).
Georgetown is DC's oldest neighborhood with access to the city's beautiful waterfront that bridges to Maryland via the Potomac River. There's a wide range of retail and dining options surrounding the water as well as seasonal outdoor activities from kayaking (spring/summer) to ice skating (winter).​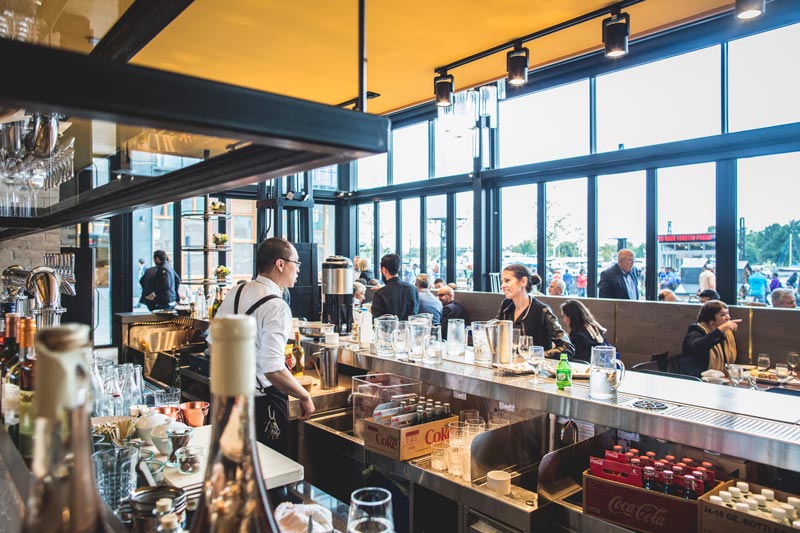 DC is a food lover's dream. The District's award-winning dining scene continues to welcome new eateries all over the city. Home to 16 Michelin-starred restaurants, DC's 2019 Michelin Guide also highlights over 120 restaurants. Destination DC's Chefs Dish DC video series focuses on DC's food culture by introducing visitors and locals to neighborhood favorites of local chefs.
Neighborhood Dining Guides
The nation's capital owns a rich arts and culture scene. Visitors and locals can explore awe-inspiring art galleries, must-see museums, authentic performing arts and lively music venues. Many experiences are free of charge. Destination DC's The Arts District video series ignites travel inspiration and features a set of DC's most daring creatives.