Whenever you're in Washington, DC, you can plan on enjoying plenty of museum exhibits, events and festivals for free, guaranteed.
With access to free museums, the monuments and memorials, the Library of Congress and more, Washington, DC is unrivaled for its many free attractions. But at any given time, you can also take advantage of free one-of-a-kind events, groundbreaking exhibits and unique festivals, making DC the capital of free events.
Check out the list below for some of the latest free happenings creating buzz around the city.
​• • •

'In Mid-Sentence' – Through March 8
Photographs that depict moments of communication make up this display from the National Portrait Gallery. Pivotal moments in history are showcased throughout, from JFK's speech at the 1960 Democratic National Convention to Martin Luther King, Jr.'s "I Have A Dream" speech to Walter Cronkite's meeting with Daniel Ellsberg as the "Pentagon Papers" were published.
11:30 a.m. – 7 p.m.
National Portrait Gallery, 8th and F Streets NW, Washington, DC 20001
• • •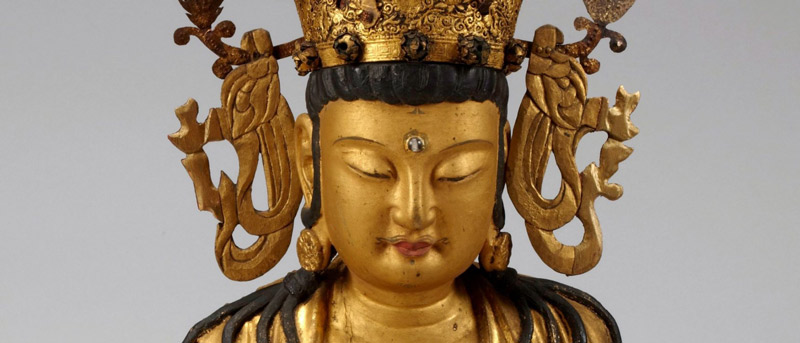 Sacred Dedication: A Korean Buddhist Masterpiece - Free Smithsonian exhibit in Washington, DC

'Sacred Dedication: A Korean Buddhist Masterpiece' – Through March 22
The Freer|Sackler worked with the National Museum of Korea to bring the oldest surviving gilded wood figure in an informal pose to the District. The sculpture of Gwaneum, recognized as the most popular deity in Korean Buddhism, was carved sometime between 918 and 1392. When the piece was first placed into worship, important texts and symbolic objects were sealed inside, a practice founded on the belief that adding dedication material to a Buddhist sculpture gave it life. The exhibit showcases recent research and new info about the sculpture itself and what was placed inside, as well as the rituals that went into image consecration in 13th century Korea.
10 a.m. – 5:30 p.m.
Arthur M. Sackler Gallery, 1050 Independence Avenue SW, Washington, DC 20560
• • •

'America's First Veterans' – Through April 5
While generals and leading officers of the Revolutionary War have received statues and glowing historical reviews, junior officers and enlisted men returned home after fighting to a new republic deeply in debt and unconcerned with appreciating and supporting them after their important service. The Anderson House displays paintings, prints, artifacts and documents that memorialize the men who fought for U.S. freedom and faced countless struggles in re-adjusting to civilian life.
Hours: 10 a.m. – 4 p.m., Monday – Saturday, 12 - 4 p.m on Sunday
Anderson House, 2118 Massachusetts Avenue NW, Washington, DC 20008
• • •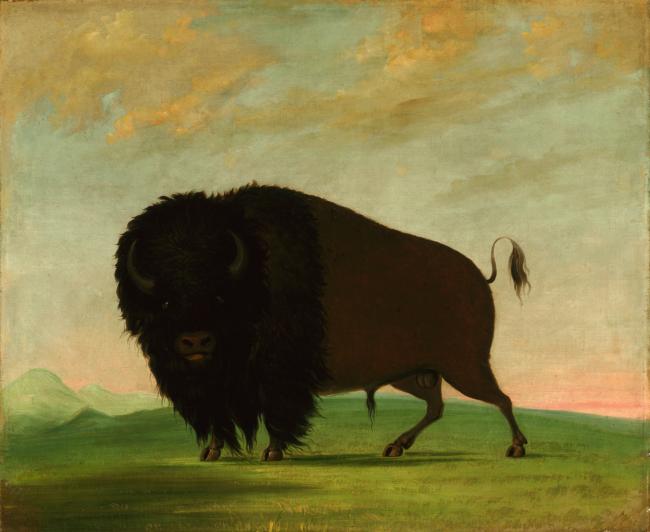 'Picturing the American Buffalo: George Catlin and Modern Native American Artists' exhibit at the Smithsonian American Art Museum in DC

'Picturing the American Buffalo: George Catlin and Modern Native American Artists' – Through April 12
European artist George Catlin ventured beyond the Mississippi River in the mid-19th century and documented Native American communities that were set to undergo mass migration and removal. Catlin painted scenes and portraits of the Great Plains, depicting the vital buffalo herds in the process. This exhibit showcases his work, as well as pieces from modern Native artists, highlighting the significance of the buffalo to these communities in the process.
11:30 a.m. – 7 p.m.
Smithsonian American Art Museum, 8th Street NW & F Street NW, Washington, DC 20001
​• • •

'One Life: Marian Anderson' – Through May 17
A singer, diplomat and muse, not to mention a strong fighter against segregationist policies, Marian Anderson was an iconic figure of mid-20th century America. Her historic performance at the Lincoln Memorial in 1939 was a monumental moment, but this National Portrait Gallery exhibit dives much deeper, displaying paintings, photos, personal effects and archival materials that highlight Anderson's stirring and influential career.
11:30 a.m. – 7 p.m.
National Portrait Gallery, 8th and F Streets NW, Washington, DC 20001
• • •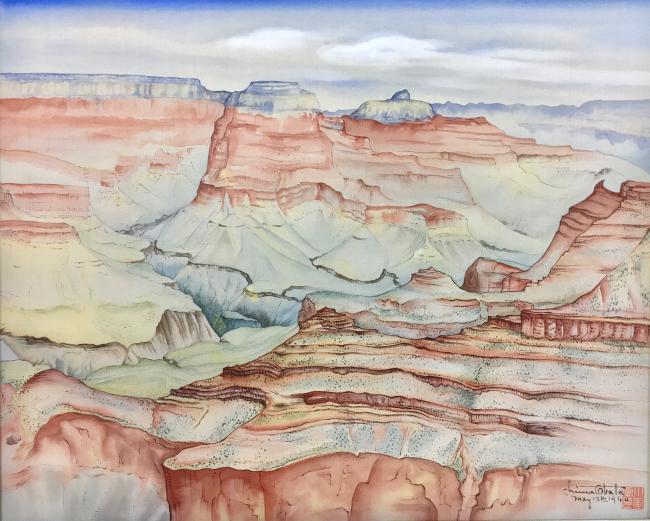 'Chiura Obata: American Modern' exhibit at the Smithsonian American Art Museum in DC

'Chiura Obata: American Modern' – Through May 25
One of the most influential Japanese American artists of the 20th century receives an in-depth retrospective. Chiura Obata emigrated to the U.S. from Japan in 1903 and embarked on a seven-decade career that synthesized Japanese and American styles across an array of works, from intimate paintings to scrolls to still lives to woodblock prints. The exhibit features more than 150 works and personal effects of Obata's, many on public display for the first time.
11:30 a.m. – 7 p.m.
Smithsonian American Art Museum, 8th Street NW & F Street NW, Washington, DC 20001​
• • •

Mary Ann Meade / Meade Brothers Studio / c. 1850, Sixth-plate daguerreotype / National Portrait Gallery, Smithsonian Institution; gift of Mr. and Mrs. Dudley Emerson Lyons

'Women of Progress: Early Camera Portraits' – Through May 31
See daguerreotypes and ambrotypes of icons such as Margaret Fuller, Lucy Stone, Harriet Beecher Stowe and Lucretia Mott in this exhibit at the National Portrait Gallery. While these women were doing incredible work in advancing civil rights, portrait photography was on the rise. The historic portrayals are all the more poignant in 2020, as the work of these women still reverberates today.
11:30 a.m. – 7 p.m. 
National Portrait Gallery, 8th and F Streets NW, Washington, DC 20001
• • •

'We Return Fighting: The African American Experience in World War I' – Through June 14
This temporary exhibit at the National Museum of African American History and Culture consists of 4,200 square feet, three sections, 26 themes, nine media pieces, a photo gallery and interactive elements throughout. The life experiences of African Americans during the World War I era (1913-20) are detailed, including those who enlisted in the military. Many expected to return to a changed America more accepting of them; instead, the status quo prevailed, and many African Americans set about re-shaping the country, which inevitably led to the revolutionary Civil Rights movement.
10 a.m. – 5:30 p.m. |  Visit
National Museum of African American History and Culture, 1400 Constitution Avenue NW, Washington, DC 20560
• • •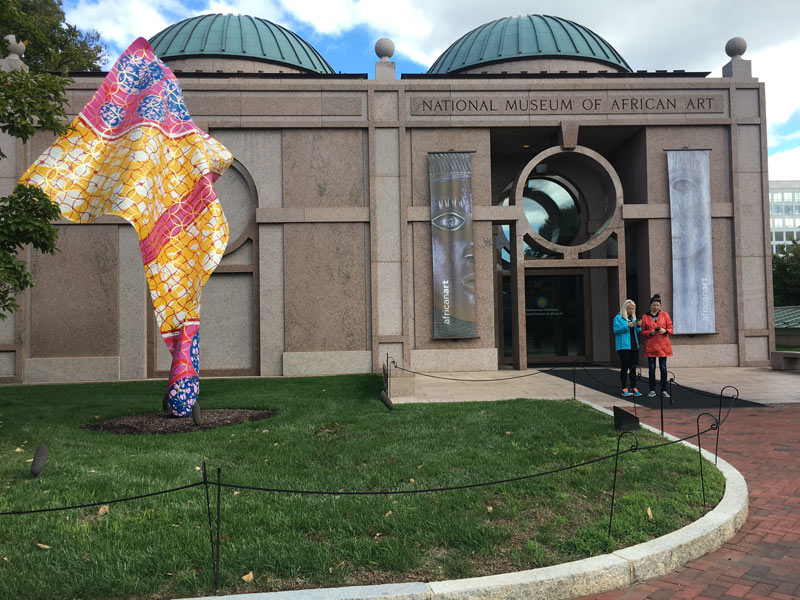 'I Am… Contemporary Women Artists of Africa' – Through July 5
This exhibit at the Smithsonian National Museum of African Art draws on the museum's permanent collection to feature 28 women artists that take on topics of faith, community, racism, identity, the environment and politics in their stunning work. Utilizing a range of media, the exhibit shows visitors how these artists have powerfully contributed to the dialogues on the most important issues of our time.
10 a.m. – 5:30 p.m.
National Museum of African Art, 950 Independence Avenue SW, Washington, DC 20560
• • •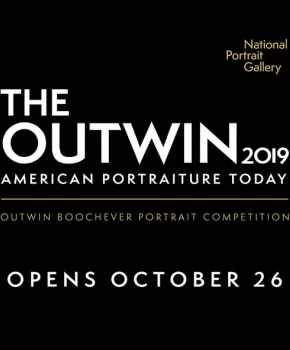 The Outwin 2019: American Portraiture Today at the National Portrait Gallery - Free Smithsonian Museum in Washington, DC

The Outwin 2019: American Portraiture Today – Through Aug. 30
The National Portrait Gallery holds the Outwin Boochever Portrait Competition each year, asking artists to submit innovative works in the art of portrayal, resulting in an awe-inspiring variety of pieces. See the work of 46 finalists in the resulting exhibition of works from 2019. Visitors will marvel at how artists of today use a wide range of tools, devices and media to re-imagine portraiture.
11:30 a.m. – 7 p.m.
National Portrait Gallery, 8th Street NW & F Street NW, Washington, DC 20001
• • •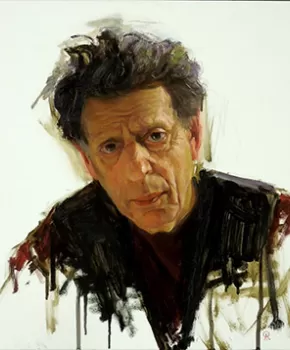 Recent Acquisitions at the Smithsonian National Portrait Gallery in Washington, DC

Recent Acquisitions –  Through Aug. 30
In this exhibit, the National Portrait Gallery displays both historical and contemporary pieces that have recently come into its possession (25 in total), including subjects such as Morgan Freeman, Audrey Hepburn, Philip Glass and Andy Garcia. Each figure displayed has had an impact on the history and culture of America through his or her work.
11:30 a.m. – 7 p.m.
National Portrait Gallery, 8th Street NW & F Street NW, Washington, DC 20001​​
• • •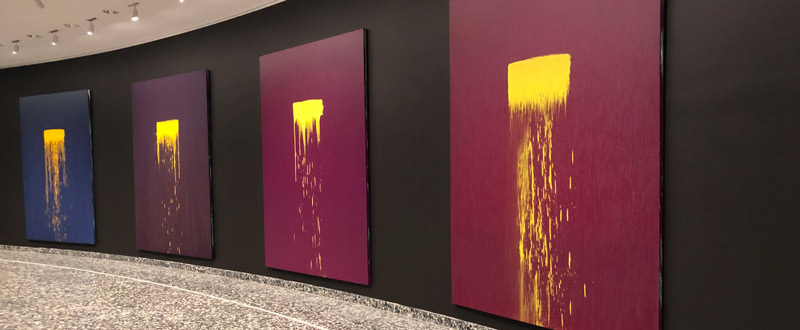 Pat Steir: Color Wheel at the Hirshhorn Museum - Free Smithsonian exhibit in Washington, DC

'Pat Steir: Color Wheel' – Through Sept. 7
The Hirshhorn Museum currently displays the largest painting installation to date by the abstract artist Pat Steir. The new paintings are showcased in the Museum's second-floor inner-circle galleries, spanning the entire perimeter, creating a jaw-dropping color wheel across thirty pieces. Steir has built a four-decade career out of her meticulously crafted but seemingly random paintings, done using her own distinct technique.
10 a.m. – 5:30 p.m.
Hirshhorn Museum & Sculpture Garden, 7th Street & Independence Avenue SW, Washington, DC 20560
• • •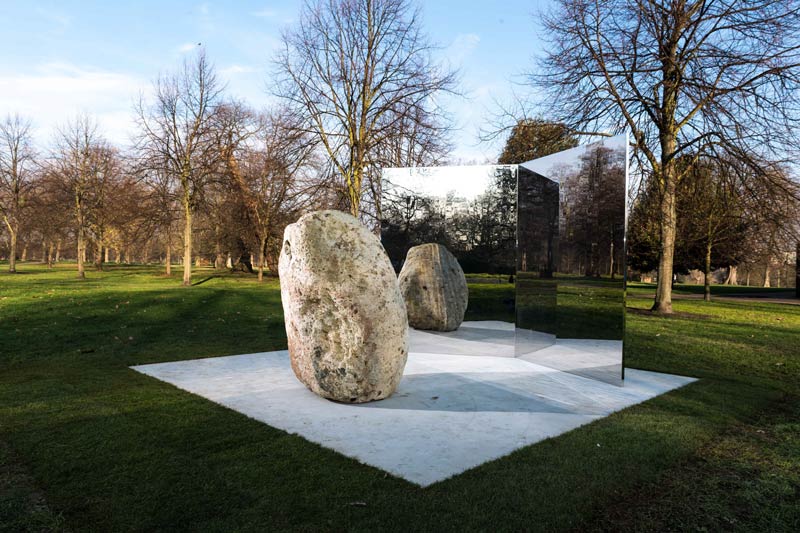 Lee Ufan Open Dimension at the Hirshhorn Museum and Sculpture Garden in Washington, DC

'Lee Ufan: Open Dimension' – Through Sept. 13
For the first time, the Hirshhorn's 4.3-acre outdoor plaza is devoted almost entirely to the work of one artist. Lee Ufan, one of Korea's most celebrated creators who rose to prominence in the late 1960s, presents 10 new sculptures from his continuing Relatum series. It's Ufan's largest single outdoor sculpture project in the U.S. and the first time that his work has been exhibited in DC. Each sculpture relates to the Hirshhorn's architecture in some way, creating what Ufan likes to call an "open dimension".
10 a.m. – 5:30 p.m.
Hirshhorn Museum and Sculpture Garden, Independence Avenue and 7th Street NW, Washington, DC 20560
• • •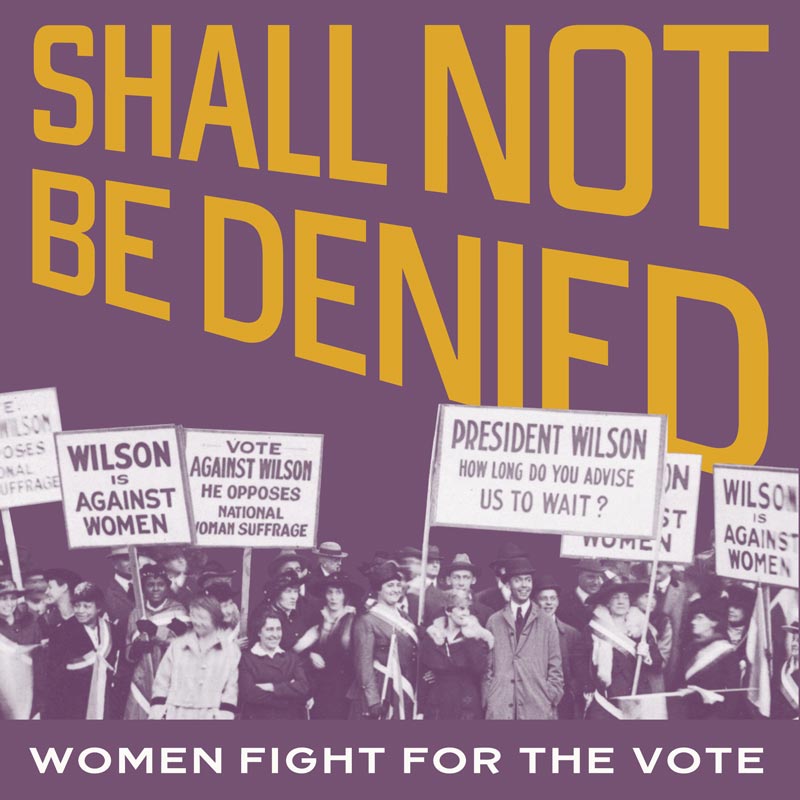 Shall Not Be Denied: Women Fight for the Vote - Free exhibit at the Library of Congress in Washington, DC

'Shall Not Be Denied: Women Fight for the Vote' – Through September
The seven-decade struggle for women's suffrage is illuminated in striking detail in this exhibit at the Library of Congress. Visitors can retrace stories of diverse women who changed America. The exhibition draws from the collections of Susan B. Anthony, Elizabeth Cady Stanton, Lucy Stone, Mary Church Terrell and other suffragists – in their own words. Photographs, film footage and rare manuscripts will transport visitors back in time as women took their place in the public square. Use #ShallNotBeDenied to share your experiences at the museum.
8:30 a.m. – 4:30 p.m., Monday – Saturday
Library of Congress, 101 Independence Avenue SE, Washington, DC 20540
• • •

'Age Old Cities: A Virtual Journey from Palmyra to Mosul' –Through Oct. 25
The Sackler Gallery showcases this breathtaking virtual exhibition that takes visitors to Palmyra and Aleppo in Syria and Mosul in Iraq. All three are among the oldest settlements in the world and have recently been ravaged by war. The exhibition features large-scale projections and digital reconstructions of monuments and ancient structures, underlining the importance of cultural heritage and the preservation of the past.
10 a.m. – 5:30 p.m. | Free Admission
Arthur M. Sackler Gallery, 1050 Independence Avenue SW, Washington, DC
• • •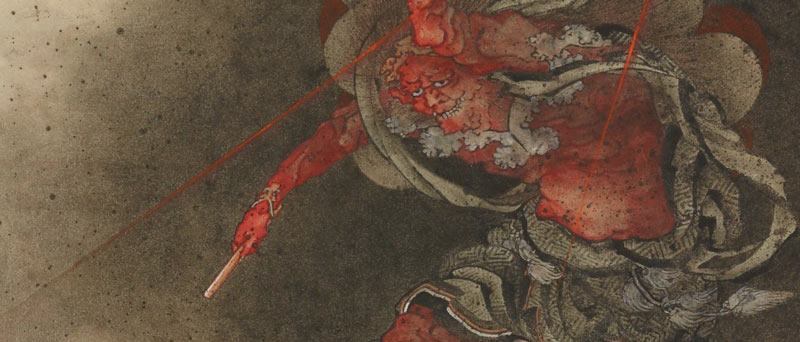 Hokusai: Mad about Painting exhibit at the Freer Sackler galleries in Washington, DC

'Hokusai: Mad about Painting' – Through Nov. 8
While Japanese artist Katsushika Hokusai is mainly known for his unforgettable and iconic Great Wave Off the Coast of Kanagawa, he composed thousands of pieces during his nearly 90 years on Earth. The Freer Gallery, in honor of the centennial of its namesake's death, presents a wide range of Hokusai's works that were acquired by Charles Lang Freer roughly a century ago. Visitors can experience Hokusai's mastery in woodblock printing, painting, drawing and view his renderings of everyday Japanese life, known as manga.
10 a.m. – 5:30 p.m.
Freer|Sackler Gallery, 1050 Independence Avenue SW, Washington, DC 20560
• • •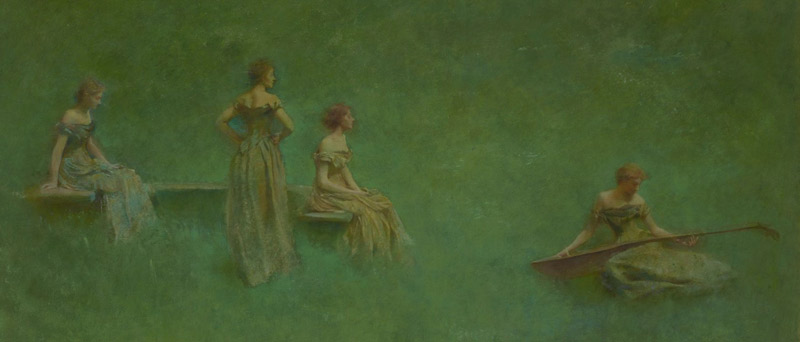 Dewing's Poetic World exhibit at the Freer Sackler Gallery - Free exhibits on the National Mall in Washington, DC

'Dewing's Poetic World' – Through Nov. 30
Thomas Wilmer Dewing's paintings often featured a single female consumed by her thoughts, alone and passive. This exhibit explores the contradiction between Dewing's works and his social life, which was often filled with dancing, trips to the theater and dinner parties. Through archival photographs, visitors will learn of Dewing's lifestyle, his creative partnership with his wife and his friendship with Charles Lang Freer.
10 a.m. – 5:30 p.m.
Freer|Sackler Gallery, 1050 Independence Avenue SW, Washington, DC 20560
• • •

Rightfully Hers: American Women and the Vote - Free women's suffrage exhibit at the National Archives in Washington, DC

'Rightfully Hers: American Women and the Vote' – Through Jan. 3, 2021
This 3,000-square-foot exhibit at the National Archives uses more than 90 items, including records, artifacts and photographs, to tell the complex story of diverse suffragists in securing women's voting rights. The exhibit also goes well beyond 1920 to show the relentless struggle that occurred throughout U.S. history to win voting rights for all women.
10 a.m. – 5:30 p.m.
National Archives, 701 Constitution Avenue NW, Washington, DC 20408
• • •

'Ordinary Equality: DAR Members and the Road to Women's Suffrage, 1890-1920' – Through January 2021
The Daughters of the American Revolution (DAR) Museum & Archives showcases how its members helped secure voting rights for women through social reform. You'll see photographs, biographies, letters and more that highlight the accomplishments of more than 40 women. Admission is free. Note that the museum is closed on Sundays.
9 a.m. – 5 p.m. 
DAR Museum & Archives, 1776 D Street NW, Washington, DC 20006
• • •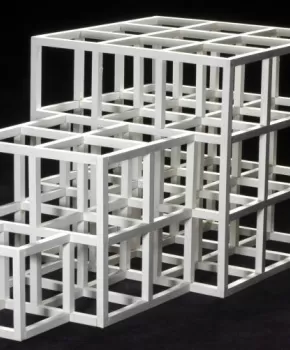 Sculpture Down to Scale: Models for Public Art at Federal Buildings, 1974-1985 - Free exhibit at the Smithsonian American Art Museum in Washington, DC

'Sculpture Down to Scale: Models for Public Art at Federal Buildings, 1974-1985' – Through March 28, 2021
As can be observed in DC, monuments and public sculptures are essential to the American landscape, serving as public expressions of identity, morality and pride. This exhibit at the Smithsonian American Art Museum features nine models (or "maquettes") of incredible works that were meant to be public art. You will see the true and original vision of each artist in these models, which are works of art in their own right.
11:30 a.m. – 7 p.m.
Smithsonian American Art Museum, 8th and F Streets NW, Washington, DC 20004
• • •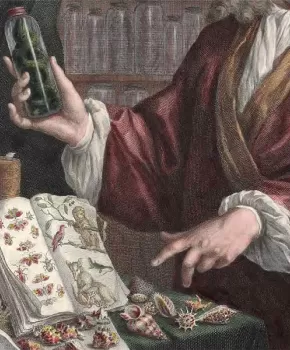 Magnificent Obsessions Why We Collect exhibit at the National Museum of American History - Free Smithsonian museum on the National Mall in DC

'Magnificent Obsessions: Why We Collect' – Ongoing
The phenomenon of collection is the focus of this exhibit at the National Museum of American History. Learn about pioneering collectors who helped shape Smithsonian Libraries through their infinite curiosity and desire to preserve the past. You'll encounter the sheer diversity of the Smithsonian's collections and how the institution continues to preserve historic treasures and modern items.
10 a.m. – 5:30 p.m.
Smithsonian National Museum of American History, 1300 Constitution Avenue NW, Washington, DC 20560
• • •

'All Work and No Pay: A History of Women's Invisible Labor' – Ongoing
This exhibit at the National Museum of American History highlights women's work in the home and the corresponding issue of unwaged labor. "Costumes" for domestic work ranging from colonial times to the 1990s show how women are expected to manage the housework regardless of class, race, culture or community. Visitors will be able to learn the inequality and unfairness of this outdated societal assumption through artifacts and images.
10 a.m. – 5:30 p.m.
National Museum of American History, 1300 Constitution Avenue NW, Washington, DC 20560
• • •

'True to Nature: Open-Air Painting in Europe, 1780-1870' – Feb. 2 – May 3
Artists such as André Giroux, Jean-Baptiste-Camille Corot, Simon Denis and John Constable are featured in this fascinating exhibit that explores the practice of painting en plein air. These avant-garde creatives would take painstaking journeys to incredible sites such as the ruins of Rome, the streets of Paris and the Swiss Alps to depict breathtaking landscapes. The exhibit offers roughly 100 oil sketches made outdoors all over Europe, including several recently discovered works.
Hours |  Free admission
National Gallery of Art, Constitution Avenue NW, Washington, DC 20565

'Raphael and His Circle' – Feb. 16 – June 14
Raphael is a titanic figure in art's expansive history, helping to define aesthetic brilliance as we perceive it today. In honor of the 500th anniversary of his death, the National Gallery of Art presents 25 of his drawings and prints in an in-depth exhibit that will showcase his tremendous influence on artists that came after him. The work of Raphael's collaborators and followers will also be featured.
Hours |  Free admission
National Gallery of Art, Constitution Avenue NW, Washington, DC 20565
• • •

Washington's Birthday Celebration – Feb. 17
Honor the birth date of America's first president with a free day of festivities at the beautiful Mount Vernon. You can witness a presidential tribute and wreathlaying at Washington's tomb, take in an official observance ceremony, watch a military demonstration, listen to patriotic music, hear stories from previous Washington birthday celebrations and pose in front of a life-sized Lansdowne painting of G.W.
9 a.m. – 5 p.m. |  Free admission
George Washington's Mount Vernon, 3200 Mount Vernon Highway, Mount Vernon, VA 22121
• • •

'Hearts of Our People: Native Women Artists' – Feb. 21 – May 17
The Renwick Gallery will be home to the first major thematic exhibit to focus on the artistic achievements of Native women. This long overdue showcase will offer 81 pieces across a range of mediums, including photography, sculpture, textiles and beadwork. Collaboration was key in bringing together this marvelous exhibit: Native women curators, historians and artists established new scholarship and interpretations of the pieces, helping to illuminate the vital artistic contributions of Native women.
10 a.m. – 5:30 p.m. |  Free admission
Renwick Gallery, 1661 Pennsylvania Avenue NW, Washington, DC 20006
• • •

'Graciela Iturbide's Mexico' – Feb. 28 – May 25
One of the most important photographers of the Latin American experience, Graciela Iturbide has been capturing stunning images of her native Mexico for five decades. This new exhibit at the National Museum of Women in the Arts will be the most comprehensive display of Iturbide's work in more than 20 years. Over 140 photographs in the artist's signature style of black-and-white gelatin silver prints are structured around nine themes, providing eye-opening insight into Iturbide's homeland. The exhibit also features Iturbide's powerful shots of Frida Kahlo's objects left at her home after her death.
Hours & Admission
National Museum of Women in the Arts, 1250 New York Avenue NW, Washington, DC 20005
• • •

'John Singer Sargent: Portraits in Charcoal' – Feb. 28 – May 31
Like Bob Dylan switching from acoustic to electric, John Singer Sargent stunned the art world when, at the peak of his success as a portraitist, he switched from oil painting to charcoal. In the decades to follow, Sargent drew some of the most influential men and women of early 20th century Anglo-American culture. The National Portrait Gallery displays the first exhibition of Sargent's portrait drawings in more than 50 years.
11:30 a.m. – 7 p.m. |  Free admission
National Portrait Gallery, 8th and F Streets NW, Washington, DC 20001

No city provides as many world-class activities for free as Washington, DC. Discover 100+ free things to do in the 'Capital of Free!'