Discover distinctive gifts at popular museums on the National Mall and beyond.
Blend the thrill of shopping with cultural exploration inside vibrant museum shops all over the District. These immersive spaces offer a harmonious fusion of art, culture, history and retail. Whether you're browsing after an intriguing visit or crossing items off a gift list, you'll find carefully selected products that mirror art and displays found inside the museums. Many museum gift shop purchases directly contribute to educational programs, exhibitions and community engagement efforts, providing yet another worthwhile reason for your patronage.
01
National Museum of Asian Art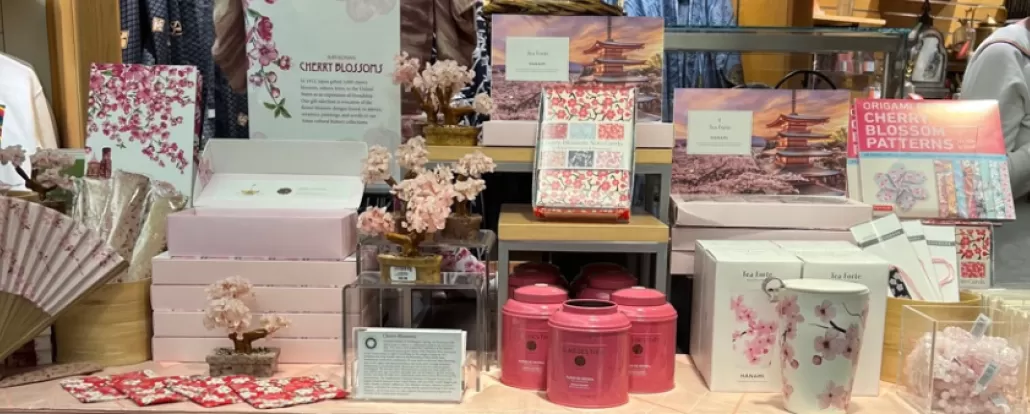 As the cherry blossoms paint the Tidal Basin and the Potomac River banks in delicate hues, remember their origin – a generous gift from the people of Japan in 1912. At the National Museum of Asian Art, the spirit of spring lingers with an array of cherry blossom-inspired products. You'll also discover a selection of Ikat textiles and silk robes, porcelain tea sets, blue- and white-glazed ceramics, jade jewelry, lanterns and colorful Indian tablecloths. Create your own metal figures and Asian architecture with the pocket-sized Metal Earth kits or let the enchanting 3-D paper cherry blossom tree bloom in your world, no matter the time of year.
 
02
The Phillips Collection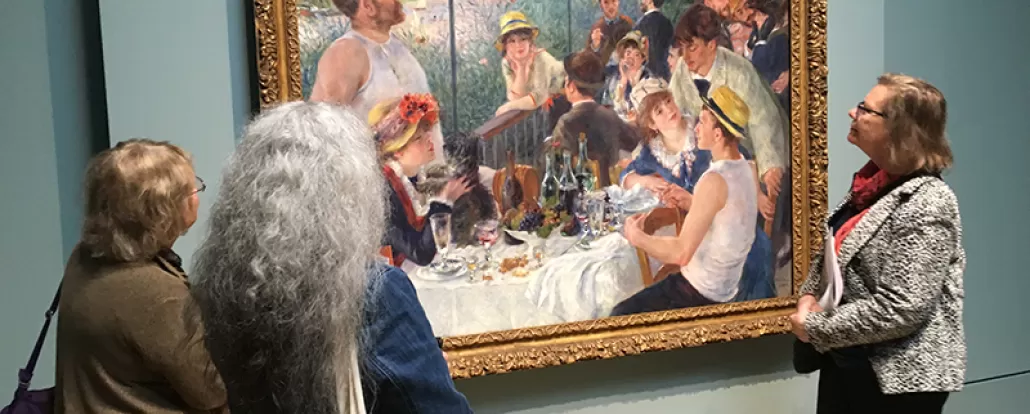 America's first museum of modern art is nestled in an elegant Georgian Revival house in Dupont Circle and features a diverse array of artworks, from the mesmerizing Impressionism of Pierre-Auguste Renoir to the enigmatic and abstract Expressionist work of Mark Rothko. The Phillips Collection's charming gift shop reflects the museum's aesthetics, serving as a treasure trove of art-inspired books, prints, cards, jewelry and other items inspired by the wonders on display. Decorative pillows, umbrellas and vases adorned with the masterpieces of Miro, Matisse and Kandinsky beckon you to take a piece of art home.
03
National Museum of African American History and Culture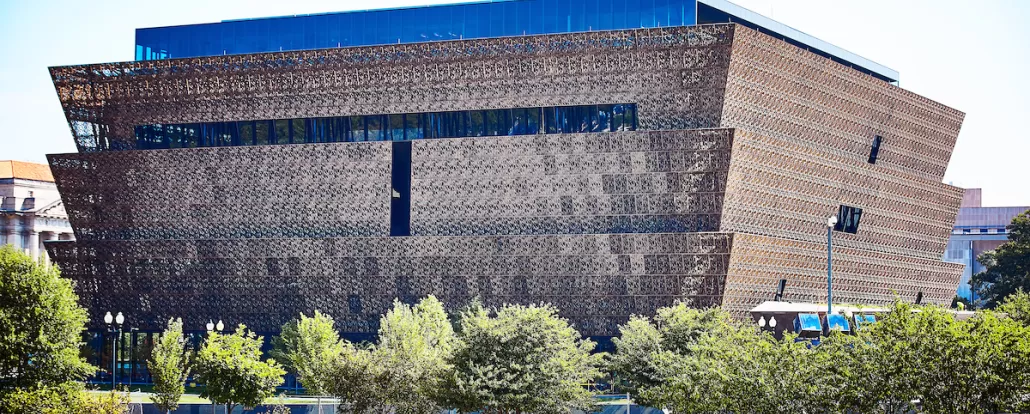 National Museum of African American History and Culture - Photo Credit: Courtesy of Washington.org
An odyssey through the breathtaking Smithsonian museum weaves a rich tapestry for visitors, showcasing Black history and culture and its profound influence on global narratives like no other museum before it. The gift shop only authenticates and enriches the experience. You can browse through anthologies that celebrate the iconic legacies of hip-hop and the blues, museum-inspired clothing, decorative Batik pillows and reed baskets, statement jewelry, candles and Juneteenth memorabilia. Insider tip: world-class designer Sheila Bridges' Harlem Toile de Jouy fabric has been transformed into a silk scarf and canvas totes.
04
National Air and Space Museum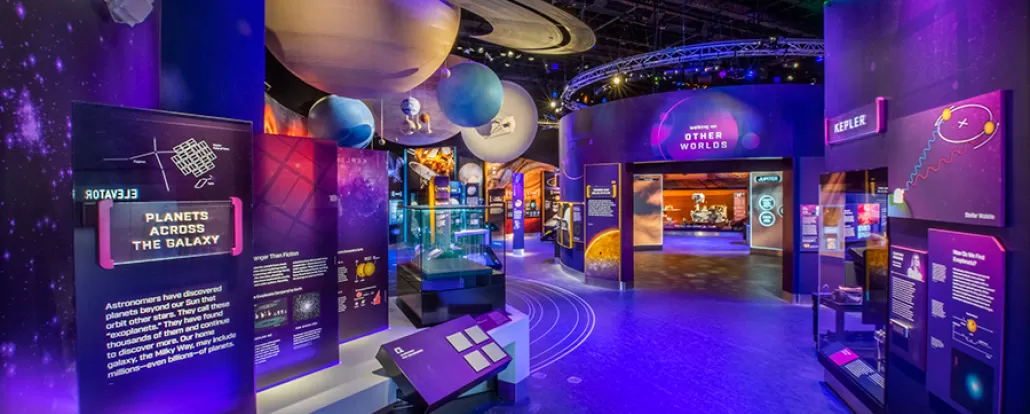 The awe-inspiring world of aviation and space exploration unfolds before your eyes in the iconic National Mall museum, where the past, present and future of flight converge. After you journey through eight new galleries and never-before-seen artifacts in the west wing, head to the gift shop and peruse portable planetariums, aviation-themed T-shirts, astronaut helmets, space shuttle models, rotating globes, meteorite jewelry and astronomy books. Cap it off with a serving of the beloved freeze-dried astronaut ice cream.
05
National Building Museum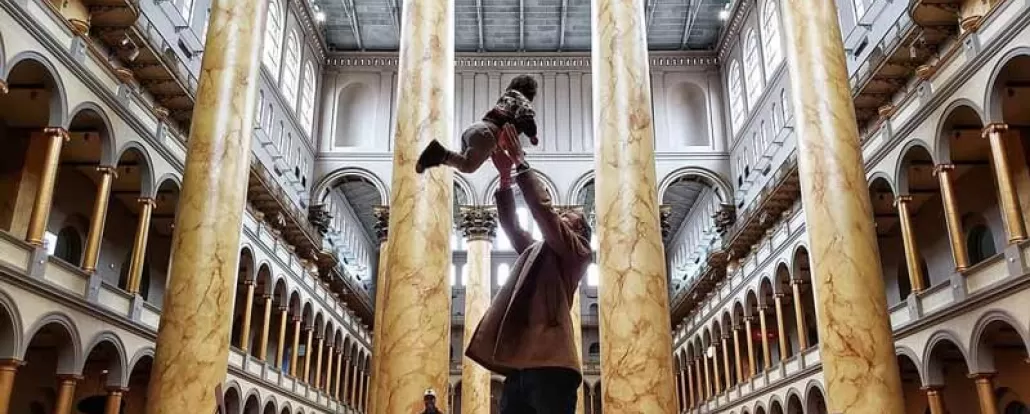 The award-winning gift shop inside the National Building Museum is an essential part of any visit to the architectural marvel. With numerous gifts inspired by trailblazing architects and designers from around the world, visitors can spend an entire afternoon here. The shop offers classic maps, building kits and books as well as items that seamlessly merge function with beauty, from DC skyline pillows to cityscape tiles and National Park-inspired silk scarves. Some of our favorite gems include the Frederick Douglass Memorial Bridge ornament and Origami architecture cards featuring the Washington Monument and the Lincoln Memorial.
06
Smithsonian American Art Museum (SAAM) & Renwick Gallery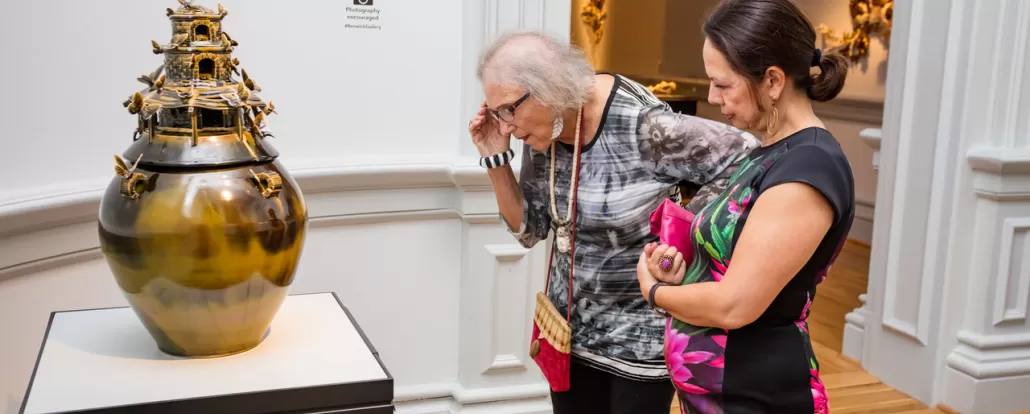 Across these two sister museum locations, you'll find a cornucopia of artistic objects inspired by remarkable collections. Shop artist-designed jewelry, cherry blossom snow globes, hand-dyed silk scarves and a vast array of posters, puzzles and art-inspired toys and games, all designed to ignite the artist within you (or whoever you're buying for).
07
National Museum of African Art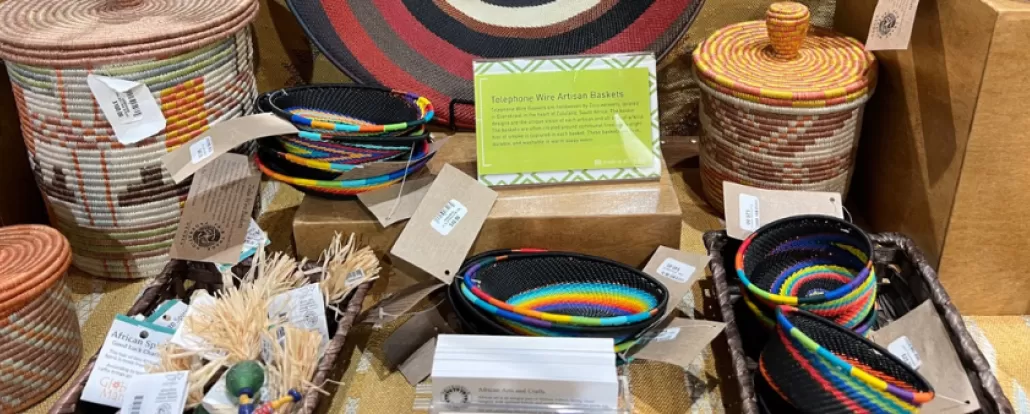 Dedicated exclusively to the wondrous art of Africa, this Smithsonian location offers a permanent collection with more than 7,000 objects. The craftsmanship of African artists is beautifully rendered throughout the gift shop, from intricately crafted South African beadwork to Taureg silver jewelry. Items go beyond the standard fare as well: there are woven baskets, handmade musical instruments, masks carved with striking detail and vivid mud-cloth textiles from Mali.
08
National Museum of Women in the Arts
The museum's architecture boasts pristine white marble and timeless features, but the shop's vibrant palette of pinks, purples and an array of flowers serves as a tribute to women. Their gift collection spans a diverse range of items, including numerous books covering art history and theory, as well as cookbooks like "Free the Tipple: Kickass Cocktails Inspired By Iconic Women." Additionally, the storefront offers scented candles, empowering statement t-shirts, art prints to brighten your living space and one-of-a-kind vases for floral arrangements.
09
Planet Word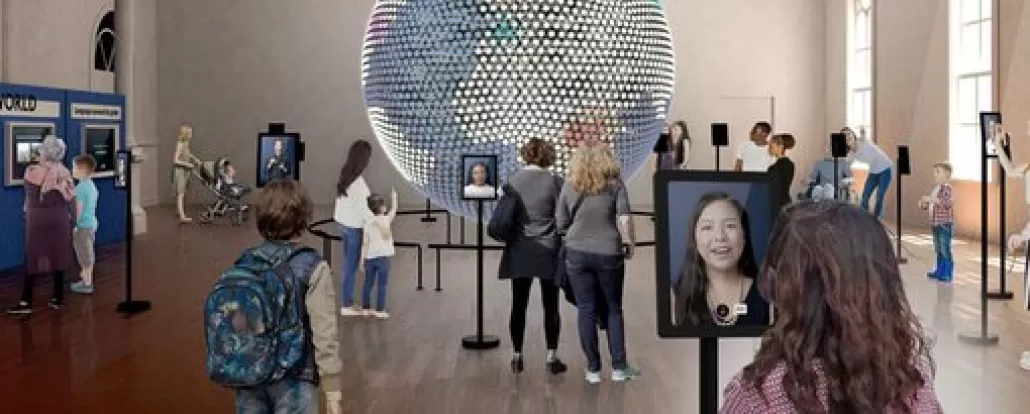 Present Perfect: The Shop at Planet Word is its own special universe inside the word-themed museum. Kitchen décor includes GrammarRULES! plates and mugs, Ideal Bookshelf prints and cookbook selections. Word game players won't be able to walk out empty-handed thanks to the shop's tremendous stock. There are also book cover handbags, totes and coasters in addition to notebooks, pencils, plush toys and pins.
10
Library of Congress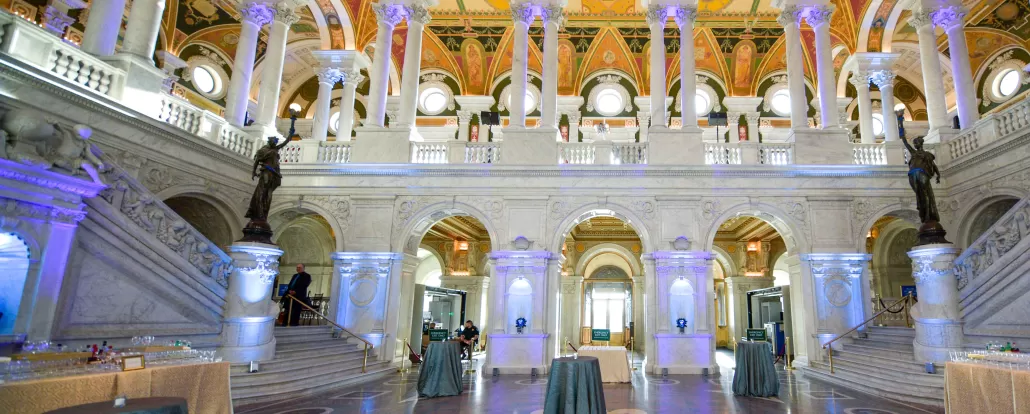 While you can't take the largest library in the world home with you, The Library Store has plenty of options for commemorating your trip or continuing your accrual of knowledge after you depart the Library of Congress. A whole section dedicated to Thomas Jefferson includes t-shirts, coasters, paperweights, mugs, journals, tote bags, commemorative books and much more. The store also offers an array of wearables (sweatshirts, socks, baby onesies), coffee mugs and bookends, which complement its wide selection of greeting cards and calendars.
11
National Gallery of Art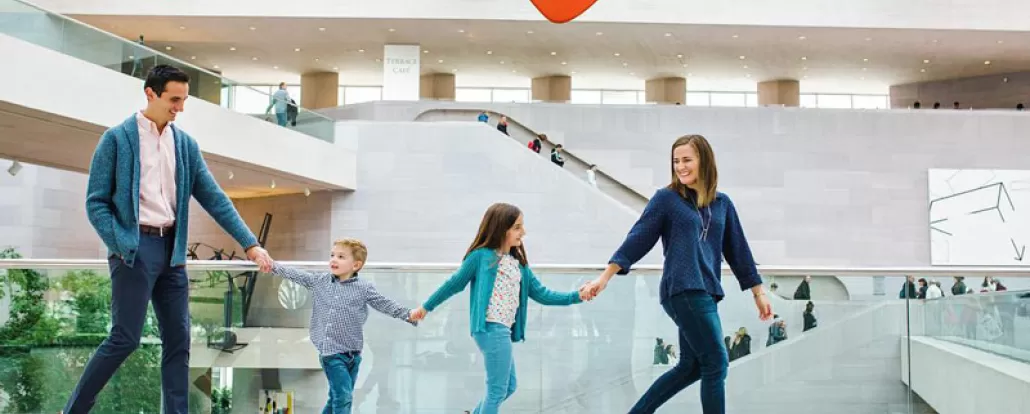 One of the coolest and most comprehensive art museums in DC backs it up with not one, not two, but three gift shop locations across its East and West Buildings. In the West Building's shop on the ground floor (right near the 6th Street entrance), you'll find apparel, souvenirs and the Gallery's newest merchandise. The East Building's shop focuses specifically on 20th and 21st century artists and features flooring, fixtures and layouts inspired by I.M. Pei's triangular design for the building. Finally, the Concourse Shop (located on the underground concourse between the East and West Buildings) showcases National Gallery of Art publications, art books, home décor, accessories, toys, supplies, prints and additional gifts for children.
12
International Spy Museum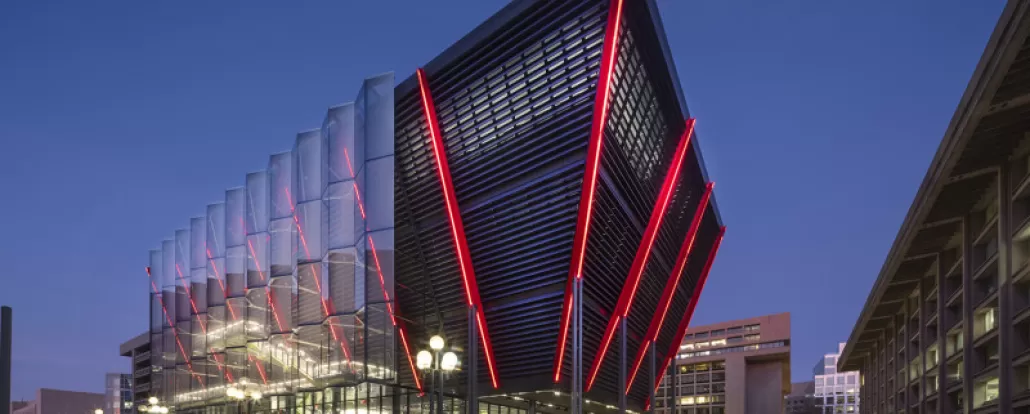 No Spy Museum experience is complete without a thorough investigation of all the gadgets, trinkets and souvenirs on display in the gift shop, which is staggering in its size and offerings. There are secret flasks disguised as soda cans and peanut butter jars as well as books, shirts and hats themed around the adventures of spies, real and imagined. There's also a special $10 and under section, exclusive 007 apparel and pigeon-themed gift items.