Dig into African-American history, cool concert venues, dining and some of the city's hippest shops in this happening Washington, DC 'hood.
African-American history runs deep in Shaw, a rowhouse-, restaurant- and retail-filled neighborhood northeast of the White House. Duke Ellington was born here, and he and other stars of "Black Broadway" played at nearby theaters that are still standing. These days, the zone is just as well known for trendy restaurants, indie boutiques and a happening bar scene. One thing's for sure, it's one of the most interesting places in cap city to be right now.
01
Eat where Top Chef finalist Marjorie Meek-Bradley eats
Spend the day with Top Chef finalist Marjorie Meek-Bradley as she shares what she loves about Shaw's happening dining scene. Stoke your appetite and tune in to this Chefs Dish DC foodie adventure as Meek-Bradley savors Tiffany MacIsaac's confectionery creations at Buttercream Bakeshop.
02
Catch a show at the historic Howard Theatre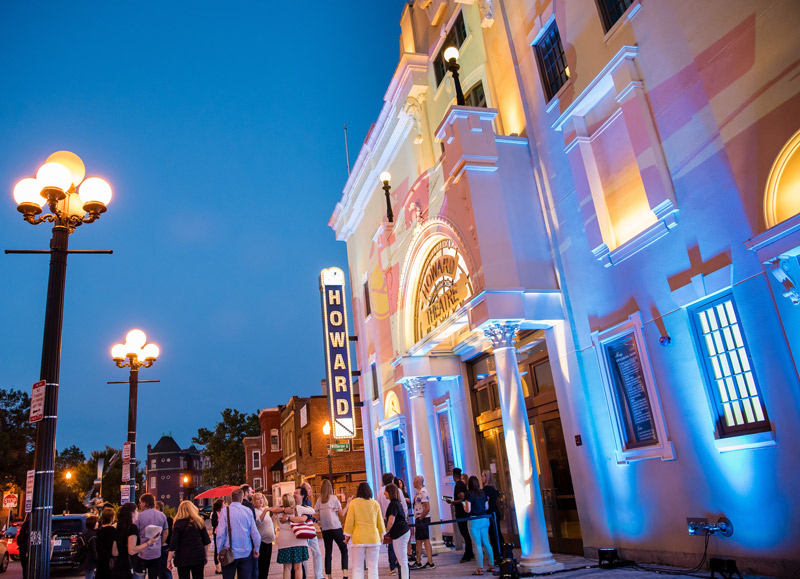 Big names like Ella Fitzgerald and Marvin Gaye performed at this music house during the first half of the 20th century. Restored in 2007, the two-level concert hall now hosts jazz, rock and blues acts. A statue of DC-born Duke Ellington, who played here, sits outside the theater.
03
Drink locally made beers at Right Proper Brewing Company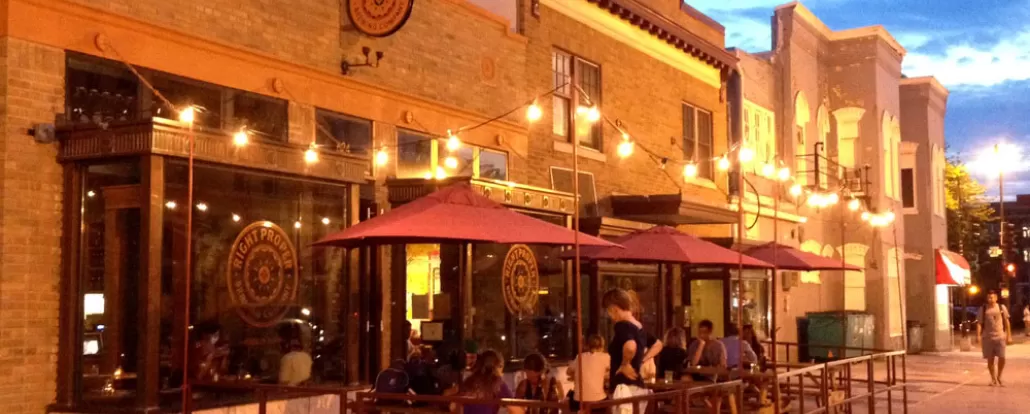 Sip made-on-site suds and chow down on sandwiches at this arty brewpub decorated with colorful wall murals and vintage wrought iron. An in-house cheesemonger is in charge of the long list of artisanal cheeses and there are frequent special tastings.
04
Eat and drink in an alley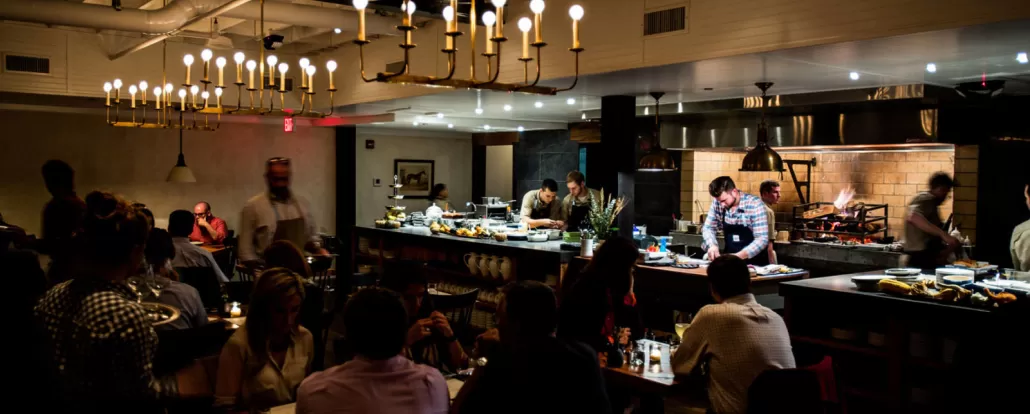 05
Learn about history at the African-American Civil War Memorial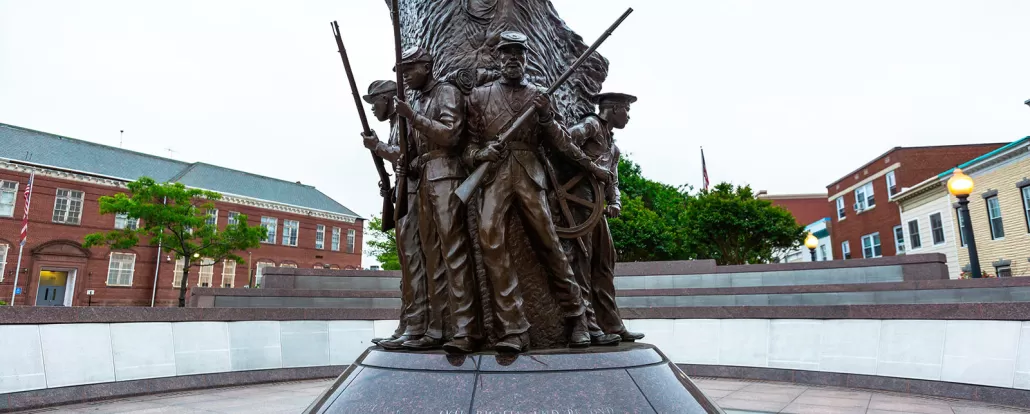 On a corner plaza, this outdoor memorial pays tribute to African-American Civil War soldiers with a dramatic statue of combatants and walls listing the names of 209,145 soldiers who fought for the Union in the Civil War. A small museum contains related photos, letters and uniforms.
06
Take in the creative comfort of dinner at The Red Hen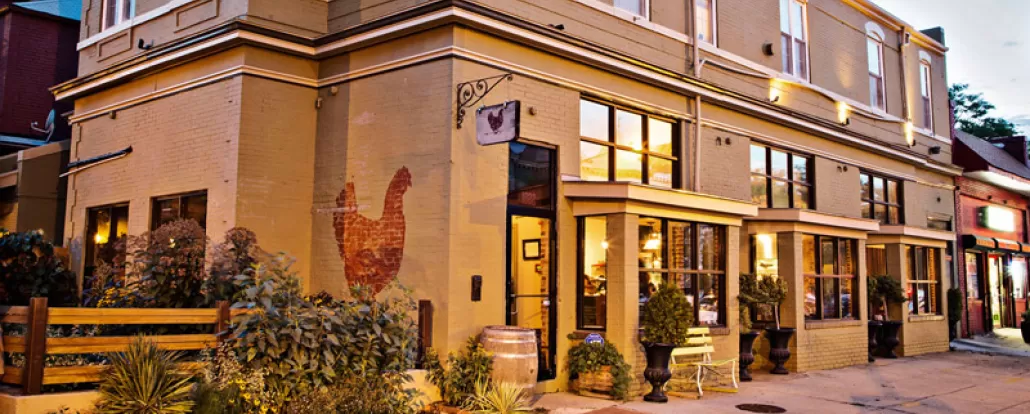 A woodfire-powered kitchen, bucolic decor that emulates a countryside abode and an affordable, Italian-infused menu have turned The Red Hen into one of DC's go-to neighborhood restaurants. Pasta lovers will have difficulty resisting dishes such mezze rigatoni with fennel sausage ragu or squid ink linguini, while those hankering for seafood can savor caramelized scallops or grilled swordfish. An exceptional wine list only adds to the tranquility of this gem.
07
Catch a movie at the Atlantic Plumbing Cinema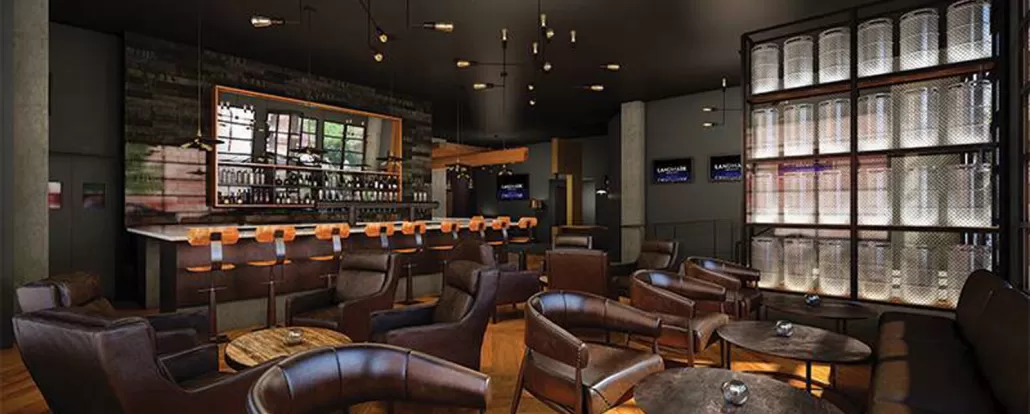 Glam decor, reserved stadium seats and a roster of indie movies keep this boutique cinema crowded with locals. The on-site bar serves up unusual cocktails, wine and small bites to enjoy there or take into the screening rooms.
08
Hunt for hip fashions
New developments near 8th and U Street have brought hip local and national retailers to glassy, classy new buildings like the Shay and the Atlantic Plumbing Building. Head to Lettie Gooch for colorful women's fashions, Steven Alan for minimalist men's and women's clothing and Read Wall for designed-in-DC men's ties, shirts and suits.
09
Sample Ethiopian cuisine on 9th Street NW
The District has one of the largest Ethiopian populations outside of Africa. Many expats run restaurants on 9th Street, aka "Little Ethiopia," where spots to take in spicy stews and the country's spongy injera bread include the casual Habesha.
10
Shop at ZAAF Collection
Founded by Abai Schulze, ZAAF Collection sells high-end designer products from Africa, showcasing the continent's rich culture, design and natural wonders. Products include handbags, scarves, shoes and additional accessories for men and women. Check out the sleek retail store on Florida Avenue NW.
11
Pay homage to icons near Howard Theatre
Duke, the prodigal son of DC, is celebrated in a photo-friendly memorial standing proudly outside the facade of Howard Theatre. The statue depicts Ellington next to a treble clef, emblematic of his contribution to music and culture in DC. Nearby you'll find the Howard Theatre Walk of Fame, a stunning tribute to 20th century African American icons. Extending from the 1900 block of 7th Street NW to the theater's entrance on T Street NW, the walk depicts its honorees in bronze medallions featuring hand-sculpted bas relief portraits embedded in the sidewalk. Even certain architectural details from the theater's facade are mirrored in the medallions. As you walk, you'll notice the incredible array of musicians honored, including Ella Fitzgerald, James Brown, Marvin Gaye, Chuck Brown and Mamie Smith. Each one performed at Howard Theatre and helped to establish the vital legacy that the venue holds today.