Discover fascinating history about America's commanders-in-chief and experience only-in-DC destinations with this three-day itinerary.
DAY ONE
Morning

Start your presidential journey with a visit to President's Park, which encompasses approximately 82 acres and is home to a variety of statues and memorials to explore. The National Park Service (NPS) outlines two trails that take you around the north and south  sides of the White House, including stops at the Eisenhower Executive Office Building, the U.S. Department of the Treasury and Lafayette Square.
Afternoon
See where Lincoln summered and wrote the Emancipation Proclamation at President Lincoln's Cottage. This serene second home for the 16th U.S. president is tucked away in the Northwest neighborhood of Petworth and offers guided tours of the cottage, as well as the expansive grounds surrounding it. As you head back downtown, stop to traverse the grounds of Howard University, one of the most famous Historically Black Colleges & Universities in the United States and Vice President Harris' alma mater.
Evening
Next up, walk to U Street and grab a half-smoke from Ben's Chili Bowl, a DC institution once visited by President Barack Obama. End your day in downtown DC by taking in a show at Ford's Theatre, the site of President Lincoln's assassination. The theatre also doubles as a museum, which can be visited during daytime hours.
DAY TWO
Afternoon
Follow the banks of the Potomac River to arrive at Arlington National Cemetery, the country's largest military cemetery and the final resting place for more than 400,000 veterans and their immediate family members. Visit the grave of America's 35th President, John F. Kennedy, to pay your respects. You'll also want to see the Tomb of the Unknown Soldier, which serves as a tribute to unidentified fallen soldiers from wars that span decades. You can explore the grounds on your own or sign up for a tram tour at the Welcome Center upon arrival.
Evening
Head over to scenic Georgetown, where you can walk by the residences of two former presidents: the home of Ulysses S. Grant following the Civil War and the house that JFK lived in while serving in Congress. For dinner, head to Martin's Tavern where, in Booth #3, the same JFK proposed marriage to Jackie Onassis.
DAY THREE
Morning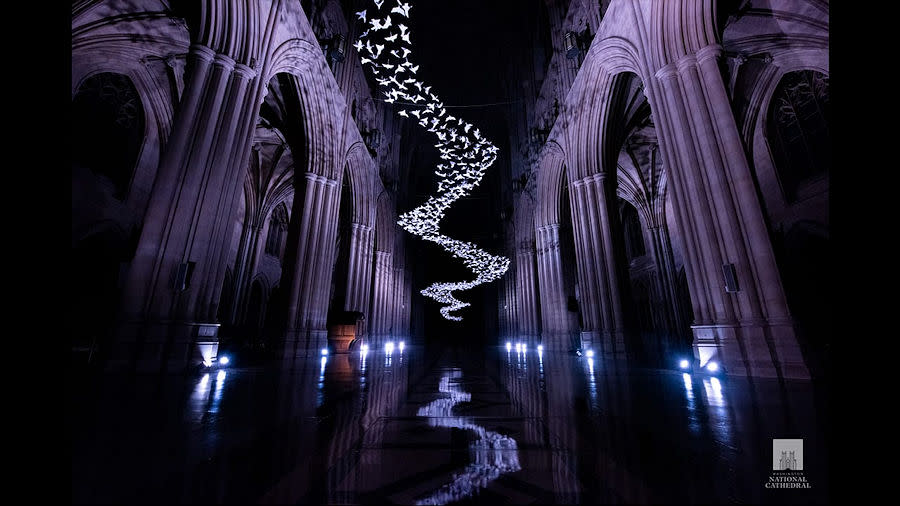 The Washington National Cathedral is part of DC's skyline and offers some of the best views of the District from its towers. The cathedral ties into this presidential itinerary for two reasons: it is the final resting place of the 28th U.S. president, Woodrow Wilson, and it is also the host of the Inaugural Prayer Service after each U.S. presidential inauguration. The cathedral welcomes persons of all faith to join their services, take a specialty tour or attend its events. Your next stop will be Embassy Row, an area just five blocks from Dupont Circle, where you can visit the Woodrow Wilson House. This national historic landmark and house museum focuses on Wilson's time in DC and educates visitors about his life and ideals for future generations through guided tours and educational programs.
Afternoon
Next up, journey to the Penn Quarter neighborhood to visit the Smithsonian National Portrait Gallery. This incredible museum houses the nation's only complete collection of presidential portraits outside the White House. Note that the Smithsonian American Art Museum is featured in the same building, if you have some extra time.


Evening
Once you have gotten up close and personal with the presidential portraits, end your trip with dinner at one of President Joe Biden's favorite DC restaurants, Carmine's. With a warm atmosphere and family-style Southern Italian dishes, the restaurant is perfect for a trip-concluding meal and camaraderie.

Please note that due to COVID-19, some of the information in this itinerary is subject to change. For the most up-to-date information, please contact Lindsay Hill at [email protected] or visit washington.org.