December Newsletter
Celebrating Gail Smith-Howard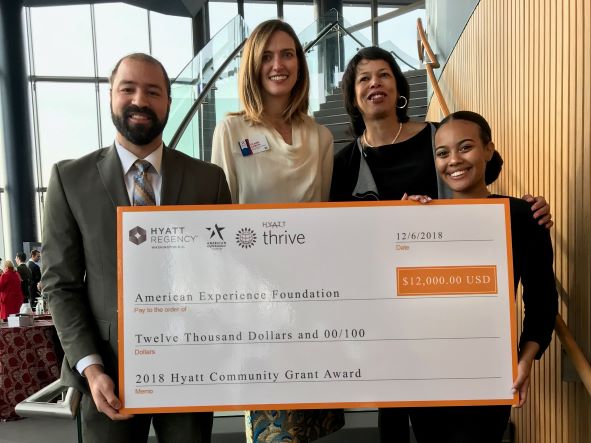 After over 40 years at Hyatt, our good friend Gail Smith-Howard, former General Manager Hyatt Regency Washington on Capitol Hill, has retired. On behalf of AEF and Destination DC, we wish Gail a happy, relaxing and very well-deserved retirement. We thank her for continued support as an executive committee member on AEF's Board of Directors.
See what our community has to say about Gail and her commitment to young people in the city of DC.
"Over her 42-year Hyatt career and daily  support, Gail gave 150% to everything she did. The industry, hotels and the people she touched have benefited from her energy and dedication. All of us who worked with Gail have grown and developed alongside her, through her guidance and care. I am lucky for the last 11 years to learn and grow from Gail, an incredible woman and leader." – Nathalie Caillon Rytting, Director of Human Resources, Hyatt Regency Washington on Capitol Hill
"Gail has been one of AEF's longest supporters. From the beginning, she has been generous with her time and resources, whether it has been serving on our Board of Directors, hosting our annual summer internship luncheon or being a mentor to so many young people. Even in her well-deserved retirement, Gail is continuing her commitment to the next generation of hotel leadership and making sure executive offices reflect the diversity of our incredible city." – Lisa Waldschmitt, Senior Manager, American Experience Foundation
"Gail was my first General Manager and one of my biggest supporters in my early career. I will never forget the enthusiasm and energy she brought to the hotel whenever she walked through the lobby. Everyone who has worked with Gail knows her signature red pumps and strut! From the beginning, she believed in me and pushed me to be bold and jump at every opportunity. She embodies the Hyatt way and has personally cared for me so that I can be my best. Congratulations, Gail." – Zoe Roberts, Membership Associate, Destination DC
October AEF Newsletter
Career-Ready Interns Thrive Over Six Weeks at DDC
Who: Nine students from the Academies of Hospitality and Tourism at Ballou and Jackson-Reed high schools and the Academy of Mass Media at Coolidge High School
Theme: sustainability and industry responsibility
How an organization's decisions impact the workforce, customers and communities 
How workplaces foster a diverse and inclusive environment
Format: The hybrid internship included online speakers and in-person site visits to various businesses and organizations across the city.
Interns gave creative weekly-themed presentations to local industry leaders. 
Hospitality professionals provided feedback, highlighting strengths and areas of improvement  
"I gained a lot of new knowledge in this internship that I haven't learned in school. We were given tools for how to complete the next steps in life when it comes to our careers, college and moving forward. We have practiced and learned from our mistakes. Everyone was respectful, helped each other and made us all feel like professionals."
-    Career Ready Intern, 2022 
Student Participants:  
Marcella Carroll 
Destanie Coleman 
Nia Diggs 
Samuel Grand 
Kori Johnson 
Charity Jones 
Jahmiaya Mosley 
Camiyah Price 
Heaven Taylor 
Erick Torres Flores 
Dominga Trice 
Meet: Tenielle Parker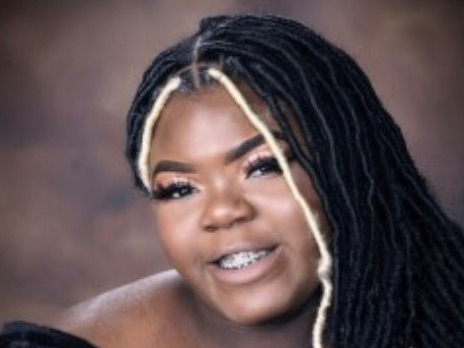 As the Partnerships and Alliances intern, AEF and Destination DC welcomed AEF alumna Tenielle Parker this past summer. Tenielle hails from North Carolina A&T University '24 and is an alumna of Columbia Heights Educational Campus Academy of Hospitality and Tourism '21. Tenielle was a participant of the Career Bridge and Career Ready Internship programs. Learn more from Tenielle. 
Tell us about yourself, Tenielle. 
I am a sophomore at North Carolina Agricultural and Technical University. I graduated from the Academy of Hospitality and Tourism at Columbia Heights Educational Campus, where I was in the Hospitality Club and National Honors Society. 
How was the Career Ready Internship program summer in 2021? 
I loved it! I learned so much about the opportunities in the world and jobs that are available but often unknown. I also learned that if you love a particular thing and want a career in it, there is either a related job or you can turn your passion into one. 
I worked on cover letters, which was memorable because I never knew what a cover letter was or how to write one.  
We were so excited about your summer internship with Destination DC. What did you work on?
I kept track of data and made it easily searchable for the membership team. This included organizing and updating information in the member tracking systems and analyzing data to help Destination DC members maximize their experience.
What are your goals after graduation?
I am an entrepreneur with a lot of passions. I'm hoping to start several businesses, including my own dance studio, recreation center, hotel and housing company that builds homes for low-income families. 
How will you use your experiences to work towards entrepreneurship?
Now I understand the basics of how to run a business. Both internships inspired and exposed me to different kinds of employees as well as the education and skills needed to be a successful business executive.  
 
August AEF Newsletter
Alumni Spotlight: Diamond Hunter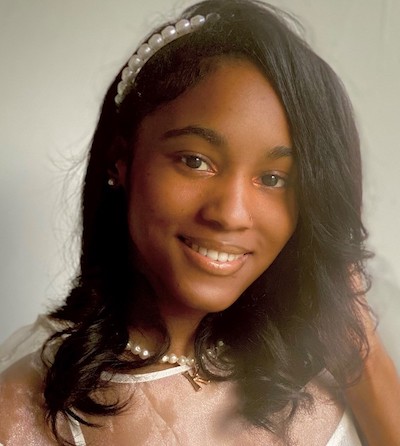 Destination DC and AEF welcome Diamond Hunter as the new partnerships & alliances assistant. She is a recent graduate of Temple University with a degree in Business Administration. Diamond is also a 2018 graduate of Wilson High School's (now Jackson Reed) Academy of Hospitality & Tourism and Hospitality. She was a two-time AEF scholarship winner.
Diamond's past experiences include internships with Amtrak as well as serving as president of the National Association of Black Accountants at Temple University. In her new role, she will support Destination DC's partnerships & alliances and AEF teams including leading the Dining & Driving partnership program operations and establishing a new student-mentor program for academy scholars.
June AEF Newsletter
Educator Profile: Alex Wilson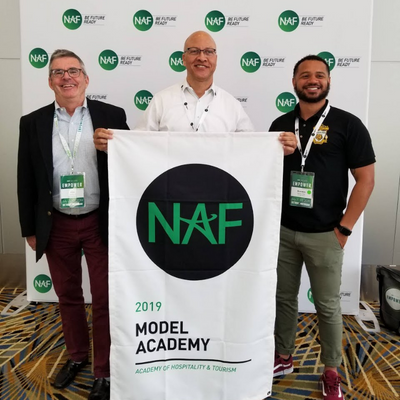 After 25 years at Jackson-Reed [formerly Wilson] High School, our good friend Alex Wilson, Director of the Academy of Hospitality and Tourism, is retiring at the end of this school year. Always present with an infectious smile, Alex is one of the most outspoken champions for young people in our city. He continually finds new learning opportunities for his Academy students.
On behalf of everyone at AEF and Destination DC, we wish Alex a happy, relaxing, and very well-deserved retirement.
"My favorite way of saying goodbye is: Thank you!
I have been working at Jackson-Reed High School since 1997. Throughout my entire career, I've felt it is not about one person, it is not about your ego, it's about your willingness to put pieces together for positive change. And I hope that's what I've accomplished at my time at Jackson-Reed. Starting with one academy in 1997 with 120 students, there are now seven career academies with over 1,100 students. These students reflect the diversity of the largest and most diverse high school in the DMV. Our hospitality academy had humble beginnings in 2013 yet is now the largest most popular academy program in the school. In fact, over 150 students have signed up for the hospitality academy for the 2022-2023 school year. As I retire, the new team's challenge will be managing the academy's growth. 
American Experience Foundation and Destination DC are the number one partners we have. Our partnership is the best example of how we can impact workforce development and prepare young people for their next chapter. Claire, Lisa, and Elliott listen to us, show up, and turn what they hear into action. The AEF Annual Report is something I can use to share accomplishments around the city and for our Academy.
I know Jackson-Reed is in good hands. The legacy of what we have built as a team will continue and the progress across schools in DC makes me excited for the future"
- Alex Wilson
May AEF News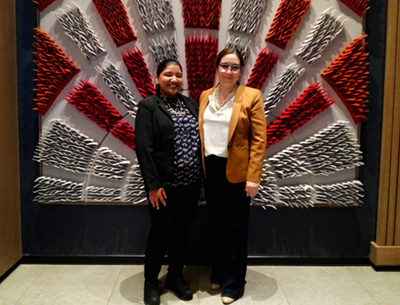 Since March 14, nine students from six DC high schools have been interning at three area hotel properties and learning about career opportunities in the hotel industry. Thank you to our Career Bridge partners, the AC Hotel Washington DC Downtown, Hyatt Place Washington DC/National Mall and Hyatt Regency Washington on Capitol Hill.

Christell Miranda Lopez, a senior in the Academy of Hospitality and Tourism at Columbia Heights Educational Campus, is interning at the AC Hotel Downtown. She says her experience has been fascinating. "I really appreciate that everyone is so welcoming. I love being part of the AC Hotel family and it's my pleasure to work with them. This internship motivates me to work hard to be part of the hospitality industry after I graduate."

Christell's mentor is Martha Valenzuela, Director of Sales at the AC Hotel. Martha highly recommends the program to any employer.
"It has been a rewarding experience for all of us. We embrace the partnership with AEF in developing new talent with an interest in hospitality to showcase the many career opportunities our hotel has to offer new candidates. We love helping young people build themselves within our industry."
April AEF News
Intern Spotlight: Nana Sissoko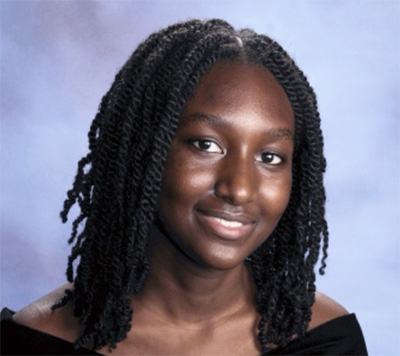 I am currently a student in the Academy of Hospitality and Tourism at Woodrow Wilson High School. The academy presented an abundance of opportunities for me to learn the inner workings of the hospitality industry with various career-based projects and field trips. The hospitality industry interests me because of its broad nature, it can be found in many sectors of work, allowing me endless opportunities to pursue the career I desire. This spring, I'll be interning at Destination DC and the American Experience Foundation, working with the Partnerships and Alliances team on data analysis and management. I am extremely excited to gain experience and insights into the industry with the help of AEF and Destination DC.
March AEF News
Alumni Spotlight: Zoe Roberts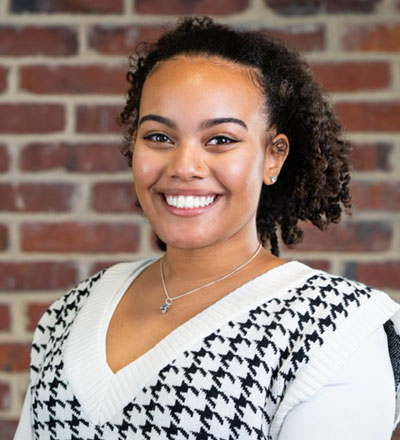 My name is Zoe Roberts, and I am a senior at George Mason working toward a B.S. in Tourism & Events Management. Before my collegiate journey at George Mason, I was an inaugural cohort member of Woodrow Wilson's Academy of Hospitality and Tourism (AOHT). As a member of AOHT, I was introduced to the hotel, tourism and events management industries. Through field trips and experience-based learning opportunities, my interest in tourism management was solidified.
My dedication to customer service has been a life-long passion. In high school, I served as one of the self-appointed "Directors of Creative Provisions" and planned prom. I worked the front desk and later became the Control Clerk at the Hyatt Regency Washington. I fostered a meaningful relationship with Destination DC and AEF throughout my school years. I was first introduced to the organization via AOHT through in-class presentations and field trips, then later became a two-time winner of AEF scholarships. In the summer of 2020, I was offered an internship with AEF, and I reached back to the DC high school community and helped facilitate a remote internship opportunity for students. Now I've returned to Destination DC as an apprentice working with the Partnerships & Alliances team on the DEI Business Fellowship, acting as the account manager for a 14-business cohort.
I am beyond appreciative of the time AEF and Destination DC have invested in my education and career. Their contributions have helped shape me into the tourism professional I am today. I look forward to the opportunity to contribute to the recovery and growth of tourism in Washington, DC and to promote the true essence of the city through the small businesses that impact and connect the local community.
Educator Profile: Meet Oscar Platero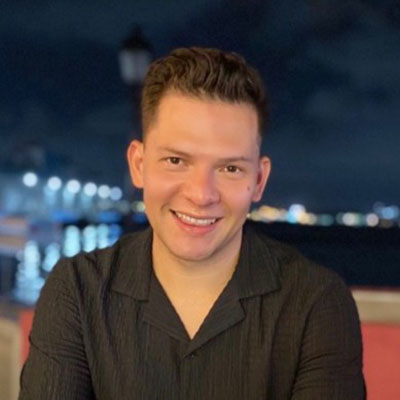 AEF is excited to welcome a new member to our extended workforce development and education family in DC. Oscar Platero is a Career and Technical Education and Workforce Development Professional with experience working with youth and adult learners. He recently joined the Office of the State Superintendent of Education as a Work-based Learning Coordinator where he connects career experiences to classroom learning to help prepare high school students in the hospitality and tourism academies for future careers. As a former Career Academy Coordinator with DCPS, Oscar facilitated work-based learning opportunities and college and career preparation for students in grades 9 through 12.
February AEF News
Alumni Spotlight: Cayla Lewis Joins Destination DC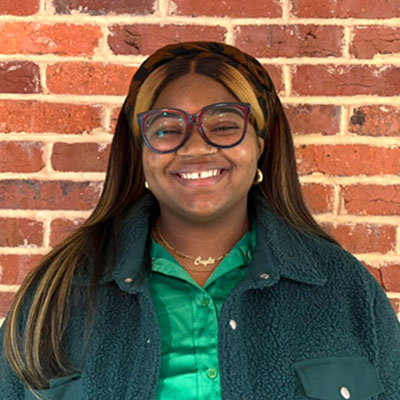 I had the pleasure of being a part of the Academy of Hospitality and Tourism at Columbia Heights Educational Campus. Being a part of the Academy helped realize how my love for people can be brought into the professional business world. My internship with NAF as a NAF Next Intern was the perfect environment to get a feel for what my social skills could bring to a professional career. NAF is the national network that supports curriculum and other resources for Academy educators. After I graduated from high school in 2019, I started working as a part time concierge at a condominium located in the Navy Yard area. My employer quickly recognized the skills I obtained during my time in the Academy and I was promoted to a full-time concierge within my first six months! Now, I am so happy to say that I am a member of the Convention Sales team at Destination DC.  I am truly honored to be an example of how programs like AEF and the Academies of Hospitality and Tourism benefit students like myself and help set us up for success. 
Partner Profile: Herron Printing and Graphics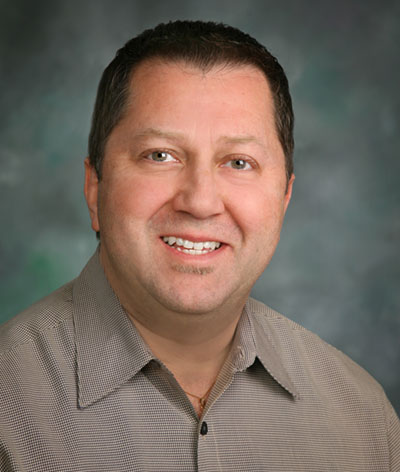 Herron Printing & Graphics was created by Randy Herron in 1982. As a family-owned business, they have outgrown their building four times since starting in a small retail space they began 39 years ago. As a printing business they support and understand the importance of recycling with efforts to limit their environmental impact and a commitment to support the next generation. A longtime partner and supporter of the American Experience Foundation, Randy was recognized as an American Experience Foundation Champion at DDC's Member Holiday Event in 2019. In addition to using his connections to Skal International to raise funds for AEF, he has printed our Annual Reviews and July 4th VIP Event signage for several years, helping AEF share our work and celebrate with our community. Thank you to Randy and the Herron Printing & Graphics team for allowing AEF to share printed copies of the Annual Review with partners.
"I love the hospitality industry and anything travel related. It's just natural that I would support an organization whose mission is "Helping to inspire the next generation of travelers and hospitality professionals." It is important that we bring up the next generation of travel professionals and I especially like that it benefits young people from our nation's Capital. I hope to continue to support AEF for years to come." — Randy Herron