Ridiculously delicious hot chocolate and melty goodness awaits you at these DC hot spots.
Brace yourselves, winter is here and along with it, the bitter cold. How will you weather the storm? We've got your survival guide right here, and it involves hot, melted chocolate beverages that are sweet, sinfully delicious and sometimes very adult.

01
Ice Cream Jubilee
If there's a shoo-in for the most innovative, delicious hot chocolate in the city, it's Ice Cream Jubilee. First off, the creamy Nutella hot chocolate is composed of melted dark chocolate, potent cocoa and the hazelnut- and cocoa-infused ingredient for which it is named. The yin to that hot chocolate's yang: the earl grey white hot chocolate. It's literally white hot, and features a combo of earl grey tea and white chocolate flavors. And last but not least, the peppermint cocoa offers a holiday twist to your classic hot chocolate that is definitely mint-to-be. Regardless of your flavorful beverage choice, be sure to top it off with whipped cream for an extra treat!
02
Baked by Yael
As is the M.O. for Baked by Yael, DC's first cakepoppery®, which doles out sweet delights on a stick, the hot chocolate here also gets similar treatment. Forget cocoa powder – stir a block of delicious gourmet Belgian chocolate on the end of a wooden spoon into the hot beverage of your choice: milk, water, or coffee. The interactive element to this hot chocolate makes it taste that much sweeter.  While you're at Baked by Yael, be sure to check out their nut-free and kosher baked goods, made from scratch in their bakery across from  the National Zoo.
03
Pitango Gelato
With six locations throughout the capital region, including three in the District, you're never too far from an authentic Italian gelato fix. But this Baltimore-based chain offers more than just the frozen treat. Pitango takes hot chocolate to a whole new level with its traditional sipping chocolate, an elixir straight from Torino, Italy. This thick, intense, bittersweet concoction has the consistency of pudding or melted chocolate. Packed full of low-fat, additive-free, pure cocoa, Pitango's sipping chocolate makes for a smooth treat. Some enjoy it with steamed milk, whipped cream or even straight up.
04
Colada Shop
The handmade churros from the vibrant 14th Street eatery were made for dipping into a cup of Cuban hot cocoa. The sweet cinnamon sugar swirls perfectly with the Spanish-style chocolate, making for the perfect combination sure to please your taste buds. With a new location at the Wharf, you can sip this classic Cuban hot chocolate with spectacular waterfront views.
05
Café Georgetown
Known for its custom latte art by talented artisan baristas, this charming café in historic Georgetown now offers peppermint hot chocolate as part of its holiday menu. This hot drink at Café Georgetown is sure to glam up your 'gram and get you ready for the season with colorful candy cane artwork floating on top.
06
Busboys and Poets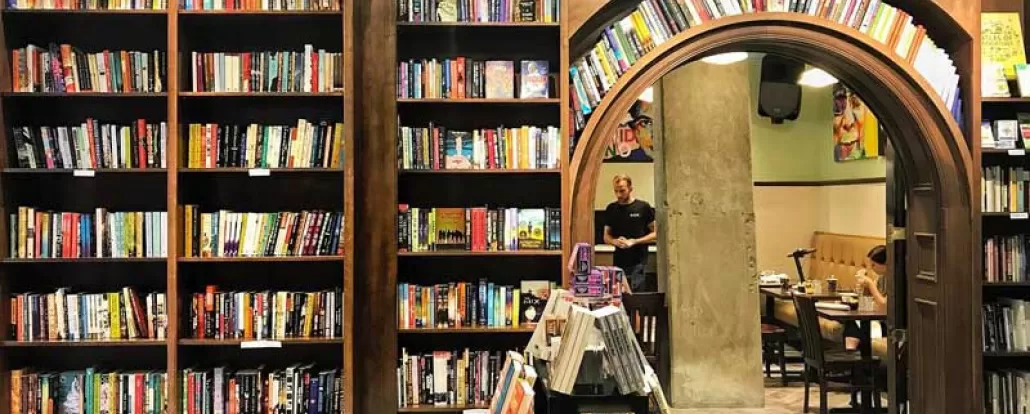 With seven locations in the DC area, including five in the District, Busboys and Poets offers plenty of spots for you to satisfy your cravings for hot chocolate and beyond. And when we say "beyond," we mean it. In addition to the classic hot chocolate, their menu includes epic items such as a thin mint latte and café medici (think chocolate plus espresso, topped with whipped cream and orange slices).
07
Wunder Garten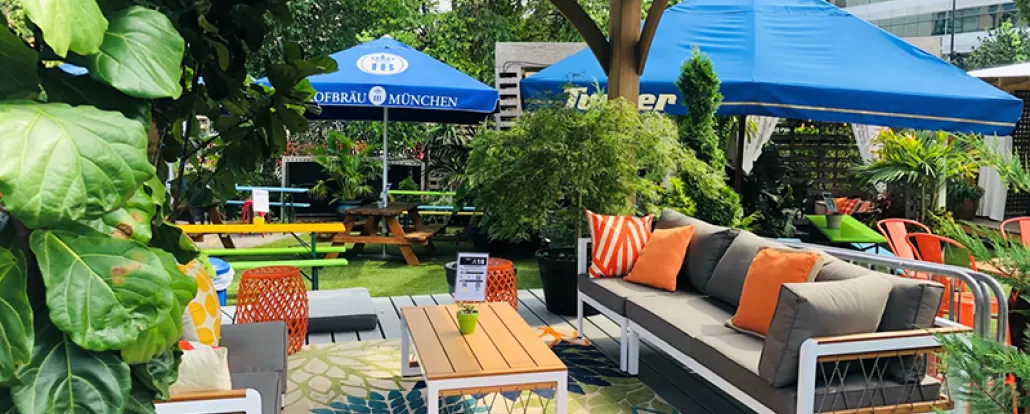 In addition to its expansive outdoor seating options, the firepits at Wunder Garten are the perfect complement for the ultimate cozy experience this winter. What makes it even better? Treating yourself to their spiked butterscotch hot chocolate, which is as delicious as it sounds.
08
Stable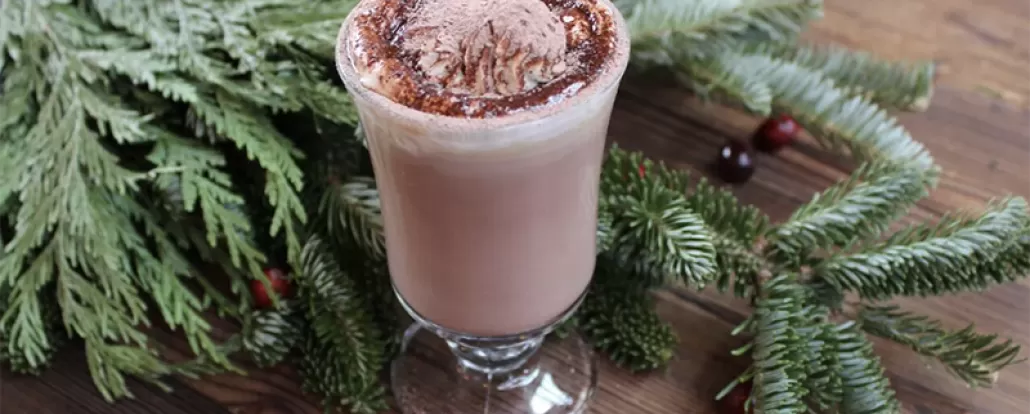 Sweeten up your brunch at Stable with a unique spin on a boozy hot chocolate: the Schoggi Twist. This beverage is made using hot caotina chocolate with Godiva chocolate and mint liquors, and made complete with a topping of whip cream. Warm up with one of these before exploring the rest of DC's vibrant H Street neighborhood.  
09
McClellan's Retreat
With dine in and to-go options, you can enjoy the "Hot Chocolate in Paradise" at the restaurant or at home! Located in Dupont Circle, McClellan's Retreat offers this unique hot chocolate made with dark rum, crème de cacao and other delicious ingredients. Be sure to check out their full menu when you order for pick-up, delivery or while dining in.