The performing arts center's Senior Vice President of Artistic Planning dishes on his work neighborhood.
Robert van Leer, the Kennedy Center's Senior Vice President of Artistic Planning, helps decide which plays, operas, dance troupes and jazz combos play at the performing arts center on the banks of the Potomac River. He's only been in town since 2015, but since van Leer lives next door in Georgetown, he's already immersed in the culinary, cultural and natural appeal of Foggy Bottom.
What do you think is surprising about Foggy Bottom?
It's got all these tiny pocket parks. Plus it's close to everything, so if you stay here, you it's central and easy to get to the Smithsonian museums, the monuments.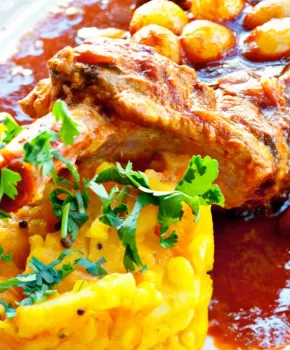 Where do you like to eat in the neighborhood?
Marcel's is a great stalwart. And since most of my meals are eaten around some business, I spend a lot of time at the Blue Duck Tavern. Their apple pie crumble is world renowned! And up in the West End, there's this great Indian restaurant, Rasika West End. My husband and I are obsessed with it. I usually get the tandoori chicken tikka there.
What's a great place for an after-show drink?
There are lots of places up by the Foggy Bottom Metro station. Circa is a great little spot in a hotel.
Foggy Bottom is also very naturally beautiful, since it's on the river. What's the best way to see that part of the neighborhood?
I walk along the Potomac River between my home in Georgetown and the Kennedy Center, and it's just gorgeous. The trail has a really nice river's edge feel.
If someone has never been to Kennedy Center, what's the best way to take it in?
First and foremost, come to a performance. There's such a wide variety of things to see from the symphony to jazz in our jazz club. And we have daily tours that explore the center, too. Kennedy Center really is a living memorial, and there's a lot to see.
Do you have a favorite spot in the center?
Well, the terraces on the roof and on the main level give incredible vantage points. On the roof, you get the best views of DC – the Washington Monument, the river. And on the first-level terrace, you can read John F. Kennedy's words inscribed on the walls. It's very powerful with the river behind you and the terrace fountains flowing. To me it sums up the Kennedy Center experience.