The District has plenty of spots where you can grab a burger to honor the holiday
Cheeseburger and burger lovers (and there's a lot of them) will flock to local restaurants to order up the most American of meals. We have eight suggestions in the DC area that are sure to satisfy your cheeseburger appetite.
One final note: we recommend ordering your cheeseburger to-go at the locations below. If you do choose to dine-in, please review the restaurant's safety protocols before going and wear a mask.
01
The Capital Burger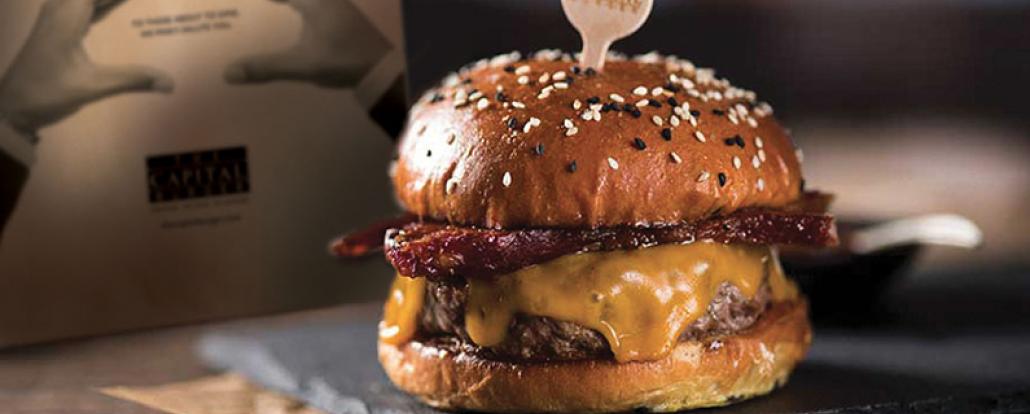 Offering a variety of burgers and even some items that are "not quite a burger," a world of flavor awaits at The Capital Burger. The restaurant's signature burger is made French Onion-style with caramelized onions, Wisconsin grand cru gruyere cheese and shallot aioli. You can get a little more decadent, too: we recommend the Blue Cheese and Truffle Burger if you go that route. Peruse the full menu for all your options.
02
Leon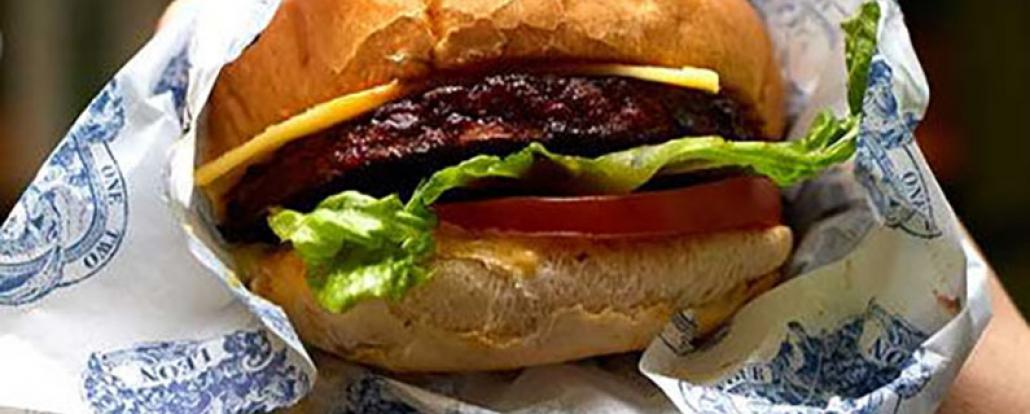 For those wishing to celebrate National Cheeseburger Day with a vegan twist, look no further than Leon. Dig into the plant-based "Love" Burger, made with true love via its beetroot-soy patty and topped off with Leon's special burger sauce, Carolina mustard mayo, tomatoes, pickles and a slice of smoked gouda-style vegan cheese. Both pick-up and delivery are available.
03
Shake Shack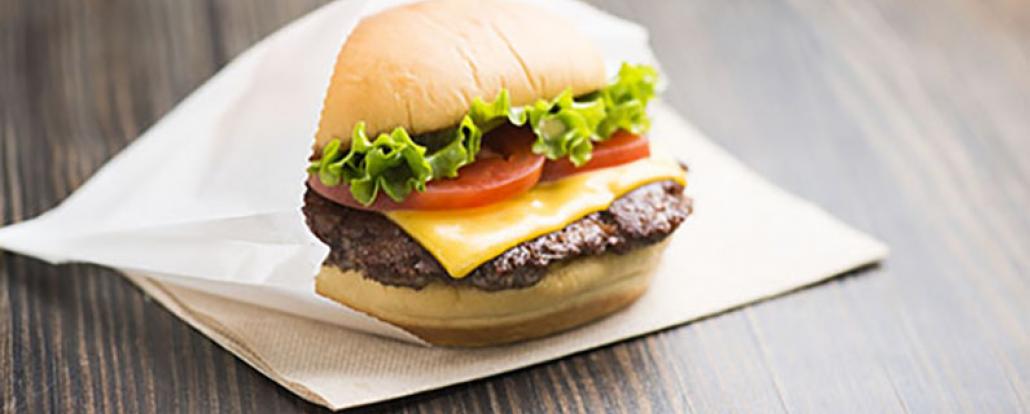 With several locations around the District, including spots in neighborhoods such as Dupont Circle, Navy Yard and Chinatown, Shake Shack should be no stranger to the cheeseburger lovers in your life. The classic ShackBurger with cheese and Shack Sauce is delicious (we recommend asking for extra Sauce), but the 'Shroom Burger is also sure to get your taste buds going as well. Don't worry – it features melted muenster and cheddar cheeses, so it still qualifies for National Cheeseburger Day.
04
Le Diplomate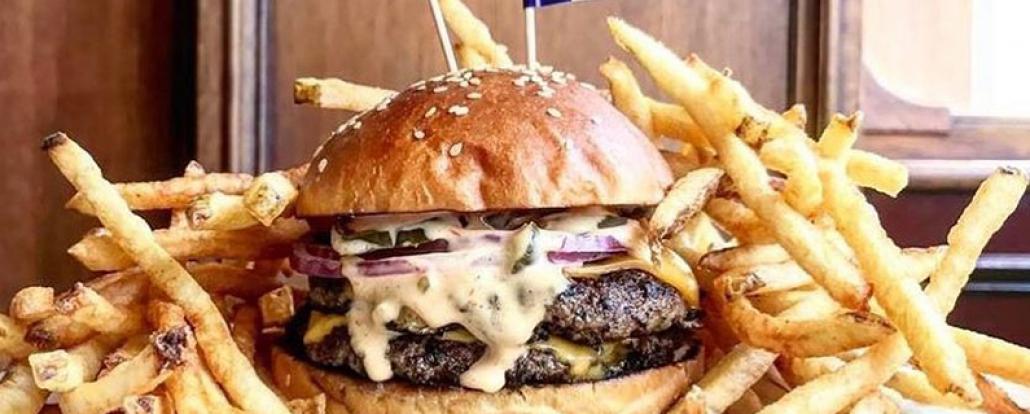 Known for its can't-miss brunch, Le Diplomate also boasts a can't-miss burger on its menu. The Burger Américain is the French take on a Big Mac. We're talking two patties, American cheese, pickles, onions and special sauce, and this all comes with a side of pommes frites. Mmmm … is it lunch time yet?
05
The Salt Line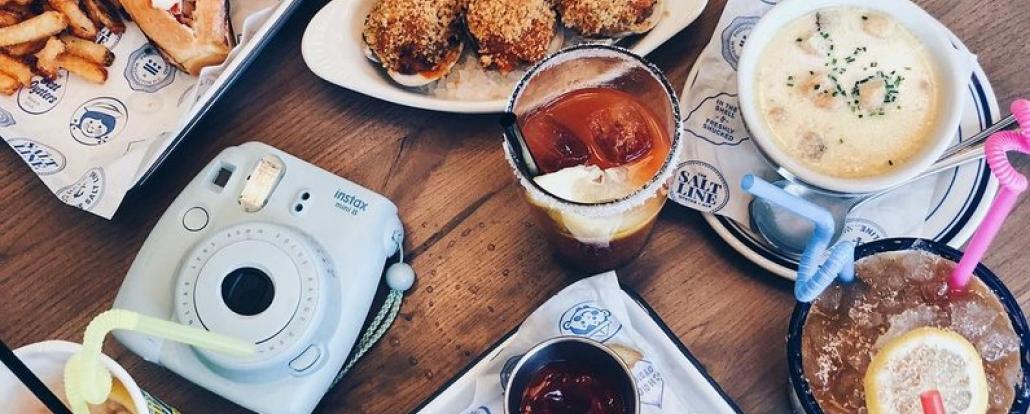 Located in the Capitol Riverfront neighborhood, The Salt Line is mainly known for its awesome seafood. However, insiders are well aware of the delicious New England Smash Burger. Prepare yourself for two ground patties, American cheese, lettuce, tomato, pickle and mayo on a sesame bun. Currently, the restaurant is open for pick-up, delivery and socially distanced patio seating.
06
Good Stuff Eatery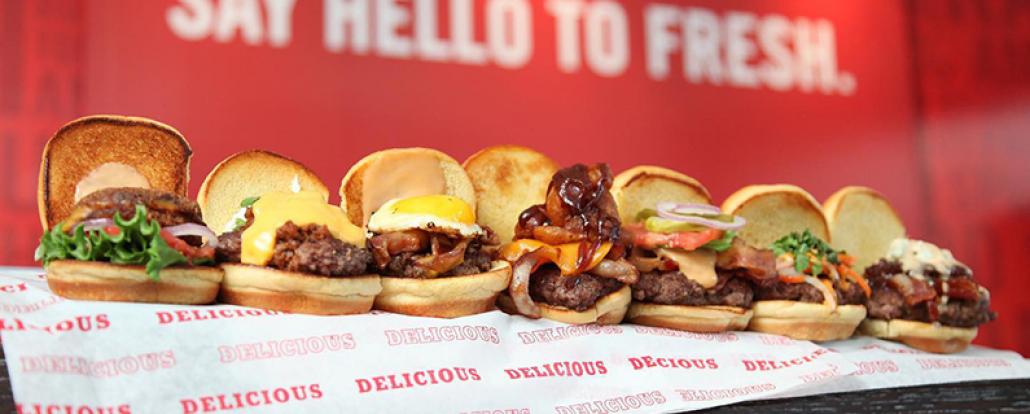 You can find Spike Gjerde's Good Stuff Eatery and their delicious burgers in Capitol Hill or while strolling through Georgetown. Give the Prez Obama Burger a try, featuring Good Stuff's signature farm-raised beef patty, along with applewood bacon, onion marmalade, roquefort cheese and horseradish mayo.
07
Mintwood Place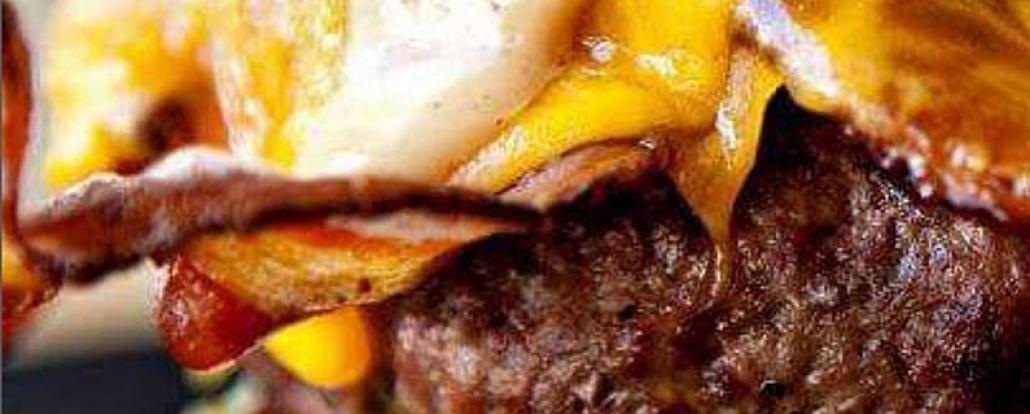 Our list would not be complete without Mintwood Place's signature burger. Offering cheddar cheese, applewood-smoked bacon and the to-die-for Marie-Rose sauce, this item is sure to rock your world on National Cheeseburger Day. Mintwood Place is open Tuesday through Sunday for pick-up, delivery and socially distanced patio dining.
08
Duke's Grocery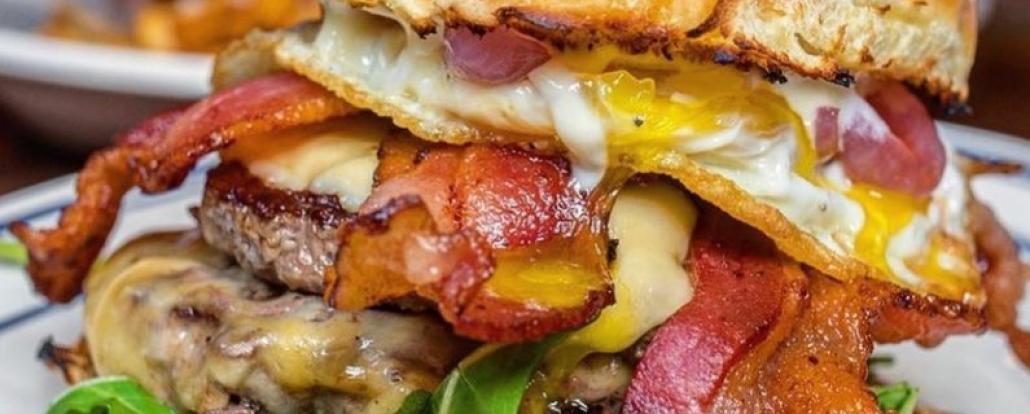 Conveniently located in three neighborhoods in the District (Dupont Circle, Foggy Bottom and Woodley park), Duke's Grocery has a burger that's sure to properly satisfy your burger fix. The Proper Burger (see what we did there?) is packed with flavors. Daydream on this: Creekstone Farms Angus beef, melted gouda cheese, charred red onions, pickles, sweet chili sauce and garlic aioli, all on a brioche bun. Cue the Homer Simpson GIF.
09
Lucky Buns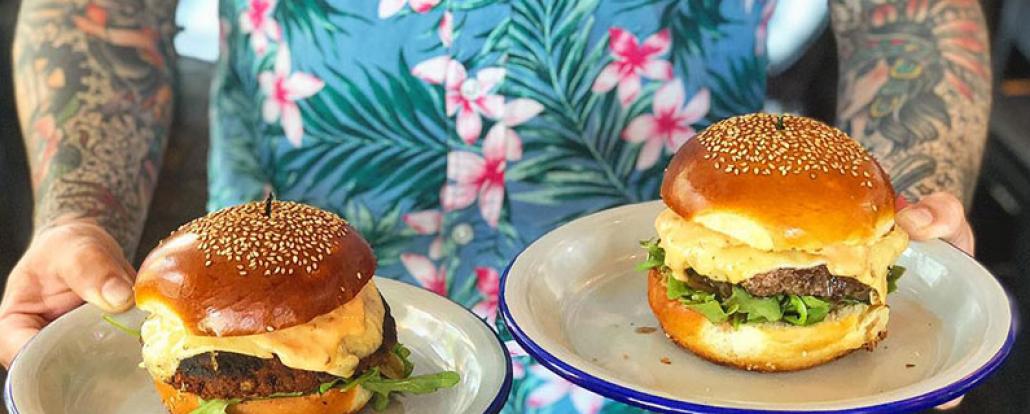 If bold burger flavors tickle your fancy, Lucky Buns is the place for you. Spice up your life with the El Jefe Bun, a stunning concoction that includes two patties, hatch green chili relish, gouda cheese, queso fresco, red onion yellow mustard and shaved lettuce. You can order take-out or delivery from Lucky Buns' locations at Union Market and in Adams Morgan.