Hey AEF supporters, 
The American Experience Foundation is proud to announce the winners of this year's scholarships. These scholarships are open to students or alumni of Washington, DC's four Academies of Hospitality & Tourism and two Academies of Culinary Arts. These competitive awards are based upon solid academic background and a connection to the hospitality industry.
Congratulations to this year's winners!
AEF Alumni Scholarship

Pepetua Nkem (Morgan State University)
Britney Rivera-Martinez (Cornell University)
AEF Scholarship

Jazzmen Morant (Ballou High School)
Anura Sharma (Columbia Heights Educational Campus)
David Iselin Award for Community Service

Jean-Pierre Roberts (Wilson High School)
Gregory McCarthy Award for Leadership

Tenielle Parker (Columbia Heights Educational Campus)
Honorariums

Cenaria Fells-Watson (Columbia Heights Educational Campus)
Yeshetuwef Mulugeta (Wilson High School)
If you are interested in supporting AEF's scholarship fund or any of our programs, please contact Lisa Waldschmitt or donate directly here.
Diamond's Story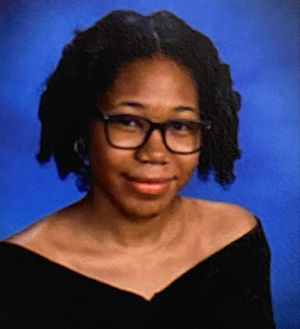 My name is Diamond Myles. I attend IDEA Public Charter School. I am a rookie intern for Destination DC. I enjoy watching anime and basketball and listening to music. One of my favorite basketball teams is the Washington Wizards and I go to games every other month.
I always used to think to myself, why was I born in DC? Well now I've come to an answer. DC culture is amazing. Most people just think about the White House or the Capitol when discussing DC. But I see deeper than that. The people, the food, the music scene — it's all amazing. I like hearing celebrities talk about how much they love it here and how they enjoy the energy of the people.
I hope the DDC program helps me develop an even greater love for DC. I'm excited to see what I can offer to people who have never been here. This internship is my first introduction to DDC and the things they do to market the city. I'm grateful for the experience and I look forward to learning as much as I can about DC and to help promote awareness of what makes it unique. Let's show the world what DC is about.