You are here
Neighborhood Guide to Summer Restaurant Week in Washington, DC
Neighborhood Guide to Summer Restaurant Week in Washington, DC
Savor delicious deals as part of Restaurant Week, Aug. 14-20
The summer season in the District would not be complete without Metropolitan Washington Restaurant Week, which runs from Aug. 14-20 this year. Throughout the promotion, nearly 200 restaurants across the DC area offer three-course, prix-fixe meals for brunch, lunch and dinner, with brunch and lunch priced at $22 and dinner at $35.
We've broken down some of our favorite restaurants by neighborhood below, and before you book your table, make sure to sign up for the Diner Rewards Program!
Have you tried Balkan cuisine before? Ambar is the perfect place to dive in, with tasty breads to share and rakia (a Balkan fruit brandy) to sip. Barracks Row also features Belga Café, which serves delightful Belgian cuisine and brews in one of the neighborhood's most vibrant areas. Elsewhere in the neighborhood, tuck into Southern-style favorites at Art and Soul, or journey to a piazza in Italy when you indulge in the Florence-inspired menu at Acqua Al 2.
Whaley's is currently one of the District's hottest seafood restaurants, so stop in for a brunch or dinner filled with seafood perfection (make sure to check out The Rosé Garden, too). SoHo import Osteria Morini serves up the flavors of northern Italy (think prosciutto, mortadella and parmigiana) in its DC outpost, which offers one of the neighborhood's best riverfront views.
Get transported to Louisiana at Acadiana, where gumbo and seafood come together like a second line jazz band on Bourbon Street. Fabio Tracbocchi's Casa Luca, featuring the chef's creative Italian fare, also resides downtown, as does The Oval Room, Ashok Bajaj's fine dining establishment. Savor the all-American flavor of The Hamilton, or dig into indulgent seafood and prime cuts of steak at Ocean Prime (dinner only). Politicos near the White House frequently dine at Old Ebbitt Grill and Occidental Grill & Seafood (prix fixe option at dinner only), two historic DC restaurants that still pack plenty of modern flair and flavor on their menus. Chef Mike Isabella is turning heads at Arroz with his interpretation of Spanish cuisine.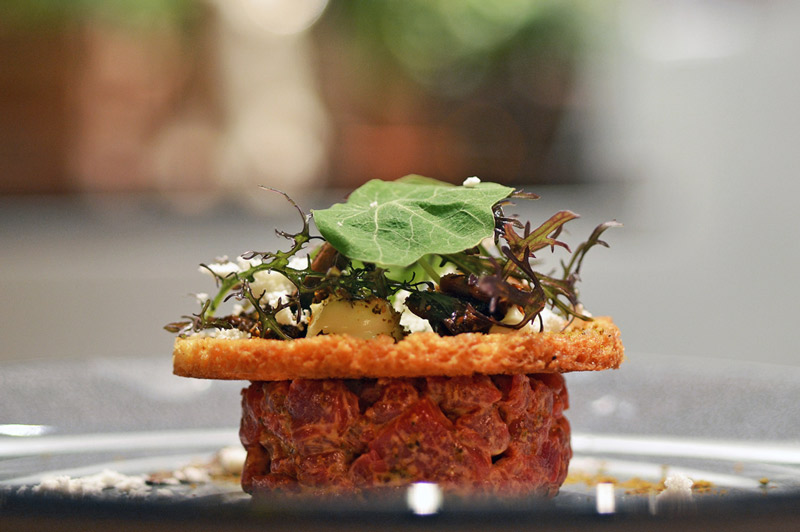 Stop by Beacon Bar & Grill for a delicious meal with a dash of elegance. Discover Japanese cuisine inside Sushi Taro, which offers an authentic experience, from the service to the sake to the sushi. Honeysuckle by Hamilton Johnson does Southern comfort food with a Scandinavian twist, if you're looking for an extra dose of creativity in your lunch or dinner.
Rasika West End (lunch only) has been dazzling diners since 2005 – prepare your taste buds for award-winning, authentic Indian food in a gorgeous setting (we highly recommend the tandoori lamb chops). Nearby, District Commons features all of your favorite American dishes, including a dynamic burger and delicious crabcakes.
1789 Restaurant, one of the most historic and refined restaurants in the city, is ideal for a date night (jacket required, dinner deal only). For waterfront views and a menu packed with creativity and American favorites, check out Farmers Fishers Bakers. The Sovereign dishes out Belgian beer and bites, all crafted by the experts at Neighborhood Restaurant Group (dinner only). While far from new, Filomena Ristorante has been a Georgetown favorite for more than 30 years, with lovingly crafted Italian cuisine served right next to the scenic C&O Canal – you know you've found Filomena when you spot the Italian matriarch hand-making pastas in the front window. Seafood lovers will want to visit Fiola Mare for lunch or brunch, another Fabio Trabocchi masterpiece that also sports views of the Potomac River.
B Too (sister restaurant to the aforementioned Belga Café) is another must-try Belgian eatery, complete with waffles and a beer list that goes beyond 180 selections. And speaking of beer, a trip to Birch & Barley/ChurchKey means you can enjoy fine dining at the former, and pick from 555 beers at the latter.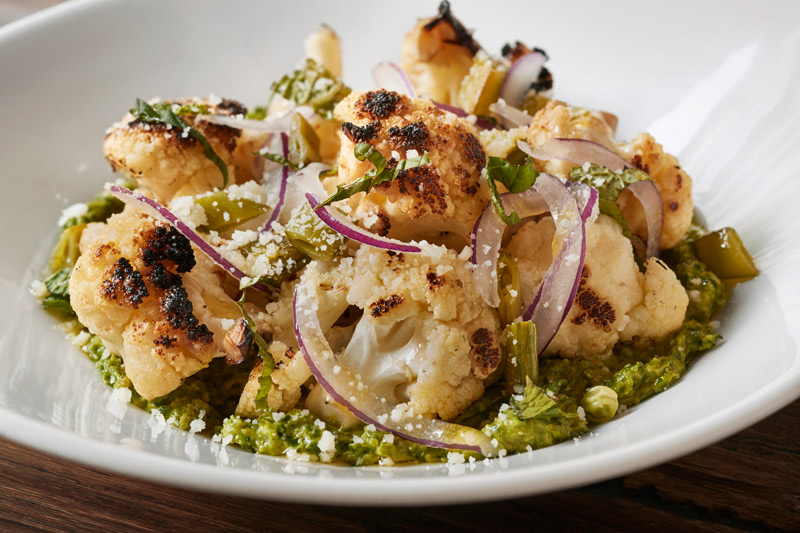 Window shop through CityCenterDC before dining at Chef Amy Brandwein's Centrolina, featuring a menu of regional Italian dishes that are always seasonal, prepared in the restaurant's expansive open kitchen (deal offered at dinner only). Culinary sensation José Andrés has restaurants all over Penn Quarter, including the Peruvian-Asian mix of China Chilcano, the Spanish small plate sexiness of Jaleo, the Mediterranean stylings of Zaytinya and the Mexican cuisine creativity of Oyamel. Penn Commons, located next to Verizon Center, goes all-American with its sporting vibe, extensive beer list and flavor-packed offerings. For an authentic Italian dining experience come lunchtime, step inside Fabio Trabocchi's Fiola or Mike Isabella's Graffiato (and make sure to try the roasted cauliflower with romesco, pecorino and mint).
DC diners revel in the Shaw food scene, one of the hottest dining neighborhoods in the District. For forward-thinking French-American creations sure to wow everyone in your party, head to Cedric Maupillier's Convivial (dinner deal only). Craving fresh seafood? Head to Drift on 7th and wash down the catch of the day with a brew from their extensive craft beer selection. Tim Ma's highly acclaimed Kyirisan gets in on the action with brunch and dinner deals, so you can enjoy Ma's French-Asian mash-up inside a Michelin-approved locale at a discount.
Find out why Mike Isabella has risen to fame by dining at Kapnos, which features two wood-fired grills that cook up Northern Greek cuisine that stays in your head for days. There's also G by Mike Isabella, a casual spot with sandwiches that specialize in making taste buds pop.
Looking for more dining hot spots? Check out the full Restaurant Week list and discover more hot restaurants in Washington, DC.