Check out events, performances, sites and museum exhibits that honor African American history and culture throughout Black History Month.
African American history and culture are an essential part of DC's identity, which means that there are numerous ways to celebrate Black History Month in the city. Below, we've detailed some of the best ways to engage with DC's African American culture and community this February. A quick reminder: please make sure to wear a facial covering and maintain social distance when exploring these sites around the city.
The nation's capital is also full of year-round ways to honor the African American experience at museums and memorials, as well as a plethora of Black-owned restaurants and chefs.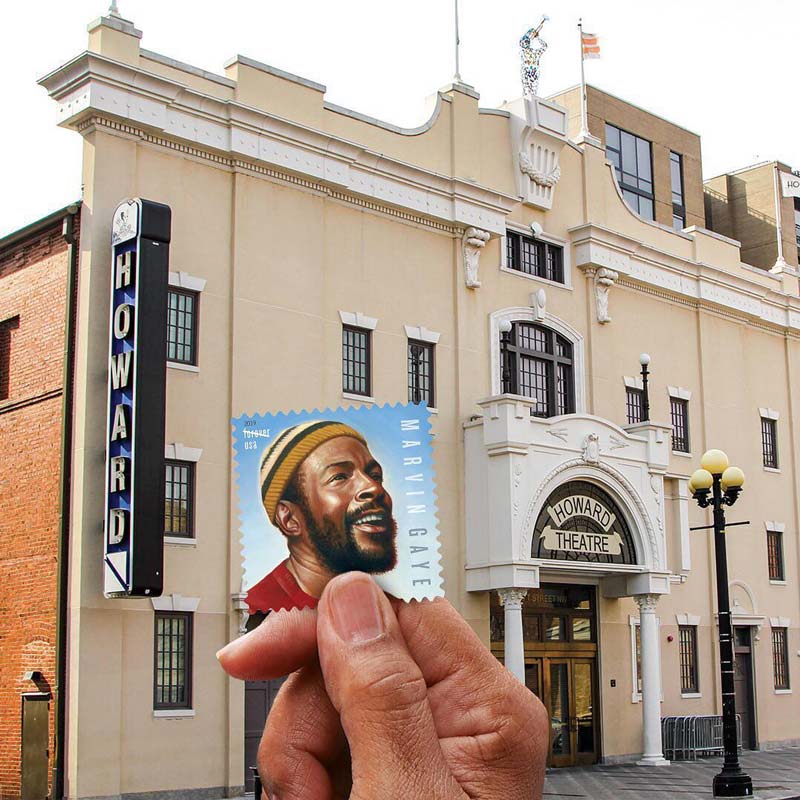 @uspostalservice
Explore Shaw and the Howard Theatre
Walk through the historic Shaw neighborhood, once home to prominent African Americans including jazz legend Duke Ellington, whose statue resides in front of the historic Howard Theatre. You can also walk the theater's Walk of Fame, which begins near the United Negro College Fund Headquarters and continues for two blocks, right up to the facade of the Howard.
The Shaw neighborhood was named for Colonel Robert Gould Shaw, a member of the Massachusetts Volunteer Infantry of black soldiers who fought during the Civil War. The area earned the nickname, "The Heart of Chocolate City," as escaped slaves settled there and eventually started businesses catering to the large population of African Americans. Once you are done admiring its history, check out Shaw's awesome dining scene.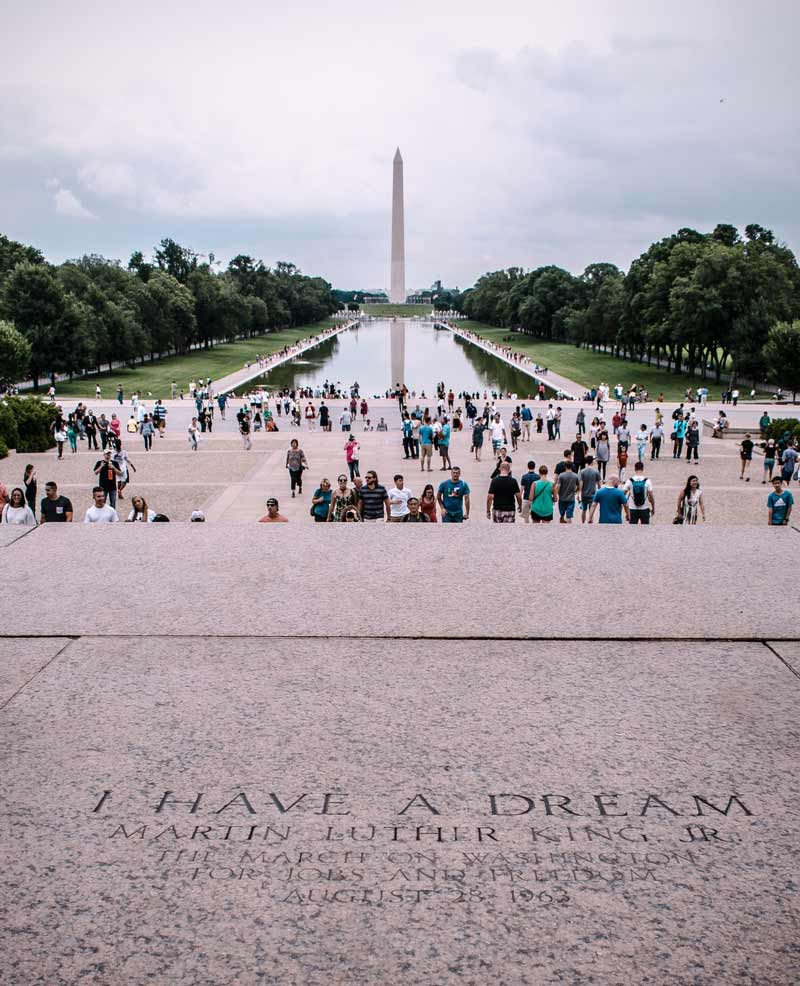 @kevin.barata
Stand on the steps of the Lincoln Memorial
The National Mall has been the site of vital African American history, including the March on Washington led by Martin Luther King, Jr. in 1963 and the first Million Man March in 1995. You can also admire the spot where King delivered his "I Have A Dream" speech during the aforementioned March, as the spot can be found etched onto the Lincoln Memorial steps.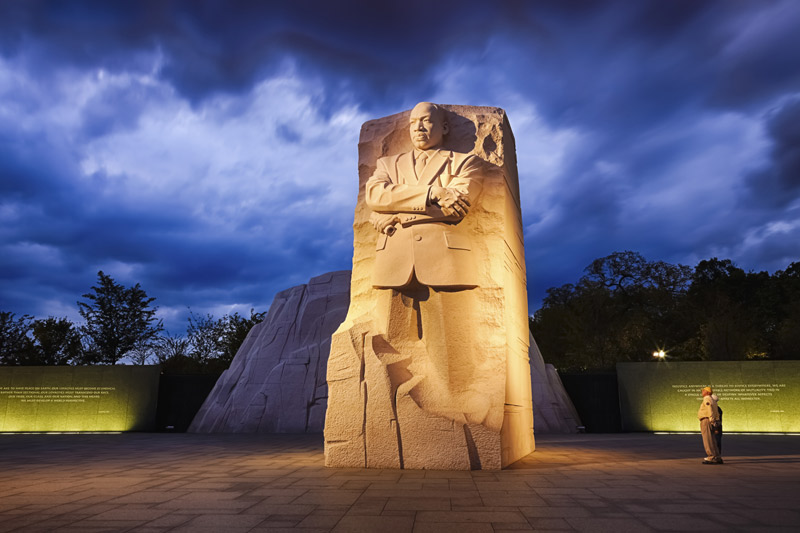 Pay homage at the Martin Luther King, Jr. Memorial
Situated on a four-acre, crescent-shaped site in West Potomac Park, the Martin Luther King, Jr. Memorial features a 30-foot statue of Dr. King carved into what is known as the Stone of Hope, which stands past two other pieces of granite known as the Mountain of Despair (both are references to his "I Have A Dream" speech). Visit the Inscription Wall to read incredible quotes from King's speeches, sermons and writings.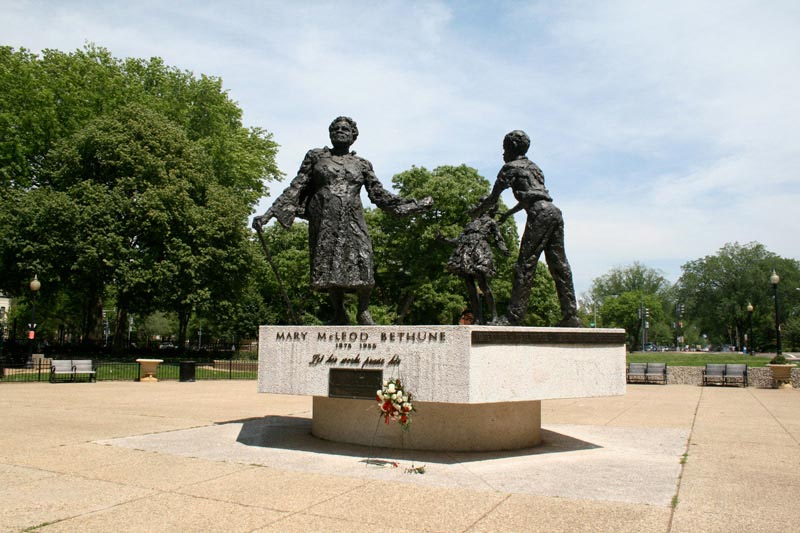 Learn about Mary McLeod Bethune at two National Park Service sites
Situated near Logan Circle, the Mary McLeod Bethune Council House is the home of the organizer and national political leader who founded the National Council of Negro Women. Her home is now a National Historic Site where interpreters share stories of her life and legacy every Thursday through Saturday from 9 a.m. – 5 p.m. (schedule currently subject to change due to COVID-19). Across town in Capitol Hill, you can also visit a statue dedicated in her honor.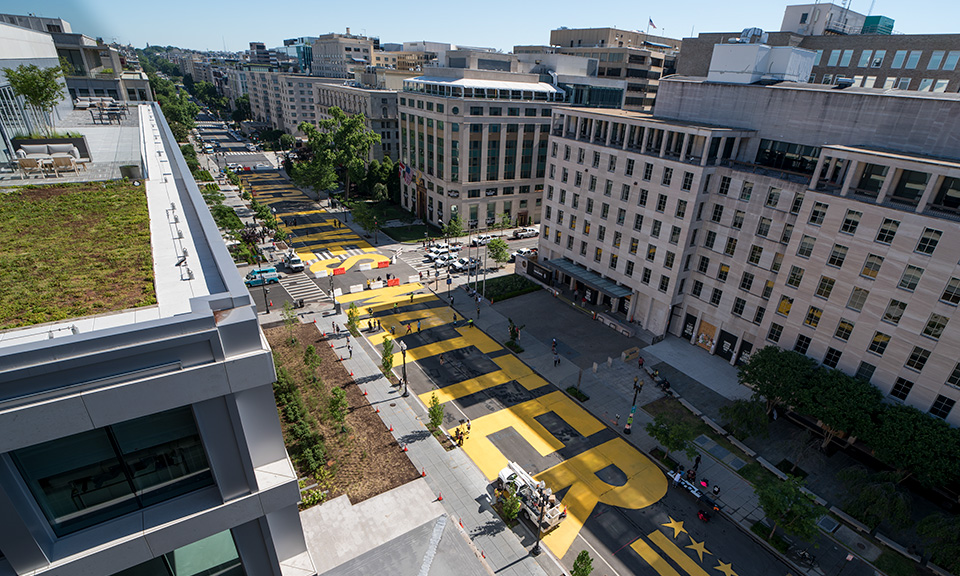 Experience Black Lives Matter Plaza
In June 2020, a portion of 16th Street, just north of Lafayette Square, was transformed into a city-commissioned mural emblazoned with the powerful civil rights message in yellow lettering. The site is an ideal space to reflect on not just DC's Black history, but the country's as a whole. The landmark is also a bright beacon for protest, free speech and the push for racial and social equality in America.
 

Check out the 'Men of Change: Taking it to the Streets' Opening Panel Discussion on Feb. 6
In anticipation of its upcoming outdoor exhibit, 'Men of Change: Taking it to the Streets,' the Anacostia Community Museum will host this free virtual panel discussion moderated by CNN Correspondent Omar Jimenez. 'Men of Change' architect Jonathan Jackson, Dr. Rob Gore and Tariku Shiferaw, a commissioned artist for the exhibit, will join Jimenez in discussing Black men and their efforts to reverse negative stereotypes and combat institutionalized racism through powerful creativity and impactful resistance. The exhibit itself features the stories of more than two dozen Black male leaders.
1-2 p.m. |  Free |  Register
 

Take in virtual Black History Month Programming from the National Museum of African American History and Culture
Although the National Museum of African American History and Culture is currently closed to visitors, the museum is hosting a slew of fascinating virtual programs throughout February in honor of Black History Month. The offerings begin with a book discussion with authors Ibram X. Kendi and Keisha N. Blain, who will focus their newly released project, 'Four Hundred Souls: A Community History of African America, 1619-2019'. The month also includes programming on prison reform, research and social justice, in addition to a Wikipedia Edit-a-Thon and kid-focused activities every Friday.
 

Enjoy a cinematic concert from Signature Theatre Company
A collection of Signature Theatre performers filmed renditions of turntable classics, including soul, R&B and funk tracks, for this special concert film available on-demand online. Hear riveting contemporary takes on unforgettable songs by Marvin Gaye, The Beatles, Stevie Wonder, Elton John, Joni Mitchell and others. Mark G. Meadows and The Movement back up can't-miss performances by Nova Y. Payton, Natascia Diaz, Robbie Schaefer and more at several locations all over the DC area.
Order On-Demand
 

Honor the life of Rosa Parks at The Mansion on O & O Street Museum
During her visits to DC from 1994 to 2003, Rosa Parks, the iconic Civil Rights figure, spent much of her time at The Mansion on O & the O Street Museum. This historic site pays homage to Parks in the form of a dedicated tour, which features a short film that details her relationship with the Mansion (note that Rosa's birthday is Feb. 4). To learn more about its Rosa Parks-themed offerings, visit the Mansion's website.