Solo Show for Joan Konkel's three dimensional mesh works
Daily, Now - Jun 10, 2023. From: 04:00 PM to 08:00 PM
Washington DC artist, Joan Konkel, uses aluminum sheet metal and finely woven mesh to form abstract works that interact with light. She describes her creative process as a sculptor's exploration of color and how it is affected by nanospace, light, and grids. She achieves a dynamic interplay of light and color as light waves refract and reflect, not only off metal or painted canvas, but off thousands of strands of painted mesh. These bouncing light waves create constructive and deconstructive interference, increasing and decreasing light. The layers of painted mesh might be composed of cut shapes or flat planes of fiberglass mesh, or of sculpted metal mesh. Shaped mesh creates greater distance between the layers and allows colors from different layers to blend according to the angle of viewing. In essence, color ceases to be static and is free to recombine into different hues in space.
Konkel's artwork has been displayed in the U.S. Arts in Embassies Program at ambassadorial residences in Paris, France and Tirana, Albania and is included in private and corporate collections nationally and internationally. She was awarded a fellowship from the National Endowment for the Arts, and the Anni Albers Designer Award.
Nearby Favorites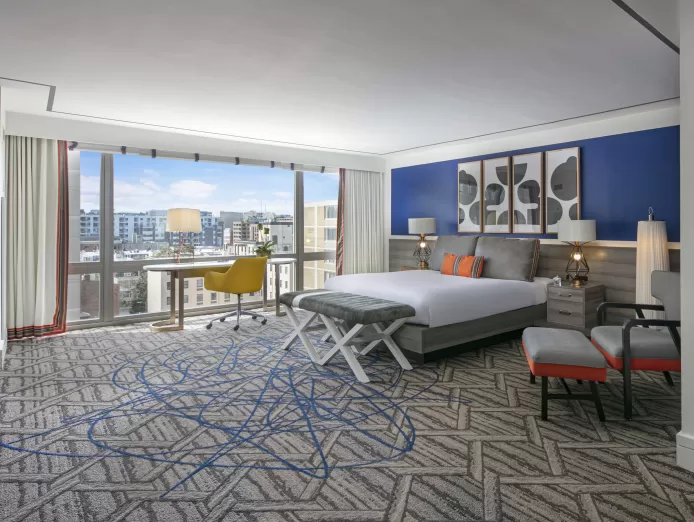 ---
Royal Sonesta Washington DC Dupont Circle
The Royal Sonesta Washington DC is a rich, modern, urban hotel with an...
SPONSORED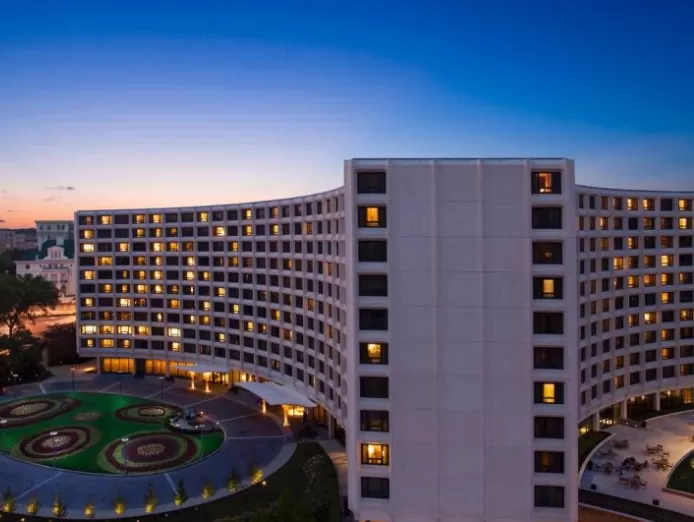 ---
Washington Hilton
Offers a contemporary urban retreat near Washington, DC's most so...
SPONSORED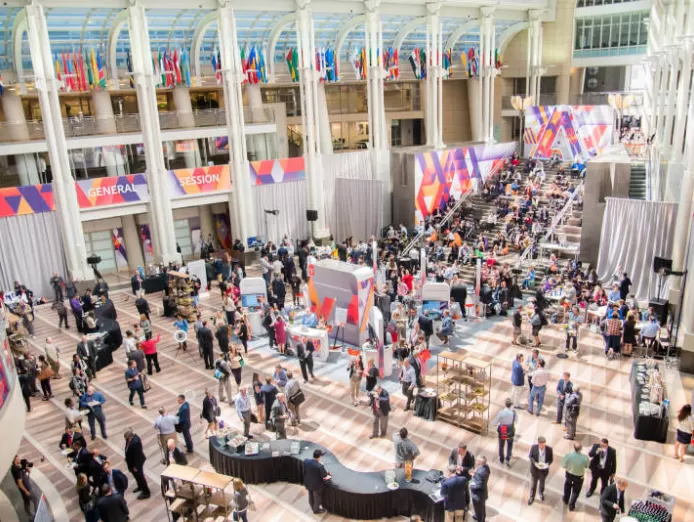 ---
Ronald Reagan Building and International Trade Center
Ronald Reagan Building and International Trade Center
SPONSORED