11 Things to Do This Weekend in Washington, DC
Our end-of-the-week picks for July 20-22 include the family-friendly Lotus and Water Lily Festival, a comedy extravaganza at the Kennedy Center and much more.
Friday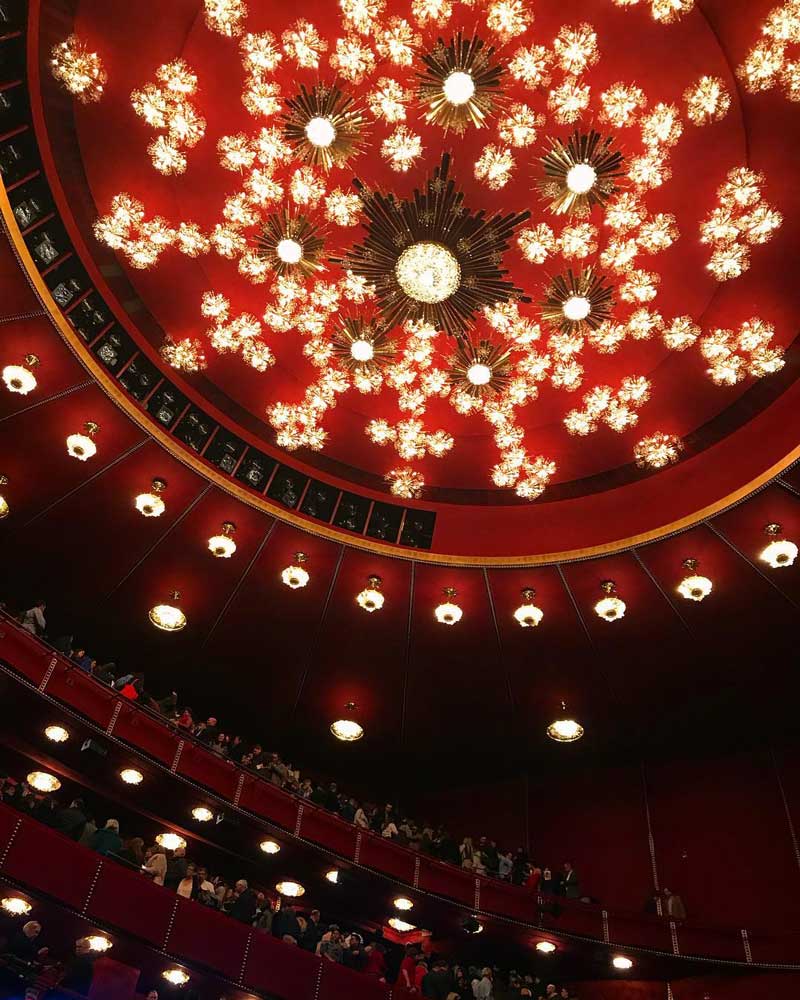 The Kennedy Center District of Comedy Festival
Stand-up stars, sketch comedy, podcasts and improv will all be part of this comedic celebration hosted by the Kennedy Center from Thursday through Saturday. A range of talent will invade the venue, including The Second City (who will host training sessions for inspiring comedians), Patton Oswalt, Hari Kondabalu, Amanda Seales and Chris Gethard.
Tickets & Information
The John F. Kennedy Center for the Performing Arts, 2700 F Street NW, Washington, DC 20566
• • •
RIOT! A Celebration of Women in Comedy
Leading names in comedy will meet up at the Kennedy Center for a Friday night filled to the brim with humor. Bridget Everett, Sasheer Zamata, Melissa Villaseñor, Amanda Seales and Phoebe Robinson will all be on-hand for RIOT!, which will emphasize the female perspective in comedy and culture. Expect some hilarious tunes as well. The event is part of the District of Comedy Festival.
8 p.m. | Tickets
The John F. Kennedy Center for the Performing Arts, 2700 F Street NW, Washington, DC 20566
• • •
Chris Gethard
Chris Gethard is everywhere, including the Kennedy Center this Friday night. The dynamic comedian hosts The Chris Gethard Show on TruTV and the Beautiful Stories from Anonymous People podcast. He recently played Todd on Broad City, starred in Mike Birbiglia's Don't Think Twice and his own successful one-man show, Career Suicide. Don't miss his Friday night set at the Terrace Theater, a performance that is part of the Center's District of Comedy Festival.
9:30 p.m. | Tickets
The John F. Kennedy Center for the Performing Arts, 2700 F Street NW, Washington, DC 20566
Saturday
March on Washington Film Festival – Final Weekend
Through Saturday this groundbreaking film festival will showcase the important figures and events of the Civil Rights Era in an effort to inspire modern activism. Across 10 days, you will be able to catch screenings of films that illuminate the struggle and courage of Civil Rights activists, as well as special events that incorporate music and discussions. Tickets are available for each event individually.
Tickets
Various locations in DC
• • •
Lotus and Water Lily Festival
The Lotus and Water Lily Festival is an annual free, family-oriented celebration that honors the blooming of lotus and water lilies at the gorgeous Kenilworth Park & Aquatic Gardens. To go along with the picturesque plants, you and yours can also participate in gardening workshops, take in Asian and African dancing performances and enjoy hands-on activities like face painting and lotus tea tasting. The festival occurs Saturday and Sunday.
10 a.m. – 4 p.m. | Free
Kenilworth Park & Aquatic Gardens, 1900 Anacostia Avenue SE, Washington, DC 20020
• • •
Washington Kastles vs. New York Empire
The Washington Kastles look to claim yet another World Team Tennis championship title this summer, which would make seven total. The team regularly rolls out a roster of stars each year and 2018 is no different. At this matchup against the New York Empire, you'll see Frances Tiafoe, a sensational young American player. Head to Kastles Stadium at the Smith Center for premier team tennis action.
5:30 p.m. | Tickets
Kastles Stadium, 600 22nd Street NW, Washington, DC 20052
• • •
Patton Oswalt
Hailing from Northern Virginia, Patton Oswalt has become one of the most renowned stand-up comedians in the world. Throughout his TV specials and appearances as well as his on-stage work, Oswalt blends a sophisticated knowledge of popular culture with social commentary for an act that is hard to match. He'll make his first appearance at the Kennedy Center with two sets as part of the District of Comedy Festival.
7 p.m. & 9:30 p.m. | Tickets
The John F. Kennedy Center for the Performing Arts, 2700 F Street NW, Washington, DC 20566
• • •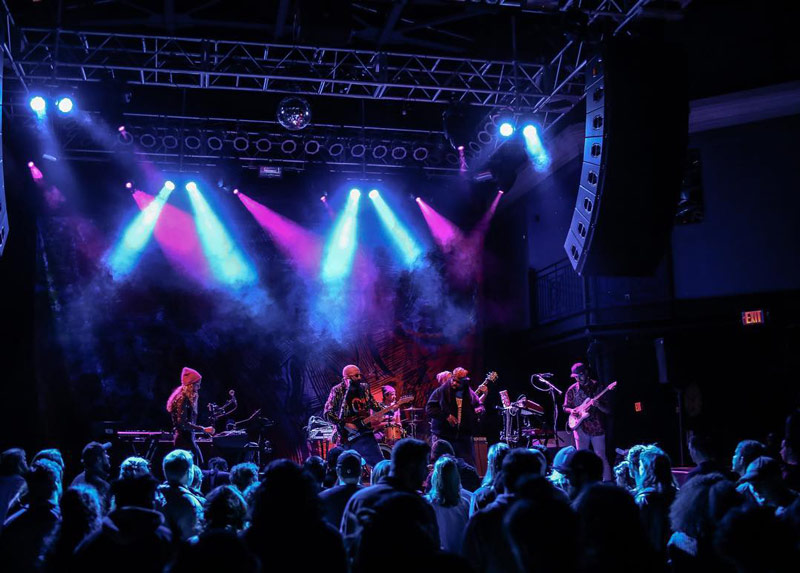 Deafheaven
Warning: this will get VERY loud. Deafheaven blends aggressive metal with elements of shoegaze and post-punk to create a sound you will not hear anywhere else. George Clarke's vocals are essentially another instrument, mixing perfectly with the always-shifting musical narration of his comrades. Deafheaven can move from towering, breakneck riffs to ambient beauty at the drop of a hat. The band broke through with 2013's Sunbather, and 2015's New Bermuda was also a unanimous critical success. Their new album, Ordinary Corrupt Human Love, just dropped last Friday. Bring some ear plugs (or don't, if you're a bad ass) and a well-rested neck to the historic 9:30 Club for this one.
8 p.m. | Tickets
9:30 Club, 815 V Street NW, Washington, DC 20001
Sunday
Capital Fringe Festival
During the edgy Capital Fringe Festival, you can catch out-there performances from local creatives, including improv dramas, punk rock shows and colorful dance shows. Events take place at local churches, Arena Stage and creative spaces like Blind Whino, Pearl Street Warehouse and the Logan Fringe Arts Space, among others. Get your tickets and stay updated via the festival's website. The Capital Fringe Festival runs through July 29.
Citywide
• • •
'Bound to Amaze: Inside a Book-Collecting Career'
Discover the incredible book collection assembled by one Krystyna Wasserman, curator emerita of the National Museum of Women in the Arts. Some of these artists' books are made from unconventional materials, including linen, wood and stone, and include a range of fascinating subjects. Wasserman's curatorial process will be evident, as will her immense passion for creativity. Bound to Amaze will include both visitor favorites and items displayed for the very first time at the museum. The exhibit opens Friday and runs through Nov. 25.
Hours & Admission
National Museum of Women in the Arts, 1250 New York Avenue NW, Washington, DC 20005
• • •
'Ain't Too Proud – The Life and Times of The Temptations' – Final Weekend
If you think the music of The Temptations is fantastic, just wait until you hear their story. The Kennedy Center hosts the East Coast premiere of this pre-Broadway engagement, a musical that will make you want to dance in the aisles (but don't do that). Five kids from Detroit are discovered by the legendary Berry Gordy, then signed to Motown, then launched into an unforgettable career filled with chart-topping hits. Along the way, both friendship and betrayal enter into the story, in addition to civil rights struggles in the country at-large. Don't miss this song-and-dance extravaganza that also offers a captivating tale. Tickets are still available for Sunday's 2 p.m. show.
2 p.m. | Tickets
The John F. Kennedy Center for the Performing Arts, 2700 F Street NW, Washington, DC 20566
• • •
#MyDCcool Photo of the Week
Make sure to share your scenic photos with us using #MyDCcool, and we may feature yours next week!