12 Things to Do This Weekend in Washington, DC
Our end-of-the-week picks for Nov. 15-17 include the opening of DC ice skating rinks, new museum exhibits and can't-miss concerts.
Check out our end-of-the-week picks and discover all of the best events, festivals, museum exhibits, concerts and more happening in the nation's capital.
Friday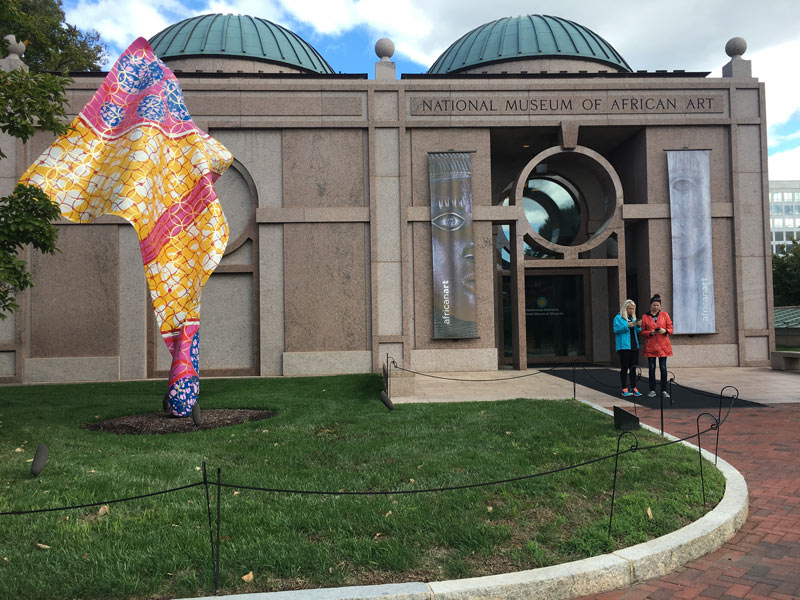 'Heroes: Principles of African Greatness'
The National Museum of African Art uses pieces from its permanent collection to tell riveting stories of heroism throughout Africa's arts and history in this new exhibit that opens this Wednesday. Each piece is partnered with a historic African individual who embodies the principle or action showcased in the work. Along the way, you will discover African heroes both well-known and under-appreciated.
10 a.m. – 5:30 p.m. | Free admission
National Museum of African Art, 950 Independence Avenue SW, Washington, DC 20560
• • •
Wild Nothing
Led by singer/songwriter Jack Tatum, who began the project while attending Virginia Tech, Wild Nothing has created lush indie pop that invokes the best of 1980s acts like Cocteau Twins, Kate Bush, Depeche Mode and New Order. Since emerging from his bedroom with the gem that is Gemini in 2010, Tatum has released a string of albums to wide acclaim and notoriety, including last year's Indigo, which contained Wild Nothing's most ambitious songs yet.
8 p.m. | Tickets
9:30 Club, 815 V Street NW, Washington, DC 20001
• • •
'RENT' – 20th Anniversary Tour
Seven artists strive to make their dreams come true without selling out in Jonathan Larson's classic rock musical that has inspired audiences for two decades. Now, RENT is going all out with a 20th anniversary rendition that will have you singing, laughing and crying all over again. The revolutionary masterpiece packs friendship, creativity, love and struggle into its reimagining of Puccini's La Bohème. Purchase your tickets quickly, as the show is one of the most highly anticipated of the season and there are just eight performances in total. The show runs from Tuesday through Sunday.
8 p.m. | Tickets
The National Theatre, 1321 Pennsylvania Avenue NW, Washington, DC 20004
• • •
'Everybody' – Final Weekend
Penned by Obie Award winner and MacArthur Genius Grant recipient Branden Jacobs-Jenkins, Everybody is a fresh interpretation of the 15th-century play Everyman. The roles of a happy person, a free person and a person relentlessly positive about the future will be assigned by lottery from a small cast of actors live on stage each night. Into the fray comes Death, and Everybody is taken on a philosophical and psychological journey. Prepare to witness the medieval morality play flipped on its head at Lansburgh Theatre. The show's run concludes on Sunday.
8 p.m. | Tickets
Lansburgh Theatre, 450 7th Street NW, Washington, DC 20004
Saturday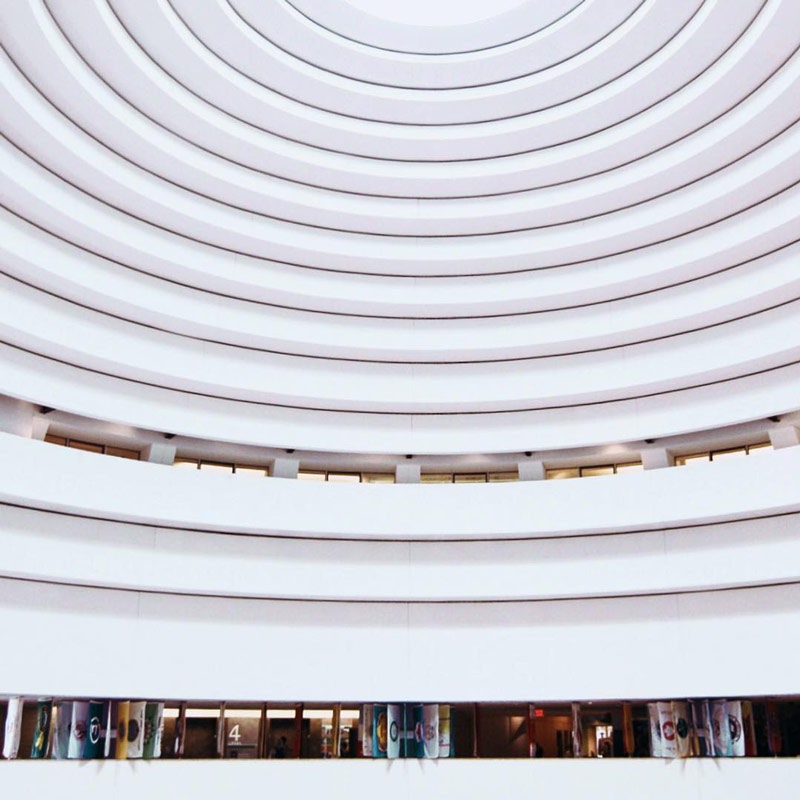 Blackfeet Nation Tribal Festival
The Blackfeet Reservation is located in northwestern Montana along the slope of the Rocky Mountains, featuring more than 17,000 enrolled members. The National Museum of the American Indian celebrates this incredible, long-standing tribe with a free, Saturday-Sunday festival, where you can enjoy Blackfeet performers, artists, historians and culture bearers. Expect seasonal dances, demos on how the tribe makes traditional garb, beadwork, handcrafted jewelry, moccasins, carvings, baskets and more. The festival is part of the museum's celebration of American Indian Heritage Month.
10 a.m. – 5 p.m. | Free admission
National Museum of the American Indian, Independence Avenue SW, Washington, DC 20560
• • •
The Metropolitan Cooking & Entertaining Show
Thousands of consumers will descend upon the Walter E. Washington Convention Center this Saturday and Sunday for the region's pre-eminent event for the culinary and entertaining industry. The event offers cooking demos, samples from more than 50 restaurants, a Beer, Wine and Spirits Garden, a pop-up cooking school, specialty food vendors and more. Popular chefs scheduled to appear include Martha Stewart, Wolfgang Puck, Amy Brandwein, Erik Bruner-Yang and Kwame Onwauchi, among many others.
Tickets | Schedule
Walter E. Washington Convention Center, 801 Mount Vernon Place NW, Washington, DC 20001
• • •
Mosaic Theater Company Presents: 'Theory'
Free speech, technology and high-stakes danger are mixed together in this production from Mosaic Theater Company. Isabelle, a young professor, encourages her students to participate in a discussion group online, unmoderated. An anonymous student begins posting offensive videos and comments, which soon turn threatening. With her social experiment gone awry, Isabelle is dropped into an intense game of cat-and-mouse that challenges her beliefs and wellbeing. Theory runs through this Sunday.
3 p.m. & 8 p.m. | Tickets | Discounted Tickets from TodayTix
Atlas Performing Arts Center, 1333 H Street NE, Washington, DC 20002
• • •
Washington National Opera: 'Otello' – Final Weekend
Giuseppe Verdi's take on the Shakespeare classic comes to the Kennedy Center courtesy of the Washington National Opera. Last staged by the company nearly 20 years ago, this show is filled with riveting music and vocal performances as you follow the heart-wrenching narrative. A storm is about to break on Cyprus as governor Otello returns from a successful battle. However, his ensign, Iago, has launched a vicious plot to make Otello believe that his wife, Desdemona, has been unfaithful. Jealousy, conflict and tragedy ensue in this legendary tale. The show's final performance is on Saturday.
7 p.m. | Tickets
John F. Kennedy Center for the Performing Arts, 2700 F Street NW, Washington, DC 20566
• • •
Loud Luxury
The Canadian producer/DJ duo of Andrew Fedyk and Joe Depace goes by Loud Luxury, an appropriate title for an outfit that prides itself on composing sleek house cuts. Innovative and dancefloor-ready, Loud Luxury's tracks are perfect for dancing the night away inside Echostage, the best place to enjoy an EDM-filled evening in the District.
9 p.m. | Tickets
Echostage, 2135 Queens Chapel Road NE, Washington, DC 20018
Sunday
Ice Skating at Washington Harbour
Most of the year, Washington Harbour in Georgetown greets visitors with spectacular waterworks: a dancing fountain surrounded by restaurants. But when the cool temps settle in, the fountain transforms into prime ice skating real estate. After dark is when it's most magical, with dozens of twinkling white snowflakes lighting up the rink, which is the largest in DC. The rink opens Friday and will remain open all winter-long.
Washington Harbour, 3050 K Street NW, Washington, DC 20007
• • •
'Pat Steir: Color Wheel'
The Hirshhorn Museum is displaying the largest painting installation to date by the abstract artist Pat Steir. The new suite of paintings is being showcased in the Museum's second-floor inner-circle galleries, spanning the entire perimeter, creating a jaw-dropping color wheel across thirty pieces. Steir drew on motifs of Chinese ink painting and gestural abstraction, forming the paintings by brushing and pouring multiple layers of paint, letting gravity guide the forms. The exhibit is on display through Sept. 7, 2020.
10 a.m. – 5:30 p.m. | Free Admission
Hirshhorn Museum & Sculpture Garden, 7th Street & Independence Avenue SW, Washington, DC 20560
• • •
Recent Acquisitions
In this new exhibit that opens Friday and runs through Aug. 30, 2020, the National Portrait Gallery will display both historical and contemporary pieces that have recently come into its possession (25 in total), including subjects such as Morgan Freeman, Audrey Hepburn, Philip Glass and Andy Garcia. Each figure displayed has had an impact on the history and culture of America through his or her work.
11:30 a.m. – 7 p.m. | Free admission
National Portrait Gallery, 8th Street NW & F Street NW, Washington, DC 20001
#MyDCcool Photo of the Week
Make sure to share your scenic photos with us using #MyDCcool, and we may feature yours next week!