11 Things to Do This Holiday Weekend in Washington, DC
Our end-of-the-week picks for May 25-28 – including the Rolling Thunder Motorcycle Rally, National Memorial Day Parade and so much more.
Friday
Celebrate Memorial Day Weekend
There's no better place to spend Memorial Day weekend than DC. Memorials are our specialty, and DC celebrates with unique and meaningful events and exhibits designed to recognize the selfless service of our active duty military and veterans. Experience the country's largest Memorial Day parade, chill out on a DC rooftop and more during this start-of-summer holiday.
• • •
Friday Night Concert Series at Yards Park
Take in river views, food, brews and tunes during Yards Park's free Friday Night Concert Series, which kicks off on the Capitol Riverfront just in time for Memorial Day weekend. There's plenty of green space for you and yours to stretch out as you groove to music and savor summer time vibes. The series kicks off with Pebble to Pearl, who'll bring a catchy mix of R&B and pop.
7 - 9 p.m. | Free admission
Yards Park, 355 Water Street SE, Washington, DC 20003
Saturday
'Alexander Hamilton: Soldier, Secretary, Icon'
View original mail sent and signed by Alexander Hamilton when he served as the first Secretary of the Treasury in this enthralling exhibit from the National Postal Museum through March 3, 2019. You'll also be able to see portraits of Hamilton and his contemporaries on stamps, in addition to enjoying interactive elements and educational programming. The exhibit will also coincide with Hamilton at the Kennedy Center, June 12 – Sept. 16.
10 a.m. – 5:30 p.m. | Free admission
National Postal Museum, 2 Massachusetts Avenue NE, Washington, DC 20002
• • •
'Camelot'
Shakespeare Theatre Company stages this classic musical that won four Tony Awards. King Arthur's Round Table is at the center of the proceedings, as well as the leader's struggle for a better world and a romance doomed to fail. Featuring an unforgettable score, elaborate set pieces and long enduring characters, Camelot promises to be a highlight of DC's spring theater season. The production runs through July 1.
2 p.m. & 8 p.m. | Tickets
Sidney Harman Hall, 610 F Street NW, Washington, DC 20004
• • •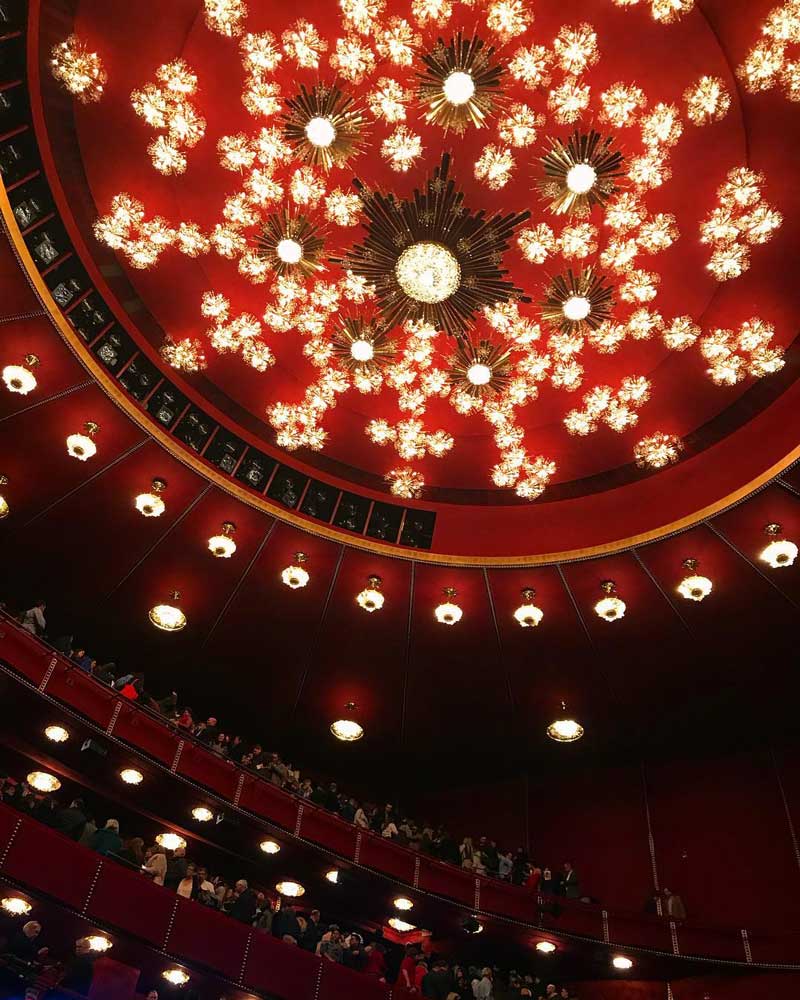 Washington National Opera: 'Candide' – Final Performance
As part of its Leonard Bernstein at 100 celebration, the Kennedy Center stages Bernstein's Candide, a hilarious take on the satire of Voltaire. When Candide proposes to a baron's daughter, all goes to hell, and Candide is thrust into a journey that turns his optimism into cynicism as he encounters slavery, disease, war and natural disaster along the way. With dozens of characters and a classic score, Candide will leave you breathless. Catch the final performance of its run on Saturday night.
7 p.m. | Tickets
John F. Kennedy Center for the Performing Arts, 2700 F Street NW, Washington, DC 20566
• • •
'The Scottsboro Boys'
Signature Theatre celebrates the work of John Kander and Fred Ebb with this staging of their final collaboration, built from the same mold as Cabaret and Chicago. The Scottsboro Boys concerns an incident that took place on March 25, 1931 in the American South, as nine African-American teenagers were unjustly arrested and sentenced to death. The play, which runs through July 1, is a stunning musical critique of injustice.
Tickets
Signature Theatre Company, 4200 Campbell Avenue, Arlington, VA 22206
Sunday
Rolling Thunder Motorcycle Rally
The Rolling Thunder Motorcycle Rally brings together motorcycle riders from all over the U.S. to honor POWs and MIAs who served their country during the Vietnam War. This "ride for freedom" draws more than 900,000 riders, featuring a route that starts at the Pentagon and winds through West Potomac Park on the National Mall. Thunder Alley opens at 9 a.m., with the run beginning at 12 p.m.
9 a.m. | Free admission
22nd Street and Constitution Avenue NW, Washington, DC 20037
• • •
National Memorial Day Choral Festival
Held at the Kennedy Center, the free National Memorial Day Choral Festival is a powerful concert experience that features a 300-voice choir accompanied by the U.S. Air Force Orchestra. The musicians and singers come together in perfect harmony, performing patriotic classics in honor of those who have fallen while defending the U.S. Tickets available upon request.
3 p.m. | Tickets
John F. Kennedy Center for the Performing Arts, 2700 F Street NW, Washington, DC 20566
• • •
National Memorial Day Concert
PBS's National Memorial Day Concert salutes the sacrifice made by the men and women in uniform, as well as their families. The free annual concert is held on the West Lawn of the U.S. Capitol the day before Memorial Day from 8 - 9:30 p.m. Actors Gary Sinise and Joe Mantegna will host the proceedings, which will feature numerous other celebrity performers.
8 p.m. | Free admission
West Lawn of the U.S. Capitol, East Capitol Street NE & First Street SE, Washington, DC 20004
Monday
National Memorial Day Parade
The National Memorial Day Parade ushers marching bands, youth groups, floats, performers and, of course, veterans, down Constitution Avenue. This televised parade is the largest of its kind in the U.S. and honors those who have served or presently serve in the U.S. military. Arrive well before the 2 p.m. start time for the best viewing options.
2 p.m. | Free admission
Constitution Avenue NW, Washington, DC
• • •
'Botticelli in the Fire'
The story of early Renaissance painter Sandro Botticelli is modernized in typical Woolly Mammoth-style this summer. Botticelli is dedicated to life's pleasures, but while painting The Birth of Venus, his lifestyle is tested by a new populist priest in Lorenzo de Medici's Florence. Sandro is left to choose between his work and the life of his apprentice, one Leonardo Da Vinci. Filled with drama, style and allusions modern politics, Botticelli in the Fire will captivate audiences throughout its run. Check the secondary market for tickets to Monday's show. The play runs through June 24.
8 p.m. | Tickets
Woolly Mammoth Theatre Company, 641 D Street NW, Washington, DC 20004
#MyDCcool Photo of the Week
Make sure to share your scenic photos with us using #MyDCcool, and we may feature yours next week!