12 Things to Do This Weekend in Washington, DC
Our end-of-the-week picks for Nov. 16-18 include the beginning of holiday theater and festivities in the District, new museum exhibits and more.
Check out our end-of-the-week picks and discover all of the best events, festivals, museum exhibits, concerts and more happening in the nation's capital.
Friday
Holidays at National Harbor
An action-packed holiday schedule is the norm at National Harbor, a shopping, dining and amusement park-like landmark located just 20 minutes south of DC. Step inside the Gaylord National Resort for ICE! (Friday through Jan. 1), an indoor winter wonderland featuring two million pounds of hand-carved ice sculptures, ice slides, a live carving area and a retelling of A Charlie Brown Christmas. Since you're at National Harbor, you'll also want to view the tree from atop the Capital Wheel, shop for gifts at the Tanger Outlets and experience unique weekend events like holiday markets, performances and movie screenings.
National Harbor, 165 Waterfront Street, National Harbor, MD 20745
• • •
Ice Skating
'Tis the season to strap on the skates and glide at the District's ice rinks. Rejoice in riverfront views at Washington Harbour in Georgetown (open Friday through March 1, 2019) and savor the Canal Park rink (open Saturday through Feb. 2019), which offers a winding track set against an alluring cityscape in the Capitol Riverfront neighborhood.
• • •
Red Bull Conquest National Final
DC's evolution into a hub for eSports continues with this Friday-Sunday championship tournament featuring some of the country's best fighting gamers. Red Bull Conquest began with 3,000 competitors, but the Finals, held at the new Entertainment and Sports Arena, will feature regional champions in Street Fighter V: Arcade Edition, TEKKEN 7 and Guilty Gear Xrd REV2 competing for the ultimate glory. More than a dozen U.S. cities will be represented at this final to determine the best fighting game region in the nation.
12 p.m. | Tickets
Entertainment and Sports Arena, 1100 Oak Drive SE, Washington, DC 20032
• • •
Washington Wizards vs. Brooklyn Nets
John Wall and the Washington Wizards hit the court at Capital One Arena for this Friday night clash against the Brooklyn Nets. After a slow start to the season, the Wizards, who also feature sharp-shooting guard Bradley Beal and All-Star center Dwight Howard, are looking to rebound back into the Eastern Conference playoff race.
7 p.m. | Tickets
Capital One Arena, 601 F Street NW, Washington, DC 20004
Saturday
'Flickering Treasures'
The work of photographer Amy Davis colors this fascinating review of the place of movie theaters in the history of American culture, particularly their significance in the nearby city of Baltimore, Md. The Charm City was at the epicenter of the cinema scene during the 20th century, featuring more than 240 theaters since its first Nickelodeon opened in 1905. Flickering Treasures, which will be open this Saturday through Oct. 14, 2019, will explore how movie theaters serve as experiences, marvels of architecture, material culture and so much more.
10 a.m. – 5 p.m. | Admission
National Building Museum, 401 F Street NW, Washington, DC 20001
• • •
'Contact High' Book Signing
After a panel discussion at the Kennedy Center on Friday night, author Vikki Tobak will visit The Line DC on Saturday to discuss her new book, Contact High: A Visual History of Hip-Hop. The book takes readers on a chronological journey through hip-hop with captivating photographs and stories about the genre's most impactful artists. Tobak will be on-hand to sign books and hang out at The Line's Full Service Radio along with legendary hip-hop photographers Janette Beckman, Danny Hastings and Ernie Paniccioli, whose work is featured in Contact High. Admission is free.
11 a.m. – 3 p.m. | Free admission
The Line DC, 1770 Euclid Street NW, Washington, DC 20009
• • •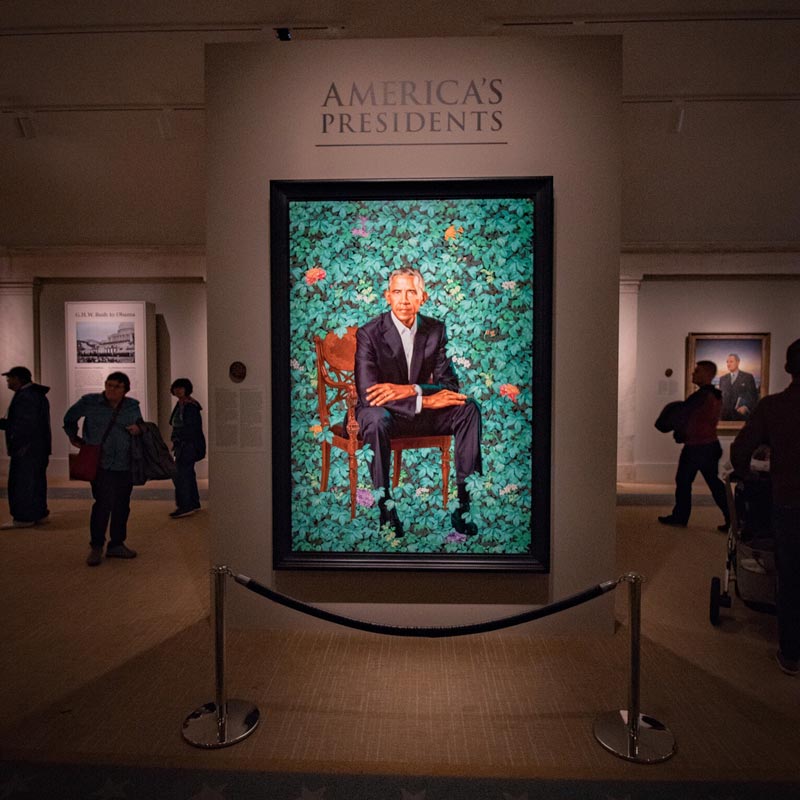 Recent Acquisitions
During its 50th anniversary, the gallery acquired numerous prized artworks, including the Obama portraits by Kehinde Wiley and Amy Sherald. In this new exhibit, which will be open this Friday through Nov. 3, 2019, the museum will display both historical and contemporary pieces that have recently come into its possession, including subjects such as Oprah Winfrey, Jacqueline Kennedy Onassis, Maurice Sendak and Helen Keller. Artists featured include Andy Warhol, Brigitte Lacombe and Charles Willson Peale.
11:30 a.m. – 7 p.m. | Free admission
National Portrait Gallery, 8th & F Streets NW, Washington, DC 20001
• • •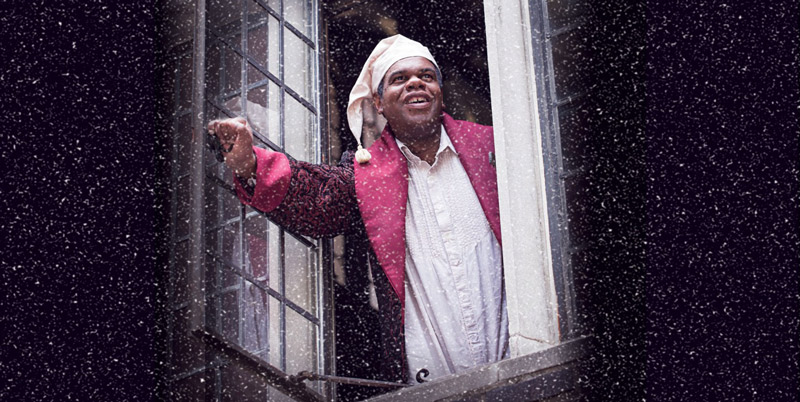 'A Christmas Carol'
Acclaimed actor Craig Wallace assumes the role of Ebenezer Scrooge in a lavish Victorian-style musical production of Charles Dickens' timeless classic, the staging of which is a time-honored holiday tradition in the nation's capital. Scrooge's riveting journey alongside the ghosts of Christmas Past, Present and Future is a joy even if you've experienced it a hundred times before – especially in one of the world's most historic theaters. The play opens Thursday and runs through Dec. 30.
2 p.m. & 7:30 p.m. | Tickets
Ford's Theatre, 511 10th Street NW, Washington, DC 20004
• • •
'Beetlejuice' – Final Weekend
Based on the beloved Tim Burton film, the National Theatre production of Beetlejuice takes the zaniness (and the vulgarity) to an all-new level. We highly recommend that you leave the kids at home for this hilarious excursion into the dead and demented. Lydia Deetz is an outcast, obsessed with death. In a twist of fortune, she has a ghostly couple living in her house, as well as a psychotic demon who has the perfect plan to scare off Lydia's cruel parents. Singing, dancing and belly laughs are on the docket for this one. The final performances of Beetlejuice take place on Sunday.
2 p.m. & 8 p.m. | Tickets
The National Theatre, 1321 Pennsylvania Avenue NW, Washington, DC 20004
• • •
'Becoming: An Intimate Conversation with Michelle Obama'
In promotion of her new memoir, Becoming, former First Lady of the United States Michelle Obama will visit Capital One Arena this Saturday and next Sunday (Nov. 25). She'll share her riveting story, from growing up on the South Side of Chicago to serving as an executive while balancing motherhood to her eight-year stint in the White House. Find out how Michelle helped build the most inclusive White House in history and became one of the strongest advocates for women and girls in the world.
8 p.m. | Tickets
Capital One Arena, 601 F Street NW, Washington, DC 20004
Sunday
'Cry It Out'
Jessie and Lina are neighbors, each on maternity leave. Jessie works as a lawyer on Manhattan, while Lina dropped out of community college after being raised in Long Island. The two bond over a lack of sleep, childcare issues and any number of other parental concerns. This Studio Theatre comedy will have you pondering parenthood, class and who gets to make choices in modern-day America. The show opens on Wednesday and runs through Dec. 16.
2 p.m. | Tickets
Studio Theatre, 1501 14th Street NW, Washington, DC 20005
• • •
Wild Nothing
Led by singer/songwriter Jack Tatum, who began the project while attending Virginia Tech, Wild Nothing has created lush indie pop that invokes the best of 1980s acts like Cocteau Twins, Kate Bush, Depeche Mode and New Order. Since emerging from his bedroom with the gem that is Gemini in 2010, Tatum has released a string of albums to wide acclaim and notoriety, with the new Indigo already earning hearty praise. The group will support the record with a set at 9:30 Club this Sunday.
7 p.m. | Tickets
9:30 Club, 815 V Street NW, Washington, DC 20001
#MyDCcool Photo of the Week
Make sure to share your scenic photos with us using #MyDCcool, and we may feature yours next week!