15 Things to Do This Weekend in Washington, DC
Our end-of-the-week picks for Sept. 21-23 include new fall theater, Taste of Georgetown, free walking tours throughout the District and much more.
Friday
Walkingtown DC – Final Weekend
Cultural Tourism DC showcases the incredible walkability of the nation's capital during this week-long public tour program that concludes this coming Sunday. More than 50 guided walking tours are held throughout the District, introducing attendees to the art, culture and history of the city. Tours come in many variations, from after-work "happy hour" soirees to long weekend tours. Historians, licensed tour guides, community leaders and business owners, among others, host these excursions that will take you to both well-known and hidden gems across DC. Check out the details and schedules.
• • •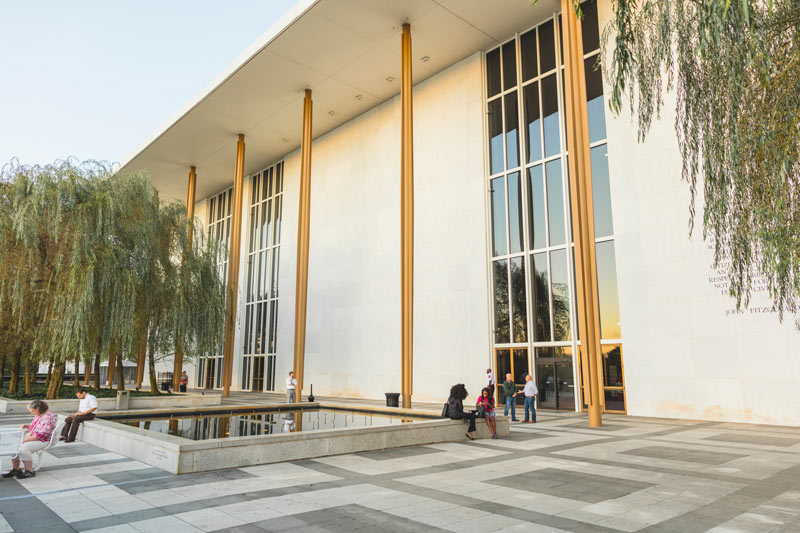 MC Lyte
MC Lyte revolutionized hip-hop, showing that the genre was decidedly not a boys club. This Kennedy Center performance will honor the 30th anniversary of the release of her first album, Lyte As A Rock. Lyte (real name: Lana Michelle Moorer) was the first rap artist to perform at Carnegie Hall, as well as the first female emcee to perform at the White House and earn a gold single. The trend setter will perform all of her debut album with the backing of a live band inside the Eisenhower Theater.
8 p.m. | Tickets
John F. Kennedy Center for the Performing Arts, 2700 F Street NW, Washington, DC 20566
• • •
Elton John
Elton John's status as a legend has been cemented for more than 40 years. The singer/songwriter's stunning oeuvre includes songs that are woven into the fabric of modern popular culture. Now, the icon is embarking on his final world tour, which includes a two-night stay at DC's Capital One Arena. Hear decades upon decades of hits from one of pop music's all-time greats on Friday and Saturday night.
8 p.m. | Tickets
Capital One Arena, 601 F Street NW, Washington, DC 20004
• • •
DC Fashion Week
Journey to the cutting edge of fashion during this four-day spectacle that features a new event from Wednesday through Sunday. Wednesday features a press night, followed by an industry networking party on Thursday. Guest designers will have a showcase on Friday, with the week concluding with the epic International Couture Collections Show at the Embassy of France on Sunday, where international designers present their latest and greatest creations.
Schedule | Tickets
Citywide
Saturday
Homecoming at President Lincoln's Cottage
President Lincoln's Cottage combines its Freedom 5K and Family Day for this can't-miss Homecoming event. The day begins with the 5K, soon followed by a 100-yard Tot Dash. From 10 a.m. – 3 p.m., the Cottage offers free Family Day activities, including the chance to learn about Lincoln's personal guards, enjoy pony rides, have lunch at a large picnic and savor tours of the Cottage. The 5K requires a fee and registration, while Family Day only requires free registration.
Festivities begin at 9 a.m. | Register
President Lincoln's Cottage at the Soldiers' Home, 140 Rock Creek Church Road NW, Washington, DC 20011
• • •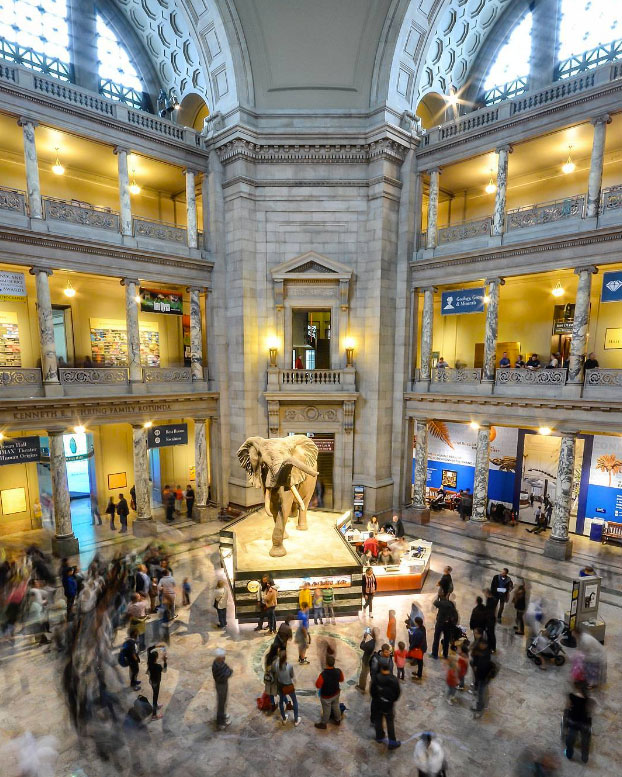 Smithsonian Magazine Museum Day
Museums and cultural institutions all over the country will join Smithsonian Magazine in celebrating Museum Day. Each participating museum will offer free admission to anyone that presents a Museum Day ticket, which provides entry for two people. Expect special events and activities at all of the Smithsonian museums, as well as access to new and exciting exhibits.
Tickets
• • •
'Macbeth' – Final Weekend
Shakespeare's epic tragedy is staged anew at the Folger Theatre. However, the production will not be staged based on the original source material, but on William Davenant's Restoration-era adaptation, commonly used for renditions of Macbeth in the 1800s. In addition to this unique approach, the play will also feature two Helen Hayes Award-winners in the lead roles: Ian Merrill Peakes and Kate Eastwood Norris. See Macbeth in a whole new light before it's too late.
2 o.m. & 8 p.m. | Tickets
Folger Theatre, 201 East Capitol Street SE, Washington, DC 20003
• • •
MVunderground Masquerade
George Washington's Mount Vernon goes underground with this masquerade party that makes for an exciting Saturday night excursion. The event, which is for ages 21 and over only, will take place on Mount Vernon's East Lawn. Features include an open premium bar, live music and dancing, private tours of the mansion, fortune-telling and fireworks over the Potomac River. Make sure to rock black tie attire and a mask to this moonlit masquerade.
7 p.m. | Tickets
George Washington's Mount Vernon, 3200 Mount Vernon Memorial Highway, Mount Vernon, VA 22121
• • •
'Born Yesterday'
Ford's Theatre stages this screwball comedy that has the politics of Washington, DC at its center from Friday through Oct. 21. Harry Brock, a tycoon, brings his girlfriend, Billie Dawn, to the nation's capital to run roughshod over the political system. Billie picks up on the scheming and with the help of a reporter, works to fight back against corruption. Prepare for a healthy dose of laughter when you check out this sharp satire set in the 1940s.
7:30 p.m. | Tickets
Ford's Theatre, 511 10th Street NW, Washington, DC 20004
• • •
'Heisenberg'
Tony Award-winning playwright Simon Stephens penned this Broadway smash that will make Signature Theatre in Arlington, Va. its home from Sept. 18 through Nov. 11. Heisenberg concerns Georgie and Alex, who happen to meet in a chance encounter at a London train station. Their journey is filled with humor, tenderness and romance, making for a love story you won't soon forget.
8 p.m. | Tickets
Signature Theatre, 4200 Campbell Avenue, Arlington, VA 22206
• • •
UrbanArias: 'The Last American Hammer'
Current events echo through this production from UrbanArias, to be staged at the impressive Atlas Performing Arts Center from Saturday through Sept. 29. A conspiracy theorist who espouses his findings on YouTube is secluded in a basement on a vacant American Main Street awaiting the FBI. He has a theory about the "original" 13th Amendment and corresponding justice, and when his strongest piece of evidence is unveiled, the story takes on an entirely new element.
8 p.m. | Tickets
Atlas Performing Arts Center, 1333 H Street NE, Washington, DC 20002
Sunday
MakeHER Mart
Local women artists and designers draw the spotlight during this event hosted by the National Museum of Women in the Arts in its Great Hall. MakeHER Mart will offer a pop-up market with jewelry, fine art, homeware and personal accessories. The Mart will also be a part of the MakeHER Summit, which adds on a Fresh Talk public program series and a workshop.
10 a.m. – 4 p.m. | Tickets available at door: $10 for general public, $8 for students and seniors, free to members
National Museum of Women in the Arts, 1250 New York Avenue NW, Washington, DC 20005
• • •
Taste of Georgetown
Eat and drink your way through a Sunday afternoon in one of DC's most historic neighborhoods during Taste of Georgetown. Now in its 25th year, the event welcomes you and yours to try more than 60 dishes from over 30 of Georgetown's most popular eateries. Beer and wine will be available as you stroll from appetizing booth to appetizing booth.
11 a.m. – 4 p.m. | Tickets
K Street NW, between Wisconsin Ave. and Thomas Jefferson St. (near Georgetown Waterfront)
• • •
ZooFiesta
The Smithsonian National Zoo hosts this free event in honor of Hispanic Heritage Month. Bring along the entire family to enjoy live music, authentic cuisine and educational activities regarding conservation in South and Central America. Animal keepers will also be on-site for talks, feedings and demonstrations that highlight a range of animals from the region, including sloths, giant anteaters and Panamanian golden frogs!
11 a.m. – 4 p.m. | Free admission
Smithsonian National Zoo, 3001 Connecticut Avenue NW, Washington, DC 20008
• • •
DC State Fair
Waterfront Station in the Southwest Waterfront will host the ninth annual DC State Fair, a free showcase featuring local food, music, art and entertainment. Peruse arts and crafts, scoop eats from DC-based vendors, enjoy live music and workshops and participate in any number of contests, including photography, artwork, numerous types of food, plant-growing, ice cream eating, hula hooping, and oh boy, we could go on and on. There will also be a pet parade!
11 a.m. – 8 p.m. | Free admission | Register
Waterfront Station, 399 M Street SW, Washington, DC 20024
#MyDCcool Photo of the Week
Make sure to share your scenic photos with us using #MyDCcool, and we may feature yours next week!