Our end-of-the-week picks for March 31-April 2
We've gathered up some fun things to do in DC this weekend. You can also read what else is going on during the week and throughout the month.

Looking for a local perspective delivered directly to your inbox every two weeks? Sign up for our "DC on the Go-Go" Local Newsletter to stay in the know.
Friday
We Who Believe in Freedom: Black Feminist DC
The National Women's History Museum and the Martin Luther King, Jr. Memorial Library present a new exhibition that will showcase the history of Black women activists in DC. The hard work of these women influenced national policy changes from the turn of the 20th century through the Civil Rights and Black Power movements. You'll be able to experience the stories of more than 20 Black feminist organizers and theorists on the first floor of the library.
Free Admission |  More Information
Martin Luther King, Jr. Memorial Library, 901 G Street NW, Washington, DC 20001
Presented by Restaurant Association Metropolitan Washington (RAMW), returns through Sunday, March 31. Enjoy specialty two-course dinners with perfectly paired wines at restaurants throughout the region. New this year, all participating restaurants will offer a $55 prix fixe dinner menu consisting of an appetizer, entrée, and two wine pairings.
RiverRun at the Kennedy Center
Spanning World Water Day (March 22) to Earth Day (April 22), hundreds of extraordinary talents from around the world—musicians, actors, dancers, authors, filmmakers, chefs and visual artists—will converge at the Kennedy Center for RiverRun. Expect world-class performances from artists inspired by our world's waterways, immersive exhibitions and interactive workshops. RiverRun will carve an artistic path through the stages, grand halls and terraces of the Kennedy Center as well as the studios and green spaces of the REACH—which links the Center to its own river, the Potomac.
More Information
The John F. Kennedy Center for the Performing Arts, 2700 F Street NW, Washington, DC 20566
 
Rorschach Theatre: Sometimes the Rain, Sometimes the Sea
Visit the Atlas Performing Arts Center for a vivid adaptation and reimagination of The Little Mermaid in the form of Sometimes the Rain, Sometimes the Sea. Our narrator, Dolan (who looks a lot like The Little Mermaid's original author, Hans Christian Andersen), tries to tell the simple story, but he can't without being constantly interrupted by its characters. Each one reminds Dolan of his own turbulent and drama-filled relationships. Rorschach Theatre puts on this daring deep dive into a classic story.
Tickets
Atlas Performing Arts Center, 1333 H Street NE, Washington, DC 20002
Saturday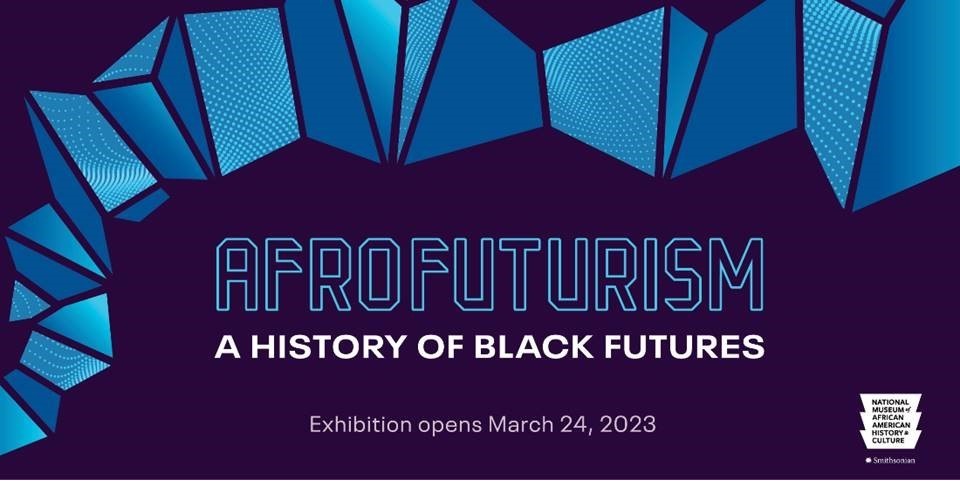 Afrofuturism: A History of Black Futures
The National Museum of African American History and Culture's latest exhibit will explore the concept of Afrofuturism, including its origins, ideas and creations. The voices of authors, artists, musicians and scholars will all be reflected in the interactive exhibit that examines Afrofuturism's growing global influence and dynamic impact on pop culture. Expect multimedia displays and hundreds of images and videos in the 4,300-square-foot experience.
10 a.m. – 5:30 p.m. |  Free Admission |  Timed Passes
National Museum of African American History and Culture, 1400 Constitution Avenue NW, Washington, DC 20560
Bloomaroo
Visit The Wharf for Bloomaroo®, a free spring extravaganza featuring a full day of cherry-blossom themed art, music, fireworks and family-friendly fun along the waterfront. Enjoy beer gardens on District Pier, s'mores and live music, including headliner The Royals. You can also check out more than 80 shops and restaurants along The Wharf.
2-9 p.m. |  Free Admission
The Wharf, 760 Maine Avenue SW, Washington, DC 20024
 
NoMa in Bloom
Celebrate the return of spring in DC's NoMa neighborhood thanks to the NoMa Business Improvement District. Restaurants and bars all over NoMa will offer special cherry-themed food and drink specials throughout the festival. You can also mark the calendar for the NoMa in Bloom Festival, which will take place at Alethia Tanner Park on Saturday.
11 a.m. – 3 p.m. |  Free Admission
Alethia Tanner Park, 227 Harry Thomas Way NE, Washington, DC 20002
 
Searching for Shakespeare
The Folger Shakespeare Library and the DC Public Library collaborate on a free citywide celebration of the 400th anniversary of the printing of the First Folio, considered a memory capsule for Shakespeare. The festival features a world-premiere play, a citywide scavenger hunt, a new exhibition, Shakespeare's Birthday Lecture, family programming, workshops and much more, across all eight wards of DC.
More Information
 
The Jungle
Woolly Mammoth Theatre Company and Shakespeare Theatre Company co-present an immersive experience at Sidney Harman Hall. The Jungle focuses on a camp of stateless citizens from Syria, Sudan, Afghanistan and a host of other countries situated outside of Calais, France. As the group dreams of crossing the English Channel to begin a new life, stories of loss, fear and hope are shared in an unforgettable tale of what people are capable of when they come together.
Tickets
Sidney Harman Hall, 610 F Street NW, Washington, DC 20004
Shout, Sister, Shout!
Ford's Theatre welcomes a new musical based on Gayle F. Wald's inspiring book. Immerse yourself in the music scene of the 1930s and '40s as you follow the story of Sister Rosetta Tharpe, a musical legend who paved the way for Black rock, R&B and gospel singers and guitarists with her ambition and courage. Tharpe was also a pioneer in that she unabashedly joined protests for racial and sexual equality. Don't miss a riveting production of this under-told story. Use code "SSSDDC" for a 20% discount. Offer excludes Dress Circle seating, and has a limit of four (4) tickets per order.
Tickets
Ford's Theatre, 511 10th Street NW, Washington, DC 20004
Angels in America, Part One: Millennium Approaches
One of the great American plays comes to Arena Stage. Tony Kushner's Pulitzer Prize- and Tony Award-winning drama, which has also been adapted into an acclaimed HBO miniseries, will be staged in the round by Hungarian director and filmmaker János Szász. The story concerns two couples struggling to stay together and the trials and tribulations each character faces. Harper and Joe deal with the former's fears and the latter's closeted homosexuality; Louis and Prior have to face Prior's devastating AIDS diagnosis.
Tickets
Arena Stage, 1101 6th Street SW, Washington, DC 20024
Sunday
Ay-Ō's Happy Rainbow Hell
Don't miss a chance to experience the work of one of the most visionary artists of the 20th century. Ay-Ō's Happy Rainbow Hell is the first-ever exhibition dedicated to the artist's work at a museum in the United States. The exhibit will feature more than 80 artworks from the collections of the National Museum of Asian Art and other U.S. institutions, as well as digital interactives that will allow visitors to engage with the artist's spirit of exploration and positivity.
10 a.m. – 5:30 p.m. |  More Information
National Museum of Asian Art, 1050 Independence Avenue SW, Washington, DC 20560
Pour, Tear, Crave
The Phillips Collection's latest exhibit asks the following: "What types of materials and techniques do artists use, and how do these decisions shape the subject, composition, and style of a work and its meaning?" You can find out when you explore Pour, Tear, Crave, which will present 65 works from the permanent collection, including pieces by Georges Braque, Joan Mitchell, Leo Villareal, Sanford Biggers, Simone Leigh and many others.
11 a.m. – 6 p.m. |  Hours & Admission
The Phillips Collection, 1600 21st Street NW, Washington, DC 20009
 
Unseen
Award-winning dramatist Mona Mansour's Unseen follows Mia, an American conflict photographer who awakes one morning in her ex-girlfriend's Istanbul apartment with no clue of how she got there. However, Mia's camera might contain some interesting details. The play shifts across cultures and time as Mia pieces together her past and the toll of her profession. Mosaic Theater Company puts on this new production inside the Atlas Performing Arts Center.
Tickets
Atlas Performing Arts Center, 1333 H Street NE, Washington, DC 20002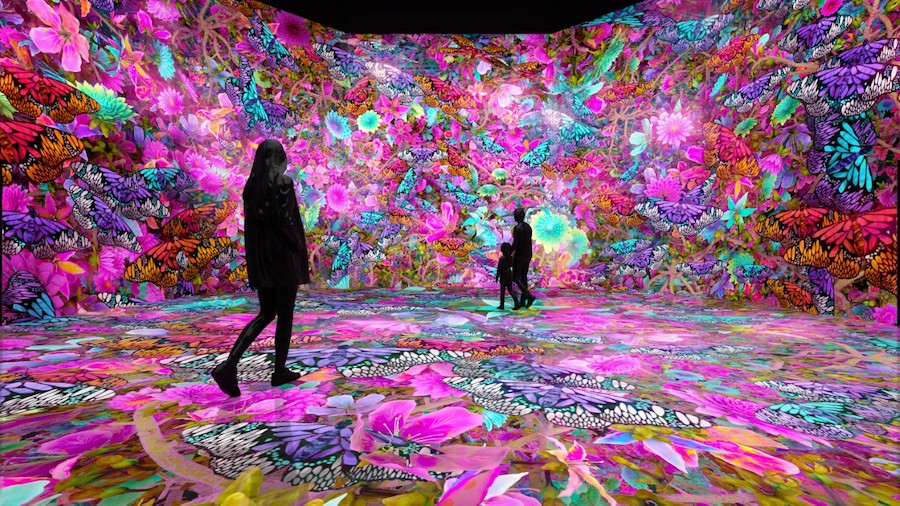 PIXELBLOOM: Timeless Butterflies
ARTECHOUSE invites you to step into a virtual world of cherry blossoms and discover the ephemeral beauty of butterflies and the thrilling exuberance of nature. A kaleidoscope of butterflies is awoken from their winter slumber and pixels burst into full bloom, all in celebration of the coming of spring. Leveraging custom technologies, ARTECHOUSE Studio reimagines the potential of nature, both digital and organic in design, expanding on the world of PIXELBLOOM to create a one-of-a-kind family-friendly journey. Use our special ticket link for 10% off!
More Information |  Tickets (10% off)
ARTECHOUSE, 1238 Maryland Ave SW, Washington, DC 20024
#MyDCcool Photo of the Week
Do you know where you'll be dining pre- or post-event? From pop-up restaurants to Michelin-starred hot spots to laid-back food halls, our DC food guide is perfect for helping you plan a more memorable experience.